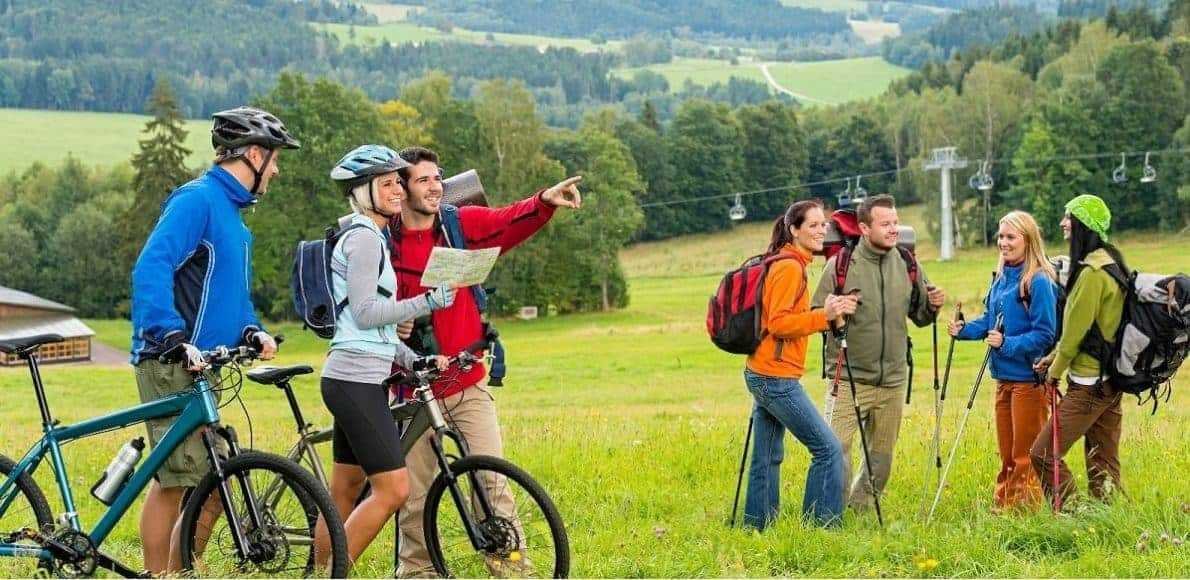 Explore The Colourful World With Us
---
Ultimate Guide For Hiking & Camping
"Without new experiences, something inside of us sleeps. The sleeper must awaken." – Frank Herbert
There is no doubt that hiking is a great way to explore the outdoors and get some exercise. However, it is important to make sure you have the right gear before you hit the trail. In this guide, we have provided some of the most popular hiking gear items that are trending this year. We hope that this guide will help you find the perfect gear for your next hike!
Winter-like any other season is a great time to step outdoors and have a blast….
Enjoying nature and all that life has to offer is the best way to spend…
Just like humans, dogs have a soft spot for some outdoor adventure. If you love…
If you're planning on hitting the trails this summer, be sure to check out our popular hiking gear reviews. We've got everything you need to know about the best hiking gear on the market, so you can make sure you have everything you need for a safe and enjoyable hike. From hiking boots to backpacks, we've got it all covered. So what are you waiting for? Get out there and start exploring!
Presently Arcteryx Altra 65 is not available on amazon. A similar hiking backpack with great…
The North Face Banchee 50 is considered to be one of the best hiking backpacks…
Gregory packs are known to produce world-class backpacks. The Gregory 75 hiking backpack is not…
Explore The World With Us
---
Hiking Gear Lab is a one-stop destination for all your hiking needs. Our team of experienced hikers provides comprehensive reviews of hiking gear, along with useful tips to make you a smarter and better-prepared hiker.
Popular Travel Tips
We hope that our travel tips have been helpful in planning your next trip. Remember to research your destination thoroughly, pack light, and be flexible with your plans. With a little bit of preparation, you can ensure that your trip is enjoyable and hassle-free. Safe travels!
Do you consider yourself to be an eco-warrior, a keen cyclist, a creative individual, and…
Bikepacking is a rapidly growing outdoor adventure activity for many reasons. One part backpacking and…
With overseas travel still restricted for many of us, more and more people are considering…
Popular Hiking Tips
Hiking is a great way to get some exercise and fresh air, and it's also a lot of fun. If you're new to hiking, or if you're looking for some tips to make your next hike even more enjoyable, check out this list of popular hiking tips. From choosing the right gear to packing the perfect lunch, these tips will help you make the most of your next hike.
Whether you're an avid backpacker or you're new to the world of hiking, you've probably got some idea of the basic medical supplies you'll need for an excursion. Some…
"Why am I reading this even, who does not know how to lace hiking boots," is what you are probably telling yourself. Yes, we all think and know that…
In contrast to other seasons, walking in spring offers an unforgettable outdoor experience. Also, walking in such a season leaves you with the sight of the blooming of wildflowers….
Popular Camping Tips
There's something truly special about camping out in the great outdoors. It's a chance to disconnect from the hustle and bustle of everyday life and connect with nature. If you're new to camping, or even if you're a seasoned pro, our tips will help ensure that your next camping trip is one for the books. So get outside and start exploring — happy trails!
Winter camping is as fascinating as camping under any other weather conditions. However, adequate insulation is imperative for outdoor lovers to avoid health hazards like pneumonia and hypothermia. To…
No matter what you're doing out in the woods all day, you want to find a campsite for setting up a tent to get a good night's sleep. You're…
Camping is one of the best ways for students to relax after particularly hard exams or extended study periods. However, many students would rather spend their free time resting…