Thank you for taking the time to visit www.hikinggearlab.com, an exclusive source for hiking tips and guides, as well as the latest information on hiking and camping equipment. We acknowledge the peace and tranquility that nature offers and believe all our customers deserve a piece of it. A brief moment on our platform will grant you access to valuable information that will not only save you time but also cut back on what you spend on your upcoming hiking gear buy.
Our passion for outdoor camping is profound. That is why we always go out of our way to share spectacular experiences with fellow jungle hotheads and outdoor companions. This About Us page is a summary of what Hiking Gear Lab is all about.
We are a team of hiking and camping enthusiasts here working to serve you better by publishing our experiences. Our platform is managed by a group of nature-loving individuals, who work around the clock to churn out in-depth guides relating to purchasing hiking and camping gear. We take delight in producing content tailored to motivate outdoor enthusiasts besides sharing stories that foster the hiking and camping culture among aspiring adventures.
Our Story
When we were new to hiking and camping and searching for detailed configurations for any hiking equipment and tips, we found it hard. So, we made up our minds when we have enough experience, we will take the initiative that will help fellow riders to get the exact information over the Internet.
The platform was born out of the need for information about hiking tips, guides,  and buying gear. This is after our efforts to search for dependable details in the niche bore no fruits while we were still fresh to this hobby. We realized there was a lurking information deficit and there was a need to forge a direction for numerous other hikers in a similar state.
Therefore, we made it our objective to come up with a site that would be a one-stop shop for all details about hiking and camping tools. After gaining sufficient experience in the field, we went ahead to create Hiking Gear Lab, a platform where fellow fanatics can easily obtain precise buying guides and other relevant facts.
We had a comprehensive game plan from the start. Our adept team intended to come up with our rating, reviews, suggestions, and opinions about different products and then avail it to other nature devotees without proper access to such information.
Eventually, in July 2016, we kicked off this epic campaign, sharing our reviews and recommendations with the rest of the hiking universe. That wraps it up for how www.hikinggearlab.com came to be alive.
Our Vision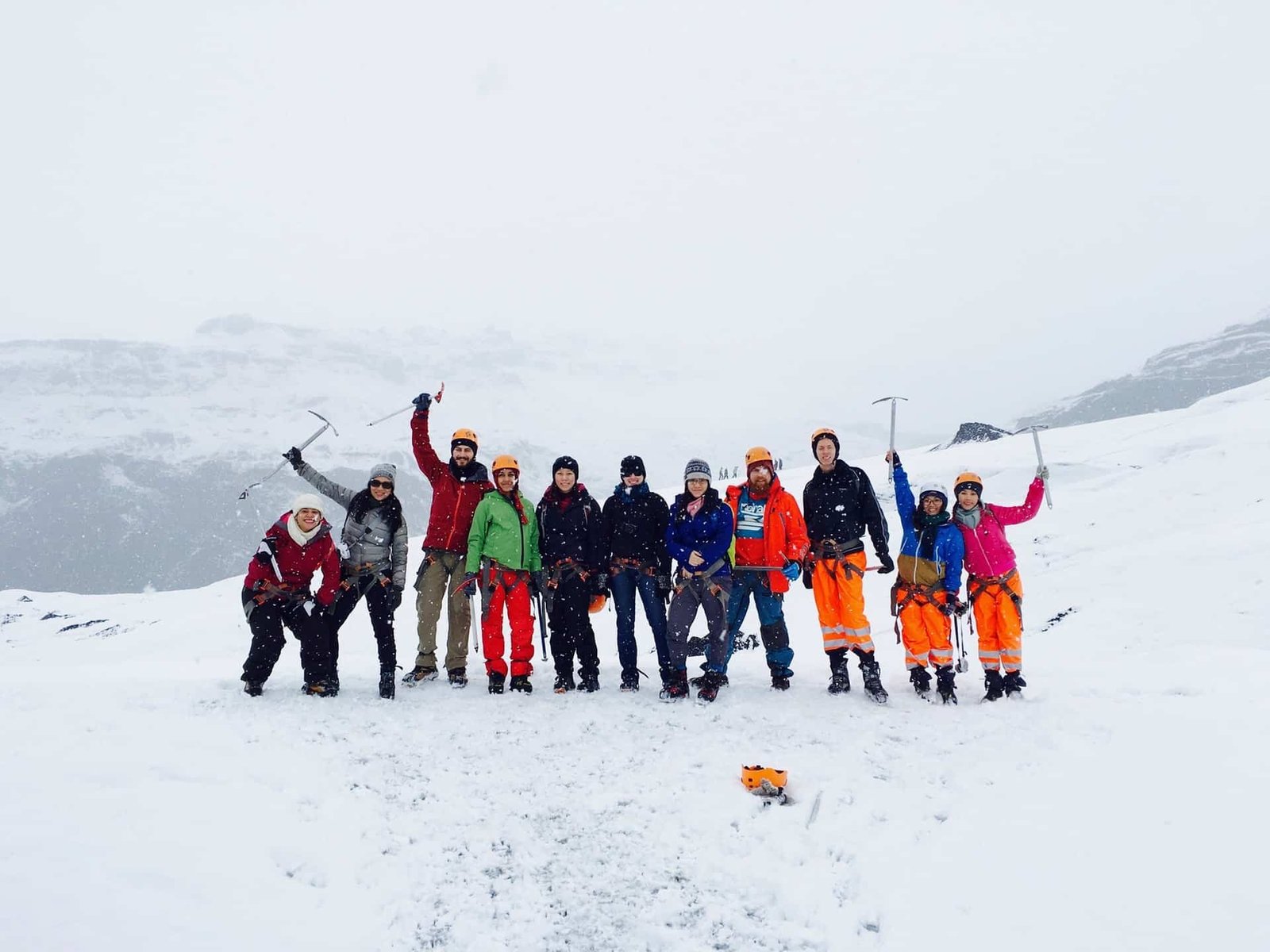 Hiking Gear Lab intends to put out and share relevant up-to-the-minute information relating to camping and hiking.  We are also devoted to highlighting and reviewing the best gear for outdoor activities. Alongside that, our team invests a lot of time in extensive research, testing, and publishing unprejudiced reviews about hiking gear. Henceforth, we will bring our visitors up to speed with the most recent camping equipment in the market at any time. Most importantly, we will lay everything bare to help you choose the right equipment. In fact, we are here to differentiate between good and bad.
Our Goal
We aim to be the go-to online platform for exceptional reviews, ratings and buying guides for camping tents, hiking boots, and hiking backpacks among other outdoor accessories. Our opinion as seasoned adventurers is that the details we share on our platform will be useful for any reader looking to select outdoor products that meet their requirements.
Why Choose Our Site?
As a matter of fact, we always keep in mind each person's requirements are unique. Our aim is to help you find the best camping and hiking gear that support you. Moreover, while you are away from home and you are with nature your gear should be best.
I. We point out the best gear
Our site does not sell any camping or hiking gear. However, we will help you choose awesome equipment through our reviews. Other than that, we are well aware of how demanding hiking and camping can be in terms of gear.  Hence, we are keen to ensure you get nothing but the best. We always go the extra mile to identify interesting products and publish valuable reviews to keep our readers content.
II. We promise true, independent, and unbiased reviews
All our opinions, ratings, or suggestions are independent and true. Our reviews are only based on original experiences as well as the product's performance assessed in the field by our team.
III. You will get valuable tips
With Hiking Gear Lab you will get more than reviews.  We also focus on buying guides, hiking guides, travel ideas, camping tips, and hiking tips. We will break down different tips, dos, and don'ts on top of offering our suggestions, to make sure your time in the jungle is completely trouble-free.
IV. Weekly updates
We guarantee our customers unlimited outdoor gear throughout with consistent weekly updates. We are proud of our team of hardworking professionals who are always on the lookout for new equipment and developments. They conduct thorough and practical tests in the field to ascertain the quality of hiking gear before giving ratings and reviews. Our detailed process of comparing different opinions by different consumers delivers comprehensive reviews that keep outdoor lovers like you coming back to our site.
Furthermore, the Hiking Gear Lab team never receives any incentive from manufacturers for reviewing their products. Always, we do independent reviews or suggestions according to the product field performance or from our own experience.
V. Interactive and user-friendly platform
That is not all, we always strive to improve our service delivery by not just writing reviews but also ensuring the site is user-friendly and accessible on all devices. None of this is possible without our top contributors.
Meet Hiking Gear Lab Team
Our editorial board is made up of an accomplished adventurous team with years of experience exploring the jungle aside from putting different hiking gear to the test. This includes: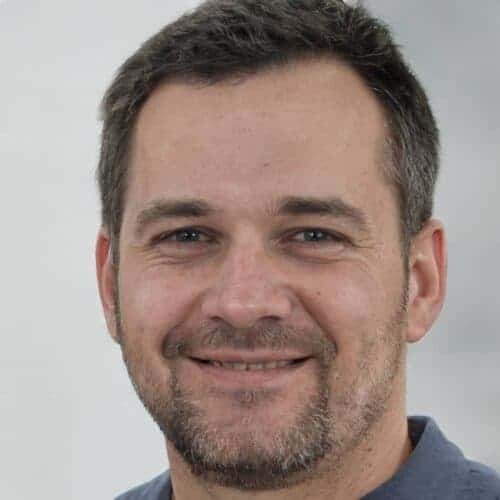 Simon Wilson
Chief Editor, Trail, and Gear Expert
Simon Wilson developed his passion for the outdoors from a young age after regular back-country excursions with his parents. Other than being an ardent trail expert, he is an Aviation Maintenance Planner with more than 20 years of experience in different aircraft.  He has been lucky enough to travel around the world and explore immaculate wildernesses making him a valuable contributor to our site. He currently resides in Tampa, Florida with his wife and two kids.
Ashley Wilson
Hiking Gear Specialist and Outreach Manager
Ashley is our Hiking Gear Specialist utilizing her rich background in the outdoor industry and her love for writing. She quit her job as an accountant after finding a perfect fit outdoors. Ashley spent most of her childhood on the trail hiking and camping thanks to her outdoorsy family. In her free time, she likes to swim and spend time with her loved ones.
Emily Madison
Gear Review Editor and Travel Blogger
Emily is an adventurer lover and a lifelong outdoorswoman. She is always in the company of her cheerful golden retriever, ace whenever she hits the road. Alongside that, she is an experienced content editor courtesy of her BA in Journalism from Atlantis University.  Emily dedicates her time to writing and polishing gear reviews to uplift the experience for other hikers. Her hobbies include camping, hunting, trail running, and gardening.
Eileen J. Gibbs
Editor and Creative Designer
Ellie. J Gibbs is happy to call Wisconsin home where her enthusiasm for camping and hiking was nurtured. She is one of the best self-taught photographers. Ellie joined our team in 2018 after a short stint as a cosmetologist. For the last few years, she has honed her outdoor photography expertise. She is credited for most of the pictures on our site today.
What we advance
Apart from publishing product reviews of the finest hiking equipment, Hiking Gear Lab also promotes buying guides, hiking guides, travel tips, camping tips, and hiking tips. Actually, our chief intention is to offer our visitors all-around outdoor gear to meet any threshold in terms of locality, budget, and so on. This will go a long way in helping us to achieve a conclusive product guide, those outdoor enthusiasts can refer to before buying hiking/camping gear.  We get a small portion of the amount you spend to buy the product, without any extra cost to the existing product price.
Our special product review table will help you to compare and choose the right camping and hiking products for your dream. Of course, in the emerging market before taking any buying decision, comparing the product features will save your time and money spend.
Stay Tuned and Connected
Hiking Gear Lab is here to stay. We are ever-ready to feed the right information to the outdoor community.  It is an initiative we cannot accomplish on our own. More than anything, we need the support of our readers. Other than reading and sharing, you are welcome to make a donation to encourage our team effort as well via our contact us page. Feel free to comment and share your experience at any time. On this platform, we share stories of worldwide adventurous travelers for the benefit of our visitors.
To crown it all, choose the best gear for the outdoor excursion of a lifetime. Your safety should always come first and always stay safe. We are always pleased to hear from our readers. In the event of any ideas, questions, queries, or concerns, you can shoot us an email through the contact page or reach us via the social media handles on our site. We will get back to you as soon as possible. Have a nice time.
Finally, we wish a wonderful outdoor nature experience for all of you.
Disclaimer
Most of the information on our site is largely based on our hiking, camping, and outdoor encounters. All the publishers, authors, and contributors of Hiking Gear Lab give their all expertise and knowledge to ensure the information is as error-free as possible. Nonetheless, we do not guarantee its accuracy, reliability, and completeness. Therefore, we will not be liable for any injury, inconvenience, accident, loss, or damage incurred from using the information on our platform. You are entirely accountable for your judgment, interpretation, and use or reference to any material on www.hikinggearlab.com in your outdoor excursions.
We encourage you to seek a professional opinion from a qualified medical practitioner or physician before adopting a different lifestyle or putting any of the information on our site to use.
If you have any queries or questions, please don't hesitate to contact us. Feel free to email us using our contact page. We reply to every single email and try our level best to help you with your camping/hiking issues.
You can also get updated reviews and ideas on camping and hiking gear by following us on Facebook, Twitter, Instagram, and Pinterest.