Hiking is an entertaining outdoor excursion that reenergizes our bodies and rejuvenates our souls too. Hiking gives that opportunity to discover new scenes and attractions in our world. However, it sometimes can be very repetitive and hence monotonous. Therefore, you should interpolate fun activities that will make your hiking experiences into memorable adventures. That said, if you feel that your hiking is becoming tiresome, here are some activities that you can do to make hiking more fun.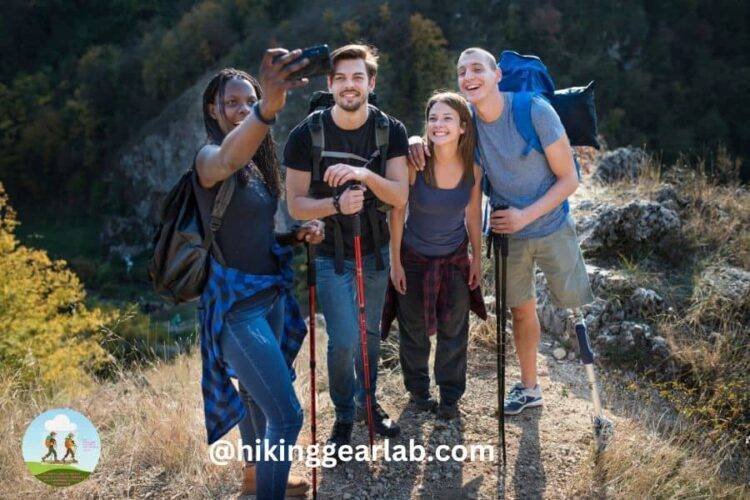 Sitting and Watching
We all like to reach a specific destination. However, it is better to enjoy the moment when you are there. This is way better than hiking as you enjoy the moment. All you have to do is find a favorite trail and hit it. Then get an excellent spot to sit then enjoy the beautiful scenes. The breathtaking beautiful nature will surely ensue the moment that you are in. You may even listen and breathe in nature itself and become one with it.
Go Swimming
When you hike, you are likely to pass rivers or lakes. Ensure that you carry your swimming costumes when you are hiking. Find a beautiful water source and dive in. that is also the best way to cool down when you are hiking. It is also the best way to get good muscle relaxation after hiking for a long way.
This is a common trend nowadays, and hikers named it 'swimhiking.' This is a combination of swimming and hiking together. Lakes and rivers might be deemed barriers during hiking, but you can swim across them, which is also a way of hiking in various directions.  
Playing music
You can play music while hiking. Hiking shouldn't be monotonous when you can get motivated or enjoy the moment when you are listening to your favorite songs. It is also an excellent way to set your pace and be encouraged to beat difficult terrains. Music is also essential to keep you concentrated during a task. Fast beats or slow melodies can progress up your motivation when hiking.
Listening to podcasts or audiobooks
Nowadays, audiobooks are very popular. This is because you can read them at any given place and time. Besides, you needn't have a lot of space, time, or even light with audiobooks. In addition, you can do other things when listening to audiobooks. That is why you can listen to them when hiking because outdoor excursions offer an excellent opportunity. Plus, the peaceful nature and space will help you concentrate more when reading the book. Besides, it aids you to free up space in your hiking bag that you could have used with a book in it. So, apart from fancying up your hike, you get to have more infotainment.
You Can Meditate and Do Yoga 
To practice meditation and yoga, you need to be in a peaceful and quiet place. This is the same case with hiking because it occurs in a beautiful natural area. When you hike, you can easily switch off efficiently from your everyday stress hustle and bustle; therefore, you can relax courtesy of the beautiful surroundings. The atmosphere needed for hiking is the same one required for practicing meditation and yoga. When you are not hiking, you can use the quiet environment and beautiful nature to meditate too. They will be super special sessions for you. 
Picking of Berry 
Every autumn season that comes by you will find sweet edible berries in every climate. Due to their sweetness, those that are near towns, cities, and roadways get picked easily. However, if you are willing to go into the woods, you will be amazed by the vast lush patches of sweet berries that are ready to eat. You should, however, be wary of poisonous ones even if they look similar to the sweet ones. If you are unsure which berries to pick and eat, you can bring along a plant expert with you until you are confident enough to know the difference.  
Attempt Geocaching
Should you be a hiking aficionado, you are highly likely to know about Geocaching or come across them when hiking. However, suppose you are not aware of this activity. In that case, all you have to do is download the Geocaching app and then start navigating around to get hidden containers, commonly known as geocaches.  
Take videos and Photographs
There are so many outstanding views provided when you are hiking. Therefore, the best way you can remember these moments is by taking videos and photographs. Of course, anyone can take photos and videos, so you necessarily shouldn't be an experienced photographer. However, if you find some pictures well-handled and fascinating, why not put them in a frame and display them in your home, post them online, or document them in your hiking scrapbook.
Learning
Essentially you can get so much knowledge from books. However, the best place to learn so much is outdoors, where you can see, touch, and even hear what you are learning. Science centers, outdoor centers, park facilities, and recreational programs are the best learning opportunities when you feel hiking is becoming monotonous. You can pair education and hiking when outing to help you learn more and even acquire new skills. You can even survey the local areas and see how people, animals, and birds live. 
It is best to get a person who can show you around while telling you about things, and if you can't find such guides, you can purchase guidebooks and even read online about the place you are hiking.
Climbing and Scrambling
Hikers enjoy scrambling just like climbers do. Some are even hikers and climbers. However, when you are doing difficult terrains, it is vital to understand the risks that could occur, and you need to have the skills to climb and scramble. Nevertheless, a good climb and scramble is a lot of extreme fun when you tackle it knowingly.
Conclusion
Who said hiking should be boring? There are a plethora of ways you can spice up your hiking experiences when you are on the terrains. The ten discussed ways are a few ways you can enjoy and make your hiking more enjoyable and even memorable. What else have you tried? Let us know in the comments section?