The proper hiking boots are a hiker's most essential amenities. A suitable pair of boots may help you trek through the hills and trenches with confidence. Meanwhile, inferior boots may cause a tragic moment. When selecting the proper boots for you, try not to consider fancy pairs, its flashy looks, or its numerical size. Try getting a professional boot fitter when selecting boots over in a shoe shop.
The following are factors to consider, when we look into what makes a good hiking boot before getting your best hiking boot.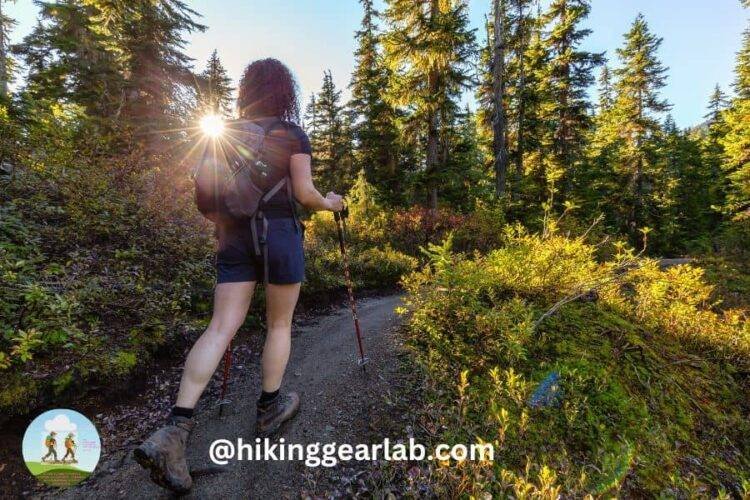 Material of the Boot
When shopping for boots, try to look for the best hiking boots pair that suits your needs. First, start with the basics and figure out which boot material you prefer to hike in.
When selecting hiking boots, the material used to manufacture the shoe is of great role. An inferior material can make your feet uncomfortable and give you blisters due to the nature of the shoes. The following are types of boot material. Choose one that fits perfectly according to your ideal type or as advised by a boot fitter.
Full-grain leather: Most backpacking shoes are made using a full-grain leather fabric. This material is durable and great for all-rounded hikers. However, it is cumbersome and less breathable.
Split-grain leather: The boots made of this material comprises half synthetics and half leather. These types are very breathable. However, it's not a water-resistant type of fabric. It is less durable compared to all other types of materials.
Synthetics: The synthetic boot materials in this category are often made up of polyester and nylon. They are easy to break in, are light, and dry faster. But they are less water-resistant.
Style
As you consider buying hiking boots, select them based on the terrain of the places you consider hiking and the goods you will carry during the hike session. However, because of the heavy luggage and the various hiking activities you will engage in, go for the lightest boots that you can get away with. Here's a guide on selecting styles.
Trail. When the trail is well maintained, mid-cut or low-cut boots are the ideal choices. Their combination of fabric/ leather construction usually has multiple sutures, so you will need a waterproof application unless there is a breathable liner inside the boot. Trail boots have a stiffer sole, and they are more stable than typical running shoes, but most hikers find them too unstable on slippery terrain.
Rough-trail. If you consider having an aggressive hiking day, then ankle-high boots are your go-to boots. They are made from fabric and leather combinations. Some of these boots have waterproof liners, while others have excellent ventilation for hot weather conditions.
Mountaineering. If you consider hiking through rocky or snowy terrains, consider getting these mountaineering boots. They are characterised by minimal seams, full-grain leather and fitted with insulations. Consider boots that have rockered soles and a minimal heel slippage for waterproofing and durability.
Size
It is pretty easy for a hiker to consider all other important factors when choosing a pair of their boots and forget to try them on to ensure it is a great fit. When selecting a great boot, be sure to leave room for your toes to stretch. In case your foot swells, there needs to be enough room. And also, in case you develop blisters along your hiking trail, the shoe needs to have room for healing. Any hiking shoe should not be a perfect fit. It should have an allowance.
When trying on hiking boots, wear your trail socks to get a great feel for fit and comfort.  Also, ask about socks that are perfect to wear depending on the type of boot that suits you.
Durability
The durability of every hiking boot depends on the technology used when manufacturing, storage space, the type of material used, the duration of use, and the weather conditions.
Boot Weight
For most hikers, the weight of the boot is an essential consideration when selecting their perfect boot. Most great hikers have always considered wearing lighter boots, though they last for a shorter period than heavy boots. The lightweight boots offer an allowance for extra activities, or even one can run well in them. Lighter shoes enable hikers to also go for long-distance since the legs can walk faster in more lightweight boots. One needs to store them properly for them to last for a more extended period.
Do a Test Run
Once you have chosen the boots that best fit your description, try them out in your house while doing regular activities to see how well it fits and if it meets the basic requirements of a great hiking boot. If not, return them to the shop and ask for an exchange or briefly explaining your needs to the boot fitter around.
How to preserve hiking boots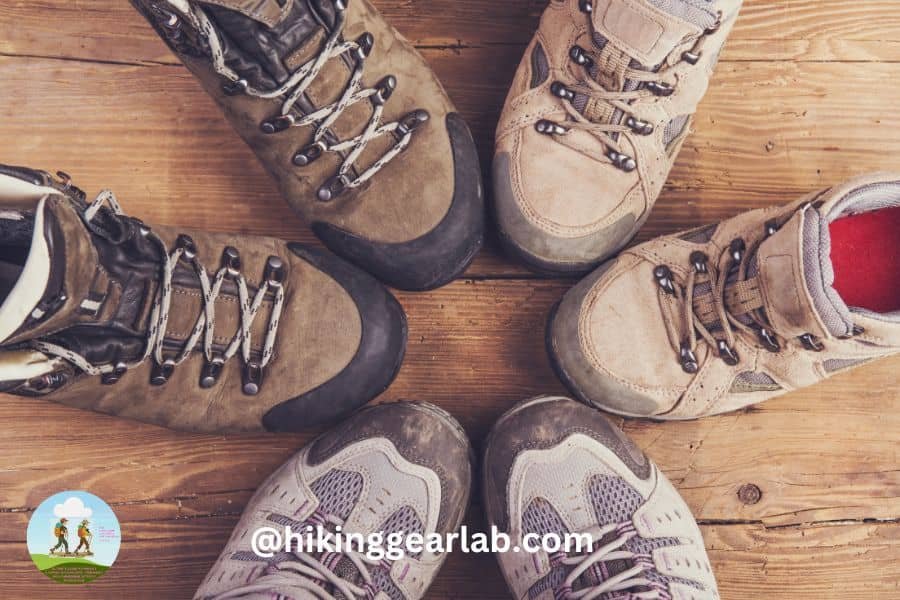 Frequently waterproof your boots with silicone or wax treatments to soften the leather fabric. This will not only make the shoes comfortable but will also stretch the boots a bit.
Recondition the boots on a monthly or weekly basis and use boot trees while reconditioning them.
Crossing through the rain and streams help the boots conform to your feet, but contact with water degrades the leather, leading to shrinkage of the boot.
When taking long hikes sessions, take along the waterproofing treatments stated. To help you through whenever the boots lose their comfortability.
Human feet are unique and have different requirements. One type or style of the boot may not fit another, and one person's desires may not be what another hiker will consider. Therefore, prescribing a kind of boot to hikers is challenging for the professional fitter and the hikers. A hiker must be able to compromise between the comfortability and the functionality of the hiking boots. Best hiking boots need to offer stability, must be lightweight, a perfect fit and balance for the hiker. The hiker should also consider the shoe's appearance, as good looking shoes will always boost their confidence levels. Be sure to follow the mentioned factors when buying your pair or pairs of hiking boots.
FAQ
How are hiking boots different?
Typically hiking boots are usually different because they possess thick lugs for biting into the soil and rubber that perfectly grips on various surfaces. Some of the light trail hiking runners provide minimal grips. However, off the trail and rugged styles provide similar traction. It is also noteworthy that some runners feature sticky rubber compounds to enhance grip on logs and wet rocks. 
What is special about hiking shoes?
They're designated to be durable compared to trail runners. However, they are a bit heavier and stiffer due to the additional protection offered. Typically the protection, lightweight, and durability provided to get perfect balance make hiking shoes special. 
Are hiking boots really necessary?
Yes, they are essential for a larger percent. However, they are not absolutely necessary. You can alternate with other types of shoes, such as trail runners. Also, if your base weight exceeds your body weight up to 20%, you might need to wear mid-ranged boots and not the standard hiking boots.  
What makes a hiking boot?
Hiking boots are curated with thicker soles for comforting your arches no matter how long you hike and the surface you are hiking on. The meaty treads also are necessary for giving traction on slippery surfaces. A hiking boot should offer lightweight, cushioning, stability as well as functionality. A hiking boot also offers breathability yet provides stiffness. Regardless of the several functional features they offer, you shouldn't purchase if they won't fit. Hiking boots also need to look good in regard to their appearance to please your aesthetics. 
Can you wear hiking shoes every day?
Forget the axiom that hiking boots cannot be versatile; you can wear hiking boots for everyday use. Hiking shoes have become more superior with time, and they can now withstand all types of surfaces. So yes, you can put on hiking shoes every day courtesy of the functionality, construction, design, and versatility that were not so common some years ago. This is now the logo of hiking shoes. 
Hiking shoe treads can wear out if the hiking shoes are worn every day but the support offered is sturdy enough to be used every day. With hiking becoming more popular, manufacturers have gone back to the drawing board to create hiking shoes that are versatile enough for daily usage and intended purpose- hiking. You can wear hiking shoes every day when you go to the park.
You should, however, try as much as possible to minimize wearing them on town pavements. Also, hiking shoes are hot to make your feet feel very hot when you wear them every day. If you are a fashion enthusiast, then you may not like the idea of wearing hiking shoes every day because they don't complement all types of clothes.  
What should I wear if I don't have hiking shoes?
If you would like to hike, but you don't have hiking shoes, there are several other options you can decide on. Below are some of the alternatives for hiking shoes. 
Boat Shoes
Boat shoes, just like hiking boots, have thick, sturdy rubber soles to help you stride comfortably and look stylish. You can dress boat shoes either down or up; regardless, they will serve their purpose effectively. 
Lifestyle Shoes
Would you like shoes that could function equally on trails while canvassing the streets? You might need to opt for lifestyle shoes because they are versatile and yet so stylish, courtesy of the grippy treads, enough cushion, and excellent arch support to clamber rocks. 
Rubber-soled and Leather Shoes
It is hard to go wrong with this combo because it has the best of both worlds; comfort and classy chic. Rubber soles typically cushion feet against leather jazzes and challenging trails. In addition, these shoes can also stroll from nature hikes to city strolls whenever you like them. They also last long so that you can use them on vacations to weekend getaways. 
 Trail Running Shoes
Trail running shoes are an excellent option for wearing when you want to travel or in any condition. The soles that are studded with perfect traction are sufficiently solid to support your arch wherever you are. You can find trail running shoes from top brands such as Under Armor, New Balance, Adidas, and Nike.  
What type of hiking shoes should I buy?
Low-cut hiking shoes with flexible midsoles are the best types of hiking shoes you can put on. Some hikers also choose trail running shoes because they are best for long-distance hiking. These types of hiking shoes flex effortlessly and don't require too much break-in. However, they don't have the durability and support of stout backpacking shoes and boots. Regardless, the type of hiking shoes you want to purchase will depend on how you will feel wearing your hiking shoes and how well they will fit you wherever you are.  
How long do hiking shoes last?
Regardless of how you maintain your hiking shoes or how well it was built, truth is someday it will retire. How soon that will be is dependent on several factors such as your feet and terrain conditions. However, experts aver that hiking boots that are constructed solidly will carry you for up to 1000 miles. This is easily translated to two million steps per boots. Therefore you can still hit the trails yet maintain your shoes if you want them to last longer. 
Can you wear running shoes for hiking?
Yes. If you don't often hike and don't want to purchase hiking boots, you can wear running shoes. Running shoes are also multipurpose and can be used for casual hiking and traveling. Trail running shoes are deemed the best running shoes for hiking by experts and hikers as well. You may wear road running shoes, but they don't perform so well. 
 What clothes are good for hiking?
Shirts; regardless of the season you want to hike in, you need to factor in wicking. Long-sleeved UPF shirt in summer and short sleeves in spring are the best types of shirts you need. The shirt you wear has to wick away all the sweat to guarantee dryness and comfort.
Pants: you need to move freely when hiking. The material of the pants you want to wear needs to dry quickly. Also, the pants you need to wear for hiking should not wear or tear out easily.  Always know where you will hike before you decide the type of pants you are going to wear.
Hats: all-season will require a hat. A hat will help you in winter to keep your head a bit warm. In summer, it will prevent the sunrays from scorching you and dry during rainy days. They are crucial, like hiking boots. 
Sturdy hiking shoes: hiking shoes don't necessarily mean that you purchase leather boots. Any hiking footwear that offers protection and support from roots and rocks will do you justice. Your hiking shoes should also provide traction on dry and wet surfaces when you are hiking.  
Merino wool, nylon, or Polyester undies and other clothes; the stated materials wick off sweat, and they also dry fast in case you were rained on. Therefore, they're ideal with next to skin clothes. This moisture management capability also implies that they can complement your other clothing too. 
What is the difference between running shoes and hiking shoes?
Typically hiking shoes were designated to face rough terrains. They can last to 1000miles without easily tearing or wearing out. Running shoes only last up to 500 miles, and they cannot withstand abrasive terrain or hold up better. Running shoes are very lightweight, making them nimble and lowering their lifespan. 
What to look for in hiking boots? 
With every step you take stomping via the woods, your hike becomes more exhilarating. It is your feet that take up a lot of pressure when hiking. Thus, it is crucial to have the best hiking boots to soothe your heel and ankle. Therefore, to find the best, you need to consider the components of the hiking boot, if they fit snug and the type of hiking boots that you are planning to purchase.