When hiking, you come to discover some items that are very valuable and you just can't do without them no matter what. This explains why the good old bandana is back in style and among your hiking essentials. This is such a versatile piece of cloth that its uses are immeasurable. With that said, this buying guide is here to show you the best bandanas for hiking in the market and why there so important to have as part of your hiking essentials.
Apart from it looking so cool when you tie it on your head, you can use it to keep dust away from your nose and even as a bandage on a wound in case you get hurt on the trail.
Pick your Best Bandanas for Hiking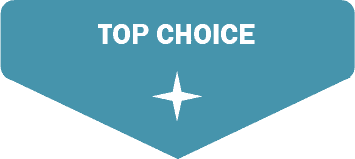 Buff Headwear
Uv Mfl Headband
Toes Home
Outdoor Headband
Levi's
Men's Cotton Bandana
Buff Headwear
Uv Mfl Headband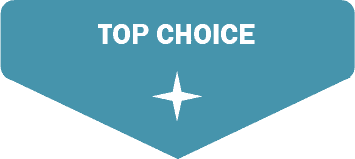 Toes Home
Outdoor Headband
Levi's
Men's Cotton Bandana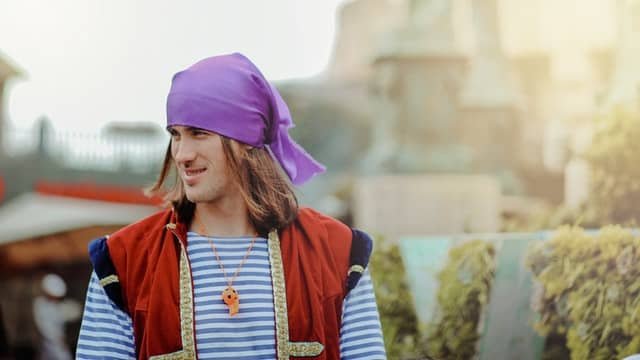 6 Best Bandanas For This Summer Hike
1. Buff Headwear
"​The wholesome answer to your trail problems!"
Premium Pick
Main Features
Seamless construction
Variety of colors and designs
Affordable price
Quality material
"An excellent choice for outdoor activities."
Have you been searching far and wide for the best bandana for hiking? Well, rest easy now for you've found it. Want to know why?
​Quality Material
The Buff UV Multifunctional Headwear manufacturer stitches it from the top quality material imaginable providing utmost comfort. Relish in the soft and smooth 100% microfiber polyester. It's not coarse which can be quite uncomfortable and absorbs all the sweat easily.
​​Lightweight Design
Actually, no one needs the extra weight while hiking. This bandana is ideal for its quite light adding virtually no weight on your head.
UV Protection
Hiking requires being out in the sun for long hours which results in extreme UV exposure. You must get this cloth to protect yourself from these extremities. It comes with a 95% guarantee of protection from harmful UV rays.
​Construction
The seamless construction is simply the best in the industry, Relish in 100% quality that lasts long. With this, you can forget about purchasing anymore in the near future.
​Machine Wash
Simply throw it in the wash with the rest of your laundry. The quality material doesn't wear out at all.
Consider adding size options, but definitely the best for hiking.
Pros
Lightweight design
More durability
Easy to wash
Cons
One size
Can slide on soft hair
---
2. Toes Home Outdoor Headband
"​​No need to search for another seamless bandana. This is it!"
Top Choice
Main Features
Different colors
Durable material
Various designs
Good pricing
"An excellent choice for running and hiking."
Buying just one bandana at a time is a tedious affair. The best deal is when you can get a pack with 6 of them inside. Sounds like the best deal right? Well, this is why these seamless bandanas are right for you!
​​Right Material
To start with, 100% microfiber polyester material is the best. Not only does it offer maximum comfort without being too rough, but it's breathable as well. It offers maximum absorption and stretches to fit you comfortably. As you hike, you remain sweat-free and can relax throughout.
Color Variety
Per every pack of 6, each bandana comes in a different color. You don't have to wear the same one each time you step out on your hike. The variety keeps things interesting.
Well Priced
Even though you get 6 of them in one pack, the price is quite affordable. This puts no strain whatsoever on your budget.
UV Protection
The main reason to don a bandana is coverage. It offers maximum protection from harmful UV rays. You can enjoy the hike no matter how long it takes from start to finish.
Needs a solution for slippage but meets expectations on quality and durability.
Pros
6 in 1 pack
UV protection
Stretches
Seamless
Cons
Tends to slide off
Colors are not ideal for all
---
3. Levi's Men's Cotton Bandana Headband
"​A designer brand with years of experience in producing quality products!"
Best Value
Main Features
Designer brand
Color assortment
Different size packages
100% cotton material
"An excellent choice for running and sleeping."
These are as good as they sound! The search for durable and unique headbands ends here with this quality set.
​​Cotton Material
In case you only prefer using cotton material, then you can rest easy with this Levi set. The manufacturer uses 100% cotton material to make it that is as good as it sounds. Not only is it durable, but it also absorbs all the sweat leaving you nice and dry. Cotton material breathes easily which keeps you cool as you hike.
Unisex
Despite the title, these bandanas are versatile fitting both men and women. The colors and designs can suit both genders.
Assorted Sizes
The unique factor of this set is they come in various packages of 2, 3 or 6 pieces in one pack. You can pick from these the number that suits you best.
Different Colors
Wearing the same color bandana every time you go hiking can be quite boring. Switch it up by buying a pack with color variety. Wear a different time each hiking day.
Brand
Who doesn't know the world-renowned Levi's brand? Enjoy this quality brand that is known for its durable products.
​Multifunctional
You don't have to use it to cover the head only. It's ideal for covering your face or neck and preventing sunburn.
Though it's hand-wash only, the fact that it's 100% cotton makes it ideal for hiking.
Pros
Multifunctional
Unisex
Good size
Soft material
Cons
Hand wash only
Complaints of poor quality
---
4. Tough Headband UV Facemask
"​​Cover everything! Leave nothing to chance!"
Reliable Pick
Main Features
Full face and neck coverage
Good quality and soft material
UV protection
Affordable price
"An excellent choice for backpacking."
You can wear this headgear out on a hike to cover various parts of your head. With this headband, cover your head, neck, and face all at once. You don't need one for each part. This means fewer clothes to wear on the hike.
​​Multi-Purpose
Additionally, you can use it for more than just hiking. Anywhere you have to cover up, this is the right headgear for you.
​Quality Material
The material lasts for a long time meaning you won't be replacing this headband any time soon.
Stretchy Fabric
It definitely needs to stretch to cover your head, neck, and face. Not only does the material stretch, but it's very soft not causing any discomfort.
UV Protection
This acts as a facemask, neck, and head protector from UV rays. These can be quite harmful leaving your skin dry, rough, and exposed to sunburns. Ensure you cover up, especially on a long hike
Elastic Breathable Quality Material All you need in one headgear.
Pros
Stretches
Unisex
9 solid colors
Cons
Can't machine wash
Pay extra to brand
---
5. NEXTOUR Face Bandana
Lightweight and quality material makes this the best bandana ever!"
Reliable Pick
Main Features
Maximum sweat absorption
Quality material
Multi-purpose
Color options
"An excellent choice for hiking and backpacking."
A hiking outfit is never complete without a good bandana. Who wants severe sunburn on their head, face, or neck?
Multi-purpose
While hiking, there are many uses for a good bandana. First of all, in case you get a cut or bruise, wrap it up with your bandana. Second, if you have several in a pack, use them to mark a new trail. This way you can find your way back easily. Third cover your nose and mouth to keep dirt and bugs away. Fourth cover your head and neck protecting them from sunburn.
Best Material
The Next tour bandana has the best material of any other in the market. It's soft and durable offering maximum sweat absorption as you hit the trail hard. More so, the quality material makes the whole hiking experience quite comfortable.
Lightweight Design
Who wants to have on a heavy fabric while hiking? Can you imagine the sweat and discomfort? Good thing this one is very light and breathable. This way you remain dry and easy.
Easy to Wash
You have to ways to wash it. One, hand wash with soap and clean water. Follow this by hanging it out to dry. Two throw it with the other laundry on the machine.
A multipurpose bandana that you can use multiple times on the hike.
Pros
Lightweight
Durable
Affordable
Cons
Size variety is needed
Slips off soft hair
---
6. OHSAY USA Bandana
"​​3 in 1. No Need to buy any more!"
Reliable Pick
Main Features
Breathable material
Good absorption rate
Multi-purpose with a unique print
Lead-free dye
"An excellent choice for UV protection."
The best bandanas for hiking are made using top-quality material that lasts. No one wants to purchase a new one for every hike.
​Unique Print and Design
The unique print and design of this bandana are very appealing. One looks quite stylish when wrapping it on the head or draping it over the neck.
​Three in One Pack
You don't have to worry about making multiple purchases anymore. Simply get this three-in-one type of bandana today. With three bandanas, you're set for the long haul.
Cotton Material
Cotton is the best material for sweat absorption. In case, you're allergic to other materials, make this the bandana of choice. The 100% quality material is durable and doesn't fade easily.
Lead-Free Dye
The fact is most colored clothes have lead dye in them. This is not the case for this bandana that is lead-free preventing any allergic reaction or toxicity.
Affordable Price
The price is very decent for three bandanas on one pack. It's better than buying one at a time which can be quite costly when you want several pieces.
Color Assortment
Each pack of three comes in one color. To get variety, buy one or two packs.
Consider having a pack with color variety.
Pros
3 in 1 pack
Well priced
100% cotton
Cons
Only one color per pack
Needs bigger sizes
---
What is the Importance of Bandanas for Hiking?
1. Absorb Sweat
A bandana is simply a square colorful cloth that is you can tie on your head or around your nose to keep dust out. It's very cool and unique hence its popularity due to the designs printed on it. The best quality bandanas are made with 100% pure cotton.
Cotton is good to absorb all the sweat from your head and forehead as you tackle your hike. This makes it an important piece of cloth to have with you while hiking a long trail on a sunny day. With all the sweat dripping all over you, you can have two bandanas.
2. Best to Cool Off
A quality cotton material bandana is important because you can soak it in cool water and use that to cool off on a hot day. Place it on your forehead and neck to soothe and cool off your body as you continue to tackle your trail. This is a very efficient way to control your body temperature especially on a hot day or on a long hike.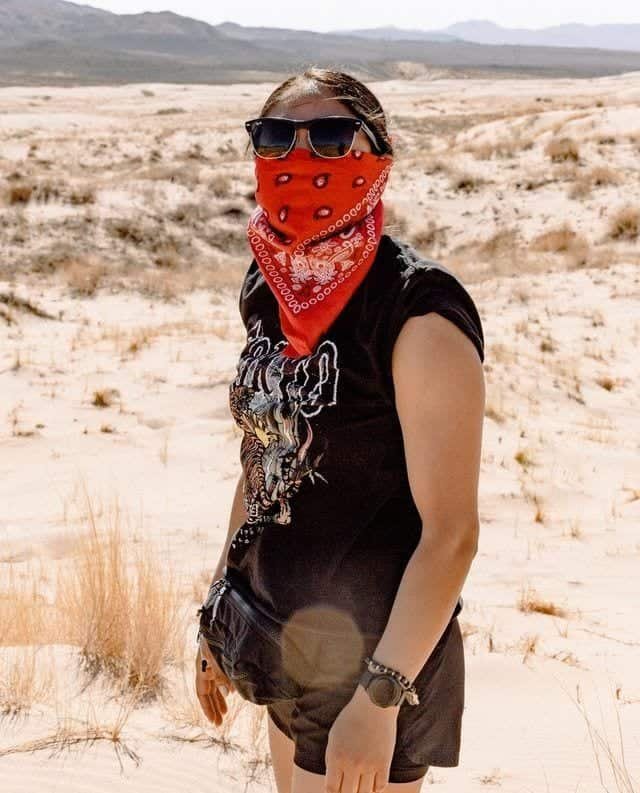 Photo by Wendy Wei from Pexels
3. Swatting Bugs Away
Along the trail, you can come across many bugs and flies that are a real nuisance. Imagine one getting into your nose or mouth! The best use for a bandana is to swat away these insects since the cloth is big enough for this function.
4. Controlling Long Hair
If you're a man or woman with long hair, keeping it under control while on a hike can be a nightmare. Tying a bandana is a better option than wearing a tight band that is uncomfortable. It keeps the hair away from the eyes especially when it's windy. You end up looking cool when you tie it stylishly over your hair as you enjoy the hike.
5. Functions as a Breathing Mask
Sometimes the trail can get very dusty which makes it hard to breathe due to all the dirt blowing around. This is where a bandana comes in handy. Simply tie it around your nose to protect it from all the dust.
You can now breathe easily without inhaling all the dirt along the way. Besides, it's a very cool look that tells others not to mess with you! In the present scenario of pandemic Coronavirus Disease (COVID-19), learn more about when and how to use a face mask.
6. Napkin or Toilet Paper Alternative
Yes, you read that right. Even with avid preparation, you can still forget to bring along enough essentials for your trip. When you have a bandana with you, there's no need to worry about having a napkin when you sit down to enjoy your lunch. It even functions as a toilet paper alternative in case you run out or forget to carry some.
7. For First Aid
A bandana can function as a bandage in case you get hurt while hiking. You can dip it in a solvent and cover the wound. It stays in place covering it as you finish the trail and get someone to check it out. You can even use it as a sling if you injure our arm.
8. Sun Protection
Place the bandana on your head to cover the back of your neck then wear a cap on top keeping it in place. This is the best way to protect the back of your neck from sunburn on a sunny day.
How Do You Choose the Best Bandanas for Hiking?
Choosing a bandana for hiking is not an easy task considering all the important uses it has out on the wilderness. The best way to select one is to take your time and narrow down the reasons for the purchase. What do you intend to use it mainly for?
You can even opt to carry more than one just in case. A good bandana has multiple purposes and it's best to buy one with significant size. Based on the importance listed above, you have a better picture of just how crucial this cloth is while hiking.
Things to Consider While Choosing Bandanas
A bandana is very important while hiking and it's very crucial to choose the right one while making a purchase. This can mean having a cloth with you that serves many different roles out there. Take your time before deciding on one or two and get to understand the different factors to consider.
These considerations are below in this buying guide.
1. The Material
You don't want to purchase just any bandana out there that sellers are marketing as the ideal one for hiking. Get one that discloses the fabric. Some sellers leave out this important detail because the material is not the right one for making a good quality bandana. Pure 100% cotton is the best material for making a hiking bandana that can come in handy.
The bandana needs to be soft enough and of the right material to avoid any complications. You might have an allergy to certain materials and if not on the list, then this can be a potential problem while hiking. Some bandanas opt to use a 50-50 blend of polyester and cotton that is poly-cotton. Make sure the one you buy has no paint that is free from lead and won't bleed due to color casting.
Buff makes bandanas and is a blend of microfiber that is 100% polyester. This special blend is 20% nylon and 80% polyester which makes the cloth very comfortable to use and has a nice weight to it.
You can go further and purchase a special bandana material that you can use for swatting flies if that is the main purpose of the cloth. The manufacturer dips it in bug repellent and markets it for this purpose. Choose the ideal material for you then place the purchase before your hiking day.
2. The Size
Size matters when buying the right bandana for hiking. When talking about the size, you have to consider the weight and portability of the cloth as well. What is the main purpose of the bandana? Do you intend to wrap it around your head to absorb sweat or use it as a sun shield? For this, you need to get a bigger size that can get around or cover the while head especially if yours is bigger.
Pick a bandana that measures more than 20' because this increases its functionality out there. It can prove useful for several purposes, not just the one you bought it for.
3. The Design and Color
It's rare to find a plain bandana without only a solid color and no design on it. Generally, there very colorful and have eye-catching designs. This is one way to distinguish between a bandana and a piece of cloth.
Still, having a bandana with color and design can prove important in the wilderness. You can use it as a trail marker where you cut it into pieces and tie it on trees along the path. This is essential when you're new to the trail and might get lost.
Some bandanas even have prints of maps on them of the trail you're taking. This is very important because you can use it to get to and from your destination. Most print and colors for bandanas appeal to both sexes though you can still search for options depending on the one you want.
Take time to think through the color and design you want for your bandana before buying one. It can be you want one that matches your hiking outfit or is your favorite color!
4. Ultraviolet Protection Factor (UPF)
You can use the bandana to protect yourself from the harmful UVA and UVB rays of the sun when hiking. This means you need one that has the highest rating of protection. The UPF takes this measurement.
You can place a bandana on your head covering the back of the neck and wear a cap over it. This protects this area from the harmful sun rays that can even result in bad sunburn. Keep in mind the UPF rating of the bandana before you finalize the purchase.
Requirements for Bandanas in the Different Seasons
The best bandanas are the ones you can wear during all four seasons. Manufacturers advertise them as 'Four Seasons' Bandanas' or 'All Seasons Bandanas'. This means you don't have to keep buying a new one for every season that comes along. If you're a hiking enthusiast then you probably enjoy doing it all year round.
You require one that can serve all the important purposes no matter what time of the year it is. Select a good-quality one that won't bleed when you get caught out in the rain. Quality material makes the ones that last all year round and are very durable and weather all the different seasons.
Conclusion
With this buying guide, you now have an idea of why it's important to not only get a bandana but get the right one for you. Think through the main purpose or purposes then select the one that fits that perfectly. There are many colors and designs out there so you can't miss the one you like the most. A bandana can prove very important put in the wilderness so ensure you have it as part of your hiking essentials.