This simple, informative will give you valuable information on everything you need to know about choosing the best lightweight backpacks for ultralight enthusiasts. Topics include what a Lightweight backpack actually is, why you should choose it, things to consider, design features, pros, and cons.
Wait, before we go further, here are our comparison and reviews from our editor's choice.
Best Lightweight Backpacks For Hiking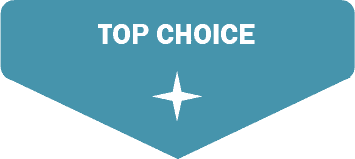 The North Face
Terra Camping Backpack
Volume: 45L 48L 51L
Dimension: 31" x 16" x 12"
Weight: 2.27 lbs
Volume: 49L 52L
Dimension: 26" x 16" x 12"
Weight: 3 lbs 11 oz.
Volume: 49L 52L
Dimension: 24" x 12" x 9"
Weight: 3.61 lbs.
High quality with oum style, Great Load carrying support, Detachable top lid, Easy gear organization, Points for quick attachment of external gear
Easy gear organization, Works as a top loader and panel loader, Keep the load stable, Durable material, Comfortable loading
Suitable to carry heavy weight, Lightweight model, Sleeping bag compartment, Ice Axe Loops,
Volume: 45L 48L 51L
Dimension: 31" x 16" x 12"
Weight: 2.27 lbs
High quality with oum style, Great Load carrying support, Detachable top lid, Easy gear organization, Points for quick attachment of external gear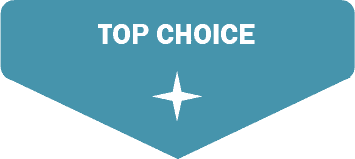 Volume: 49L 52L
Dimension: 26" x 16" x 12"
Weight: 3 lbs 11 oz.
Easy gear organization, Works as a top loader and panel loader, Keep the load stable, Durable material, Comfortable loading
The North Face
Terra Camping Backpack
Volume: 49L 52L
Dimension: 24" x 12" x 9"
Weight: 3.61 lbs.
Suitable to carry heavy weight, Lightweight model, Sleeping bag compartment, Ice Axe Loops,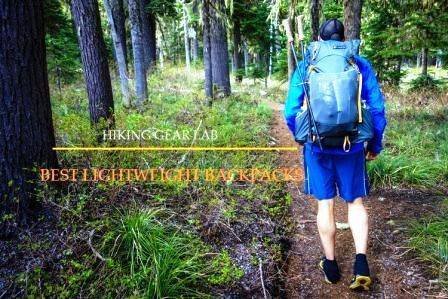 Lightweight Packs Reviews, Suitable For Hiking and Camping
So, how to choose a  suitable package for your planned outdoor camping? That is why we are presenting the best picks for camping and hiking in 2022. After a lot of struggle online, offline, and spending days checking so many types of camping backpacks, and hiking backpacks we have shortlisted some of the best packs which you can buy straight from here. To find the most suitable camping/ hiking backpack which is light in weight, here are our top recommendations:
1. 

Osprey Packs Exos 48 Backpack
"Discover these ultra-lightweight design features!"
Premium Pick
Main Features
Best suspension system
Best design and fabrication
Adjustable shoulder strap
Improved hipbelt for comfort
Pivoting hip belt
Removable top lid.
The Osprey Exos 48 backpack came onto the market in 2008 and it's now a pack that you'll spot on the world's premier hiking paths, such as the Appalachian Trail, John Muir Trail, etc. It's a good-looking, green-and-black design with a sporty appearance and it's also ultra-light. Presently, it is available in three colors: Basalt Black, Blaze Black, and Tunnel Green.
Benefits of Osprey Exos 48
Key pros of this include AirSpeed suspension, sizing for different torsos, and ergonomic design elements. It's an affordable, mid-range pack that provides an ideal blend of fit, comfort, and lightweight performance. It was upgraded in 2014 in order to offer even better hardware and materials.
Supports your body
You'll love the way that the harness supports your body in comfort. As well, you'll be pleased to know that this model comes with detachable attachment points, key straps, and a lid. At the same time, if you want to add more gear you may love Osprey Exos 58.
Pros
Comfortable to load
Easy gear organization
Affordable price
Comfortable Unisex model
Cons
In terms of cons, this design lacks clips for both the lid and the flaps, so you'll have to attach one or the other.
Limited space as ultralight weight.
In general, this design gets very strong reviews. It's a proven winner that most customers really love to use.
---
2. 

Kelty Redwing 50 Backpack
"You'll Love this reasonably priced hiking gear!"
Top Choice
Main Features
Ergonomic design features keep the load close to the center of gravity
Comfortable hip belt and shoulder straps
Keeps load comfortable and stable
Hydration compatible design
Both top and panel loader
If you want a truly practical rucksack that is feature-packed, for a reasonable price tag, you're bound to find this basic black and sporty design appealing! It's a utilitarian style that is perfect for day trips or overnight outings. It's roomy and comfortable to wear, so it gets high marks from real-life outdoor enthusiasts and travel buffs. Available in two attractive colors: Forest green and black.
Premium features
If you are tired of replacing your pack every now and then, this is exactly what you need. The Kelty Redwing 50 is built to your satisfaction as reflected in its quality and premium features.
Benefits of Kelty Redwing 50
The key benefits of these are its "perfect fit" suspension, as well as its aluminum stay, which is a single, "light beam" design. Also, it features a waist belt that is detachable. Another great advantage is the full-access "u zipper" on this model. The zipper style will give you the power to load from the top or from the panel, according to your preference.
Durable Shell
Other than superior stitching around pressure points, the sack is constructed with durable material. A solid structure full of compression straps ensures that your hiking gear is secure. Its fabric is rigid and abrasion-resistant.
Comfortable loading feature
The Redwing 50 is light and fun to carry due to the thick cushioning around the structure. It has an in-sewn hydration sleeve to keep you hydrated. Straps of the shoulder and waist can be adjusted to fit any body type. The torso length is also easy to alter for a perfect fit.
Spacious main compartment
As with all of the products on our list, this one gets glowing reviews overall. It's beloved by so many people, because it's spacious, designed to be so easy to load, and crafted with care, from a manufacturer with a great reputation.
Pros
Great design feature will keep you cool
Comfortable loading feature
Ultra-lightweight
Compact and durable
Cons
In terms of cons, some people don't really like the straps on this design. One person who bought this Kelty found that the straps dug into her neck, while another found them difficult to adjust.
Available only in two colors, Not waterproof.
In general, we believe this particular model belongs on your "shortlist" of possible purchases. The Kelty Redwing 50 is a premier pack that is incredibly durable and versatile in its functionality.
---
3. 

Granite Gear Blaze 60 Backpack
"Discover the great features of this pick with comfort!"
Reliable Pick
Main Features
Crossover straps for stability
Hydration compatible
External tool loops
Easy gear access
More color choice
This stylish Granite Gear 60 comes in three great colors, including a vibrant "blood orange" and it performs wonderfully.
Super-deluxe design
It's a super-deluxe design, so it isn't the cheapest lightweight design on our list. However, it offers tons of advantages to those who decide to purchase it. If you want comfort, ultra-light performance, and great fit, this may just be the new pack that you've been waiting for.
Benefits of Granite Gear Blaze
Key benefits of this Granite Gear Blaze model include Vapor Current Suspension and a weight of only two pounds and two ounces (even less when you don't use the frame!). Also, this design top-loads and has a roll-top closure which is very secure, yet so simple to access.
Breathable back panel
It's a lidless style and you may upgrade it with a LineLoc Lid, which isn't included with purchase. This has so many pros, including ventilation channels which are set inside of the cushioned back pad, and an HDPE die-cut sheet that holds a weight of up to thirty-five pounds.
Pros
More capacity
Belts interchangeable
Perfect suspension with VC technology
Cons
No doubt, this model doesn't have a ton of drawbacks. It's a fancy backpack for true hiking experts. One customer did complain that he ordered the incorrect torso size for his six-foot four-inch body. However, this complaint was really the only one we found online. It's pricier than most affordable packs, which may be a drawback for some.
Large pockets.
In general, this pack is having so many additional features and it looks fancy.
---
4. 

The North Face Banchee 35 Pack
"Learn About this Compact Lightweight Design pack!"
Best Value
Main Features
More pockets(8+ pocket system)
Superior load control
Unisex design from TNF
Exceptional stability
Ultralightweight : 3 lbs
Floating top lid
The North Face is a brand that needs a little introduction. It's a status brand for outdoor enthusiasts because its products, including its Banchee 35 Pack, really deliver in the wild, while also looking fantastic.
Quality pack
If you want a high-quality knapsack that performs like a dream and which you're proud to tote along with you on your treks, this may be the one that you've been waiting for.
Benefits of The North Face Banchee 35 Pack
In terms of advantages, this model comes in two hot colors, which are Flashlight Green and Red Clay. It also has eight handy pockets and a tough, yet lightweight aluminum frame. It's a model which may cost a bit more than some normal models.  In fact, it's beautiful to look at, as well as feature-packed, so we think that the pros radically outweigh the cons.
Sleeping bag compartment
This design has a couple of ice axe loops, as well as a compartment for a sleeping bag. These practical features make it a sensible pick.
Pros
Exclusive features
Easy to haul
More load capacity
Cons
Customers who were less pleased with this design found it a little bit expensive and a few complained about the comfort of the waist strap.
Only two colors
In general, it has all of the qualities that North Face is known for. Overall, this is a superb pick for mountaineering and other outdoor activities. 
---
5. 

Osprey Packs Tempest 40 Backpack
"Learn more about this popular hiking gear for Women!"
Reliable Pick
Main Features
More loops for trekking poles and tools
More pockets for gear organization
Torso lengths fit for women
Suitable for women
Comfortable
This Tempest 40 is just for the ladies and that makes it special. It's part of the popular Tempest series and this means that it offers the ultimate in high performance and lightweight performance. This design has a lot of great features, so it's a good investment for women who want premium comfort, support, and durability from their pack!
Benefits of Osprey Packs Tempest 40
When you choose this model, you'll access a harness, a hip belt, and the power to choose the right torso size. This was designed to fit a female body, so it will be a pleasure to wear and use. As well, it's got practical features galore, including plenty of small pockets on the exterior (nine in all!) and two water bottle holders.
Pros
Suitable feature for women
Great design
Lightweight model
Cons
In terms of drawbacks, this design isn't right for the guys. No doubt, the guys have plenty of other brands to choose from. Women love wearing this style and we're happy to recommend it here. It gets excellent reviews, so it doesn't have many cons.
However, one person did complain that the waist straps were too short.
Only suitable for women
In general, this design gets very strong reviews. It's a proven winner that most customers really love to use.
---
What Is A Lightweight Pack?
It is a form of carrying bag designed specifically for individuals who follow the philosophy of ultralight backpacking. This basically boils down to a desire to carry as little gear while hiking or traveling abroad as is safely possible. In addition to these specialties, individuals will also limit their gear by making use of alternatives that require less.
For example, ultralight backpackers will choose to make a camping fire instead of carrying a stove, choose lightweight sneakers over hiking boots, and a single cooking pot with one dish plus spoon versus a traditional mess kit.
Limit the amount of gear:
Since ultralight backpacking is designed to limit the amount of gear needed, these have been designed to carry fewer items, plus weigh less than traditional frame packs.
No doubt, these packs will consist of a light yet durable material. These durable materials are rip-stop nylon, silnylon, cuben fiber, or dyneerma. Normally, these have a less bulky frame, or may even have none at all.
These usually consist of nothing more than a sack with shoulder straps, weighing between 8 and 15 ounces. Many have called these specialized backpacks a "return to the simplicity of a rucksack."
Why Choose A Lightweight pack For Travel?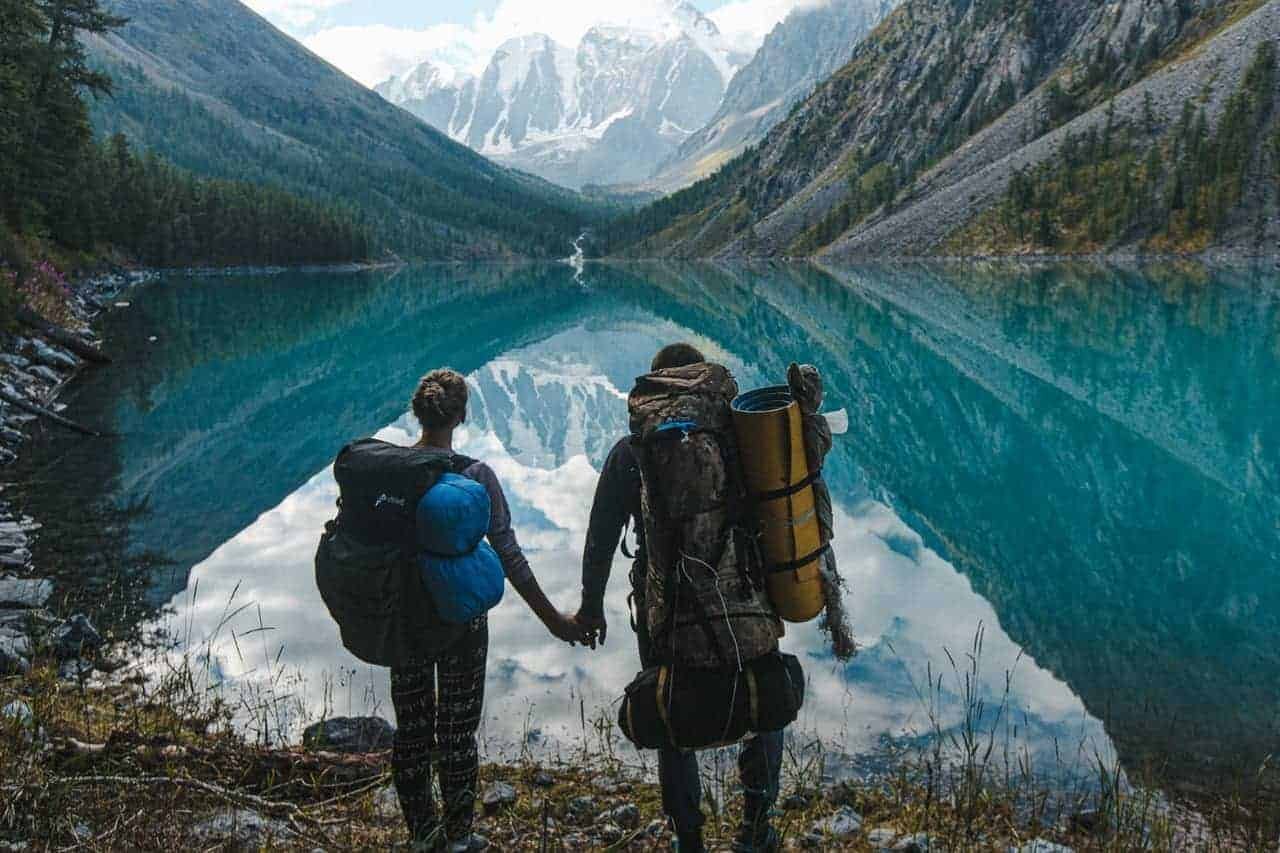 There are numerous reasons a person may want to opt for lightweight versus heavier frame construction. Here we will discuss a few of the most relevant, common reasons a hiker or traveler would decide to opt for one.
Primarily, an individual may want to choose a lightweight design because, well, they are lighter. A lighter pack, plus a lighter load of gear and essentials, means that you are carrying less on your back. This weight difference can be drastic. Let's look at this example:
Traditional Frame Constructed pack (6 lbs) + traditional amount of gear (45 lbs) + food/water (10 lbs) = 61 total pounds
VS
Lightweight Backpack (1 lb) + less gear (20 lbs) + food/water (10 lbs) = 31 total pounds
Total Reduction In Weight = 30 pounds
Why is a reduction in weight so relevant? It all amounts to the effort your muscles must put in to carry these loads, and the amount of pressure on your feet. The less weight you must carry equates to less effort on your muscles, and less pressure placed on your feet. This means you will accomplish one of two important things.
First, you may end up making camp feel less tired, and more able to simply enjoy yourself for the night. OR you may be able to hike that extra mile or two to make better timing on your trip, without killing yourself in the process. Basically: less weight means less sore muscles and more energy.
People who may choose  lightweight gear include:
People who are tired of carrying so much gear.
Those who prefer to "rough it" in a more historical sense.
Individuals who are seeking to switch up their routines to try something new.
Things To Consider (including Design Features)
Although lightweight packs and the attached ultralight backpacking philosophy are great for some people, it may not be for everyone. There are several things to consider before running out to buy one. Let's start by taking a quick look at design features.
The design features of these packs are minimal but still need a brief explanation here.
Quality of the pack
First and foremost, you want to be sure you purchase one of the highest quality, that won't rip or tear or burst halfway through your hiking trip to leave you in the middle of nowhere without any options.
Size of the pack
Second, you want to be sure your rucksack is an appropriate size to carry your gear. They do come in a variety of sizes, and though all small, a little bit of extra room can make a lot of difference.
Additional features
Finally, a few designs come with additional features. For example, side pockets to hold water containers, a strap underneath to hold well-marked trails, or an extra strap to support it while being carried. Think about whether these features are things you will want or require.
Look for customer reviews
Are you researching to find lightweight hiking gear? Check out customer reviews, ratings, descriptions, guides, and any other sources which may contain information relevant to your search prior to purchase.
Personal preference
Other things to consider include personal preferences. Then, the hike or travel opportunity you are about to embark upon. Start by asking yourself if you are willing to forgo a few comforts on your travels, or if you are willing to change your routine in order to accommodate a lightweight bag.
Duration and type of trail
Now ask yourself how long your hike is, and whether you will be traveling primarily on well-marked trails or through the backcountry. If your hike is primarily through the backcountry, or is over twenty miles long, it is not suggested you use a design unless you are an experienced, highly skilled hiker.
The Pros
-These designs weigh less
-These are easier on your back and feet
-They are the perfect choice for ultra-lightweight enthusiasts
The Cons
-You are unable to carry as much
-They are not good for substantially long hikes
Final Verdict
Lightweight backpacking is a great invention that has revolutionized hiking and traveling for many individuals, but it isn't the ideal choice for everyone. If after reading this buying guide, you are excited to embark on a new adventure under the philosophy of ultralight backpacking, it's probably a great choice for you. Hence, if you are hesitant after reading this, however, you may want to either forgo the lightweight gear and still to heavier framed constructions, or else give it a little thought prior to purchase.
There you have it! You can never go wrong with an ultralight backpack. It will not only give you an easy time in the jungle but also provide the convenience you need to enjoy your hike to the fullest.
FAQs
Read on to uncover more FAQs:
What is the best ultralight backpack?
A quick view list for you:
1. Osprey Exos 48
2. Kelty Redwing 50
3. Granite Gear Blaze 60
4. The North Face Banchee 35
5. Osprey Packs Women's Tempest 40
How is one supposed to lift a fully packed backpack?
This is a practice where many go wrong even after successfully managing to pack their backpack. One should avoid abrupt lifting of the bag. Instead, loosen the straps, and then tilt the container upwards. Stand neat in the bag and have your legs apart. Lift the bag slowly and let it rest comfortably on your back. Slip the other arm through the second strap then make the adjustments to your comfort.
How much weight should my backpack contain?
For health purposes, your backpack should not contain more than 20% of your total weight, most preferable 10%.
How will I know that my backpack is too heavy?
The easiest way to know if your backpack is too heavy is by trying to lift it. If it is impossible to rise, or it's uncomfortable while navigating with it, consider offloading some items from your backpack.
What is the difference between a backpack and a better shoulder bag?
A backpack is better and more comfortable. It also does not strain your shoulders.
To avoid any health issues occurring, especially to your shoulders, a pack is balanced, unlike a shoulder bag that puts weight to one shoulder.
What is considered a lightweight backpack?
A lightweight backpack is designed to accommodate gear in the lightest and safest way possible on a hiking trip. While a traditional backpack is meant for a base weight of over 30 pounds, these backpacks have a base weight below 20 pounds.
What is considered lightweight backpacking?
Lightweight backpacking involves carrying a pack with a basis weight of fewer than 20 pounds. This means the weight of your backpack plus that of your gear should fall below 20 pounds.
How do you cut weight for backpacking?
There are several ways to cut weight for outdoor excursions. You can trim or detach excess straps like those on the sternum, shoulder, or hip. Likewise, drink water at the source rather than carrying it. Moreover, dry your clothes, tarps, or tents before packing to get rid of their bulky dampness.
On the same note, try to avoid gear with cotton fabric as they are weighty in addition to drying slowly. Moving on, avoid duplicating your gear, and remember to keep the big three ultralight.  The big three are composed of the shelter or tent, backpack, and sleeping bag.
What should I pack for ultralight backpacking?
It depends on the duration of the hiking trip, weather, and personal preference. Only pack the essentials like food and water. Plus, the base weight of the pack should not exceed ten pounds.
What are the effects of a heavy backpack?
A heavy backpack is bound to have a detrimental effect on one's body such as straining the neck and shoulders. It can also trigger upper and lower back pain. Similarly, hikers who carry their backpacks leaning forward are prone to bad posture.
How much should a 3-day backpack weight?
A general thumb rule is to keep the backpack's weight less than 20% of the body weight. A three-day hiking trip requires enough food and water for the duration. You need camping gear, and extra clothing among other accessories as well. 12 pounds should be ideal for an average guy.
What size backpack do I need?
Your backpack size is anchored on the duration of a hiking trip. A day hike requires a backpack of between 20 to 35 liters in capacity. A multiday hike requires a bigger size.
What should my base weight be?
Base weight refers to the total weight of any gear kit. The base weight varies according to the level of backpacking. Ultralight backpacking requires a base weight of fewer than 10 pounds. Lightweight backpacking demands a base weight of less than 20 pounds while traditional backpacking needs a base weight of fewer than 30 pounds.
How heavy is an ultralight backpack?
The base weight of an ultralight backpack should be less than 10 pounds.
Are ultralight backpacks worth it?
Of course, these designs are definitely worth it. Hikers are able to cover more ground by carrying a lighter load. Such packs also improve maneuverability in addition to curbing injury. Lastly, hikers get to enjoy more as most of their energy is not spent accommodating the weight of their gear.
What is the idea behind ultra-lightweight backpacking?
The main idea behind ultra-lightweight backpacking is to make your backpack as light as possible for an effortless time in the jungle. It is rapidly becoming a favorite among avid hikers for several reasons. First, a lighter pack is easier to carry around which elevates maneuverability. Likewise, hikers can cover more ground when their loads are less bulky.
Still, heavy packs are associated with injuries. This is not the case for their ultralight counterparts.  If you are planning to follow suit, it is imperative to familiarize yourself with the basics. The base weight of an ultralight backpack is supposed to be less than 12 pounds. Aside from that, you should only pack the most essential gear and accessories in order to keep your kit light.