Winter-like any other season is a great time to step outdoors and have a blast. In case you have ever gone hiking during the cold season then you know why microspikes are so valuable. For beginners, these traction devices are worn on hiking shoes to generate grip on ice and snow terrains. Likewise, the best microspikes for hiking increase the surface area of your feet.  That will stop you from sinking or being stuck. These heaven-sent devices give you stability on uneven ground and keep you from slipping.
On another note, there is a wide variety of spikes to add to your hiking gear. You should be very specific about what you want to avoid choosing the wrong kind. This buying guide puts the best microspikes under the spotlight to help you narrow your choices. We will also highlight every nitty-gritty detail you need to know before selecting a great traction device.
Best Microspikes For Hiking For You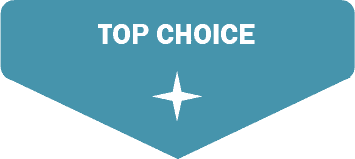 Kahtoola
MICROspikes Footwear Traction
Yaktrax
Pro Traction Cleats for Walking
Hillsound
Trail Crampon - Ice Traction Device
Kahtoola
MICROspikes Footwear Traction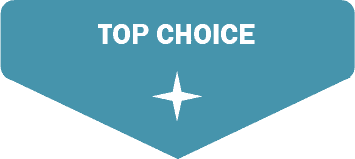 Yaktrax
Pro Traction Cleats for Walking
Hillsound
Trail Crampon - Ice Traction Device
Image Source: unsplash.com
Ice, snow, mud, and other grim conditions should never be a hindrance to your backcountry adventures if you are truly an avid outdoor lover. With the right gear, you can always pursue your passion for the outdoors even in unforgiving circumstances. Climbs and descends particularly on wet, muddy, or uneven surfaces can be challenging. This is where the microspikes come into action. This gear provides the utmost traction and stability on such surfaces.  They are a must-have for a safe injury-free hiking experience.  We are going to review seven of the top microspikes available in the market and highlight some of the key aspects that make them special.
1. Kahtoola MICROspikes Footwear Traction
"Great for winter hikes!"
Premium Pick
Main Features
Extra lightweight and easy to carry around
Sturdy stainless steel traction devices
Great for uphill and downhill walks
Stretchy with ergonomic design
"Your best walking partner!"
Every aspect of Kahtoola MICROspikes is molded to suit your needs as a hiker and provide solid traction in all conditions. They give you the confidence to walk on all terrains courtesy of these outstanding attributes:
Unbelievable Traction
The spikes make your mobility on slippery and uneven surfaces smooth.  For dependable performance in all conditions, the model features an independent moving chain and link components. The design is good for sub-zero conditions as it helps to curb snow build-up. 
Added Protection
All-round protection is a top priority in the construction of these hiking spikes. It is comprised of a toe bail made from quality TPU material. Consequently, this keeps the toe secure within the elastomer harness.
Quality Craftsmanship 
With corrosion-resistant stainless steel chains, the spikes are ready for anything. On the other hand, the model has a patented eyelet design. It makes the spikes strong and light besides limiting tearing around connecting points. You will also love the elastomer harness that is stretchy and ergonomically shaped to fit securely.
Convenient and Durable Design 
The microspikes grant you all the convenience you need for stress-free hiking. This is thanks to its incredible design featuring a raised heel tab. It makes it easy to slip them onto your shoes or take them off. As for durability, the model is equipped with heat-treated stainless steel spikes that are also resistant to rust and corrosion.
$60 might seem pricey but is a small price to pay for invincibility on snowy, rocky, or muddy slopes
PROS
Quality long-lasting material
Stable and comfortable
Corrosion-resistant
Easy on and off
CONS
The thin elastic strap does not hold for long
A little pricey
---
2. Yaktrax Pro Traction Cleats for Walking
"Ideal for hiking in snow and icy trails!"
Top Choice
Main Features
Best traction on packed snow and ice
Great price and quality balance
Fits great around the shoe
Easy to take on and off
"A game-changer for winter hiking!"
Yaktrax Pro Traction Cleats are the best thing ever to have happened to the hiking world. They are a winter necessity and crucial for unstable icy trails. Here is why:
Terrific All-Terrain Traction
The traction cleats boast of shaped-edge coil construction, which yields unrivaled support and exceptional stability on snowy or icy surfaces. This design also promotes natural mobility by biting into dry surfaces for added traction. It features multiple steel coils expertly positioned in a 360 degrees arrangement for all-round grip.
Light Spike-Free Construction
For smooth mobility, the cleats do not have spikes like most traction devices. Instead, they encompass high-strength steel coils that are rust and abrasion-resistant.
Durable and Secure Fit
These traction cleats can withstand any amount of torture thanks to their fortified structure. Heavy-duty natural rubber that is flexible enough to adapt to the shape of your hiking shoes secures the cleats. Additionally, an integrated over-foot performance strap ensures a perfect fit.
A pocket-friendly option for epic traction on snow and ice trails
PROS
Extremely surefooted
Stable and protective
Pocket-friendly price
Light and compact
CONS
The Velcro strap does not last
Only available in four sizes
---
3. Hillsound Trail Crampon Steel Spikes
"Great for winter hikes!"
Best Value
Main Features
Buckle binding system for convenience on and off
Aggressive traction for secure footing
Highly adjustable to fit all shoe sizes
Durable carbon steel material
"A must-have for winter outdoor activities!"
Whether you plan to go hiking around a frozen lake or explore muddy trails, Hillsound Trail Crampon is capable of handling any terrain. The crampon employs a rich feature set to deliver outstanding grip and traction in diverse conditions.
Reliable Multi-Directional Grip
With 11 carbon steel spikes on the pair, you can expect to hike worry-free on all terrains. Long points give the model an edge over other traction devices digging dip into the ground for elevated grip. Additionally, these crampons mitigate muscle fatigue.
Stability Boosting Ergonomic Plate System
The crampons utilize the ergonomic plate system that distributes body weight along the foot's length for unrivaled stability.
Rich Performance Enhancing Extras
First on the list of extras is the premium elastomer harness. The crampons utilize a strategically placed Velcro strap to achieve a secure fit. Durability is a non-issue as the model comes with double-link side chains reinforced around weak points to curb breakage. Lastly, you can carry it around effortlessly as it has a carry bag.
With uncommon traction and sturdy hardware, the Hillsound Trail Crampon is undoubtedly the next generation of winter traction footwear.
PROS
Ultra-light and packable
Carry bag included
Sturdy hardware
Easy to use
CONS
Rigid and uncomfortable on hard surfaces
A little bulky
---
4. ICE Trekkers Diamond Grip Traction Cleats
"Works well in colder climates!"
Reliable Pick
Main Features
Effortless to put on and off
Easy to clean and maintain
Multidirectional stability
Secure grip and traction
"Microspikes that match traction to unforgiving conditions!"
One might mistake these traction grippers for an ornate necklace when they are hardened steel cleats. Ice trekker's diamond cleats provide all the grip and stability you need to walk over any mud or slush. Here is why these traction cleats are a fan favorite:
Innovative Diamond Bead Design
The ingenious design allows for multi-directional traction that keeps you upright at all times. Similarly, the cleats incorporate biting edges for better grip. What is most astounding, the design is self-clearing. It prevents the buildup of ice and snow onto the accessory.
Adventure-Ready Hardware
The steel cleats are strung onto a steel cable, which then attaches to a sturdy anti-freeze rubber sling. Similarly, the sling design will wrap onto your hiking shoes and remain secure all the time. Plus, its step in construction allows put it on and take it off without breaking a sweat.
With five-star traction and unmatched all-terrain performance, you get what you pay for.
PROS
Light and comfortable
Stretchy for a snug fit
Easy to put on
Fit snugly
CONS
Lacks straps to secure the device on the shoe
Steel cable is prone to rust
---
5. STABILicers Walk Traction Cleat
"Everyday traction cleats for boots!"
Reliable Pick
Main Features
Flexible perimeter rubber adapts to different shoe sizes
Stable and appealing to wear
Reliable all direction traction
Wholesome foot protection
"Traction cleats that inspire confidence in every step!"
For backcountry enthusiasts, the STABILicers provide ultra-light high-performance cleats with a secure grip and stability everywhere.
Multi-Directional Traction
Steel cleats are positioned horizontally and vertically to yield 360-degree traction. Apart from that, the equipment has aggressive treads on the heel and forefoot for elevated grip. This way you will be fully safe stepping onto wet pavements, snow, ice, and other uneven surfaces.
Full Foot Protection
The device offers full-sole coverage distributing your weight evenly around the shoe for added stability and protection. Also, the unique design promotes a natural upright stride. Other than that, the cleats are held onto a flexible rubber structure that conforms to the shape of your boot for smooth mobility.
Well Made for Durability
STABILicers incorporate premium materials to withstand tough conditions. The cleats are made of steel to eliminate breakage and firmly grip onto the ice with minimal effort. On top of that, the design comes with pull plugs on the side to help you mount the cleats onto your boots. Still, the device packs away small owing to a light and compact structure.
With impeccable traction at a pocket-friendly price, the cleats are a great remedy to your winter walking troubles.
PROS
Stable and appealing to wear
Compact and packs small
Awesome build quality
Reasonable pricing
Mounts easily
CONS
They lack a security strap to hold in sticky snow
Cleats are short and shallow
---
6. Unigear Traction Cleats
"Good for all-surface traction!"
Reliable Pick
Main Features
Tear and abrasion-resistant rubber band
Flexible rubber tensioning system
Easy to put on and take off
Sturdy chains and links
"The epitome of all traction devices!"
Unigear gives you the ultimate boost in stability, comfort, and protection with their state-of-the-art traction spikes.
Reliable Anti-Slip Grip
For better traction on ice, the device is equipped with an ergonomic plate system featuring 18 stainless steel spikes and chains. Heavy-duty spikes bite into any surface mitigating muscular fatigue and generating adequate support. Alongside that, the spikes are rust-resistant for longevity.
Robust Chains and Links
They make direct contact with the surface and hence must be strong. Fortunately, this equipment is fitted with reinforced stainless steel chains and links.  They can endure all sorts of torture and remain intact for long.
Outdoor Oriented Crampons
Each crampon has 6 spikes on the heel and 12 spikes on the forefront. This improves your stability and balance. Aside from that, the arrangement prevents the build-up of snow.
Firm TPE Band and
The band incorporates double-reinforced rubber eyelets that make it firm and stretchy even in sub-zero conditions. This ensures an easy time wearing them on your hiking shoes. It is also light and tear-resistant for added life.
Secure Over-Foot Straps
You can slip into the cleats and strap them onto your shoes in no time thanks to the cleverly crafted over-foot straps. The straps are highly adjustable for a snug fit too.
The accessory that stays put once strapped in place and delivers unsurpassed traction at a decent price.
PROS
Secure over-foot straps
Superior performance
Heavy-duty crampons
Include a carry bag
CONS
---
7. Uelfbaby Crampons Traction Cleats
"The all-terrain traction device!"
Reliable Pick
Main Features
The durable over-foot strap provides a snug fit
Reinforced and long-lasting double chains
Made from durable anti-abrasion material
Compact design for easy storage
"The traction equipment you can count on!"
The Uelfbaby spikes will come through for you in any situation. They utilize their revolutionary design and out-of-the-box features to yield an uncommon grip on punishing terrains.
Top Class Material Quality
Every hiker deserves a well-made traction device. This equipment will surely exceed your expectation due to its durable construction. It is comprised of cold-resistant TPE rubber that is thick, tough, and highly elastic. It is the kind that will not snap or break any time soon. To add to that, the rubber stretches easily to fit any shoe size. For a snug fit, the rubber tensioning system has a secure strap.
Sturdy Spike-and-Chain System
These professionally made crampons possess all the characteristics of a heavy-duty performer. You will appreciate the firm connection within the steel spike-and-chain system. It is responsible for the unmatched traction the crampons generate. The system comes alongside an ergonomic plate system that amplifies stability.
Quality Craftsmanship 
With corrosion-resistant stainless steel chains, the spikes are ready for anything. On the other hand, the model has a patented eyelet design. It makes the spikes strong and light besides limiting tearing around connecting points. You will also love the elastomer harness that is stretchy and ergonomically shaped to fit securely.
Durable Rigid Spikes
The equipment boasts 19 stainless steel spikes. They can take on any terrain gripping extensively without breaking or bending. Together with that is a series of interconnected steel chains, which mitigate side-to-side movement for a safe stride.
Uelfbaby Upgraded 19 Spikes Crampons work just like their high-end counterparts and are without doubt good for the price.
PROS
Lightweight and portable
Reasonable price point
Easy to put on and off
Excellent traction
CONS
Limited functionality on concrete and hard surfaces
The over-the-foot strap is not durable
---
Microspikes are a valuable addition to your hiking gear if you are serious about having a relaxing and magical time in the jungle.  Nonetheless, every piece of equipment we have reviewed is unique concerning features, traction provided, and the ideal conditions of use. Therefore, always remain keen to buy a traction device tailored to your needs. 
Pros and Cons of Winter Hiking
Winter hiking is a superb way to make the most out of what the cold snowy months have to offer. As much as it might be fun, it is not free of challenges. As for the positive end, hiking during winter grants you a quiet and more tranquil trail. Very few people have the guts to venture into the jungle in freezing conditions.
Other than that, this season offers hikers spectacular views. This includes snowy landscapes, cute frozen lakes, and bizarre ice formations among other stunning sceneries. Moving on, winter comes with different mind-blowing animal species you might never see during other seasons. Another benefit of winter hiking is the absence of bugs. You neither have to worry about the biting nor the buzzing of annoying flies or mosquitoes.
On the flip side, the season is extremely cold. To enjoy your winter hike, you must have proper clothing and the right pair of boots. All these are bulky considering that you might only need a shirt and a pair of shorts for summer. More hiking gear transforms into a heavier backpack.
Apart from that, there is the issue of short daylight. Therefore, you need an extra source of light before going out. Onward, the snow situation will wear you down physically. Low temperatures, multiple cloth layers, and a weighty backpack will harm your hiking speed. All the same, you stand a better chance to hike hassle-free with adequate preparation alongside the right gear.
Types of Traction Devices Used for Winter Hiking
Winter hiking bears many challenges one of the biggest being poor traction. To beat the odds, you need the appropriate traction tool. Here are four traction devices you can count on during a winter hike:
I. Microspikes
If you need a traction device that can sustain you on icy or snowy slopes, microspikes would be a great choice. They are composed of spikes held on a chain all fitted onto rubber that hugs onto hiking boots. Not only are they light but also flexible thanks to the chains. Similarly, they improve stability besides improving traction.
II. Snowshoes
As the name suggests, snowshoes provide sufficient traction for areas with deep snow. They stand out for their large surface area.  They distribute a hiker's weight minimizing pressure on the snow thus preventing him or her from sinking too deep. This is vital in conserving energy and curbing injury.
III. Crampons
Image Source: pixabay.com
They are metal traction components composed of straps, spikes, and a plate. You have to connect crampons to hiking shoes or boots. Impeccable traction on steep and icy terrains makes them an ideal choice for mountain climbing.
IV. Yaktrax Traction Chains
This device features stainless steel coils, which bridge the trail to your boots. The series of interconnected steel coils increase the surface area to enhance stability. Secured by rubber heel tubs, you can put them on and off your hiking boots without breaking a sweat. Traction chains are your best bet in wintery conditions. 
Importance of the Microspikes:
Microspikes are a must-have for anyone planning to go on a winter hike. They are very useful on frozen surfaces as they elevate traction. You just have to attach them to the bottom of your boot or shoe.
To add to that, they are fitted with steel teeth that bite into packed snow and ice to keep you stable on slippery surfaces. Apart from boosting traction, microspikes increase surface area. Walking through deep snow is a daunting exercise. You have to lift your feet higher with every step to clear the surface.
However, these devices increase the surface area of your foot hence distributing your weight and preventing sinking.
How do You Choose the Microspikes?
Here is an exclusive guide on the factors to keep in mind when selecting the best pair of traction devices for hiking:
Focus on the prevailing conditions
Ice and snow create different terrains. Small spikes might be impressive in snowy conditions but a nightmare on ice. Icy conditions require bigger spikes with the power to penetrate and grip seamlessly. At this point, you might have to find a hybrid if you need a traction tool that can handle all terrains.
Determine how fast you intend to go
One of the drawbacks of winter hiking is a reduced pace. This gets worse when you put on the bulky gear. The best way out of such a stalemate is to choose lightweight traction devices.
Know the frequency of use
If you are an ardent hiker, you might want to buy high-end and durable products. Remember, even knock-offs are still costly if you have to replace them after several hikes. Ideally, you need a solid, well-crafted microspike to not only deliver the desired performance but also serve you for a long while.
Mind the primary use
Winter hiking is a wide term. There are tons of activities and many terrains to explore. That is why you need to know what you need the gripping tool for and so on. Extreme activities like mountain climbing will require aggressive traction and extreme spikes. Trekking and less demanding activities will only need regular spikes.
Look at the price vs effectiveness
Price is a major driving force when it comes to choosing anything. In most cases, higher price points for a premium product. However, that is not always the case. Regardless of how pricy a traction device may be, keep your eyes on the features. Also, look into what other customers have to say about the same for feedback and reviews.
Things to Consider While Choosing Microspikes for Winter Hiking
Microspikes are supposed to improve your grip on snowy or icy terrains yet still allow you to walk safely and comfortably. Below are aspects you need to consider when choosing these traction devices:
1. Adaptability
A great traction tool must be able to perform on different terrains and changing conditions. You need a device that is adjustable or adaptable enough to conform to different areas.
2. Grippy Traction
Grippy traction should be the greatest selling point of microspikes. You need a pair with uncommon grip to prevent sliding on slick snow or ice. A regular walk on ice only needs devices with minimal traction. On the other hand, technical climbs or walks on trick frozen surfaces demand aggressive spikes. 
3. Good fit
Good fit and optimal traction go hand in hand. The better the traction device wraps around your hiking shoes the more grip and traction it will provide. Then again, if it wraps tightly, it will result in discomfort or even damage your shoes. In a like fashion, a loose-fitting pair will not make you surefooted. Therefore, get the right fit for a sure, stable, and comfortable step.
4. Durability
If you are to use traction devices often, you should choose a long-lasting model. Durability relies on the quality of construction and material. You might have to dig deeper into your pocket for a micro spike that will sustain you through several winters. Significantly, match the stiffness of the traction tool to the flex of your boots or hiking shoes. They need to be in harmony for effectiveness.
5. Convenience
The ultimate traction tool should give you an easy time on and off. You need a pair that you can simply slide onto your boot and hit the road without a fuss.
6. Points
Points are available in different positions, sizes, and numbers. Nevertheless, they should be in a strategic position under the sole to yield multidirectional traction. On top of that, appropriate alignment of the points is necessary for better support. As for the positioning, horizontally placed points are ideal for regular walking while vertically placed points are suitable for technical climbs.
7. Material
The durability and effectiveness of the traction tool rely on the material from which it is made. Aluminum and steel are the most preferred materials for making microspikes. These two are light, sturdy, and long-lasting.
8. Frame Construction
Microspike frames can be rigid, semi-rigid, or fully flexible. All the designs have their specialty.  The fully flexible frame construction gives you the freedom to walk unhindered. It allows you to climb or descent with ease too. Moreover, flexibility allows more movement, which keeps snow from building up under your shoes. A semi-rigid frame is slightly adjustable and versatile while a rigid frame is all about precision. The latter two are perfect for technical climbs owing to added maneuverability and support.
What are the best MICROspikes?
A slippery trail should not be an excuse for you to shelve your hiking ambitions. Grab one of the microspikes below from a nearby shop or online and have fun at any time of the year:
1. Kahtoola MICROspikes Footwear Traction (Premium Pick)
2. Yaktrax Pro Traction Cleats For Walking (Top Choice)
3. Hillsound Trail Crampon Carbon Steel Spikes ( Best Value)
4. ICE Trekkers Diamond Grip Traction Cleats (Reliable Pick)
5. STABILicers Walk Traction Cleat for Walking (Reliable Pick)
6. Inigear Traction Cleats Ice Snow Grips (Reliable Pick)
7. Uelfbaby Crampons Ice Snow Grips Traction System (Reliable Pick)
Final Verdict
Your winter collection deserves a pair of these traction tools. To avoid a sprained ankle or worse, add microspikes to your arsenal. The expertly made devices ensure pleasant movement and keep injuries at bay. With a proper pair of these spikes, traction and stability will be the least of your worry.  We all have different needs, which explains the diversity of the products reviewed on our list. Take your time to study them keenly and figure out whatever works for you.
Remember, the best pair should be of top functionality and compatible with your boot. Additionally, it ought to fit snugly and essentially make your life easy.