Hiking is all about experiencing a thrilling adventure rather than facing a life-threatening ordeal. As much as hiking boots may seem protective enough, they are not effective against deadly snakebites. Consequently, outdoor enthusiasts need a reliable pair of best snake gaiters for hiking to stay safe. Snake gaiters provide an extra layer of protection from venom, injury, or tissue damage that might result from snakebites.
Therefore, let us take a closer look at top rated snake gaiters alongside other important details on the same.
Best Gaiters Quick View List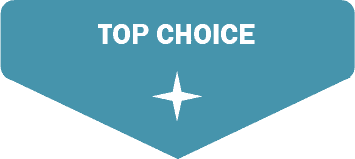 TurtleSkin
SnakeArmor Snake Gaiters
Razer Gaiters
Snake Gaiters with Storage Bag
Crack Shot
Men's Snake Bite Proof Guardz Gaiters
TurtleSkin
SnakeArmor Snake Gaiters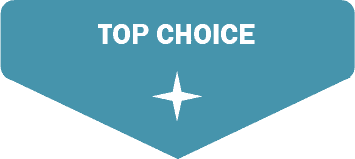 Razer Gaiters
Snake Gaiters with Storage Bag
Crack Shot
Men's Snake Bite Proof Guardz Gaiters
1. TurtleSkin SnakeArmor Snake Gaiters

​
​

Perfect for hikers planning to venture into snake-infested spots.
"An excellent complement to snake-proof footwear!"
Every outdoor enthusiast deserves to hike worry-free in spite of the danger incurring injuries, snakebites and so on. Fortunately, the Turtle Skin Snake Armor Gaiters are here to offer hikers the peace of mind needed while enjoying the outdoors.
Trustworthy snakebite shield
The model is literally indestructible to not only snakebites but also mud, thorns, and water. This is thanks to its resilient construction coupled with sturdy synthetic fibers. As if that is not enough, the gaiters shield the whole length of the leg from the foot all the way to the knee.
Appealing to wear
Flexibility is one attribute that hikers treasure about this model. Furthermore, it is very light hence great when it comes to mobility. Even more astounding are the thickly padded fabrics that offer high-end coziness. Additionally, it features a reversible setup defined by Khaki and Camo on either side.
Customizable fit
These gaiters fit well owing to the zipper's adjustability in the calf region. Unlike other models that anchor on hiking boots, Turtle Skin gaiters are strapped tightly around the calf. A zipper that locks it into place secures each pair.
Cons
May heats up in hot weather
Plastic zippers are not durable
They are ideal for anyone willing to spend a little more on high performance and long-lasting security.
---
2. Razer Gaiters Snake Gaiters with Storage Bag
​

Reliable anti-snakebite gaiters suitable for use anywhere at any time.
"A worthwhile hiking companion!"
The model delivers tremendous all-season shielding against any dangerous outdoor elements courtesy of the features highlighted here:
Premium design
Contrary to what other gaiters have to offer, the Razer Gaiters will suit your needs perfectly. They have a unique design to conform to the shape of the leg and compliment hiking shoes or pants seamlessly. Still, their gorgeous nylon material is not only durable but also mild. There is more as the model offers a customizable fit. This is owing to its adjustable straps on the backside and at the top. To top it off, it includes a storage bag that makes transportation effortless.
Outdoor oriented
These gaiters will handle anything that might result in tissue damage. You do not have to worry about deadly snakebites as it incorporates high strength polyester and fibers. Likewise, it is puncture resistant not to mention its firm stitching. The stitching ensures full protection from debris, snow, or water.
Easy to use
Razer Gaiters are super light. As a result, they will give you an easy time moving around. In addition to that, the model is easy to put on thanks to rapid launch buckles. Moreover, it boasts of a reversible camo or khaki diagram. The diagram makes it possible to put them on each of the sides.
Cons
Makes it hard to reach the knees
Lacks a strap under the foot
A fairly priced premium option for wholesome snakebite protection.
---
3. Crackshot Men's Snake Bite Proof Guardz Gaiters
Recommended for any outdoor enthusiast seeking unequaled snakebite security.
"Hiking gaiters that you can count on!"
Why risk snakebites when you can secure your safety with the reliable Crackshot Men's Snake Bite Proof Guardz Gaiters? Some of the aspects that make it exceptional include:
Superior Protection
The unforgiving outdoors demands unparallel protection. Luckily, this brilliant model will keep you safe from all hazards. To begin with, it incorporates a touch puncture-proof plastic material. It ensures top-class protection from thorns, rattlesnakes among others. Still, snow and water should be the least of your worry as it comes with water repellent coating. The same goes for wind.
Quality construction
This model does not fall short of your expectations as it includes high standard plastic. On top of that, its buckles feature durable polyester and snake-proof material.
Comfortable
The gaiters are very light. Therefore, you can move around without breaking a sweat. In like manner, it's simple quick-release buckles are highly adjustable for a customized fit. They are fitted with zip closures to make wearing a piece of the pie. Similarly, the model incorporates a unique design that delivers unmatched air circulation.
Cons
Stiff material causes discomfort
Unreliable stitching at the seams
A solid choice that might be a little stiff with regard to mobility but pretty heavy on protection.
---
4. Outdoor Research Men's Crocodile Gaiters
Great for any outdoor activity although they lack snakebite protection.
"Your go-to hiking gaiters!"
Outdoor Research Men's Crocodile Gaiters are a five-star model constructed with hikers' expectations in mind.
Extra Tough
These gaiters are not the kind to let you down. Constructed out of heavy-duty nylon and as tough as nail they can withstand anything. Neither the toughest thorns nor the tiniest debris can penetrate their abrasion-resistant fabrics. Finally, they come with thick protective panels, which keep sharp or poisonous elements from puncturing.
Well adapted for the outdoors
Right from the beginning, you will notice that these gaiters are outdoor-oriented. They have indestructible fabrics alongside unbreakable stitching for added durability. In a similar fashion, these gaiters are windproof and water-resistant for heightened insulation. The gaiters fit tightly around hiking shoes to keep off snow, water, or dirt.
Solid construction
Outdoor Research Men's Crocodile Gaiters do not disappoint when it comes to the standard of construction. Surely, the model lasts long from premium fabrics to top of the range buckles. Moving on, hooks feature reinforcement through double stitching for a heightened lifespan. Additionally, a large circumference provides adequate room for heavy pants and boots. For better positioning, they have a sturdy buckle fitted on instep straps.
Cons
A little bulky
Get hot during warm weather
Delivers highly effective cozy protection for hikers willing to spend more for the best.
---
5. Kenetrek Hunting Gaiter
"Gaiters that do not disappoint!"
Kenetrek Hunting gaiters are a darling among outdoor lovers for several reasons. Top of the list is a rich feature set that transforms into top-notch security and protection from injury:
Convenience-oriented features
Of course, this gaiters fit effortlessly due to their front opening. They come with cam lock buckles and sturdy web straps that lock them into place. In the same way, they have bottom Hypalon rubbers straps, which hold the gaiters onto hiking boots. Best of all, the gaiters have an indestructible exterior for exceptional protection.
Awesome protection
With the Kenetrek hunting gaiter, you do not have to worry about water getting into your footwear. It comes with a storm blocker membrane that is highly breathable. The membrane functions to block water from penetrating hiking boots. Other than that, the model features secure snap and loop closures. Still, it is equipped with a full-length hook to keep your legs injury-free.
Quality construction
One of the aspects that contribute to a reliable structure is the high standard nylon material. Likewise, the gaiters' stitching is strong to deliver a long period of service.
Cons
Too large at the top
Metal strap buckles are not durable
It is a reasonably priced model that yields amazing convenience as well as top-class all-season performance.
---
What is the importance of best gaiters for hiking?
The best gaiters for hiking safeguard hiking boots from water logging linked to snow and water. Besides, it keeps out debris that could otherwise trigger discomfort. Debris in this scenario is things like stones and pebbles.
Mud is a major challenge when exploring the countryside, especially in cold weather. It affects insulation and coziness when it gets into a boot's surface. Nevertheless, gaiters keep mud off vulnerable spots on the surface of hiking footwear.
That aside, gaiters curb abrasions and prevent scratches that might harm one's legs or destroy hiking pants. Likewise, hikers need gaiters is to avoid snakebites, leeches, and ticks.
How do you choose the best gaiter for snake protection?
Here is everything you need to know about choosing the best gaiter for snake protection:
Quick View:
a. Check out the construction
b. Look at reviews to confirm the effectiveness
c. Go for lightweight models
d. Concentrate on the quality of material
e. Consider the coverage
f. Opt for better strength
g. Price points
h. Bonus features
a. Check out the construction
Normally, gaiters come in different designs. Yet, you will agree that not every design is effective against snakebites. You need a model that will wrap around your calf tightly and fit snugly. Plus, it should have sturdy zippers or buckles to lock it in place firmly. Height is another essential aspect. Gaiters that stretch to the knee are better.
b. Look at reviews to confirm the effectiveness
Manufacturers boast about their gaiters being snake proof. Some even go as far as claiming that their models have undergone thorough testing against real vipers. However, the only way to be sure about that is to read customer reviews. If not, only buy from trusted brands.
c. Go for lightweight models
Mobility is a crucial factor when hiking. Bulky gaiters will wear you down, slow the hiking process, or make it cumbersome. Choose gaiters that are light to move around easily.
d. Concentrate on the quality of material
Ideal snake-proof gaiters incorporate hard-to-cut fabrics such as leather, nylon, and thick plastic. On top of that, tight knitting and interwoven fibers create premium materials.
e. Consider the coverage
The extent to which a gaiter covers your leg determines your safety. A good gaiter must cover the calf and entire foot.
f. Opt for better strength
Select gaiters with better strength in order to avoid unnecessary trips to the hospital. As a matter of fact, the best gaiters are supposed to be stable. Furthermore, the best gaiters require enough layers of protection.
g. All-season performance
It is wise to choose a pair of gaiters that are suitable for all seasons. This is because gaiters meant for the cold season tend to have extra insulation, which is uncomfortable during the warm weather. Similarly, you need gaiters with water-resistant coating or wind resistance to enjoy hiking in wet conditions.
Things to consider while choosing gaiters for hiking
It is wrong to choose gaiters blindly. Let us discuss some attributes that you need to consider:
Quick View:
I. Effectiveness
II. Fit
III. Layers of protection
IV. Comfort
I. Effectiveness
The best way to find out about the effectiveness of your preferred gaiter is to confirm form previous buyers. Check out product reviews too. Nonetheless, it is wise to go for trusted brands. Be sure. Do not wait for a rattlesnake to strike.
II. Fit
Most folks associate fit with coziness, not entirely in this case. Gaiters that fit snugly are better at keeping you safe from snakes. Actually, open spaces expose you to deadly fangs. Opt for adjustable models to get a customized fit. Gaiters with secure straps and a contoured design are perfect in this case.
III. Layers of protection
Multiple layers mean better protection. With that, it is vital to take a keen look at the design or structure of the gaiters. On the same note, it is crucial to be aware of the type of fabric or material. Primarily, the outer layer is supposed to be thicker and tougher.
IV.Comfort
As much as you need sufficient protection from the poisonous creatures, comfort is important. The last thing you need is sweaty legs or a cumbersome pair of gaiters. Essentially, your gaiters must have proper insulation and thick padding.
Snakes in the wilderness
First and foremost, it is crucial to understand that snakes are most active in hot weather conditions or the hottest time of the day. Venomous species include coral snakes, rattlesnakes, water moccasins, and copperheads. The list may vary depending on your location.
To add on that, snakes like to hide in piles of litter, tall grasses, rocky crevices, and debris. By the same token, they love to rest in tree canopies, creeks, stream edges or stretch out on rocks. Whenever they feel threatened, snakes hiss, rattle, or huff.
Always, it is advisable to back away or give them space even when non-venomous. Remember to wear protective gear like boots, gaiters, and long pants when hiking in a snake-infested area. If bitten by snake, remain calm to keep your heart rate down and try to identify the snake species. Next, seek medical help as soon as possible.
Final Verdict
Never put your well-being in line by venturing into the jungle minus effective snakebite protection. A quality pair of snake gaiters will keep you from falling into harm's way.
FAQs
We have answers to several FAQs relating to the best gaiters for hiking. Check out below:
What best snake gaiters for hiking?
TurtleSkin® SnakeArmor Gaiters (Premium Pick)

Razer Gaiters with Storage Bag (Top Choice)

Crackshot Men's Snake Bite Proof Guardz Gaiters (Best Value)

Outdoor Research Men's Crocodile Gaiters(Reliable Pick)

Kenetrek Hunting Gaiter(Reliable Pick)
​What are gaiters for hiking?
Hiking gaiters are crucial hiking gear designed to provide protection to the lower legs and ankles from snakes, ticks, mud, and snow. Apart from that, they offer extra insulation in cold weather. In addition, gaiters keep dirt and water from penetrating hiking boots.
Do snake gaiters work?
No doubt, this gaiters do work. However, hikers should wear them correctly in order to prevent snakebites. It is also vital for one to put on gaiters that are specifically snake proof. Ideal snake gaiters undergo thorough testing for effectiveness against deadly bites.
Can snake bite through jeans?
Jeans can withstand deadly snakebites. This is because jeans are constructed out of denim. Denim is a heavy fabric that gives fangs a hard time. Besides, hikers should avoid tight-fitting jeans and instead go for buggy one. Buggy jeans provide a one to two inches barrier from the skin.
What should you wear to prevent snakebites?
Your first line of defense against snakebites is a good pair of hiking boots. It is highly risky to step into the jungle with a pair of sandals or even barefoot. Apart from hiking boots, you need long pants. It is better if pants are not close to your skin. Tight-fitting pants will make one more susceptible to snakebites. Most importantly, bring in an extra layer of protection. In this case, utilize gaiters. They ought to be tall enough for effectiveness. Still, gaiters are a perfect remedy for snakebites in areas where hikers cannot see clearly.
How can I protect my legs from snakes?
First, you need to dress appropriately. You must put on a good pair of hiking boots as well as a long pair of pants. On top of that, you should have a pair of gaiters. Aside from that, stay away from huge piles of leaves of tall grass. Similarly, shun from climbing piles of wood or rocks that could be harboring snakes. Significantly, understand that snakes are most active during warm weather and at night.
Do I need gaiters for hiking?
Indeed, you need gaiters while hiking particularly in snake-infested areas. Other than offering snake protection, gaiters keep dirt and moisture from getting into your hiking boots. Likewise, they curb injury that you can sustain while climbing rocks and so on. Insulation is another key reason why gaiters are necessary hiking gear. That is not all; they divert rainwater, which might run into your hiking shoes.
7. How do you use gaiters hiking?
First, ensure the gaiter's openings are on the front when you step into them. In so doing, the gaiter's fabric must wrap at the back of your legs. While putting them on, have instep strap buckles positioned to your foot's outside. This will prevent you from kicking off the gaiters accidentally while walking. Next, adjust instep straps for gaiters with internal instep straps. Thereafter, hook laces accordingly. Moving on, lock up loop and hook closures. Top closures follow up. Make sure top closures fit snugly to avoid any discomfort. Lastly, secure other closures at the bottom or top prior to hitting the road.
Are Gaiters necessary for Kilimanjaro?
You must have gaiters for a stress-free experience at the Kilimanjaro. The main purpose of gaiters while climbing a summit is to curb injury. Nonetheless, you need to keep your feet dry and insulated, as mountain conditions are extreme. In addition, gaiters block debris and moisture from vulnerable tops of your hiking footwear.
What do you look for in gaiters?
Size is a crucial factor when choosing gaiters. Ideally, you need gaiters that seal well around hiking boots. They ought to fit snugly around your calves or legs. Another consideration for the best gaiters is effectiveness. For sure, you need trustworthy gaiters. Wind resistance and weight are essential factors too. Alongside that, check out protection layers as well as breathability.
What are hiking gaiters used for?
Gaiters provide protection in the course of hiking. They ensure ankles and legs are free from injury arising from thorns or branches in the jungle. Additionally, they curb snakebites. Going on, gaiters keep off dirt, mud, snow, and water from the top of hiking boots. Lastly, gaiters offer added insulation.
Do gaiters keep your feet dry?
Wet conditions and sloppy terrains expose the feet to moisture in the absence of protection. This could culminate in extreme discomfort. Yet gaiters seal around legs and cover boots or shoes hence locking out any snow or moisture.
Why do soldiers wear gaiters?
Just like hikers, soldiers need adequate protection against mud, snow and thorns or branches. Normally, gaiters strap around one's legs thus providing cover against such harmful agents. Also, they block any elements that might settle on the top of their footwear. Snakebites and ticks are another explanation for gaiters among soldiers.
Do gaiters prevent ticks?
Gaiters prevent ticks. This is possible owing to the fact that most gaiters come with permethrin. Permethrin is a known tick repellent. Other than that, ticks flourish in wet conditions. Gaiters seal off any moisture thus keeping the inner boot warm and dry.