Huh! It is vacation time and as obvious vacation is all about hiking and camping. You, therefore, need to arm yourself with the best camping hammock.
What Is the Best Camping Hammock?
By definition, the hammock is a piece of material made of fabric, netting, or rope and it is suspended between two firm points. It is also a versatile and a great alternative to traditional tent camping.
Unlike the backpacking camping tents, these are lightweight, easy to pack, and cozier for sleeping. One of the coolest features of a hammock is that it saves you from the natural hazards of sleeping on the ground.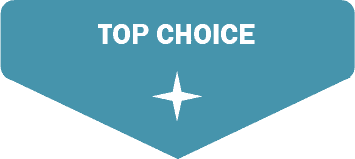 Hennessy Hammock
Expedition Series
Eagles Nest Outfitters
Double Nest Camping Hammock
Wise Owl Outfitters
Camping Hammock
Hennessy Hammock
Expedition Series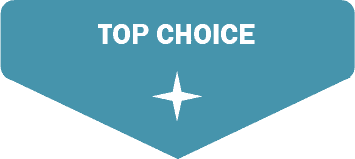 Eagles Nest Outfitters
Double Nest Camping Hammock
Wise Owl Outfitters
Camping Hammock
Best Hammock for Sleeping: Bestseller List
1. Hennessy Hammock – Expedition Series
"Great for car camping and backpacking!"
Premium Pick
Main Features
Resilient construction and durable
With webbing straps as a compliment
EXPEDITION CLASSIC innovative design
Material: 70D HD Nylon for bottom
Suitable for 183 cm/ 114 kg(6 feet / 250 pounds)
"An excellent complement to any camping trip."
Are you done with substandard hiking equipment that let you down at your hour of need? Well, here is a quality design built to live up to your expectations.  The model provides top-class performance courtesy of the attributes below:
Innovative details
It comes with several convenience boosting features including two glove hooks, webbing straps, and carabiner loops. On top of that, there is a triangular mesh gear pocket for extra storage space.
Resilient Construction
Quality construction ensures exceptional performance and durability. This model lasts long. Plus, it features a 70d high-density nylon on the bottom part too. Likewise, its structure has a 30D mosquito net as well as a 70d polyester ripstop rain tarp. 
Asymmetrical design
Its comfort will definitely put your bed to shame. It draws its coziness from the unique asymmetrical shape, which supports the knees and back.
Outdoor oriented
Apart from premium fabric, this includes a double-layer bottom, mosquito protection, and rain cover. In addition, it comes with an ingenious bottom entrance for easy access.
Versatile
Nothing defines versatility like the Hennessy Hammock – Expedition Series. It is super light and easy to pitch over any camping ground. Long sturdy ropes and firm straps secure it firmly on any surface. Quality fabric and heavy-duty YKK zippers enhance outdoor performance too.
Its revolutionary features prove a great value although its price point is a little overboard. 
PROS
Easy to set up
Rainfly included
Comfy asymmetrical shape 
Lightweight: 2.75 pounds
Size: 4″x 7″x 9″
CONS
Bug net is not detachable
Check for all stakes while receiving
Only one color: Hunter Green with Black Trim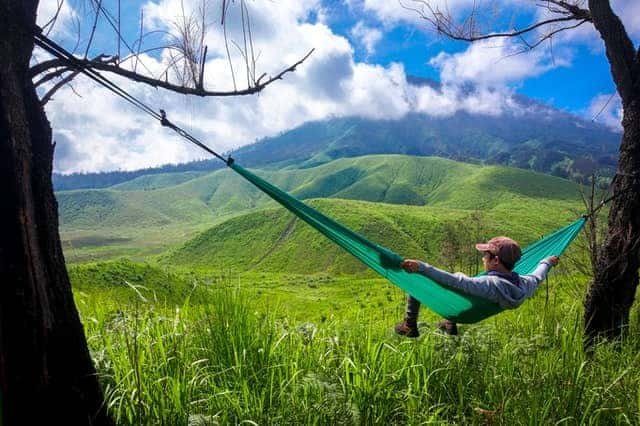 ---
2. ENO Eagles Nest Outfitters Double Nest
"Great camping gear for an amazing price.!"
Top Choice
Main Features
Versatile and Spacious for two persons
Ultra-lightweight : 19 ounces
High strength with capacity: 400 pounds
Material: 70D High Tenacity Nylon Taffeta
Enhanced security with Aluminum Wiregate Carabiners
"Your go-to camping product for comfy."
You can never go wrong with the ENO-Eagles Nest Outfitters Double Nest. It is singularly engineered to put all your camping problems to bed. Additionally, its rich feature set is next to none. There are more reasons to choose it:
Roomy for two adults
If you like to camp alongside your loved one, this model suits you best. It is strong and spacious for two adults.  
Ready for adventure
This packs down small hence you can hit the road in no time. Similarly, its lightweight nature makes it easy to move around. Also, you can count on its attached storage sack when packing. To top it off, you get to set it up in seconds.
Robust construction
One of the attributes that stand out about this is the high tenacity nylon Teffeta fabric. Not only is the fabric quick-drying but also well ventilated. 
Enhanced security
In a similar fashion, it comes with aluminum carabiners and a nautical grade line, which secure it on trees or poles effectively. Lastly, triple interlocking stitching delivers relaxing support for the entire structure.
Suitable for back yards, traveling, as well as outdoor activities such as camping, hiking, and boating.
PROS
Multifunctional
Long-lasting 
Dependable stitching
Spacious for two
Stress-free set up
CONS
Nylon stretches too much
Straps not included in the pack
---
3. Wise Owl Outfitters Hammock Camping Double
"Multiuse camping gear!"
Best Value
Main Features
Spacious for two: 10 ft length and 61/2 ft width
Lightweight and packs easily: 26 ounces
Available for one person: 9 ft length and 41/2 feet width
Material: 210T heavy-duty parachute nylon
Supreme quality with a reasonable price
"Great camping equipment."
Smooth outdoor camping is all about convenience. This model takes all that into account. It incorporates all the necessary features to make life smooth in the jungle.
Heavy-duty construction
Relax worry-free minus the fear of falling. Contrary to ordinary hammocks, this model features premium heavy-duty 210T parachute nylon. In like manner, the material is very sturdy but extra soft for elevated coziness.  Similarly, the same goes for carabiners and tree straps, which make set up a piece of the pie. 
Available in double and single sizes
This gear provides variety without limiting comfort. Even more, it promises the best time of your life whether you are alone or with the company. The SingleOwl weighs 16oz while the DoubleOwl weighs 26oz. With such weight, they pack down small and are easy to carry around as well.
Pocket-friendly
Finally, here is an ideal model for anyone looking for a premium pick at a pocket-friendly price. You do not need to break the bank to have a great time in the jungle.
The Wise Owl Outfitters is worth every penny you invest.
PROS
Inexpensive
Packs down small
Smooth setup procedure
Cozy
CONS
Three straps are relatively thin
Straps not included in the pack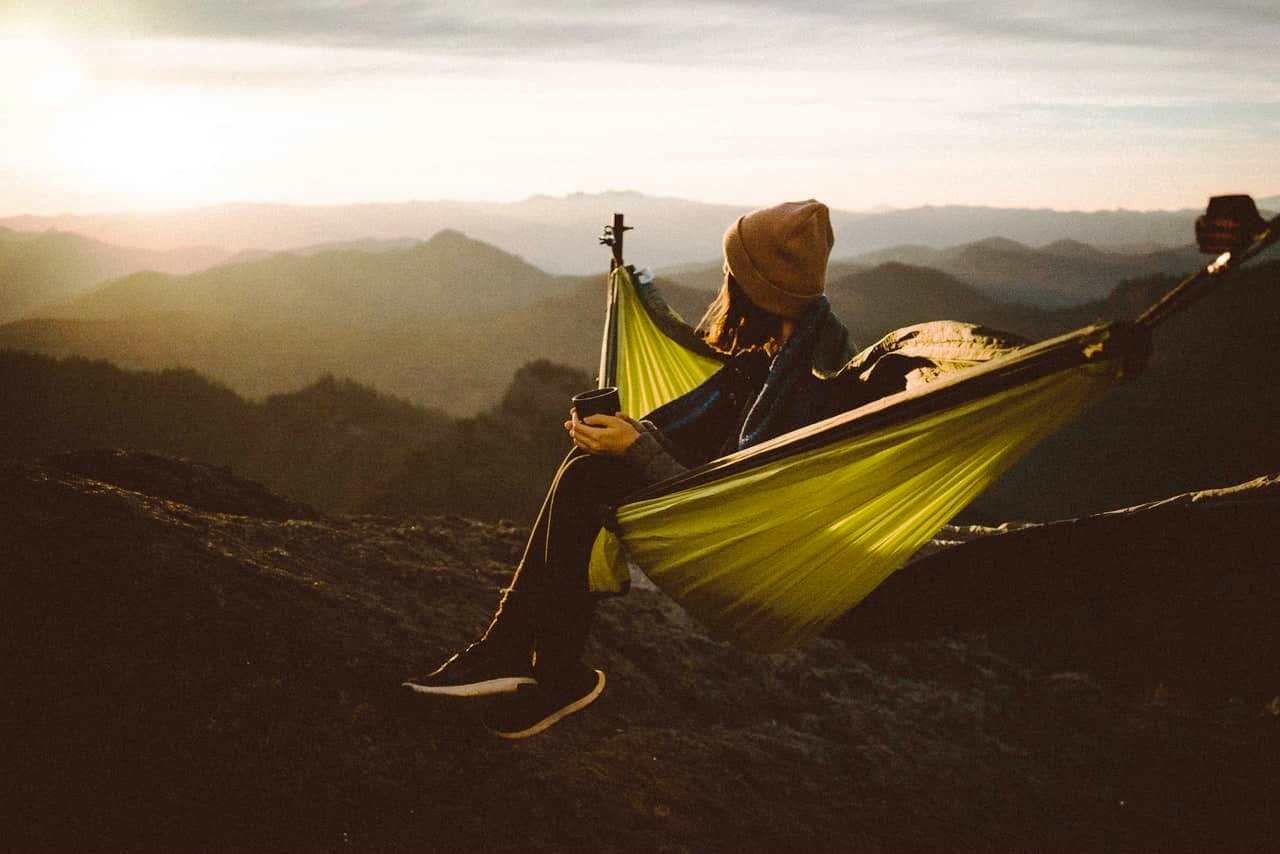 ---
4. Gold Armor Hammock
"Ideal for backyards and outdoor camping!"
Reliable Pick
Main Features
Spacious for two: 10.4 ft length and 6.58 ft width
Suitable up to 500 lbs.
Easy to set up and pack
Material: 210T parachute nylon
Strong support and enhanced security
"Everything you need to relax."
You need a sleeping gear that will not only provide value for your money but also deliver despite the unforgiving jungle conditions. Lucky for you, the Gold Armor design has your needs at heart.
Premium fabric
From heavy-duty 210T nylon fabric, you can tell that the model will last long. Not even the harsh outdoor terrain can stand in its way. That is not all; the material is super breathable and comfy.
Easy to carry around
Outdoor enthusiasts are fond of compact and ultralight gear. This is exactly what the Gold Armor Hammock grants you. As a result, the model comes with an integrated stuff sack that secures the product.
Single size
It is a single one designed to accommodate a single individual. Furthermore, it is capable of holding 500 lbs although is it roomy enough to provide added coziness. Still, you do not have to worry about pitching it, as it is tree-friendly. This pack includes robust tree straps alongside heavy-duty carabiners.
A dependable product comprised of the right features to give you an easy time in the jungle.
PROS
Triple stitching
Compact design
Resilient design
Fantastic make
Easy to hang
CONS
---
5. WINNER OUTFITTERS Double Hammock
"Proper camping equipment for different outdoor activities!"
Reliable Pick
Main Features
Spacious for two: 9.8 ft length and 6.5 ft width
Suitable up to 500 lbs.
Easy to set up and pack
Material: 210T parachute nylon
Strong support and enhanced security
"A camping  companion that rocks."
The Winner Outfitters Double Hammock is what you need to take your outdoor experience to the next level. Some of the attributes that make it special include:
Adapted for the rugged terrain
First, its material is almost indestructible. In addition, the rip-stop nylon material is very breathable and appealing to the body. Besides that, triple stitching provides extra support for up to 500lbs or two people.
Impressive feature set
Apart from a relaxing design, this gear is super light and portable. Its carabiners, tree straps, and ropes are reliable too. Top of all is the strong fabric that makes the model a favorite among outdoor lovers. This brand is easy to clean and maintain as well.
Multi-functions
This can be used anywhere thanks to tree-friendly straps, firm ropes, and robust carabiners. That is why it is suitable for multiple outdoor activities including hiking, camping, and exploration.
Incredible double hammock at a very competitive price. Suitable for family camping.
PROS
Easy to clean
Convenient
Versatile model
Sturdy tree straps
Heavy-duty fabric
CONS
Poor suspension
Uncomfortable seams
---
6. ENO – Eagles Nest Outfitters One Link
"It is suitable for camping, lounging, and hiking!"
Reliable Pick
Main Features
Suitable up to 400 lbs.
Easy to set up and pack
Material: Nylon
Pack to small: 8 x 16 inches
"Your number one camping companion."
The ENO-Eagles Nest Outfitters One Link yields comfort, durability, and functionality unlike any other. Wondering how this is possible? Check out some of its pioneering attributes:
Convenience-boosting features
At the top of the list are Atlas suspension straps, which give you an easy time while pitching it. What's more, the suspension straps offer 30 more adjustable points for flexibility. Besides that, it has four aluminum stakes and two steel carabiners.  For heightened portability, the model comes with a stuff sack.
Reliable design
 It features woven nylon fabric and nylon mesh stitched firmly to accommodate 200lbs stress-free.  You do not have to worry about falling with the 70D high tenacity nylon Taffeta.  Moreover, the material is breathable and quick-drying for extra comfort.
Dependable rain protection
Reliable rain protection is crucial in the outdoors. Fortunately, this model considers all that. It boasts of the polyurethane-treated ripstop rain tarp responsible for shedding water. Quick-drying nylon fabric aids in insulation too.
An excellent investment for anyone looking for a versatile and comfortable design. 
PROS
Ultralightweight
Compact design
Roomy model
Easy to assemble
Packs compact
CONS
Limited color choice
Uncomfortable seams
---
Why Go For A Hammock During Hiking/Camping?
These hammocks are increasingly gaining popularity in modern sleep science. A hammock comes as an alternative way to camping by replacing the need for a camping tent.
The modern-day hammock has undergone numerous advancements in design and materials making it more suited for sleeping. These advancements bring a range of distinct benefits which are perhaps the reason for their rising popularity. The following are the advantages of a hammock:
It offers more comfort
This will revolutionize your sleeping experience helping you to sleep luxuriously during your trips. Being able to live off the ground, means it saves you the hassle of sleeping on rocks, mud, sloppy or uneven ground.
It helps you wake up in the morning feeling well-refreshed and rejuvenated. However, learning to sleep comfortably in a hammock takes some time but once you get the hang of it, you will crave more sleeping hours.
It is more versatile
Actually, this gear provides more freedom of location when it comes to where you can sleep. With a hammock, you can camp anywhere even between rocks, and trees, over a stream, next to a waterfall, or on a hill provided the trees are strong enough or you carry the stand with you.
This is advantageous where the ground is slightly inclined so unlike tents you don't have to compete for flat spots. What makes a hammock stand out is that it does double duty on your trips.
In addition to a bed for sleeping, it also serves as a chair and lounger so you can take a nap, read or relax comfortably in your hammock. Besides, you can use the hammock for relaxing in the backyard.
Easy to set up
Although the ease of setup depends on the type of hammock. The majority of modern-day hammocks are super speedy to assemble. What is more about it is that you can set it up on your own even as a beginner? That means you will be relaxing while others are struggling to make sure their tents are stable and won't fly at night.
Lightweight and space-saving
These hammocks tend to weigh less than 3 lbs. in addition to this, they are comfortable and this eliminates the need for a sleeping pad. The coolest thing about hammocks is that you can break them down into individual components and only take the parts you need. When it comes to storage many hammocks pack down to the size of a softball.
More openness
In general, these are designed in a way that will give you more experience of the nature around you. Unlike a tent that feels more like indoors, the hammock is a true definition of outdoors.
So you can easily experience the world around you comfortably without interference by harmful elements. A hammock is a way to go when you want to rock to the gentle breezes and fall asleep staring at the stars.
Customizable
Always, these are not just comfy and easy to set up but it is also customizable. As a matter of fact, you are spoilt for choice of material and constructions to go with. Value has not been left behind because hammocks offer sturdy construction and the materials are as rugged as high-end tents out there.
In addition to this, there are many add-ons to help you customize your sleeping experience. For instance, you can slide a cooling pad between the layers of a double-layered hammock.
Again, being able to use bug nets and quilters you can keep out the unwelcome visitors and this permits you to sleep comfortably and sleep all through the night.
Sleep cooler
Sleeping off ground ensures proper airflow underneath you this ensures that you sleep cooler than you can in the tent.
They are cheaper
Compared to camping tents, a hammock is way cheaper than a tent.
Things To Consider While Buying:
When thinking of a hammock, there are several things that you must pay attention to in order to choose a great hammock. With the myriad options available on the market, it is not easy to find a reliable hammock. To help you purchase an excellent  hammock for sleeping always keep these points in mind:
Height and size
Your height plays a significant role in choosing a hammock. If you are tall, you need to find a longer hammock so that you can achieve a flatter lay. But if you are average a shorter hammock is just fine.
Consequently, your body size goes hand in hand with your height, if you are plus-sized then you need to choose a double hammock that will bear the weight. In other words, the key specifications are your dimensions then your body weight comes second. Generally, the wider and longer the hammock the more comfortable it is.
Comfort
This is perhaps the most important consideration simply because if you can't sleep well in it, then it's not worth your money. Make sure you are getting a comfortable hammock.
While comfort is more of a personal preference a larger hammock is better as it tends to be spacious enough. Also, ensures the fabrics from which it is made are comfortable to the touch.
Capacity
The capacity of the hammock must cross your mind whether you are planning to use it solo or with your partner. Make sure the hammock is spacious and comfortable enough so that you can maneuver it easily.
Always check the maximum weight limit of the hammock because overloading could damage it. On top of this, it exposes you to higher risks of falling out.
Weather
The weather of your camping destination will greatly influence the choice of a hammock. On top of this, the climatic conditions of the camping destination will also affect the type of add-on gears you need to carry along.
If you are planning to camp somewhere with extreme weather, you need a hammock that won't leave you more exposed to the elements. Again it should be well insulated to keep you warm but if you intend to camp somewhere with warmer climates a rope hammock is a good take.
Versatility
A good hammock should be able to serve more than one purpose. This means that a comfortable design should also be great for reading or lounging. However, keep in mind that the reverse is not always true, so a backpacking hammock may not be the best for serious camping.
Durability
The number of years your hammock will serve you plays a significant role. Make sure that your hammock is going to withstand the elements of wear and tear. As mentioned, you also need to check out the fabrics from which your hammock is made from to ensure they are sturdy. Nylon is more durable and will give you many years of great camping.
Essential Design Features:
Strength
The quality of materials and construction are the essential things of hammocks because this is where your safety lies.
If you don't pay attention to these factors you could easily get dropped on your ass and harm your back. Nylon and cotton are the common fabrics for hammocks, however, nylon is most preferred due to its solid combination of strength and lightweight.
Make sure you are buying from trusted manufacturers and that the hammock is built to last by checking on its warranty period.
Hammock weight
Because of the different hiking locations, you are going to camp, you need to get a hammock that is lightweight and transportable.
Ropes and carabiners may weigh more than the hammock itself so it is important to factor them when determining the overall weight.
Ease of setup
You don't want something that you will fumble around with and struggle to set up after a tiring day of hiking.
For this reason, you should find something that is easy to put together, well-constructed, longer cords, and any other add-on that will give you more options on where to put up the hammock as well as an easy time to put it together.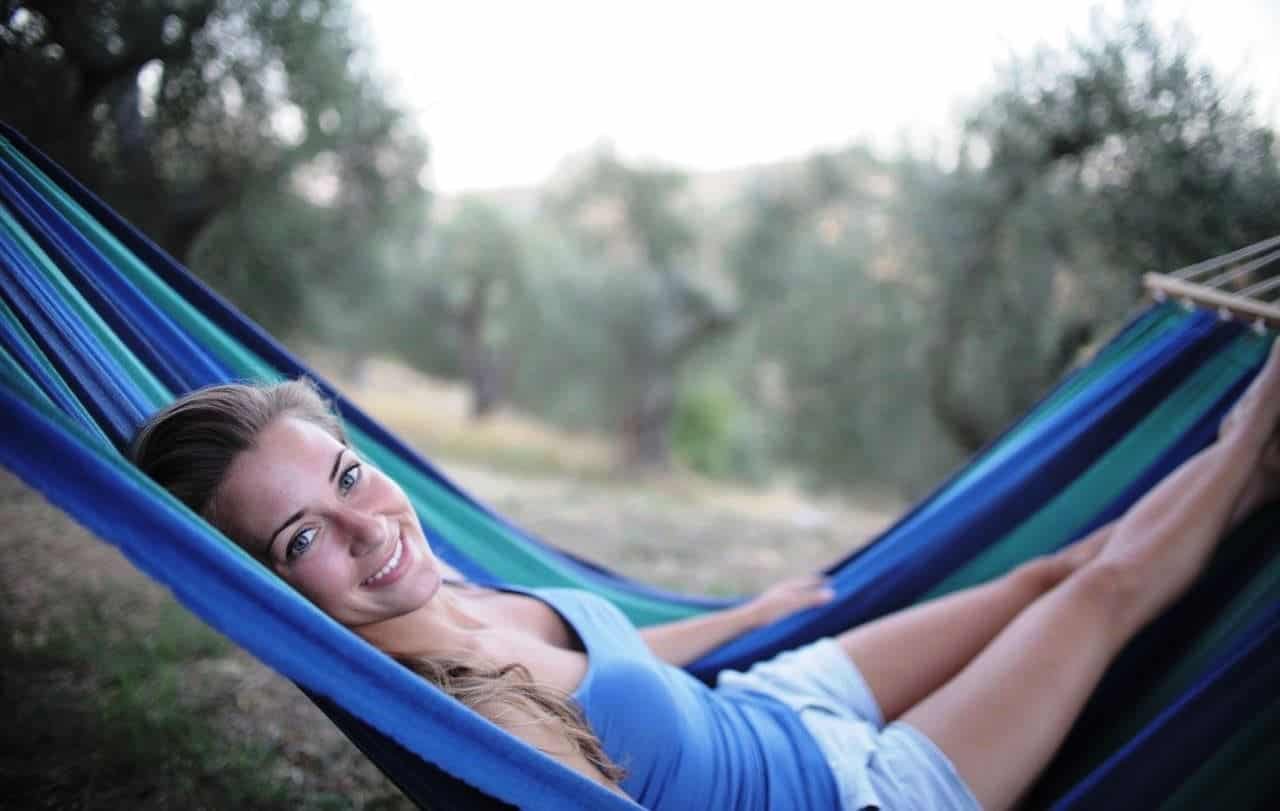 Different Types Of Hammocks:
There are three common types:
The parachute hammock
This is by far the most common type of hammock. It derives its name from the parachute nylon it is made from.
One thing that perhaps makes them so popular is their durability and comfortability. The parachute types come in two styles; single and double for two people.
Expedition hammock
These hammocks are a little more on the expensive side. The coolest feature of this hammock is the rainfly it comes with for protection against weather elements.  Being made of the best material makes them a durable option.
Ultra-light hammock
Its name spells out everything you may want to know about it. Being the thinnest option doesn't mean it is weak, it still offers sufficient strength. The only weakness is that to be ultra-light, you have to give up some comfort and durability.
Different Components:
The basic components of a hammock are two; the hammock and the suspension system.
The hammock
It is a piece of material that is tied at both ends and hung using a suspension system. The fabrics from which it is made can vary depending on personal preference for the feel and weight capacity.
When choosing a hammock your main concerns should be weight, capacity, and the fabrics (double or single layer).
It is important to note that a single layer is a lightweight and less firm while a double layer offers higher weight capacity, firmer support, and the ability to slide an insulation pad in between the layers.
Hammock suspension system
This includes all the parts used to hang a hammock. These include; ropes, straps, lashings, rings, buckles, knots, toggles, carabiners, and any other part that can be used to hang the hammock.
Pros
The first and quick setup even if you are a beginner
Deeper and more restful sleep particularly on sloping and wet grounds
Lightweight thus highly portable
It leaves No Trace shelter
Sleep cool
Help in back pain relief
Very versatile and can be used as a chair
Some come with small pockets for holding your small stuff
The mosquito net and rainfly create harmony with nature
Pack small and saves space
Cons
It swings around
May require replacement quite often
No room for gear
Little/no privacy
Trees are not always there
Final Verdict
It is undoubtedly true that a hammock is a great way to shed off some weights from your backpack and free up some space for other useful personal items.
On top of this, an excellent hammock will help you sleep comfortably and deeper through the night. Summer camping just got jovial!
Keep in touch we'll present you with our top picks in the market soon. Review this guide and use it to find a working hammock for you. Happy camping!
Read on to find out more exclusive FAQs about the best hammock sleeping:
1. ​What Is the Best Camping Hammock?
A quick view list of best designs:
1. Hennessy Hammock- Expedition Classic(Premium Pick)
2. ENO-Eagles Nest Outfitters OneLink Hammock(Top Choice)
3. Wise Owl Outfitters Hammock(Best Value)
4. Gold Armour Hammock(Affordable Pick)
5. Winner OUTFITTERS Double Hammock(Couples Pick)
6. ENO DoubleNest Hammock(Couples Pick)
2. Is it OK to sleep in a hammock?
It is okay to sleep in a hammock if you find it comfortable. Just like other sleeping gear, it has its own advantages and disadvantages. Nevertheless, the pros outweigh the cons making it a worthwhile option. Other than being comfortable, hammocks improve sleep as well.
3. Do you need a pillow in a hammock?
It is all about personal preference when it comes to pillows in a hammock. Other than that, it positions your head and neck in such a way that pillows are unnecessary for comfort. Nonetheless, if you need a different neck position, throw in a pillow for that.
4. Are Hammocks bad for the back?
No, they are not. On the contrary, they are instrumental in improving sleep. Actually, they provide a better sleeping option. Thus, one can catch sleep faster owing to their coziness. Generally, they are great for folks with back pain and sleeping problems.
5. Why are hammocks so relaxing?
The natural swaying motions associated with hammocks are the center of relaxation. Still, hammocks cut down on stress and lower blood pressure. Additionally, the positioning of the body in the hammock is healthy too.
6. How do I keep my hammock from flipping?
The best way to keep your hammock from flipping is to approach it with care and gentleness. One of the things that make it flip is when you try to jump into the hammock quickly. Simply pull the hammock to your side and gently slip into the middle. Thereafter, get a hold of the sides and bring up your legs.
7. What is a spreader bar hammock?
Just as the name suggests, bar hammocks incorporate spreader bars. Spreader bars ensure the hammock is open therefore elevating access. Alongside that, spreader bar hammocks include rope stitching which provides flexibility and support.
8. How do you pick a good hammock?
First, you should opt for a hammock cut to your proportions. Most of them are wide enough with the greatest variations occurring in terms of height. Aside from that, it is vital to go for quality stitching and constructions as they are suspended. Similarly, pick a hammock that is well adapted for the outdoors. Rain protection, bug protection, and sturdy fabric are crucial. Primarily, ensure it is portable, light, and easy to assemble.
9. Why Hammocks are better than beds?
Findings from recent studies on the subject indicate that hammocks are better than camping cots. This is thanks to the mental and physical benefits that a hammock presents to the body.  Indeed, hammocks provide a great sleeping position. They force one to sleep on his or her back, which aligns the spine in a healthy way. In the end, it alleviates back pains. Moreover, they allow users to sleep faster and relax better.
10. Why are hammocks so comfortable?
Unlike beds that are flat, hammocks create a unique sleeping posture that reduces pressure on the spine. Furthermore, their soft and gentle fabric is kind to sore joints and back pains. On top of that, hammocks help users to sleep fast thanks to swaying motions. In other words, hammocks earn users a break from tough and uncomfortable mattresses.
11. Can 2 people sleep in a hammock?
Two people can definitely sleep in one hammock. Yet, there are a few considerations for this to be possible. First, it should be spacious enough. Second, the hammock ought to accommodate them both with regard to weight.  Such models are double hammocks. Most hold 300-400 pounds. All the same, double hammocks are not as comfortable as single ones.
12. What does double hammock mean?
A double hammock provides more sleeping space unlike what their single counterparts have to offer. For this, double hammocks can accommodate bigger occupants or two people. Moreover, ultralight models boast of a capacity of about 350 pounds while ordinary models range from 400 to 500 pounds.
13. How tight should hammocks be?
Of course, your hammock should not be too tight, as it will exert excess pressure on the body resulting in discomfort. Moving on, the tightness of the hammock depends on how you hang it. Remember, the tightness of a hammock affects anchor points, suspension, and durability. Therefore, it is advisable to hang it loosely at an angle of about 30 degrees.
14. How much weight can a two-person hammock hold?
The efficiency of a hammock relies on its anchorage and suspension. This includes the amount of weight it can hold. An exemplary two-person hammock should be capable of holding 300-400 pounds stress-free. However, the weight limit is not similar for all manufacturers. Be sure to confirm the manufacturer's weight rating prior to making your choice.