Hiking and camping are two activities researchers and professionals suggest are beneficial, whether you are an outdoor enthusiast or beginner.
We collected 69 impressive facts about hiking and camping in the US and Canada, including data about the benefits these outdoor activities can have on the body, mind, spirit, and soul. When you explore nature, it puts you in a place to escape from your busy and stressful life.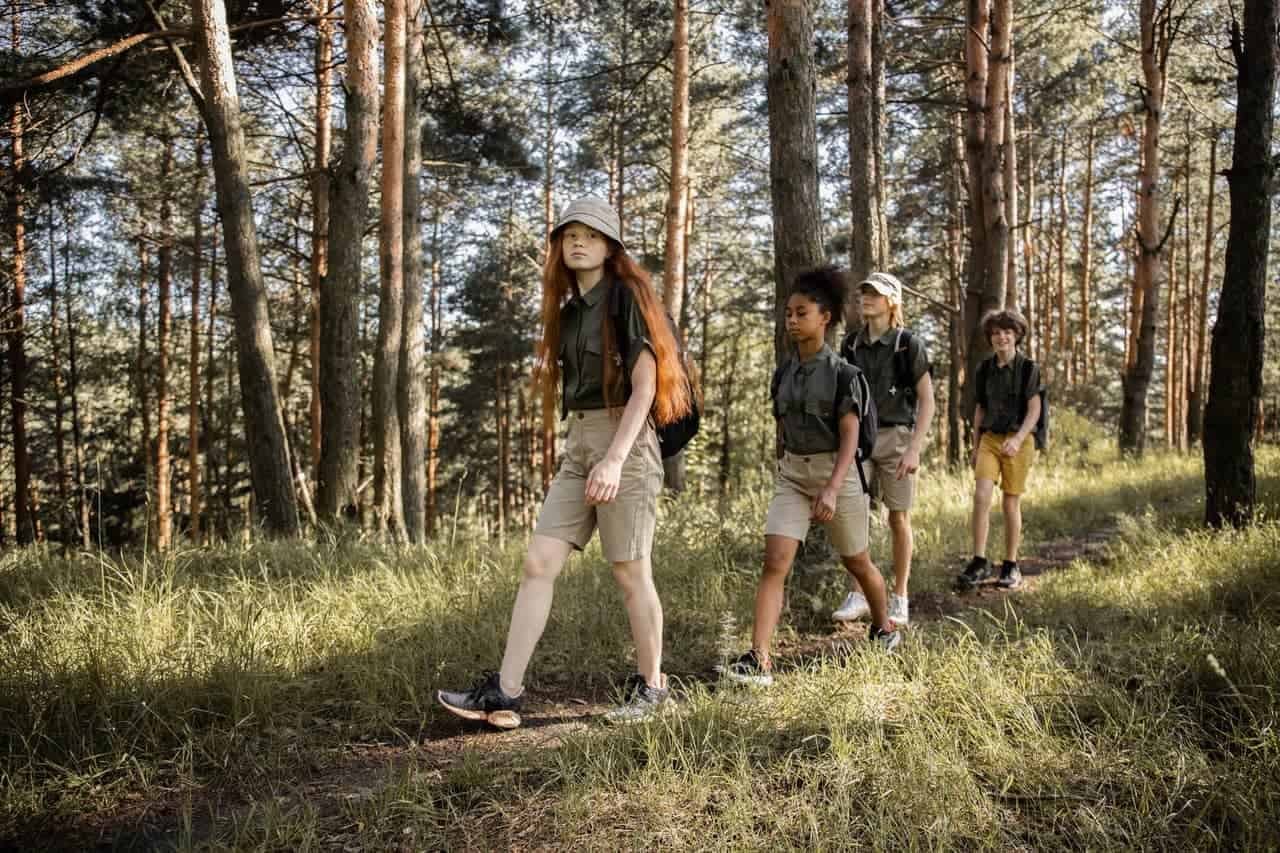 Image Source: pexels.com
Physical and Mental Health Benefits of Hiking and Camping
1. Just 40 to 50 minutes of hiking helps to build strong muscles and tone the body.
2. It stated that nearly 82% of hikers hike to maintain balance socially and individually.
3. Nearly 82% of campers said in surveys that camping was time set aside for bonding with friends and their family members.
4. Over 42 million people say they prefer to hike as an outdoor activity for staying fit and to live a healthier lifestyle.
5. You can increase your energy level by 28% when hiking on irregular terrain.
6. Hiking helps to maintain the functioning of your knees and hip by 28% to over 60%.
7. A study suggests that hiking in the woods for at least two hours on two consecutive days helps to boost fighting disease cells up to 50%.
8. A statistical report revealed that it lowers your chance of developing type two diabetes and controls the insulin amount required for people who have the disease.
9. It promotes mental health by minimizing anxiety and stress. Studies suggest that hiking 1 kilometer on green country land is therapeutic and reduces depression symptoms.
10. Hikes reduce anxiety by 30%.
11. Sleep is essential to your mental health. If you hike one time per week during the summer, the sun provides the body with natural Vitamin D that helps you to improve your sleeping habits.
12. Hiking helps to support and improve healthier legs. It minimizes the symptoms of osteoporosis that causes the legs to weaken and fragile bones.
13. You receive a complete workout exercising your legs, buttocks, calves, thighs, and hamstrings.
14. Hikes for 30 minutes three to five times weekly help to lower the risk of breast cancer up to 50%.
15. Research showed that it reduces the risk of colon cancer by 24% and endometrial cancer by 20%.
16. A research study shows that 56% of Millennials go camping. It is common for Generation X and Baby Boomer campers.
17. For extended vacationing, a 28-day hiking trip can transform your way of thinking.
18. It can improve your inventive thinking and reduce mental health problems by 50%.
19. Hiking for 20 minutes can reduce your cortisol or primary stress hormone by 13.4%.
20. It lowers your rumination levels when you go on a hike for 90 minutes. Rumination causes various mental illnesses.
21. A 20-minute hike helps to reduce your heart rate by 5.8%.
22. One study reported that a 3-hour hike once per week assists with maintaining and promoting heart health.
23. It lowers blood pressure by four to 10 points and reduces the risks of diseases.
24. On each hiking trip, you can burn between 400 and 550 calories per hour.
25. Hiking helps strengthen your immune system to fight a variety of viruses and diseases.
Camping and Hiking Demographics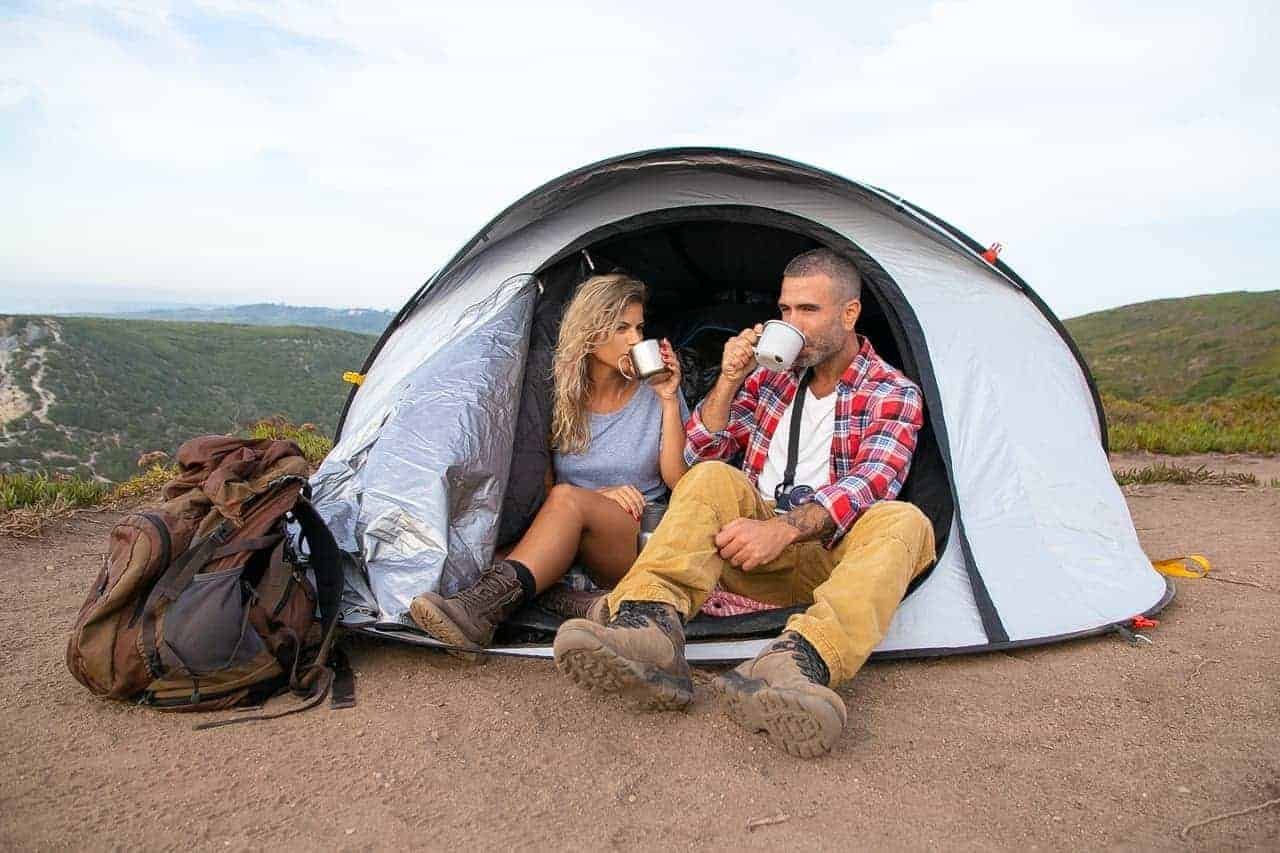 Image Source: pexels.com
26. People between the ages of 18 to 29 comprise 16.95% of the population who select hiking as an outdoor activity.
27. A 2018 Study shows that 17.5% of people aged 30 to 49 like to read while camping.
28. It reported that 16.04% of hikers between the ages of 50 to 64 preferred hiking.
29. In 2018, campers increased in popularity for beginners by almost 1.5 million.
30. Approximately 13.7% of the American population over age six increased by 500,000 people who went camping from 2015 to 2016.
31. There was a 72% increase in the number of individuals who camped three or more times a year, demonstrating an increase in campers over prior years.
32. The day's campers lodged totaled over 587 million, averaging 14.5 days for each camper.
33. Campers increased by 72% of those people who camped three or more times per year.
34. A research study shows that 56% of Millennials go camping. It is common for Generation X and Baby Boomer campers.
35. About 34% of Americans are passionate and love camping as an outdoor activity.
36. A camping statistics report estimated that 77 million American households comprise a family member or roommate who enjoys camping.
37. 64% of households go on camping trips at least three to five times annually.
38. In 2018, four million families went camping for the first time as an outdoor activity.
39. During the same year, 64% of those families were non-white and went on camping trips.
40. In Canada, one million families enjoyed camping as an adventurous get-a-away.
41. Millennials accounted for approximately 56% of campers.
42. Since 2014, about 7 million new American households have gone camping.
43. From 2014 to 2018, there was an increase of campers by 72% who went camping three or more times every year.
44. Campers reached an all-time high of over 78% in 2018, an increase of 4 million people over 2017.
45. Families camping with their children increased by 17% over the past five years.
46. 51% of children and 66% of teenagers said they are avid about camping.
47. The average age of boys and girls was 10 when they went on their first camping trip.
48. Compared to prior generations, Millennials, and Generation X individuals see themselves as committed campers by 32% and 38% consecutively.
49. 50% of Millennials who had an increase in earnings and have children experienced an increase by 50%.
50. 90% of teenagers plan to camp as adults.
51. 74% of Mexicans camp with family members of multiple generations and larger groups, based on studies.
52. Of all camping Americans, 11% of Mexicans make up the largest group of non-white campers.
World Trends
Image Source: pexels.com
53. In 2020, over 70% of campers in the United States and Canada changed their camping habits. There was a significant increase in RV purchases as well.
54. A Statista hiking report shows that the number of hikers increased by 17.45%, from 32.6% in 2009 to 50.05% in 2019.
55. Of the campers in 2018, 8% selected rural areas as their camping grounds.
56. 65% of campers lived on campsites in 2018.
57. In 2018, 51% of beginners were from multi-cultural ethnicities, while 49% were Caucasian.
58. Europe has approximately 40% of the adventure tourism market, the largest worldwide.
59. Most campers had a 19% participation rate camping in mountain regions, a US high.
60. People selected campgrounds under 50 miles from their residents, an increase to 31% in 2018.
61. Forty percent of household campers expect quality campsites, especially the older generations.
62. Research reveals that campers made up 43% of reservations on same-day arrivals.
63. Campers in the western parts of America and Canada say they are more likely to travel many miles when they go on camping trips.
64. 90% of campers say they also participate in sightseeing, dining, and outdoor recreational activities during their camping vacation.
The Camping Industry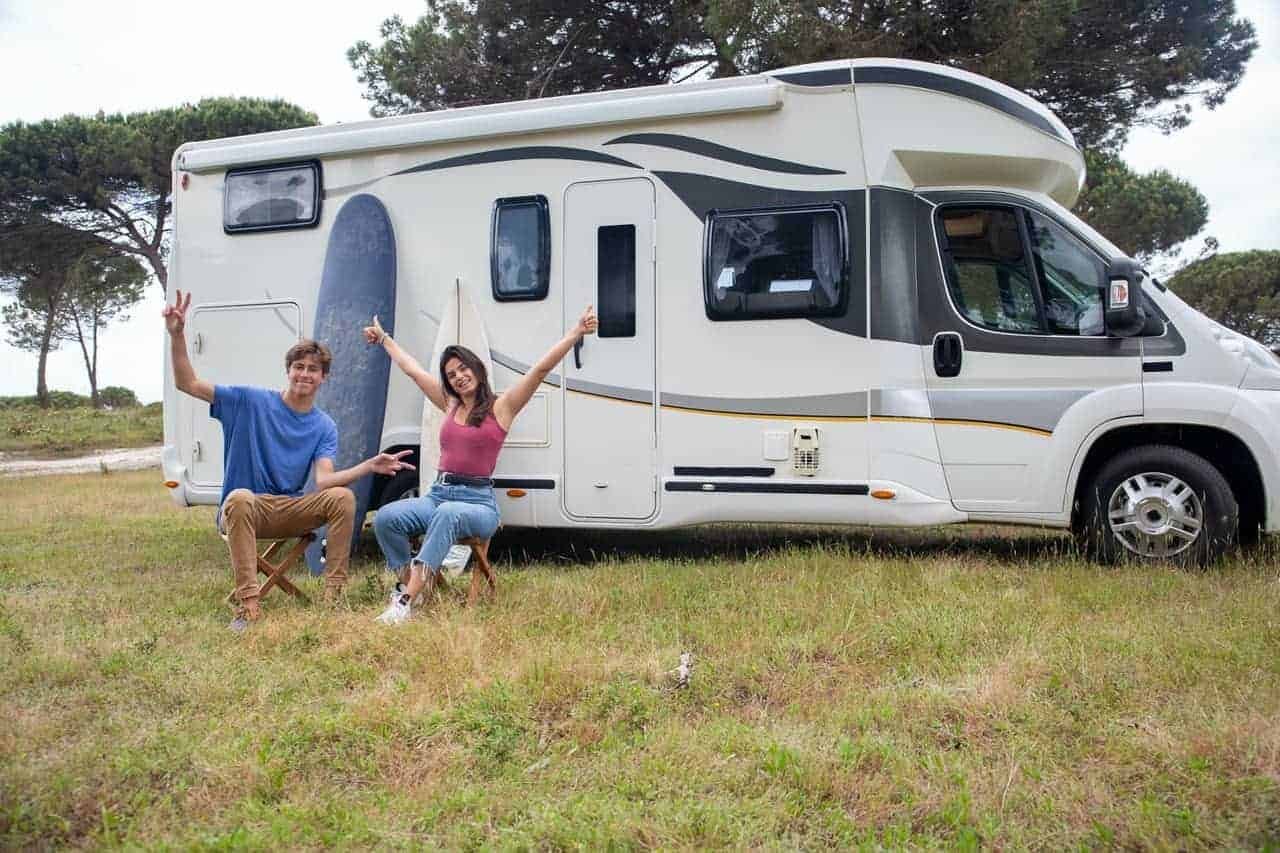 Image Source: pexels.com
65. RV campers increased to 40 million over the past few years.
66. In 2018, the number of Americans who went on camping trips increased by 64%.
67. One million new participants started camping each year from 2018 to the end of 2019.
68. Campers typically plan 25 days ahead of time before their camping trip.
69. Thanks to mobile hotspot devices, RVers now enjoy streaming movies on the go from popular services like Netflix, Disney+, and Hulu.
Summary
Hiking and camping are a part of many cultures globally. Regardless of whether you are a hiker or camper, the benefits help to build stronger relationships as well as afford you time for relaxation and adventure for your physical and mental health.