Deciding to take a hiking trip for your important date is a wise movement. Read on and write down these useful tips about What to wear on a hiking date. Unlike having dinner at some typical restaurant or mildly watching a classic movie, going hiking will definitely create much more special memories. However, it is certainly not easy to select the right hiking clothes that are comfortable, necessary and still fashionable.
Actually, this is a continuation of our previously published article on "What To Wear On A Hike And Still Look Cute". This article provides helpful tips on choosing hiking clothes for a hiking date.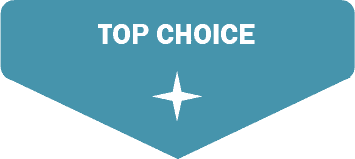 SEASUM
Women's Yoga Gym Crop Top
Zeagoo
Womens Short Bomber Jacket Coat
SEASUM
Women's Yoga Gym Crop Top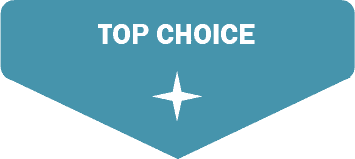 Zeagoo
Womens Short Bomber Jacket Coat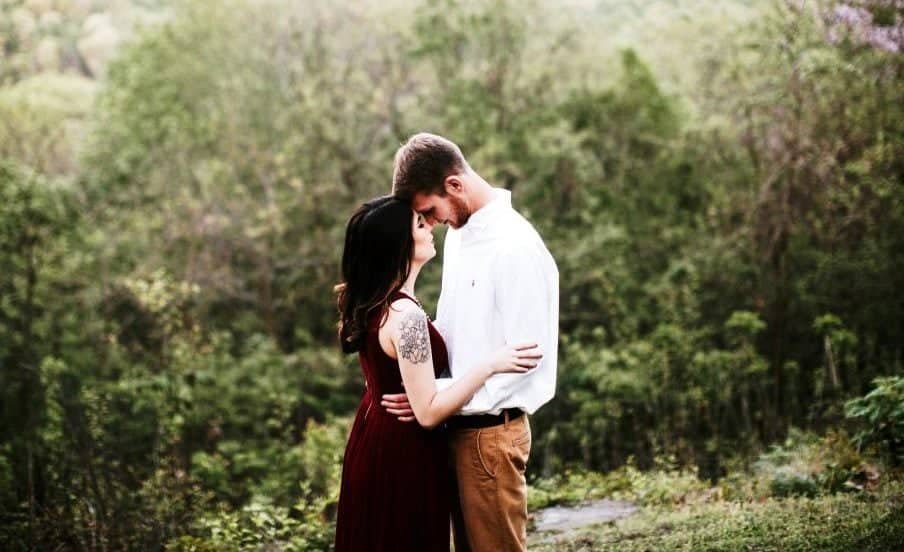 Photo by Hannah Busing on Unsplash
Why is choosing the right hiking clothes important?
You may want to dress really smart at every date. While it is quite simple to pick an outfit for usual dates, a hiking date is so far a rough one. You do not just wear something that is chic and fashionable. You also have to consider if this outfit is an obstacle or a beneficial one. Your partner will be really impressed if you dress smart on such an exceptional occasion.
What to wear on a hiking date:
Hiking Shirt / T-shirt / Tank top
Main Features
Short length and casual wear
Comfortable design to wear
Soft, lightweight and sexy
Fashionable wear for any occassion.
Casual Plain T-Shirt
It is completely up to you when deciding to wear a shirt, T-shirt or tank top. Shirts are good when the weather is pleasant, not too cold and not too hot. Shirts make you look really elegant and smart. T-shirts and tank tops are suitable for summer as they absorb sweat really well.
For women, a V-shaped or U-shaped top will make you really sexy on it. For men, you may want to pick some tops that are simple with minimal patterns. Bear in mind to choose the color that matches your skin tone.
Hiking Pants
Main Features
Lightweight and comfortable
Perfect for protecting from hot sun
Lot of pockets for essentials
Best suitable for hiking and climbing.
More color options and different sizes.
Womens Hiking Pants
This will be a good option if you go hiking in winter or travel to harsh areas. Always, hiking pants can keep you warm and protected. Of course, you may want to choose colorful ones or basic ones depending on your personal wish. Choosing the pants that fit you is also an essential factor. Hiking pants are a good choice for wearing in hot weather too.
Hiking Leggings
Main Features
Provides a reliable control of tummy
Soft compression for midsection
Pockets for smartphone and key
Stylish look with shorter length.
Perfect for gym and outdoor workout.
Best Leggings for Women
Hiking leggings are considered best option if you go hiking in hot weather or travel to harsh areas. No doubt, hiking leggings can bring your confidence level up as a fashion out fit. Stylish color selections and sizes are available in these collections. Leggings are considered best dress during your work out periods. Always, they will be stretchy and comfortable to wear.
Hiking shorts
Main Features
Bermuda short with 98% cotton
With two side pockets and two back pockets
Zipper close with button for comfort
Comfort with style for work out..
Best Hiking Shorts
Shorts are great for summer. If you have nice legs, show them with perfect shorts that fit you. Considering the color? Army green may be a great option for both males and females. It also matches every skin tone. Of course, you can choose any color or form that you are confident with.
Skirt
Main Features
Comfy and stylish
Available in cute colors
Awesome design cut
Suitable for hiking and workout.
Hiking Skirt
If the weather is not too severe, girls should absolutely wear skirts. A mini skirt can help you look more girly and gentle. This is the item that only girls can use, so it will make women more special and beautiful on it.
Hiking jacket
Main Features
Soft and comfortable
Zippered side pockets
Polyester material with stylish colors
Lightweight and classic fit.
Hiking Jackets
You should wear a zip-up jacket because it is much more convenient than button-down ones. Try to choose ones with water-proof and winter-proof functions. In winter, you should choose a thicker jacket with a hat to totally protect you. Jacket with fur will help you keep yourself warm while giving you a fashionable look.
Hiking boots
Boots are the key factors affecting the whole hiking trip. Choose the boots that make you move comfortably. Besides, the right boots for a date should be fashionable. Do not choose light color boots because they are easy to get dirty.
Hiking backpack
Main Features
Durable, lightweight, and humanized design
Spacious with side pockets and multiple compartments
Easy accessibility for gear organization
Bears water resistant properties
Cute Hiking Backpack
Just as the name suggests, the pack is extra light thanks to a less bulky support frame. It features several compartments that total to 30L capacity.
There are multiple side pockets for a water bottle and other accessories. Nonetheless, it is built to last long with thick fabric. The fabric is scratch and water resistant.
Comfortable and Stylish
Comfort is guaranteed by a heavily padded back panel as well as S-shaped shoulder straps. The pack is well ventilated using a breathable mesh on the shoulder strap.
It also comes with a creative design marred by an adjustable buckle and 2-way zippers.
In short, The Camel Crown 30L Lightweight Hiking backpack is engineered to stand the taste of time. It is a versatile pack that can be sued for hiking and school.
You need to wear a backpack to keep your necessary belongings. A big backpack with many pockets is a great option for both males and females.  Of course, a heavy backpack may cause discomfort. Always, consider a lightweight pack for enjoyment. For women, if the hike doesn't take so long, you can carry a small cute one instead.
Other accessories
These accessories are optional, except for socks. You should notice the color of your socks when matching them with your boots. Carry extra socks just in case your current ones get wet.
Sunglasses can make you look cute. Notice the shape of the sunglasses while purchasing one. Depending on the weather, you can decide if you should wear gloves or not. You may want your gloves to perfectly match your clothes.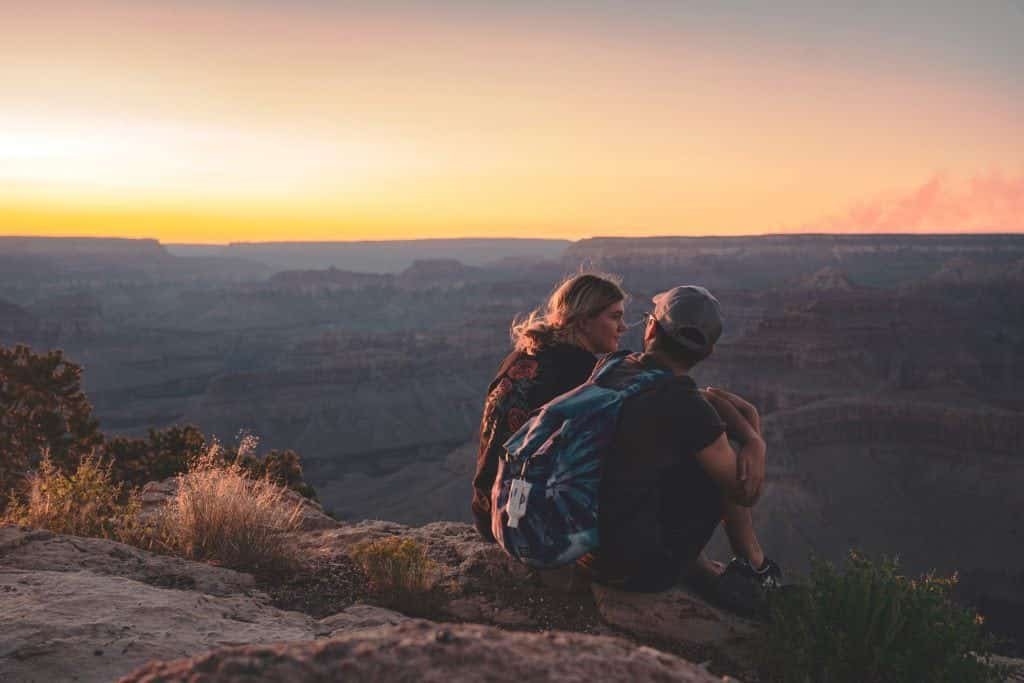 Other helpful advice
About base layer
Your base layer should be of a material that absorbs sweat. Your outermost layers should be weather-proof.
Priority for comfort and safety:
Prioritize to feel comfortable and safe. You may want to pick outfits that make you feel easy and secure. Going hiking is somehow a rough journey, being comfy is much more significant.
Prioritize multi-function gears:
Prioritize multi-function outfits. For instance, a backpack with pockets to carry your water bottle is always better than others.
Important factors when choosing hiking clothes:
Materials :
Always, you should choose materials that are moisture wickings like Merino wool or Nylon.
Gender :
Next, as hiking is an outdoor activity, you can choose unisex clothes. However, because this is a date, you may want to impress your boyfriend or girlfriend by making the gender characteristics stand out.
Weather Condition :
Of course, this is the most important element affecting your hiking trip. You should pick clothes that cover yourself well in winter. Vice versa, in summer, try to wear an outfit made of moisture-wicking materials.
Quality :
Ultimately, pay attention to the quality because you need super comfortable outfits for this occasion. You may want to choose hiking clothes from a reliable sports clothing brand or read reviews to know more about the product.
Final Verdict
A hiking date is so interesting, but unless you prepare well for it. Besides, choosing the right hiking clothes, you also may want to notice other factors to make sure the hike will go easy and romantic for both. Safety is the most important thing. In some jungles, snakes can show up and attack you. You also have to prepare some methods to avoid them.
FAQs
Is a hike a good date?
A hike is definitely a wonderful date. It is free, so you don't have to think so much about the budget. Hiking date is a great chance to explore each other without being shy. You don't have to look at your partner for so long or make eye contact. You guys can comfortably talk while walking. Plus, being out in nature is so romantic that other activities cannot be.
What should I bring on a hiking date?
Going on a hiking date, you may want to bring a small first aid kit in case any bad accident happens. In addition, you may want to bring water and food. Your loved one will be so pleased if you prepare drinks and food for both of you.
Also, you should carry some bug repellent and try to prioritize organic ones. A map should be carried in case you lost it. You cannot leave your phone at home on this trip because it may be the only thing you can contact the rest of the world in case any urgent event happens.
Should I wear makeup on a hiking date?
You should wear makeup to make yourself confident and prettier on a hiking date. A flawless skin base and some lipstick on is good. However, try to avoid eye makeup because it will easily get smudged. You also want to use waterproof makeup products for the hiking date.
How do you make a hiking date fun?
To make your hiking date more special, you can actively create some games or moments that make your partner happy. If you have any talent, try to salvage it. Playing the guitar or some other instruments is a good idea. Hiding something and organizing a "finding treasure" game will bring you a lot of fun. You call it a good date when both of you feel at ease and have memorable moments. So, try to create small but important moments along the trail.
What should I wear for a day hike?
For a day hike, wear light materials that will wick the sweat and dry faster. Short-sleeve tops are the best comfortable pants or shorts. Carry a simple fleece jacket in case you get back late.
What should I wear on a spring hike?
Springtime tends to be chilly and wet. Wear long sleeves and a simple jacket. Don't forget comfortable pants and mud shoes. 
How do you look good when backpacking?
Backpacking calls for ideal traveling clothes and shoes. Carry many sleeved tops and pants. Jackets and comfy shoes must be part of your luggage.
What temperature is too hot for hiking?
You know it's too hot for hiking when temperatures read 90+. It's safe to forget the trail for some time and head for the beach. If not, stay indoors and wait for the heat to come down.