Safety tips and the importance of winter hiking
Hiking during summer could be mind-blowing, but you would be mesmerized that cold weather hiking offers more than what you would expect. It would do you right to get your endorphins pumping while hiking in winter.
Nonetheless, when you are trekking to a highly elevated scene like a mountain, your preparation set has to change. It is not a form of discouragement, but some guidelines would benefit you if you're set for winter hiking.
Look at the cold weather hiking tips below and thank me later.
Shall we start?
1. Never be a loner and make sure others are aware of your location
It is vital to possess a company that will use their skills in hiking plus an extra hand to aid where one is struggling. If you are going to camp, it will cushion warmth too and decrease cases of getting hypothermia. Also, tell somebody else who is not hiking where you're going. You should also inform emergency contacts as to which trail you'll be heading for your departure and arrival time to help during a crisis scenario.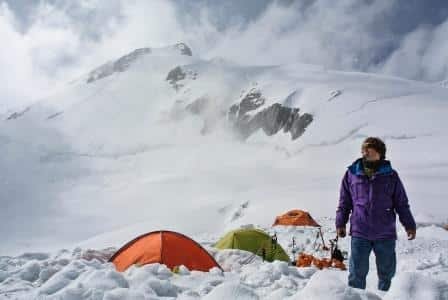 2. Start small
Dependent on the place you live perhaps you've ever hiked in winter for a long time, but the thing is for the first winter hiking time take it slow on yourself. By this is implied here is that you should keep the trekking distance shorter to reduce health perils. When you do that, it will give you an opportunity to discover your winter hiking potential.
3. Know your gear and layers
Hiking during summer may want to make you feel stark naked, but that is not the case with cold-weather hiking. With winter it calls for precise and strategic plans when the subject is about layers. It is always crucial to have base layers that touch your skin to have moisture wicked away.
If you are thinking of cotton fabrics THAT'S A NO! Go for synthetics or wool fabrics. Precisely in chilly conditions base layers of medium weight should be put on underneath thicker options to cushion warmth.
Check out our new picks of hiking pants for cold weather.
Always, you need a pair of hiking pants that will keep your legs warm and dry. With that in mind, it is quite essential to invest in a great pair of hiking pants for an epic hiking experience. Let us delve into more details on how to choose the best cold weather hiking pants.
4. Always have emergency plans
First and foremost carry more backpacking eatables water as well as supplies than you can think of. Make sure your body is ever hydrated. Do not assume that since you're traveling in cold weather water is unnecessary. You could be stuck due to adverse weather conditions and what you've carried will be inevitably invaluable.
Perhaps there are alternative routes make sure that you are aware of them so that you don't lose your way. Do not forget to carry extra cash in case there are emergencies. Do not risk your health or anybody in your group by failing a first aid kit. Last but not least make sure all rescue and medical services locations where you're hiking are at your fingertips.
5. Check the weather and the routes online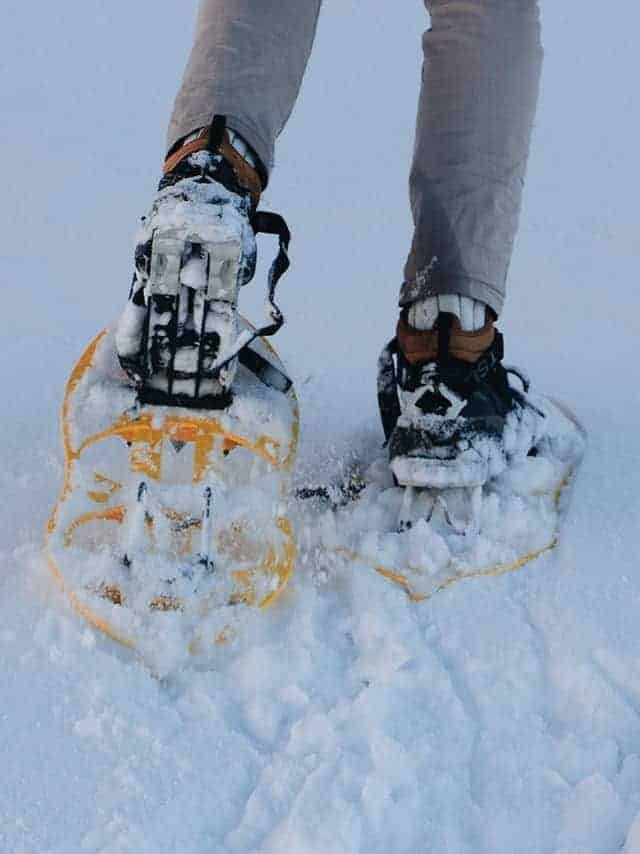 It could be a move that is intuitive at some point however some conditions and courses are desirable in winter seasons. It is recommended that you should follow a park with much info on any social media because circumstances regarding that place are well analyzed. The worst thing you can ever do is hike on a closed trail regardless of your expertise level.
Something else to consider is that in winter some trails will be lesser invisible because every ground will look alike due to snow coverage. Know the trail blazes and landmarks before trying to hike. While hiking makes sure, there is a person or two who understand all the routes and trails.
Remember there is nothing like being prepared when the subject is all about hiking in cold weather areas.
6. Cold weather issues for hikers
Moving on well and swiftly, hiking in winter could bring about some complications that are undesirable. These complications could even cause death instantly and spontaneously. Some of these complications are hypothermia and Frost-nip.
7. Hypothermia
With hypothermia, your body lacks the immunity to generate sufficient heat to suffice your body. This condition is life-threatening and requires a speedy response. It is caused by prolonged air temperature exposure as well as submersion in 60s temperature water. The lower the temperature levels, the faster you get hypothermia and the lesser timer you will possess to treat it.
Symptoms of hypothermia are apathy, numb feet or hands, poor judgment, slurred speech, unsteadiness, shivering, less cautiousness as well as pale and cold skin. Under challenging conditions, you will get shallow breathing, stiffness, unconsciousness, sleepiness, slow pulse, and weakness.
Treatment of hypothermia is done via restoring the body temperature and getting the victim indoors. Use warmer blankets, hot water containers, and anything that could help them get warm.
8. Frost-nip/Frostbite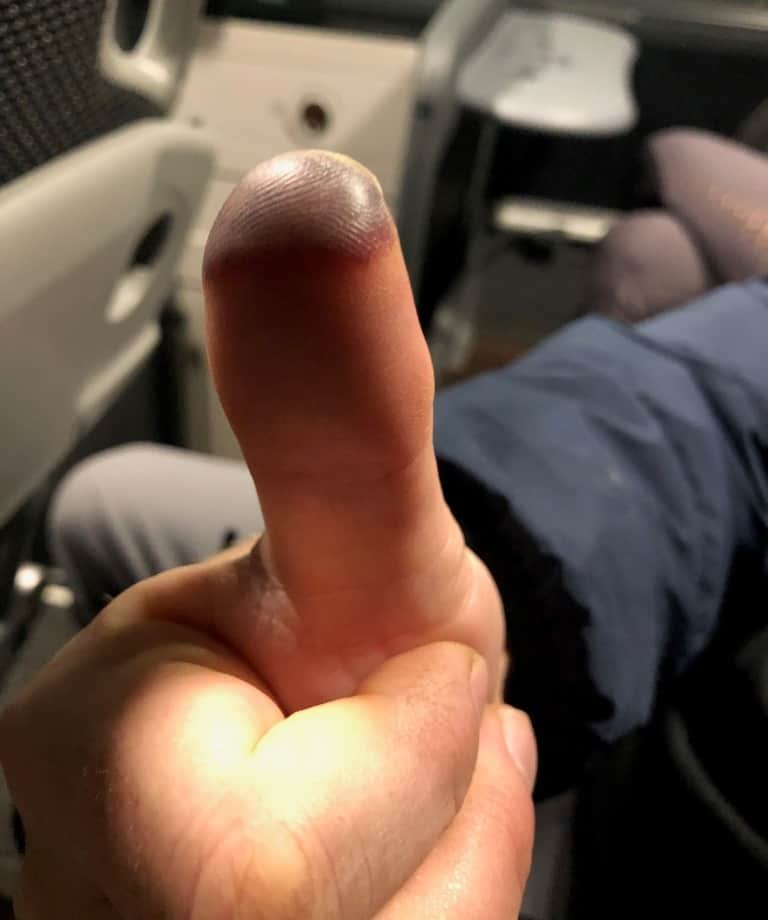 Your body could be warm and sweaty however some areas of your skin could be uncovered and may be harmed. These body parts that are prone to coldness are the toes, ears, fingers, and nose. Your body gets no permanent problems only that the part that has lost warmth feels cold. Frost-nip makes the tissue and the skin freeze. Frost-nip is in four degrees from the skin's outer layer to muscles that are frozen to the bones.
Symptoms of Frost-nip are rubbery, numbness, cold and white skin. Under challenging conditions, the skin becomes stiff, swollen, red, rubbery, dry, and black.
Treatment of Frostbite – take the Frost-nip victim to dry and warm locations preferably indoors. Rewarm the part that is affected. Use water from 100F to rewarm. Do not rewarm the body outside because it will still freeze.
Final verdict
In a recap statement, it is with a due hope that you have immensely learned a lot about winter hiking and all about it. Dependent on where it is you're going for cold weather hiking it is wise to have sufficient plus extra gear like hiking winter jackets, parkas, crampons, etc.
The essential aspect is that you should take with you your common sense which to some is uncommon. Not to be rude but you should at some times compromise or shorten your hike. Alternatively, go for an alternate trail if the place you're going has adverse cold conditions. If you loved this guide, do share it with your comrades till then happy cold weather hiking.
Happy trails. Enjoy!
Always, be aware of the local weather forecasts and news. Never hesitate to alter your trip if the weather goes bad.
Pros
Can boost your immune system
No biting insects
You can escape crowds
Cons
Beware of cold safety
Know the accurate weather
Keep enough food
Reference:  
1. https://en.wikipedia.org/wiki/Hypothermia                                    
2. https://en.wikipedia.org/wiki/Frostbite                                          
3. https://www.wikihow.com/Treat-Hypothermia