Stop right there, to know some facts about mountains in Africa! So, you've decided to hit the roads and go for hiking thru Africa. Interesting choice but the question you're possibly asking yourself is where is it that you can go to enjoy hiking in a tremendous experience like never before. Forget about the lame prejudice people have, the golden answer is Africa. It is a sure bet that you will leave there with a story to tell forever. Here is why?
Africa is a continent with over fifty countries each holding its jaw-dropping, eye-watering rich nature. With amazing natural, historical, man-made and so many features all situated in Africa you can't go wrong. Not a satiating point? Well, it is only in Africa second to the Amazon Forest that you will find diverse animal species that you cannot find anywhere else. Don't you want to see them? And what's more, Africans are very hospitable and welcome any visitor warmly. They'll eagerly want to help you out wherever you feel stranded.
No doubt, where else do you find such three in one perfect combo? It's the only continent that you will never have enough of. While hiking, enjoy Africa's beautiful landscapes. Without further ado let me take you to the list of the top ten hiking places you can go in Africa in case you haven't made up your mind on where to visit. It's a junkie worth list that needs to be voluptuously covered. Buckle up and let's start packing your backpack for travel.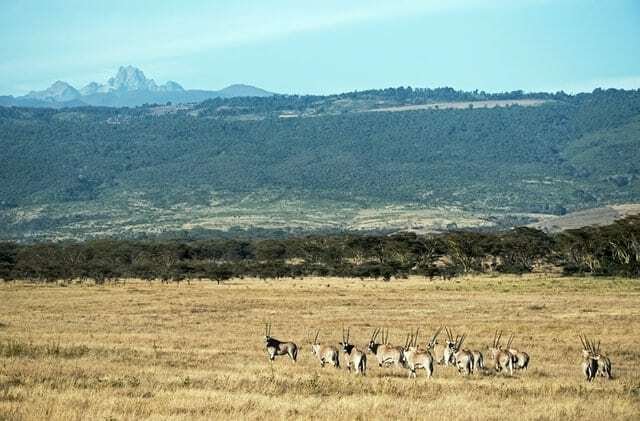 Best Places To Travel In Africa
MOUNT KILIMANJARO SUMMIT
MOUNT KENYA SUMMIT
RWENZORI MOUNTAINS
BOKONG NATURE RESERVE
RIM OF AFRICA
SIMIEN MOUNTAINS
MOUNT MULANJE
BLYDE RIVER CANYON
FISH RIVER CANYON
ATLAS MOUNTAINS
OTTER TRAIL
MOUNT NYIRAGONGO
1. MOUNT KILIMANJARO SUMMIT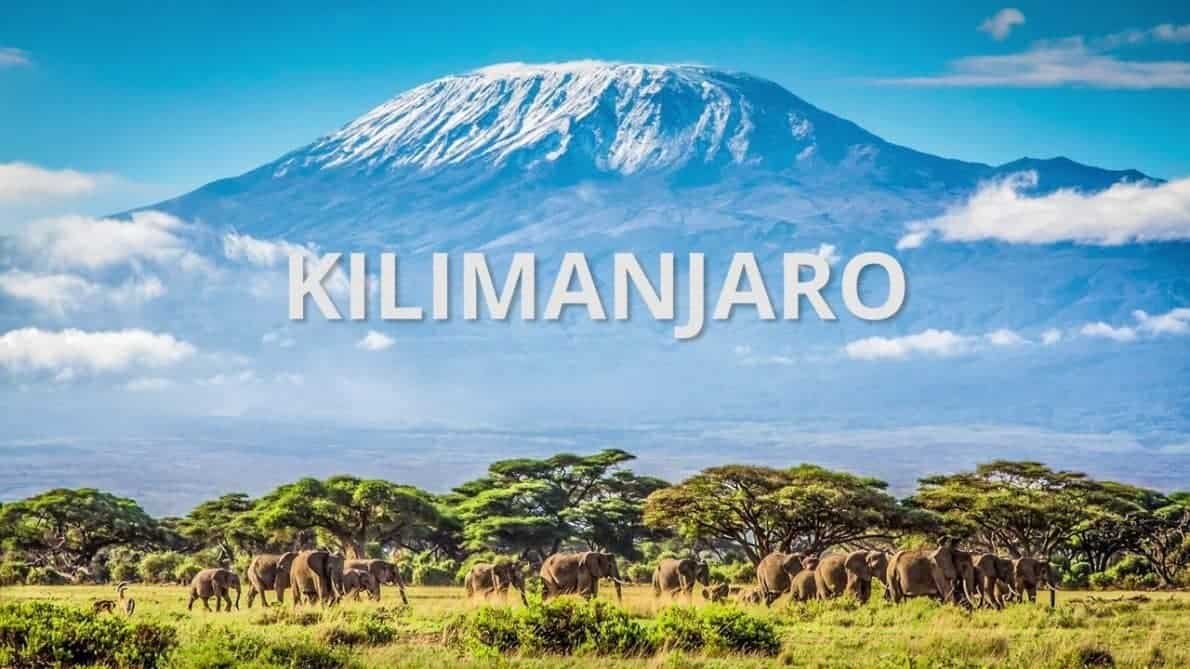 Have you ever felt like you want to be in charge of the world, all of it under you? Then the summit of Mount Kilimanjaro is where you need to be. With the rich snow on the mountain, the experience is simply breathtaking. It's the highest mountain in Africa rising up to 19, 308 ft. However here is the catch, you should be ready to rub shoulders with the altitude. Not to worry, it's worth the take.
2. MOUNT KENYA SUMMIT
Second, to Mount Kilimanjaro, Mount Kenya tops Africa's second-highest mountain and the highest in Kenya. With Mount Kenya, reaching the summit needs climbing via an ice route or rock varieties. If that sounds too technical for you, then Point Lenana comes as a second option for you to hike to. It's Mount Kenya's side peak. From there, you'll gain impressive rock Nelion and Batian tower views. Not to forget the beautiful Mt. Kenya National Park landscapes and lake glaciers.
3. RWENZORI MOUNTAINS
Also referred to as the 'Mountains of the Moon' due to the peaks that are snow-capped this mountain range that's legendary was believed to be the River Nile's source by Ancient Greek explorers.  The mountains are situated at the Democratic Republic of the Congo (DRC) and Uganda borders.
Central Circuit Trail is well maintained and is a route that is very striking and will take an average of a week to cover with a lot of huts on the way. Although Mount Rwenzori doesn't lack animals it becomes hard to spot them. Such animals include hyrax, hog, white and black colobus, bushbuck, chimpanzee, blue monkey, buffalo, and leopard. In addition, you'll find over two hundred species of birds of which nineteen are endemic.
4. BOKONG NATURE RESERVE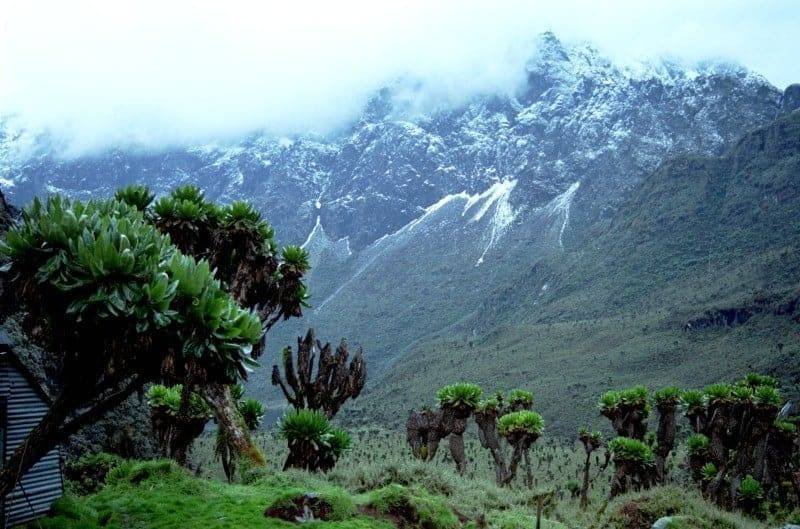 Deep in the highlands of Lesotho is where you will find inner peace as it is Africa's highest top nature reserve. Hiking trails in Bokong Nature Reserve are interconnected with one of the routes heading to the Katse Dam, which has the highest of Africa's dam walls. At Bokong, there's an interpretive trail that's 45 minutes long and full and half-day walks.
You might also want to try out a 40 km hike that takes three days along 'Africa's Roof' which heads to Ts'ehlanyane which is Lesotho's largest National Park. Bokong consists of wetlands, heathlands, and grasslands not to leave out the Maloti Mountains' surroundings.  Lesotho also boasts of Lepaqoa waterfall that freezes come winter. You don't want to miss this exhilarating adventure.
5. RIM OF AFRICA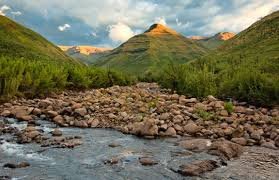 This is amongst the world's greatest treks that are long distanced. It's about 650 whooping km. Commencing in Western Cape's Cederberg Wilderness Area, the trek leads you to Cape Mountains. You'll end at Outeniqua's foothills while viewing amazing scenarios while you're on the ridgelines, trails, and old paths on Garden Route. It's up to you to choose if you want to trek the whole route from September up to November or subdivide the whole route into shorter weekly sections.
6. SIMIEN MOUNTAINS
The Simien Mountains of Ethiopia are a global Heritage site consisting of 4500 meters tall pinnacles, valleys, and plateaux which home animals like caracal, ibex, gelada, and wolves. When you hike Simien Mountains, get ready to experience extraordinary cloud-wrapped peaks and hills, landscapes, waterfalls, streams, and deep gorges.
7. MOUNT MULANJE
If your aim is heading to Central Africa, well then you might want to get a spectacular trek to Mt Mulanje. With a 3000 meters peak, it's the highest in Central Africa with a wealthy variety of trails all for you to choose from. The trails drive you via dramatic waterfalls, forests, and green valleys. As if that's not sufficient, you can spot plenty of wildlife like dassies and monkeys. Always, carry a good camera for travel to record this awesome scenario. What more is there to ask for?
8. BLYDE RIVER CANYON
Hiking trails are in dozens each one of them offering a special view of the Blyde region. Leopard Trail is amongst the best hikes which lead to Three Rondavels. Three Rondavels are rocks that are round and massive believed to be huts reminiscent of indigenous people.
9. FISH RIVER CANYON
The 85 km, a four day trail shall lead you to the world's 2ndlargest canyon- Fish River Canyon. Now, this hike is not for everyone because it requires strength, fitness, and strength. Once you begin, there's no looking back. It is a tough trail for certain.
10. ATLAS MOUNTAINS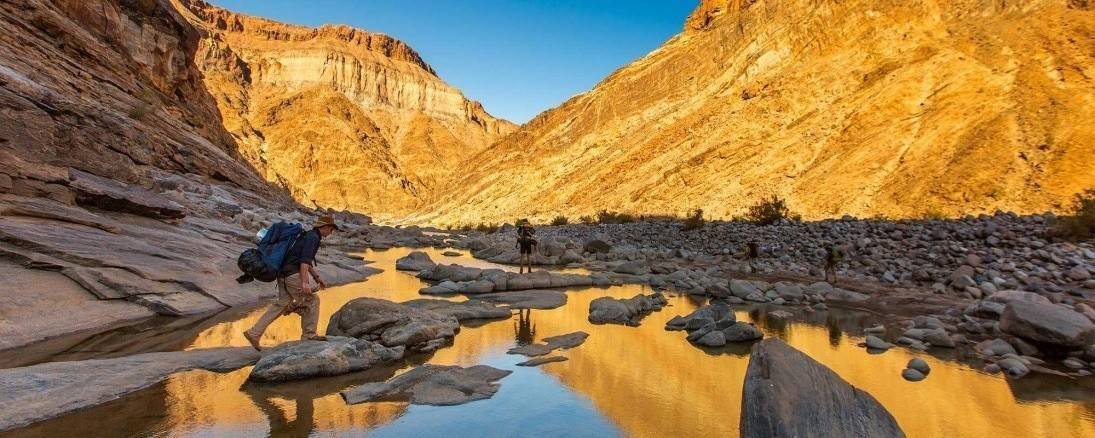 Why not a good hike to Morocco in the spectacular mountain range? If you want to enjoy an excellent trek in Toubkal National Park.  Apart from impressive views, visiting the Morocco region is a time step back, whence you can meet the Berbers and visit villages that have been there for centuries.
11. Otter Trail
It is a 45km long trail. Its location is the garden route coast of southern Africa. It is among the finest in the world. You come across scenic landscapes close to the shoreline. The stretch runs from the Storms River to the East. It ends in the Natures Valley. That is in the Tsitsikamma National park in the west.
It will take you around five days to complete the trek. A large proportion of the track follows the cliff tops. Therefore, you can conveniently cross the scenic rivers. That happens as you move towards the sea level. You will have daily encounters the several steep inclines. Besides, there are rough terrains. Besides, there are fynbos, lush forest, and rocky sections.
12. Mt Nyiragongo
For a unique exploration, Mt Nyiragongo in Congo is the place to consider. It is located in Virunga national park. You will experience trekking at one of the most dangerous volcanos. It has experienced over 30 eruptions. 
The top is a spectacular point. You will enjoy a view of the active volcano.  On your way, you will see Lake Kivu. You will also see the city of Goma. The dwelling has been a victim of the eruptions.
Conclusion
Do you like the list? I don't know. But it's a sure bet that you will not regret if you dare visit these places. Africa with its rich heritage carries more than this. It is all dependent on the bulk of your wallet. If I were you I'd visit every place mentioned above. Good luck hiking.