Clean water promotes good health. On the flip side, contaminated water brings along a tone of water-borne diseases and other terrible infections. Hence, the essence of carrying clean water while hiking goes without saying. Luckily, best portable water purifiers are here for you.  Sadly, water reservoirs, hydration sleeves, and water bottles are not fully reliable when outdoors. What if your reservoir runs out of water? It is possible to drink water from outdoor water sources such as lakes, ponds, and rivers. However, you risk falling ill. Furthermore, there is also a big chance that the water will be dirty and foul-smelling. 
What Is The Best Portable Water Purifier?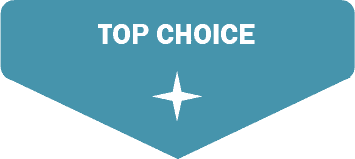 Sawyer Products
MINI Water Filtration System
LifeStraw
Go Water Filter Bottles for Hiking
Katadyn
BeFree 1.0L Water Filter

Sawyer Products
MINI Water Filtration System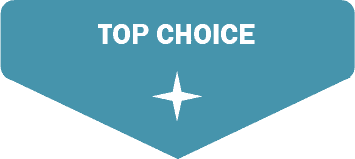 LifeStraw
Go Water Filter Bottles for Hiking

Katadyn
BeFree 1.0L Water Filter
Epic Reviews of The Best Water Filter For Camping: 
With the best water purifier for backpacking, you can hike worry free. Check out the following buying guide with reviews for the best water purifier for backpacking.
1. Sawyer Products Mini Water Filtration System
"Best Portable Water Purifier For Hiking, Trekking and Camping!"
If you are unsure of how to get the water filtered in the jungle, the Sawyer Products Mini Water Filtration System is here for you. 
99.99% Efficiency
It is a fast and reliable solution for outdoor enthusiasts. It boasts of 99.99% efficiency. This way it can totally get rid of unwanted viruses, bacteria, and parasites for your water.
Revolutionary construction
Nonetheless, it features an expertly constructed structure with firm plastic material for added durability. Still, the model has a squeeze bag for a fast and less strenuous water filtration process.
Quality Adapters
On top of that, the model comes with an adaptor meant to heighten the quality of filtered drinking water. The adaptor happens to be very compact and versatile with regard to usability. Each filter cartridge on the set is capable of cleaning 10,000 gallons of water. 
Versatile
It can be attached to faucets, water pouches, and water bottles to facilitate the transfer of water to the filter.
Ultra-light
At 2 ounces, it is the lightest filtration system that you can bring on any outdoor excursion.
In fact,  the Sawyer Mini Water filtration system is simply the best, hands down. Try it now and thank us later.
---
2. LifeStraw Go Water Filter Bottles
""Best Water Filter Bottles For Hiking, Trekking and Camping!"
Hiking can never go wrong with this model for a couple of reasons:
Two-stage filtration system
First and foremost, it is designed with a two-stage filtration structure. So, that ensures the quality and taste of the filtered water is five stars. The two-stage filtration system is also more efficient in eliminating contamination. Additionally, with this water filter, you will not have to worry about bacteria and protozoa. Since, it includes the award-winning LifeStraw hollow fibre membrane.
Unmatched efficiency
For reduced chemical matter, chlorine, bad odor or taste, the model is fitted with a carbon capsule. Nevertheless, it is pretty easy to use and fill with water too. Likewise, you do not have to wait for the filtration process to end for you to quench thirst. It happens as you enjoy your water.
Super-fast filter cartridges
The filter cartridges are fast and can be replaced whenever the need arises. Moving on, the filter is meant to last long, owing to the BPA-free Tritan from which it is made.
Unique features
Its mouthpiece incorporates food-grade silicone that is easy to clean. Also, the mouthpiece curbs cracking and chipping. Finally, the model has a carabiner for attachment to a backpack.
In fact, LifeStraw has been on the front line in manufacturing convenient hiking filter straws. Always, this model lives up to this reputation.
---
3. Katadyn BeFree 1.0 L Water Filter
"Best Portable Water Filter For Hiking, Camping and Backpacking!"
The Katadyn BeFree water filter is your ultimate hiking companion.
Compact design
It is very popular for its compact size and super lightweight. Furthermore, it's collapsible nature allows to fit in any backpack thus heightening portability.
Fast
Nonetheless, it is very fast and efficient in cleaning water from ponds as well as pools in the jungle. This is due to a set of strategically placed EZ-Clean membrane and replaceable micro filters. It is known to get rid of sediment, cysts, and bacteria by an efficiency rating of up to 99.9999%. With this model, you can filter over 1000 litres of contaminated water effortlessly. 
Spacious storage capacity
Moving on, the model boasts of a one-liter capacity that is relatively spacious for longer excursions.
Exceptional added attributes
Still, it has a 42 mm mouth that is wide enough to make filling effortless. Another incredible feature that you will love about the Katadyn BeFree is the lack of an after taste.
In fact,  The Katadyn BeFree 1.0L presents another viable modern option for outdoor water purifiers. It is ideal for a small group or a multi-day hiking trip. 
---
4. MSR TrailShot Micro-Filtration System
"Best Portable Water Purifier For Hiking, Trekking  and Camping!"
The MSR Trail Shot micro-filtration system gives you the freedom to enjoy water from any water source without fear of contracting water-borne diseases.
Portable
It is a very portable model owing to its compact size, unique design, and lightweight.
Versatile
The model features a one-handed pump with a sturdy silicone pump and a long hose. It makes it easy for you to quench thirst directly from a source of water or fill a water bottle.
Top notch filtration rate
Additionally, the pump is so efficient and can filter a litre of water within 60 seconds. A few shakes will have your water ready for drinking.
Professional construction
On the same note, a debris cover on the mouthpiece ensures that the water you drink is clean. You will definitely love the hollow fibre technology which facilitates filtration. Besides meeting the U.S EPA drinking water standards, the fibre helps to trap deadly bacteria and protozoa.
No chemicals
Kindly note that there is no chlorine or iodine utilized in the filtration process.
Maintain effortlessly
Likewise, cleaning the model after use is a piece of cake.
In fact,  the MSR TrailShot Micro-Filtration System is a versatile, portable and effective water purifier ideal for day hiking.
---
5. Etekcity Water Filter Straw 3 Stage Filtration
This model is packed with a tone of life-saving features.
Effective three-stage filtration capability
To begin with, this purifier is capable of filtering up to 1500 litres of water. It is possible thanks to a three-stage filtration system that completely eliminates insect contaminants, bacteria, heavy metal ions, chlorine among other elements. First, there is a pre-filter that removes solid dirt. After that, there is the carbon filter on the base that eliminates bad taste and also neutralizes bad odor and taste. At last, we have the micron hollow fibre membrane that captures microorganisms and other harmful agents.
Easy to use
The filter is easy to use. Alongside that is an extension tube that can be used to retrieve water from a deep water source.
Sufficient water pouch
Similarly, the model comes with a 16-ounce water pouch that can hold filtered water.
Effortless maintenance
Moreover, cleaning the purifier is pretty effortless as it includes a syringe. For easy access, the model has a utility belt that can be attached on a backpack.
No doubt, A pocket-friendly price, unmatched functionality and incredible durability make the MSR MiniWorks EX Microfilter a premium emergency water purifier.
---
6. MSR MiniWorks EX Microfilter Water Filter
"Best Portable Microfilter Straw For Hiking, Trekking  and Camping!"
The MSR MiniWorks EX microfilter has proven to be a very reliable water purifier for camping, hiking, and other backcountry excursions.
Exceptional filtration system
It boasts of a replaceable Marathon EX ceramic which is very harsh against bacteria, protozoa, and particulate. Plus, its carbon core is very adequate in expelling bad odor and taste. 
Exemplary filtration rate
Still, the purifier comes with an advanced AirSpring Accumulator that enables it to maintain an amazing water flow rate of one litre per minute.
Versatile
That's not all, another fascinating thing about the micro-filter is its compatibility with a good number of water bottles and reservoirs.
Easy to carry around
Additionally, it is quite compact and lightweight for sweat-free portability. On top of these features is a storage bag.
In addition to being dependable, the microfilter is very portable. It is a valuable hiking gear that deserves a try.
---
7. Platypus Gravity Works 4 L Water Filter
"Best Portable Gravity Water Filter For Hiking, Trekking  and Camping!"
Using the Platypus Gravity Works filtration system is a no brainer.
Unmatched filtration rate
The purifier is very effective with the capability of filtering four liters of clean water within 2.5 minutes.
Superior effectiveness
Nonetheless, the model is very tough on dirt and water-borne pathogens. What is more, the model has a Platy zip opening for effortless filling and refilling.
Sufficient storage capacity
Its eight-litre storage capacity is adequate for a group or a multi-day hike.
Long lasting filter cartridges
Also, its filter cartridges are very durable and can process up to 1500 litres of water before having to be replaced.
Portable
At 305g, the Platypus Gravity Works filtration system is very light and easy to carry around.
In fact,  It is a five-star gravity water purifier worth every penny you spend on it.
---
8. Sawyer Products PointOne Sueeze Water Filter
"Best Portable Squeeze Water Filter For Hiking, Trekking  and Camping!"
The PointOne squeeze water filter system does not disappoint when it comes to providing good drinking water in the jungle.
Revolutionary construction
It is sturdily constructed from quality material to stand the test of time. The model is fitted with a one-micron filter which makes sure the dirty water is filtered accordingly. Its innovative set up allows one to drink from a pond, river or lake directly. This is owing to the inbuilt push-pull cap. Still, the model has faucet and bucket adapters which can be utilized in increasing the volume of filtered water.
Integrated storage pouch
Likewise, you can suck it up into an integrated pouch for storage. You will love the fact that it is compatible with standard threaded water bottles.
Innovative filtration system
Furthermore, the filtration system is facilitated by U-shaped micro tubes. These tubes are responsible for trapping bacteria.
Easy to set up
By the same token, the model comes with a syringe filter cleaner. Actually, that makes it easy to maintain the purifier after use.
In fact,  this all-in-one model will live up to your water safety expectations. No doubt, this design save you a great deal of time and money too.
---
9. Survivor Filter PRO 0.01 Micron Water Filter
"Best Portable Water  Purifier For Hiking, Trekking  and Camping!"
This water purifier is designed to tend the needs of avid hikers in the absence of fresh water in the jungle.
Innovative carbon filter
At the top of the list for the features is the innovative carbon filter. As a result, it can produce up to 528 gallons of water prior to replacement. Plus it gives the water better quality by getting rid of the nasty aftertaste.
Rugged design
Together with that comes an internal 0.001-micron ultra-filter that expels dirt, protozoa cyst and bacteria. A cup style lid can be used to scoop or drink filtered water. The model comes with a modern rugged design that is extremely lightweight for added portability. Also, the model has proven to be ideal for water sources of low volume. Lastly, the filter is easy to assemble and clean.
Durable
Durability is unquestionable as it is made from military grade materials.
Impressive flow rate
You will also like its unparalleled flow rate of 2 litres per minute.
In fact,  the Survivor Filter PRO is an affordable water purifier. No doubt, that is fully equipped to handle any water-related emergencies in the jungle.
---
10. GRAYL Geopress 24 oz Water Purifier
"Best Portable Ultralight Water  Purifier For Hiking, Trekking  and Camping!"
Top notch functionality and exceptional lightweight are some of the attributes that best define the Grayl Ultralight Purifier Bottles.
Fast filtration process
This model takes approximately eight seconds to filter 24 oz (710 ml) of clean drinking water. It's simple yet powerful design allows you to utilize your body weight to in an effortless manner for a timely filtration process.
Portable
Moreover, the compact and lightweight structure makes the purifier portable.
Superior purification technology
Aside from that, its purification technology is unlike any other. First, there are rugged double non-woven layers of ceramic fibre at the base which offer durability. On the same note, its cartridge is fitted with mesh ions that are positively charged to eliminate impurities. To top it off, it comes with activated carbon that is tasked with absorbing odor and bad taste. All these sections work hand in hand to enhance the removal of impurities and unwanted pathogens.
In fact,  if you need a purifier that offers value and utmost reliability, we would recommend the Grayl ultra-light water purifier.
---
11. Survival Hax Water Filter Straw
"Best Portable Water Filter Straw For Hiking  and Camping!"
If you are in search of a reliable water purifier then the Survival Hax straw should be your go-to model.
Versatile design
Some of the features that make it outstanding is a versatile design.  You can either sip water from a water source directly or filter the water to a water bottle first.
Convenient to use
For added convenience, it comes with an extended tube that can be utilized in the event the source is deep or murky.
Safe
Additionally, the filter is made from materials that are safe for human use.
Durable
Nevertheless, the filter is very durable and guarantees over five years of service.
Effective filtration system
A two-stage filtration system ensures 99.99% effectiveness in eradicating dirt and microorganisms.
No chemicals applied
Another interesting attribute is that there are neither chemicals nor artificial additives at play.
Additional features
Unlike your common water filter, the Survival Hax is packed with multiple life-saving features such as a compass and signalling mirror. Apart from being light, it has an integrated carabiner that can be connected to a bag to ease carrying.
In fact, The Survival Hax is an exceptional water filter. Of course, that is not just effective but also well equipped to keep you hydrated from any water source.
---
Luckily, portable water purifiers are here for you. Water filters and purifiers make it possible for adventurers to enjoy clean and safe water from outdoor sources. They are not only portable but also quite reliable and super-efficient.
How Do Portable Water Filters Work?
The working mechanism behind water filters is no rocket science. They utilize a series of cartridges aligned along their structure to combat debris, protozoa, and bacteria. Also, these cartridges get clogged over time and might have to be cleaned or replaced.
Actually, some models have pre-filters that take care of debris and sediment. The subsequent extract then moves on to the filter cartridges. Pre-filters come in handy when filtering huge water quantities with huge amounts of dirt.
How Do You Purify Water When Hiking?
There are multiple ways in which you can purify water when hiking.
1. Water Filters
Here are some of the types of water filters:
i. Gravity water filters


This option is ideal for a group set up. It is composed of a filter and two water reservoirs. Gravity water filters have proven to be fast, convenient and effective in filtering large volumes of water. With gravity filters, you can have four litres of water in less than four minutes. All you need to do is fill it up with water, hang it on a raised surface and wait for clean water. No pumping is required in this case.
ii. Pump water filters
As the name suggests, pump water filters have a pump. This makes pump filters faster than gravity filters owing to the pumping mechanism. The option is great for a small group or a single person. Nevertheless, pump filters are prone to mechanical damage and require regular maintenance. Likewise, they tend to be a little costly. They adequately eliminate dirt, protozoa, bacteria, and odors.
iii. Squeeze or sip water filters
With this kind of filter, you need to squeeze or sip in order to access clean drinking water. They are perfect for personal use. Another unique feature about them is their ability to draw water from deep water sources. They are fitted with a system of microscopic pores that undertake the filtration process.
2. Purifiers
Unlike water filters, purifiers are able to adequately remove small and evasive viruses. Most of them use UV light and chemicals in their filtration process.
3. Chemicals
The most commonly used chemical in purifying water is iodine tablets. They are very sufficient in eradicating small parasites although they leave an aftertaste. All the same, patience is required as they take up to thirty minutes to work effectively.
Are Iodine Water Purification Tablets Safe?
Iodine tablets are very good at purifying water. Yet, too much of anything - especially a chemical – is harmful. Exorbitant amounts of over 1100 mcg per day will yield negative effects on one's health. 
4. Boiling
Boiling is simple yet very potent against infection-causing pathogens. Even so, it is not the best option for a one day hike as you will have to carry a boiling container and make a fire. Another downside of this method is that it fails to remove sediment.
Does Boiling Water Kill Parasites? Will Boiling Water Kill Bacteria?
Scientific studies have proven that water at seventy degrees Celsius will be able to kill 99.99% of viruses, protozoa, and bacteria within a minute. Hence, at one hundred degrees Celsius, the water will be totally safe for drinking.
What Is The Best Water Purification Method?
While water filtration will only expel protozoa and bacteria. The purification ensures that all contaminants including viruses are eradicated. There are several methods of purifying water but reverse osmosis is the best so far. It tackles a wider spectrum when it comes to removing pathogens.
What Will A 1-Micron Filter Remove?
A micron is the measurement of the openings on a water filter. They are designed to be smaller than protozoa cysts or bacteria for sufficient filtration. The average diameter or width of bacteria ranges from 0.2 to 2 microns. Thus, a 1-micron filter is capable of eradicating most of the cysts and bacteria from water.
Can Water Filters Remove Viruses? 
Water filters are only capable of getting rid of protozoa cysts and bacteria. They are not equipped to handle viruses apart from a few high-end filters. Conversely, purifiers are a good match for the tiny viruses.
What Is The Best Water Filter For Camping? 
Quick view list:
1.

Sawyer Products SP126 Mini Water Filter (Premium Pick)
2. LifeStraw Go Water Filter Bottle (Top Pick)
3. Katadyn BeFree 1.0L Water Filter (Best Value)
4. Survival Hax Water Filter Straw
5. MSR TrailShot Pocket-Sized Water Filter for Hiking
6. Etekcity Water Filter Straw Camping Water Filter
7. MSR MiniWorks EX Microfilter Water Filter
8. Platypus GravityWorks High-Capacity Water Filter
9. Sawyer Products PointOne Squeeze Water Filter
10. Survivor Filter Heavy Tested Micron Water Filter
11. GRAYL Ultralight Water Purifier(+Filter) Bottle 
Final Verdict
It is vital to have a proper portable water purifier if you really look to have a good time in the jungle. Before choosing the best water purifier for backpacking, you should consider your needs. Above all, get one with a fast flow rate, impressive durability and five-star functionality.