The best dog backpack for hiking should come with unparalleled durability, premium qualities, and kingly opulence. In this article, we will be discussing vital facts about dog backpacks. We will also delve into what to consider when buying them and review their features.
People like to hit the road every once in a while and feed their eyes on what nature has to offer. Just like humans, your pets love adventure too. However, there are lots of things that you might need to carry on a hiking trip. Topping that up with your dog's supplies can be overwhelming. How about having your pooch carry its own supplies? This is what dog backpacks are meant for.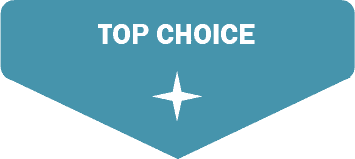 OneTigris
Dog Backpack for Hiking
Kurgo
Baxter Dog Backpack
Outward Hound
Lightweight Dog Backpack
OneTigris
Dog Backpack for Hiking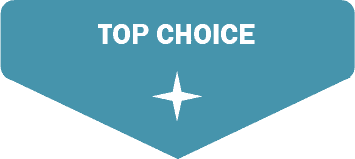 Kurgo
Baxter Dog Backpack
Outward Hound
Lightweight Dog Backpack
1. OneTigris Dog Hiking Backpack
"Best Suitable To Fit Any Pooch Size or Shape With Adjustable Webbing!"
Premium Pick
Main Features
Spacious for more storage
Well balanced
Four D-rings for leash and extra bags
Quality material
If you are looking for a durable and optimally functional backpack for your dog then the OneTigris backpack is worth considering. The bag offers ample space thanks to two large zipper pockets on the side.
Balanced by side pockets
Moreover, the two side pockets are integral in providing balance for the pack. Four D-rings on the pack provide more room where extra bags and a leash can be attached.
Nonetheless, the pack is designed to fit in any size or shape through the use of adjustable webbing. Besides that, it is also available in different sizes for smaller or larger dogs.
Quality Material
Durability is not questionable as the pack is made with quality material not to mention double stitching that holds the pack firmly together. It also features sturdy zippers that enhance durability too.
Padded straps
The bag is made with light cotton fabric which elevates breathability and comfort. This comes in handy during long trails. Going on, the pack's straps are extensively padded in order to curb hair loss. For easy control, the backpack is fitted with a handle at the center.
In fact,  OneTigris Pack is the perfect choice for outdoor enthusiasts seeking a pack that is highly breathable and fashionable for their furry friend.
PROS
Double-stitched center handle for durability
More buckles
Lightweight
CONS
It is not water-resistant
---
2. Outward Hound Dog Backpack
"Best Suitable For Your Furry Friend To Carry Their Own Hiking Gear Comfortably!"
Top Choice
Main Features
Designed to fit snugly on any body size
Made of durable material
Spacious pockets
Reflective material for locating
The Outward Hound Day-pack offers more space than any hiking bag in its class. Other than being spacious, its saddlebags are detachable such that, the rest of the backpack can remain intact even when they are off.
More storage space
In addition, more storage room is provided by extra openings and mesh pockets. You will not have to worry about the security of your belongings as the pack comes with strong dual zippers in the pockets.
Tough Nylon Material
Nonetheless, thirst will be a non-issue with this pack as it features a water bottle holder that is elastic. Moving on, the pack is built to withstand any rough terrain due to the tough nylon material from which it is made.
Reflective Material for Locating Easily
For visibility, the pack is fitted with a reflective material made of bright colors. The pack is available in a variety of sizes for extra-large, large and small dogs. Similarly, it is meant to fit snugly on any pooch owing to thickly padded adjustable straps.
Can be used as a Carrier
Extensive padding also curbs chafing and hair loss. In the event that the dog is unable to maneuver through the hiking terrain. Then, there is a cushioned handle, that makes it easy to carry your pooch around.
In fact,  The Outward Hound Day-pack is a light, pocket-friendly pack designed to render top functionality.
PROS
Cushioned dog carrying handle
Dual zippers
Detachable saddlebags
Fitted with a reflective material
Inbuilt elastic water bottle holder
CONS
Straps are insufficiently padded
---
3. Kurgo Baxter Dog Backpack
"Best Lightweight backpack With Reflective Material For Visibility!"
Top Choice
Main Features
Has a strong handle for control
Fitted with a reflective material
Robust clip for leash attachment
Sturdy zippers
An exquisite rugged and lightweight feel are some of the attributes that define the Kurgo Baxter Dog backpack. For a secure fit, the pack comes with up to eight points of adjustment. It is sewn with a strong handle at the center which aids in control.
Breathable Mesh
The weight of this bag is well distributed on the shoulders of the pooch for easy carrying. Breathability is enhanced by a mesh material on the interior. To add to that, the pack is easily visible due to a reflective material that is available in different bright colors.
Robust Leash Clip & Sturdy Zippers
It also features a strong leash clip and sturdy zippers which heighten its durability. To top it off, the pack comes with a reinforcement that aids in the distribution of weight and alleviates pressure on their spine.
In fact,  this pack is ideal for your pets in search of a pack that is not only lightweight but also ergonomically shaped for their shape.
PROS
Features eight adjustment points
Properly ventilated
Reinforced to provide spinal support
Ergonomically shaped to fit your pet
CONS
The control handle is not robust enough
---
4. Ruffwear Approach Dog Backpack
"Best Fit For Your Pets For Walking, Trekking, and Mountaineering!"
Reliable Pick
Main Features
Ultralightweight design
More durable material
More spacious 
Fit comfortably
Among the outstanding features of the Ruffwear Approach dog backpack is the sturdy non-slip straps that hold it in place. Similarly, the straps incorporate a five-point adjustment system that ensures that the pack fits well.
Available in Different Sizes
The pack also features an integrated V-ring where a leash or harness can be attached for easy control. Moreover, its straps are sheltered and easy to adjust for a customized fit. Nevertheless, the pack is available in five different sizes ranging from small to extra-large.
Fit Comfortably
It is designed to fit comfortably on their body by distributing weight across the shoulder. Finally, the pack is ultra-light, durable, and well-ventilated.
In fact,  The Ruffwear Approach Dog Backpack is an impeccable product that guarantees top-notch quality and premium comfort for your dog.
PROS
Integrated V-ring for easy control
Five-point adjustment systems for a secure fit
Available in different sizes
Well ventilated
CONS
Saddlebags are not detachable
---
5. Mountainsmith K 9 Dog Pack
"Best Suitable backpack With Numerous Features!"
Reliable Pick
Main Features
Four-point adjustment points for a snug fit
Reflective material for easy location
D-ring for leash
Airmesh panels for ventilation
Mountainsmith K 9 Dog Pack outperforms numerous packs in terms to comfort, functionality and general performance. The pack comes with numerous features that make outdoor excursions enjoyable. At the top of the list, we have pannier pockets that are fitted with dual zippers.
D-Ring for Leash
Moreover, the pack has four adjustment points that provide a snug fit for your four-legged friend. Alongside that comes a belly strap with a single adjustment to the pack secured. Still, the pack has an integrated D-ring which a leash can be attached.
Reflective Lining for Locating
It is compatible with any shape thanks to its ergonomic design. Locating your pooch in the dark or frosty weather is easy as it is sewn with a reflective line. Ventilation and breathability are enhanced by air-mesh panels that brush against the dog's body.
In fact, The Mountainsmith K-9 Pack is a fairly priced pack offering world-class ventilation and an extensive storage room.
PROS
Dual zippers for convenience
A belly strap to keep it secured
Integrated D-ring for a leash
A single haul handle for easy control
CONS
Its buckles are not durable
---
6. Lifeunion Polyester Dog Saddlebags
"Best Durable And Quality WaterProof Pack For Your Pets!"
Reliable Pick
Main Features
High breathability
Adjustable back and neck circumference
Durable and adjustable buckles
Firm stitching for rough use
An incredible combination of convenient features like sufficient storage space and lightweight make this pack desirable. It is meant to remain secure and comfortable on your pooch despite the prevailing hiking conditions. This is achieved with the help of a rubber-padded handle that you can use to control or hoist your dog from one point to another.
Firm Stitching
Additionally, the pack features a sturdy D-ring that is firmly held in place by bartack stitching. You can attach a leash to the ring in order to be in control of your pet. The back and neck circumference is adjustable to eliminate choking or chafing.
More Ventilation
The pack incorporates durable contoured buckles that are made of plastic for easy adjustability. Ventilation and breathability are heightened by mesh netting and mesh back panel. Lastly, the pack has top-quality zippers that are smooth and abrasion-resistant.
In fact,  The Lifeunion Polyester Dog Saddlebags Pack is a comfy and ultra-light pack suitable for long hiking expeditions.
PROS
Sturdy zippers
Strong and padded rubber handle
Firm D-ring
Made from quality material
CONS
Cannot withstand bulky loads
---
7. Pawaboo Dog Backpack
"Best Fit With Adjustable Harness And Spacious Saddlebags!"
Reliable Pick
Main Features
More secure
Adjustable straps for a snug fit
Lightweight design
Mesh panels for ventilation
Unlike traditional packs, the Pawaboo Dog backpack makes it easy for you to carry around your little furry friend while on an adventure. It is ergonomically designed for optimal comfort.
Adjustable Straps
The pack has adjustable straps that are extensively padded making it light and comfy. This pack boasts ample storage space. Its neck circumference is highly adjustable which provides comfort for your companion.
Extremely Lightweight
The pack offers unmatched durability owing to the fact that it is made with quality 600D Oxford cloth. On the same note, the cloth makes it extremely light and enhances ventilation. Ventilation is further amplified through mesh panels on the sides and breathable polyester fiber. Its elastic openings allow the dog to fit in easily.
In fact,  the Pawaboo Dog Backpack is a light-capacity hiking dog carrier ideal for pups that are medium-sized.
PROS
Expandable pockets
Straps are adjustable
Lightweight and high-quality material
Comfortable for your pet
CONS
It may not be appropriate for large breeds
---
8. Pettom Dog Backpack Saddle Bag
"Best Fit For Your Dog With Lightweight and Breathable Material!"
Reliable Pick
Main Features
Adjustable to provide a snug fit
Made with quality Oxford mesh
Integrated reflective live for visibility
Features sturdy non-slip straps
Just as the name suggests, the Pettom Dog Saddle Backpack 2 in 1 Saddlebag & Vest Harness offers multiple functionalities coupled with other five-star qualities.
Reflective Line for Visibility
It is comfortable and convenient for any dog to put on. Moreover, it features bright colors and a reflective line which makes them visible even in the dark.
Lightweight and Breathable
Furthermore, it is made from Oxford mesh that is light and breathable. For more comfort and security, the pack comes with non-slip straps that are highly adjustable.
Ergonomic Design
An ergonomic design also enhances comfort and ensures the pack fits snugly. There is a handle on the top of the pack that you can use to help your dog get over obstacles or control it.
This pack does not disappoint in terms of functionality. The Pettom Saddle Backpack 2-in-1 Saddlebag & Vest is highly adjustable not to mention the fact that is easy to clean.
PROS
Spacious pockets
Ergonomic design
Breathable and comfortable
Waterproof and lightweight
CONS
Its straps do not remain secured thus it does not fit snugly
---
9. OSPet Saddle Bag Backpack
"Best Fit For Your Adventurous Trails with Your Dog Comfortably!"
Reliable Pick
Main Features
Highly adjustable straps
Well ventilated mesh harness
Spacious and expandable pockets
Fitted with a reflective line for visibility
Nothing spells opulence like the OSPet Saddle Bag Backpack. It features a two-in-one design where it can be utilized as a dog hiking backpack and a harness at the same time.
Thickly Padded Harness
Top comfort is provided by a thickly padded harness that eliminates overhead fatigue and cuts on friction. The pack is made from a strong material that makes it long-lasting.
Non-slip Rubber Handle
It also features a non-slip rubber handle for control. Reflective lines on the side ensure that your pet is visible at all times.
Adjustable Straps
In addition to that, the pack is ergonomically designed to fit any size. Adjustable straps make sure that the pack is well secured.
The pack is fairly priced considering its world-class qualities. It is worth buying for your pooch as it reflects value for money.
PROS
2 in-one design
Designed for outdoor adventure
Adjustable straps
Detachable harness
CONS
Padding on the neck circumference is too thin as it digs into a dog's neck
---
What is the importance of a dog backpack?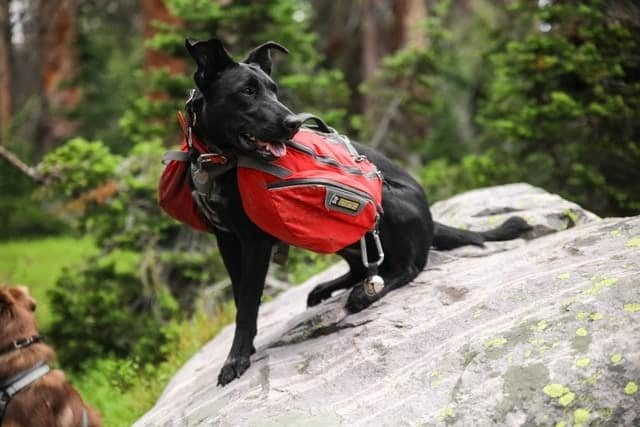 Numerous benefits can be accrued from using a dog pack and some of them are listed below:
1. Can be used as a training tool
2. Good for exercise
3. Working Mode
Can be used as a training tool
These packs can be used for leash training as they often have a leash attachment D-ring. Other than that, the packs create some form of physical challenge that you can utilize to help your pooch heed your commands.
Good for exercise
Few backpacks tend to be weighty making them ideal for exercise. High energy dogs like pit bulls need something to keep their level of activity in check. A heavy backpack is an excellent form of a physical challenge that can wear down high-energy breeds.
Working Mode
Rather than carry your furry friend's supplies while on a trip, it would be wise to let it bear some load too. You see, they love responsibilities that they master through physical and mental stimulation. Working helps to keep them calm, stay focused and drain away excess energy.
How do you choose a backpack for dogs to wear?
Below are aspects that you should keep in mind while selecting a backpack for dogs to wear while hiking:
1. Functionality
2. Pack material
3. Comfort
4. Age and size
Functionality
Above everything else, you need a pack that is fully functional. It should be spacious to accommodate more items and be balanced evenly. Moreover, the pack should be firmly secured to prevent falling or discomfort. A handle should also be fitted above the shoulders. This makes it easy for you to control your pooch or carry it over obstacles.
Pack material
Hiking is marred with lots of obstacles, unfavorable terrain, and so on. Such hurdles can only be conquered by sturdy materials that are abrasion-resistant.  The material should also be water or rain-resistant. Nonetheless, it should be breathable and light. Canvas, cotton, and polyester have proven to do well on these gears.
Comfort
It is vital for these to be comfortable. Ensure that you choose a pack that will be gentle on your pets' skin. Poor designs are known to cause hair loss, choking, and chafing. It should also fit well on their back, alleviate pressure from the dog's spine and distribute weight across the shoulders. Other than that, the straps ought to be wide and thickly padded. The same applies for the back panel. This will guarantee an enjoyable hiking experience.
Age and size
Smaller or younger dogs will need lighter packs while bigger or older ones will do fine with bulkier packs. Do not pressure your pet beyond its limits.
Things to consider while choosing backpacks for dogs to wear:
1. Weight
2. Breathability
3. Tapered saddlebags
4. Padding
5. Extra features
Weight
An empty backpack for your pets should be very light. This is what you look for when choosing the ideal one. Lightweight packs can be carried for a longer time. The weight of the pack is anchored on the material from which it is made as well as other features.
Breathability
High breathability is essential in hot weather. A fabric that is breathable allows air to flow through with ease hence leaving their skin cool and comfortable.
Tapered saddlebags
Tapered saddle bags shift the weight of the pack to the shoulders rather than the back.
Padding
A pack that is thickly padded is comfy. This cushioning eliminates the risk of skin irritation, hair loss and chafing. Padding should be more concentrated on straps.
Extra features
Additional features enhance convenience. This could be a water bottle holder, a D-ring for leash attachment and so on. A reflective line on the sides can also come in handy in the event that your puppy disappears into the dark.
Final Verdict
There you have it! Next time you should not leave your furry friend lying lonely locked up in a kennel while you can explore the jungle together. Get your pooch a backpack along with your backpacking backpack and have fun together. Make use of cute backpacks for your furry friends to wear to alleviate the pain of carrying your pet's supply while hiking. Most of the brands on the above list are pocket friendly. Choose one that is safe and comfortable for your pooch.
FAQs
Let us go through some FAQs related to Dog Backpacks:
1. How much weight can a dog carry?
It would be unwise to have your furry friend carry a bulky pack without prior exposure or training. You can start by having your dog put on an empty bag just to get used to the feeling. Thereafter, you can progress by making the load heavier gradually. The ideal weight for a tactical dog backpack should be about 10 to 12 percent of the pooch's weight. This carrying weight can go up to a maximum of 25% of the weight depending upon its health, breed, and training. You can observe any signs of straining. Simply ensure that it is comfortable with the pack on.
Bringing your furry friend along on a hiking trip takes the experience to another level. Dogs are known for their ardent friendship and unquestionable loyalty. Trekking together provides a perfect opportunity for you to bond with your pet. Nonetheless, it helps to break the monotony of being tied up in one place. Moving on, exercising with them creates epic workout sessions. In other words, you get to exercise while hiking or trekking. To top it off, walking is an ideal time to train your furry friend on obedience, leash walking, and so on.
3. What are the best dog backpacks?
The following is a quick list to choose from:
1. OneTigris Dog Backpack For Hiking (Premium Pick) 
2. Kurgo Baxter Backpack (Top Choice)
3. Outward Hound Backpack (Best Value)
4. Ruffwear Approach Dog Backpack
5. Mountainsmith K-9 Dog Pack
6. Lifeunion Polyester Dog Hiking Backpack
7. Pawaboo Dog Backpack
8. Pettom Dog Saddle Backpack
9.  OSPet Saddle Bag Backpack
4. Do dogs like carrying backpacks?
Yes, they do. Dogs love to please their owners and feel useful around them. That is why they like to carry backpacks especially when they are cut to their size and weight. Backpacks make them purposeful, happier, and well-behaved.
5. How do you backpack with a dog?
A dog-friendly trail should be the first thing you look for before going into the jungle with your pooch. Ensure your pooch is prepared physically to bear the weight of a backpack. Likewise, your pet must be monitored at all times whether on or off-leash. Moving on, protect them from heat to keep them from exhaustion while in the jungle. Its paws have to be protected too. Finally, make sure no poop or other waste is left behind.
6. How do I prepare my dog for a hike?
First, get your pooch fit for the hike. Aside from that, it is crucial to train your furry bud for walks. After that, you should find a trail that is friendly for pets. Afterward, pack the necessary gear for your companion as well as food, water, and treats. Include poop bags, toys, and a first aid kit for doggies too. Do not forget to give the dog a backpack if it is capable of carrying one. The dog has to be well-fed and hydrated to maintain its energy levels before hitting the trail.
7. What dog can carry the most weight?
Rottweiler is a large, trainable, and energetic breed that weighs more than 100 lbs when fully grown. It should be able to handle bulky loads of up to 20-25% of its body weight under perfect health conditions. However, you have to wait up to two years before subjecting them to any loads. The only downside of large breeds is that their joints mature slowly. Their lifespan is short too. Always, discuss with your vet before giving them any task.
8. Are collies good hiking dogs?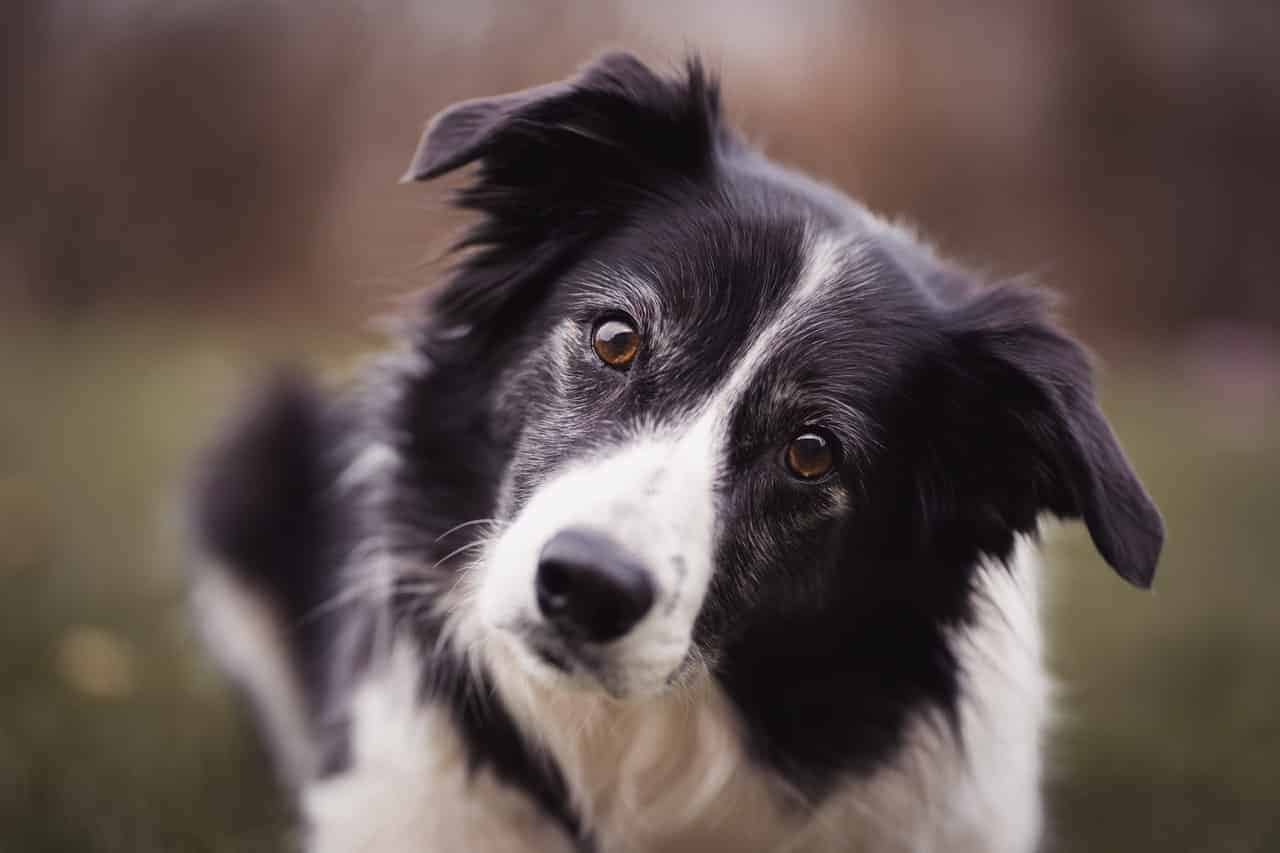 They are ideal for hiking and outdoor excursions. Collies are strong, healthy, and well-behaved when appropriately taken care of. On top of that, this dog breed is known for its strong herding instincts which are crucial during group hikes.
9. What should I pack in my dog bag?
Your dog bag needs to have a few water bottles alongside a portable water bowl to keep them hydrated. Apart from that, it needs to have a bag of treats to keep your furry friend happy and energetic on the hike. Another essential is poop bags. The canine will also benefit a lot from a first aid kit in the event of an injury. Moreover, you ought to pack an extra leash, towel, tick remover, flea comb, toys, and dog-safe sunscreen.
10. How far can a dog hike in a day?
It is all about the breed type. High-energy breeds such as huskies can hike for up to 20 miles in a single day while smaller or less energetic breeds can manage 5-10 miles.
11. What is the best-behaved dog?
Some of the attributes that determine a well-behaved dog is a trainability and calmness. Such four-legged pals are often docile and less energetic. This includes the Golden Retriever, Labrador retriever, and Great Dane breeds.
12. Is Hiking well for dogs?
Hiking is great for your pooch in different ways. It helps them to exercise and keep their weight in check. Additionally, walking aids in maintaining strong muscles. Besides that, it is a perfect way to break the monotony and escape boredom.
13. Can a dog hike 10 miles?
The hike distance that a dog can cover is anchored on the breed. Both small and large canines can beat the 10-mile mark. Nonetheless, larger breeds are capable of walking beyond the 10 miles.
14. What's the most athletic dog?
Several breeds have a genetic advantage with regard to their athleticism. It makes them better at jumping, running, or playing. The greyhound is the fastest dog in the world. This factor makes them the most athletic breed.
15. What dog breeds are best off-leash?
The best pooches off-leash are definitely easy to train and obedient. Breeds that are excellent off-leash include German Shepherd, Brittany Spaniel, Poodle, Doberman Pinscher, Australian Shepherd, Vizsla, Labrador Retriever, and Golden Retriever.