Are you planning for a vacation? In today's hustling routine, giving yourself a break to unwind and relax is necessary. It is soothing and reenergizes the mind for upcoming challenges. However, planning a trip isn't as simple as it sounds, especially when you are a pet owner. After all, no one wishes to leave their furry friend behind. While many people leave them at daycare centers when traveling, they keep missing them the entire time. So, why not take your pet along?
Traveling with a pet might sound complicated and risky, but it is not impossible. All you'll have to do is be mindful and plan the trip smartly. Look for accommodations that let visitors check in with their pets to ensure you don't have to keep a furry friend in the pet center. Likewise, consult the vet and list all essentials you have to pack for the pet.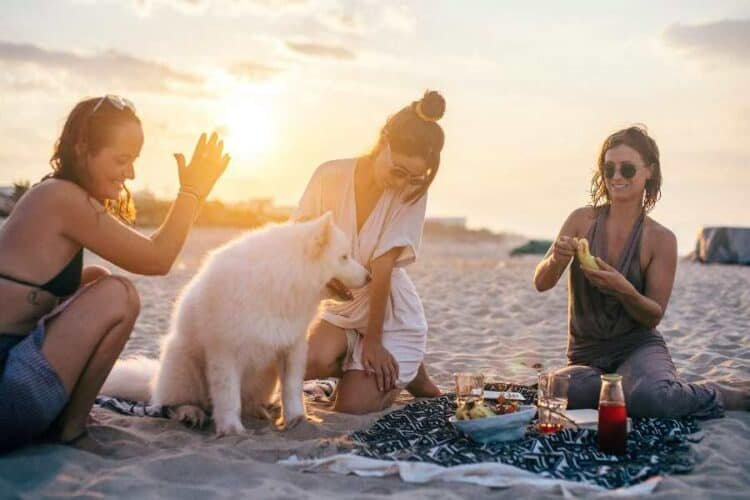 With effort and proper planning, you and your pet can have the most memorable vacation together. If you are not ready to leave your pets back home, let us help you plan a trip. Here are seven essential tips for traveling with your furry friends.
1.     Find a Pet-Friendly Accommodation
Every travel destination has a plethora of hotels and resorts. However, these options become limited when you are traveling with a pet. Not every hotel allows cats and dogs, whereas some accommodations have a separate area for pets. Therefore, your first task is to find pet-friendly accommodation. If you're heading over to the mountainous regions in Tennessee, let's say Knoxville or Gatlinburg. Then, it's best to look up pet friendly cabins in Gatlinburg or Knoxville.
Once you shortlist a few hotels, ask if there will be any additional pet fees. Similarly, also inquire if they charge a refundable cleaning deposit. Most hotels charge a certain amount if your furry friend ends up damaging something on the premises. Lastly, specify your pet's breed to ensure it is allowed in the hotel.
2.     Consult with Your Vet
Before heading out on vacation with your pet, make sure your furry friend is healthy enough to travel. If your pet is on vaccinations, make sure there aren't any health risks with taking a long trip, especially if your pet is old. For this, you have to consult a vet. You have to inform the vet where you are headed so they can offer tips to safeguard your pet from potential risks in that region.
If you are traveling to a beachy destination from a cold location, pets can become a target of fleas and ticks. In such a situation, the vet will vaccinate the pet beforehand to avoid any likelihood of allergies. In addition, the vet will also issue a health certificate stating your pet is fit and healthy to travel. Lastly, don't forget to carry the regular pet medications in your travel suitcase.
3.     Get a Comfortable Carrier        
Is your pet used to traveling? If not, you have to get your hands on a comfortable carrier. You must ensure the carrier has enough room for your pet to stand, move around, and lay down. Likewise, add some toys and a blanket inside the carrier to make it comfy. The objective is to associate a positive feeling with the carrier instead of fear. After this, you have to get your pet used to a carrier. Perhaps, leave the door open so that your pet can explore the airline itself.
Moreover, start taking out your pet in the carrier to see how it reacts. Maybe, you can take your furry friend for groceries in the carrier to get them used to it. Besides this, look into the specific rules and regulations for pet carriers. You must ensure the carriers' weight, material, and dimensions align with the airline's regulations.
4.     Pack All Essentials
While creating a list of essentials to take along on the trip, prepare one for your furry friend too. It should include essentials like bottled water, pet food, water bowls, medications, grooming supplies, waste bags, collars, and a leash. Also, keep a first-aid kit in case your furry friend hurts itself. That would include sting relief pads, emergency blanket, pet brush, sterile pads, Benadryl, and first-aid tape.
Further, gather all the papers and documents alongside the health and vaccination certificate. Most importantly, you have to update the pet's identification (ID). Even though pet owners are super careful about their pets, getting lost in an unfamiliar place is likely possible. So, don't forget to recheck the ID tag on their collar and include critical information like address and contact number.
5.     Plan Frequent Stops & Play Time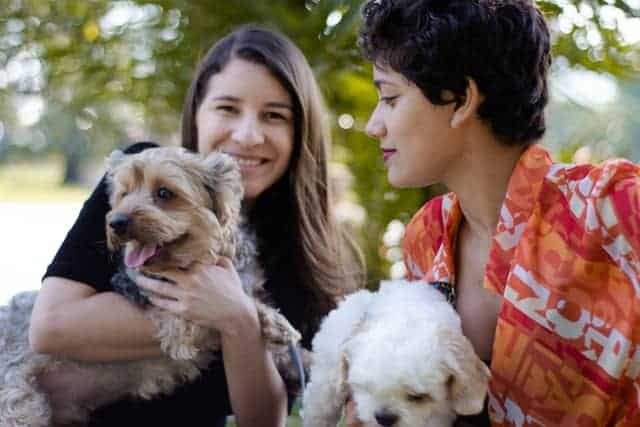 Similar to how traveling can turn out stressful for you, your pets can also fall victims to stress. Do a few trials in your car weeks before the trip to ensure this doesn't happen. For this, you've to take the pet in the carrier and drive around a block. Also, reward your furry friend with a treat for behaving well in the car.
During the long drives, ensure to stop and have a little playtime with your pet. As humans need time to stretch and munch on some snacks, the same applies to pets, especially dogs. So, don't forget to park the car and allow your companion a quick stretch or bathroom break. It will keep your pet comfortable and make the trip much more manageable and enjoyable.
However, if you're flying with your pet, you have to make their ride comfortable. While larger pets have to ride in the cargo bay, smaller pets are allowed to ride with the passenger. Accordingly, you can visit your pet from time to time to ensure they are comfortable.
6.     Stick to a Routine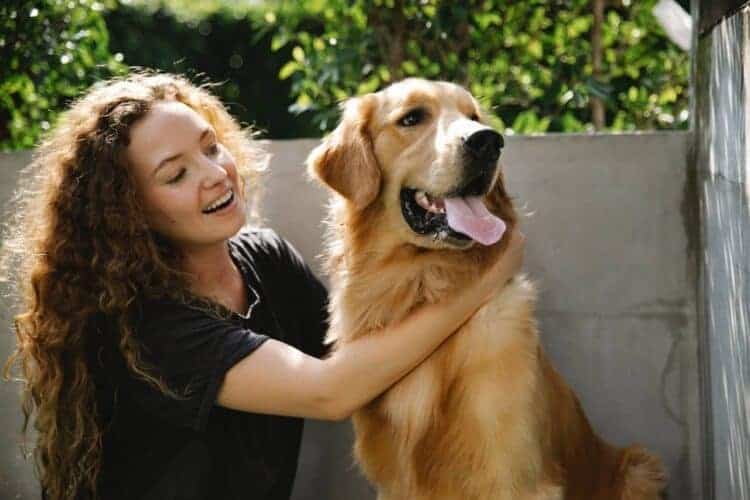 Undeniably, it's tempting to quit the routine and live in the moment while traveling. It might work well for humans, but it's harder for pets. They feel uneasy and uncomfortable when things are happening differently. Therefore, you have to stick to a routine to keep your pet comfortable. It includes feeding them at the same time every day and making sure they get plenty of exercise breaks. Likewise, you have to put their bed in a spot similar to the one they have at home.
Moreover, bring their favorite toys from home, such as a blanket with a similar scent. In addition, try following a similar sleeping pattern. If your pet gets up early in the morning, plan your day accordingly. Not having your pet adjust to a new routine will make the trip much easier. In addition, these little things will help them feel more comfortable in new places.
Final Words
Truthfully, you have to spend a lot of time planning a trip with your pets. You have to look for pet-friendly accommodation, plan your flight and travel, and keep up with your pet's behavior. Likewise, you also have to take care of all your pet's belongings and essentials. It might require extra effort, but this can be a magical experience for you and your furry friend. You both will get time to relax and rejuvenate away from the city chaos. Also, your mind will be at peace, knowing your furry friend is right in front of your eyes.