COVID-19 cases are continually rising across the global platform. The current pandemic situation has locked down the entire world to control the spread of this disease. By this time, few countries and states have officially declared to be devoid of COVID cases. That is why these countries have limited their foreign transactions. However, you can travel around the place if already staying in the region.  Let us go through a few tips to know before traveling to beaches during Covid-19.
Many people are looking forward to visiting nearby beaches or places with their loved ones. If these locations are adequately maintained, and the visitors take proper precautions, then there would be minimal risks involved in such travel plans. Besides, you can travel by car with no contact with the outer world and fix a cargo roof rack for carrying all the essential things to keep yourself and others safe.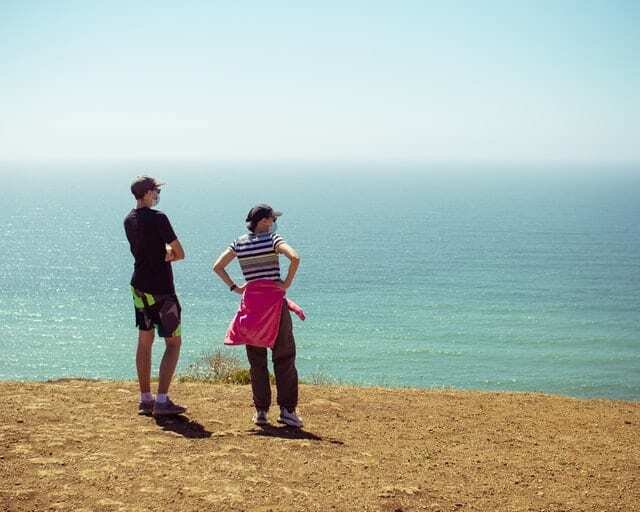 Image Source: unsplash.com
10 Tips to Know Before Travelling to Beaches During COVID-19
Here are ten essential points to keep in mind if you want to travel during this period to the beaches:
1. Maintain Social Distancing
2. Be Cautious About What You Eat and Drink
3. Be Careful with Public Toilets
4. Minimize Contact with Public Objects
5. Wash and Sanitize Frequently
6. Avoid Drowning
7. Stop Touching Your Face
8. Don't Forget Your Mask
9. Carry Your Medicines
10. Are the Rentals Safe?
1. Maintain Social Distancing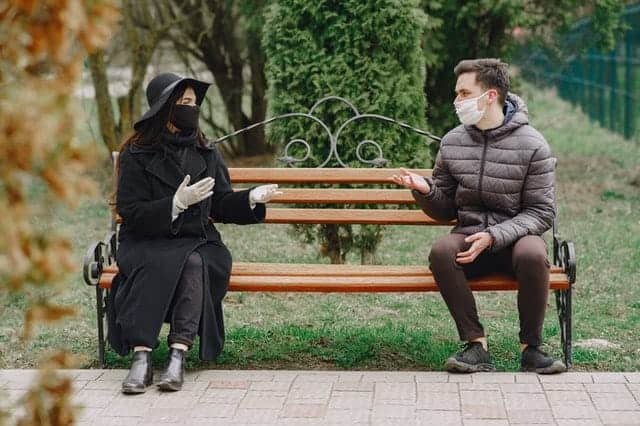 Image Source:  Pexels
There is a reason why doctors and other specialists are keen on maintaining physical distancing between people. Corona cases are on the surge as it tends to propagate through human contact. That is why it's crucial to keep an appropriate distance between people to lower the chances of contamination.
Although you might be able to wander around the beach, you still need to maintain appropriate social distancing. That is essential for both your as well as others' safety. Now the question arises how can you retain distance while roaming around the beaches?
Well, for that, first make your selection correctly. Do not end up planning a vacation to the most crowded place around your location. You need to understand the conditions and research the places that strictly follow this rule. Make sure to get your reservations in those places that promote social distancing and have a fair number of visitors only.
2. Be Cautious About What You Eat and Drink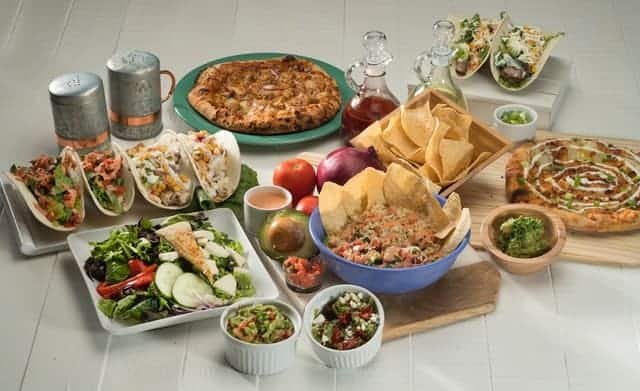 Although food substances aren't harmful, there is no need to take any risks during this COVID-19 pandemic. No individual wants to end up carrying a trait of the virus while returning from a vacation or a day trip. Hence, make sure to get bottled water and drinks to avoid any contamination.
Also, monitor the food and beverage quality served at your hotel to avoid any hassles later. In case you are accompanying children, it is advisable not to experiment with any new drinks or menu. 
3. Be Careful with Public Toilets
While traveling, you might have to use public toilets for multiple reasons. But as already stated, human body fluids are capable of carrying or transmitting the virus to other people. That is why you need to be extremely cautious while using public restrooms.
If possible, try to avoid using these facilities at all. But if not, then sanitize the toilets as much as possible before using them. In the case of children and older people, the risks are certainly higher than the usual rates. Be careful about the places you visit and the public restrooms you use while traveling anywhere during these COVID-19 conditions.
4. Minimize Contact with Public Objects
Make your plans way ahead before traveling to the beaches or any other places. During traveling, you might have to use many items that aren't present in your backpack. You might have to use them from the hotels or the other staff around. And, here you need to be cautious. That is because, though things aren't capable enough to transmit the virus, you do not want to touch any irrelevant material during your stay.
Carry your essentials and sanitize them as much as possible. Also, be very careful about the things used by the elders and the children as well.
5. Wash and Sanitize Frequently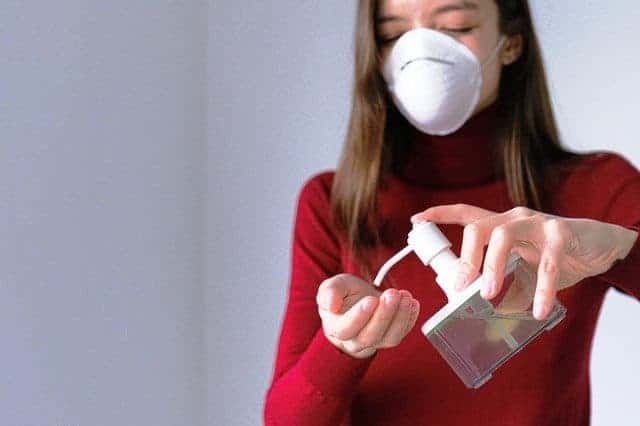 Image Source: Pexels
You need to distinguish between cleaning and disinfecting things, as well as your body. In case when you look for clean objects, they might not be sanitized enough. That is why you must use sanitizer wherever you travel during this pandemic.
Wash your hands with soap and water for at least 20 seconds to lower the chances of virus infections. When you are traveling across the beaches, you must practice this as well. In the case of children and older adults, it is essential to sanitize and clean themselves as much as possible, especially after coming from a free site or the beaches. Carry a 60% alcohol-based sanitizer always with you.
6. Avoid Drowning
You are going to enjoy the vacation to the beaches. It is quite natural that you would be going into the sea waters to explore the peace and serenity of the blue waters. In case you aren't a swimmer, do not take any chances of avoiding the experts there.
Yes, maintaining social distancing is quite essential due to COVID-19. But that doesn't mean one should risk it all in the sea waters. Explore, and enjoy, but do not ignore the lifeguard's instructions at all. 
7. Stop Touching Your Face
You have to stop touching your face and other body parts from time to time. All people have this weird habit of touching our faces from time to time, without reason. When such things can spread virus contamination, it is better to avoid such situations and keep your hands sanitized.
8. Don't Forget Your Mask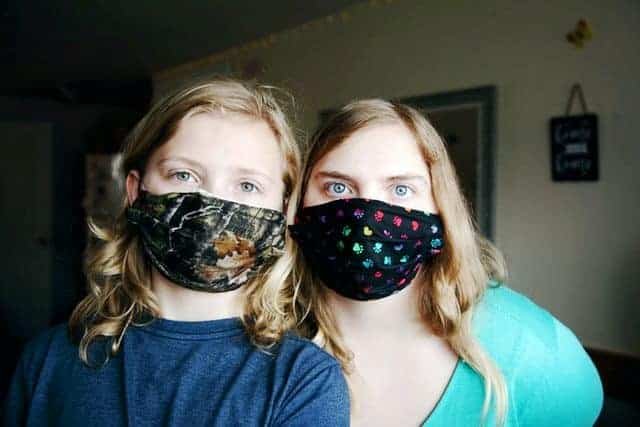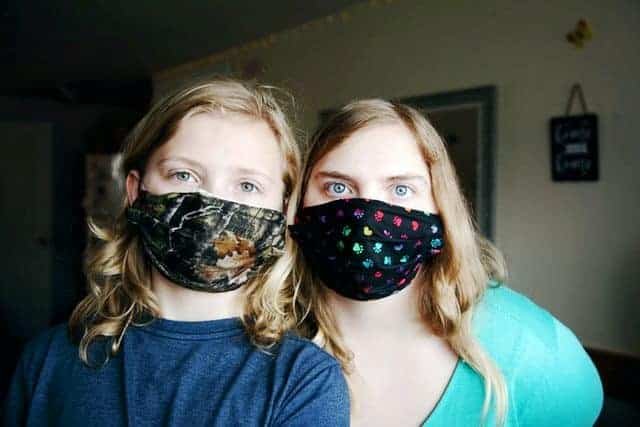 Image Source: unsplash.com
Due to the coronavirus pandemic, masks are your regular companions now. You can come across various types of face masks available in the market. Right from surgical ones to N95 masks, there is a wide range of varieties available for users. But not all are appropriate for you. Determine which one offers adequate protection and is excellent for regular usage. Also, you need to get more than a pair of masks to use while visiting the beach. 
People will be there just like you enjoying some time with their family and friends. No one knows who is going to be affected next. Hence to minimize such conditions, it is essential to wear your masks every time you are out of your room. 
9. Carry Your Medicines
Even if you or your family members lack any health conditions, there isn't any harm in carrying your medicines to the beaches. It is vital, especially when you are traveling with children and older adults. Get appropriate glucose tablets, vitamins, and medication for fever and other allergies to combat any kind of unforeseen situation.
10. Are the Rentals Safe?
Another vital thing one must know before traveling is whether the rental services are safe or not. Even if you hire the services for a day, make sure to ask about the sanitization and the required precautions maintained by the company.
The Endnote
You are supposed to get out of this mundane life and enjoy sunny, breezy weather at the beaches with your loved ones. How can you afford to forget the sunscreen and your sunshades? Yes, you cannot lose these ever whenever you are enjoying the times on beaches. So, make sure to pack your essentials as well as skincare products while you enjoy the serene beauty of nature. 
If you are traveling to the beaches during the COVID-19 pandemic, here are a few tips that can help make your trip more pleasurable and safe. Follow these guidelines and you will be sure not only to stay healthy but also to have a great time in the sun!
Disclaimer 
All the information displayed in this article is in good faith and is exclusively meant for educational purposes. Under no circumstances should the images, graphics, texts, and other materials created by this article be perceived as medical treatment, diagnosis, or instruction. Only seek professional medical advice from a qualified physician concerning any medical condition.
In the event of a medical emergency, contact the nearest medical facility for assistance. Do we neither endorse nor recommend any particular claims, opinions, procedures, or products highlighted directly on the site or through links to an external website?
Always, consult your physician or a qualified medical professional for exact information before deciding on changing your lifestyle or diet depending on the information given in this article.
For updates and information pertaining to Covid-19, refer following links:
https://www.cdc.gov/coronavirus/2019-ncov/index.html
https://www.who.int/emergencies/diseases/novel-coronavirus-2019