Why are hiking shoes so ugly? It is a question that most stylish outdoor enthusiasts grapple with all the time. Well, unappealing aesthetics, poor color-coordinating variables, and unpleasant designs are attributes that are largely synonymous with performance outwear. There are several solid reasons behind that.
One thing that stands out about hiking shoes is the purpose for which they are designed. Essentially, they are created to take on inhospitable backcountry conditions. This means that they come with a rugged design, featuring thicker outsoles, heavy uppers, and excessive detailing. You will also realize that they are relatively bigger and costlier than ordinary shoes. All these unique facets are vital in keeping the footwear comfy, protective as well as supportive on bleak backcountry trails. This post puts into perspective all the factors that make hiking shoes ugly besides providing valuable tips on how to style and make them more fashionable.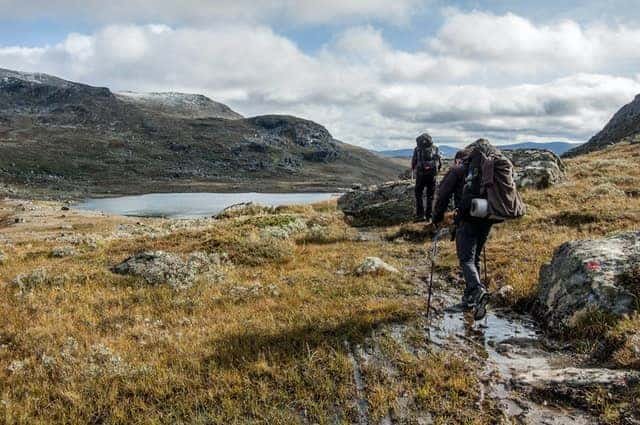 Why Hiking Shoes Can't Be Protective and Fashionable
Before we delve deeper into the matters of fashionable and protective, let us first look at the features that give hiking shoes an unappealing finish. Traditional hiking shoes have certain unique features that make them less wasteful to some extent when compared to other types of footwear.
First, you will notice that they are relatively heavy, weighing more than two pounds at times. Similarly, hiking shoes are bigger in shape and size, an aspect that boots their protectiveness.  You will also learn that their lacing system is more detailed with hook and Velcro straps for a snug fit. Likewise, the outsoles are thick, incorporating deep lugs and aggressive treads. Of course, these features are not common in ordinary shoes. Back to the why hiking footwear cannot yield functionality and style. The following reasons explain it all:
1. Designed for function, not aesthetics
Hiking footwear is meant to take you through rocky terrain, thorny underbrush, slippery surfaces, and marshy roads without a scratch, knee sprain, or discomfort of any kind. This is why their manufacturers focus on a performance-oriented design with great breathability and water resistance rather than the color combination or most details that might be appealing to the eye. Basically, their design is stripped down to bare essentials.
2. Meant for single-use
It is quite rare to see folks rock hiking shoes to the office, wear them to parties or go for a run in their favorite hiking boots. As a matter of fact, they are too heavy and too big for any other activity other than hiking. Unlike trail runners that might be compatible with other activities, hiking footwear is only appropriate for backcountry excursions.
3. Constructed for the outdoor terrain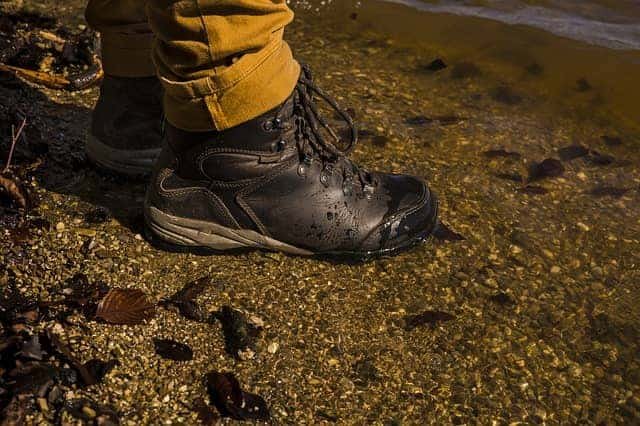 Hiking boots feature an exceptional design adopted for the unforgiving backcountry environment. Outdoors can be quite unpredictable with weather patterns changing constantly not to mention the uneven terrain. Such conditions make hiker susceptible to falls, and knee injury among other life-threatening shortcomings.  Hiking shoes are built to keep such vulnerabilities in check. Their underfoot protection, toe protection, and ankle support stand out. That accounts for their tough uppers, aggressive treads, and additional bulkiness.
4. Equipped with the right technical features
Another reason that explains why hiking shoes tend to be ugly lies in the extra technical details meant to boost functionality. The top technical feature in hiking footwear is the material that is often sturdy, tear-resistant, and durable. Other than that, you will also notice that the insole, outsole, and lacing systems are one of a kind for optimal protection and comfort.
How to Make Your Hiking Boots Stylish
Hiking shoes look ugly, not because they are really that bad-looking but simply because most hikers have no idea how to style them. In this section, we break down crucial hacks on how you can make your footwear more fashionable:
i. Consider material and performance
It is easier to give your hiking shoe a proper makeover if you are certain about the kind of material it is made from. Remember, outdoor footwear is chiefly meant to offer protection and support on all terrains in the jungle. Consequently, for hiking shoes to yield exceptional outdoor performance they should have premium material. That is what you need to be on the lookout for.
ii. Coordinate your style
You don't necessarily have to give up on style, just because you long to spend some quality time outdoors. It is quite possible to enjoy time in the jungle while making a fashion statement irrespective of how odd your shoes may be designed. One way to achieve this is by matching the shoes to your clothes.
iii. Keep them clean
The unforgiving outdoors will get your favorite outdoor footwear smothered in dirt, mud, and sweat. After picking up dirty water and other debris from the trail, your hiking shoes will be dirty, smelly, and awful to look at. The ultimate way to give your shoes a stunning look is to clean and wash them thoroughly after every hike. It will give them a great redo and bring out the spark you need to turn heads.
iv. Pair the shoe with accessories
It is no secret that the design and aesthetics of hiking shoes can be off at times. That should not worry you as a fashionable outdoor lover. With the right accessories like a backpack, stunning gloves, or sunglasses, you can still manage to give your odd-looking footwear a dashing look.
v. Get better-looking laces
One of the attributes that make hiking shoes dull is the shoelaces. Most have red shoelaces. On the bright side, shoelaces are not only replaceable but can also be bought separately. Whenever your shoelaces have a bold distasteful look, you can swap them for a more appealing pair. Make sure you only buy laces meant for hiking to get the sturdiness capable of withstanding grim conditions.
How to Look Fashionable While Hiking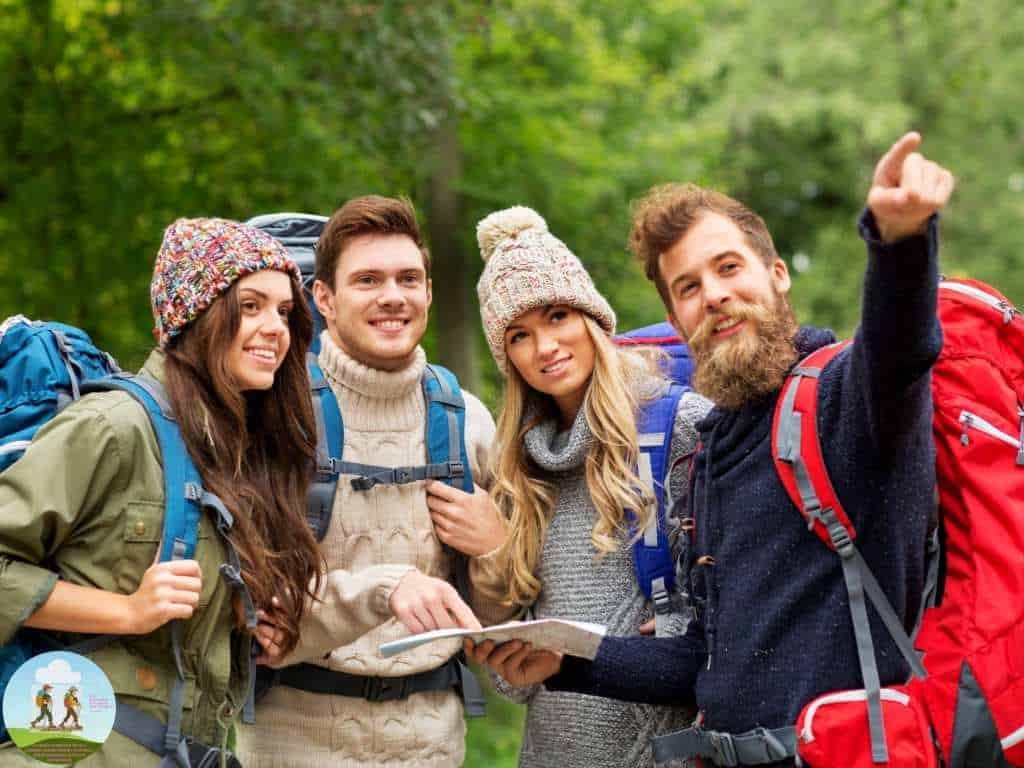 Ostensibly, some people care less about style when hiking the backcountry as long as what they wear delivers the kind of functionality they need. On the flip side, a good number of adventurers like to bring style to the trail. It is possible to dress fashionably without foregoing functionality. Here are a few tips to get you going:
1. Choose noticeable pants
A wide array of hiking pants comes in dark colors, which may be good at heat retention in cold months but less eye-catching. If you want to be remarkable on the trail, it would be wise to go with brighter and lighter shades.
2. Opt for colorful leggings
You need leggings with an exceptional design as well as fabric quality. Your leggings should not be tight-fitting to allow you room to move around freely.
3. Hiking pants or shorts
Shorts always look cuter than their longer counterparts but you should consider the weather when making a choice here. Whether shorts or pants, it is vital to ensure they are not tight-fitting with enough stretch to curb discomfort.
4. Chic top
The top should be flattering aside from providing sufficient coverage depending on the weather. When you have to layer up, simply play around with the colors to yield a chic combination.
5. Classy hiking shoes
Hiking boots may be stereotypically ugly but that should not bar you from going for a little flair and color. Most are traditionally brown or tan; colors that are boring and bland. The cut and style also determine how well the shoes compliment the rest of your outfits. Opt for a style and color combination that lives up to your aesthetic. You also want a trim look alongside a lighter and comfortable shell. Trail runners are ideal for urban and paved trails and short hikes while ankle-cut boots are suitable for technical hikes.
6. Trendy accessories
You can finish your look with a beanie or a pair of gloves in cold months. During summers you might need a pair of sunglasses and a hat to add some style to your look.
7. Cute backpack
Your backpack should not be dull if you are out to grasp people's attention. Apart from sufficient storage space, a light comfortable design, and innovative extras, your pack should highlight your sense of style too.
Should Hiking Shoes Be Snug?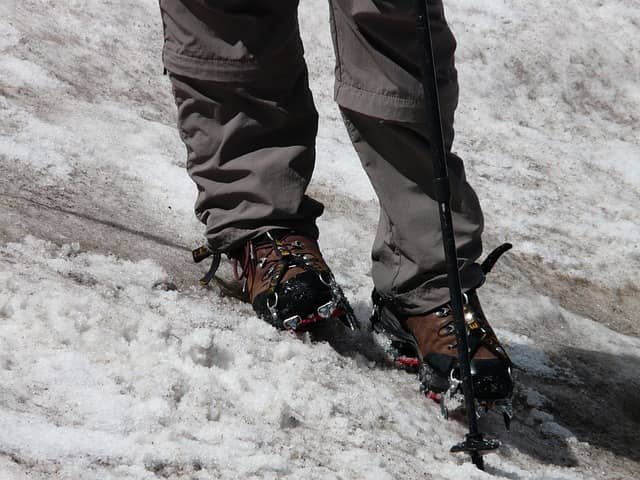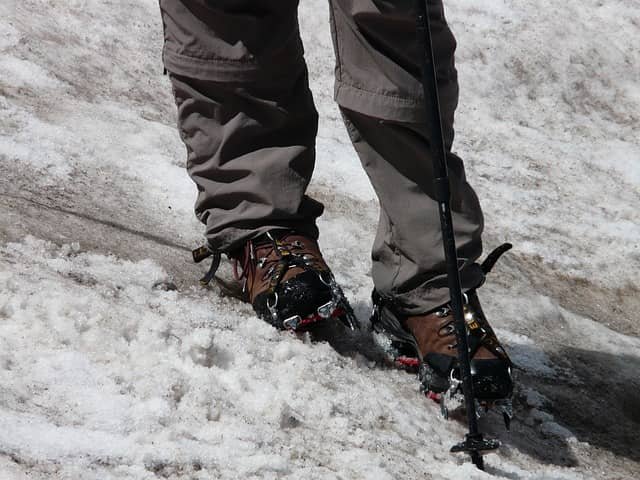 Indeed, hiking shoes ought to be snug. The more snugly they fit, the more comfortable they will be. This prevents your feet from sliding back and forth creating friction that might culminate in blisters. It also amplifies toe and underfoot protection besides enhancing ankle support. On the same note, hiking footwear should not be too tight. Instead, they should allow enough room for natural toe movement. Ideally, your boots should fit in a way that allows you to put a thumb behind your heel when undone. This goes a long way in promoting air circulation and preventing blisters.
It is imperative to understand that performance outwears have functionality as a prime priority in their design. Hence, their aesthetics may not be so dramatic. However, with proper styling, you can make your hiking boots conspicuous. Other than that, you can opt for better-looking trail runners or less rugged shoes.
By going down this route, you risk foregoing the protection or support associated with ideal hiking shoes. Trail runners and everyday sneakers look sassy but unfortunately lack the versatility, function, or breathability of hiking boots. This can be a real hassle for inexperienced hiking unfamiliar with new outdoor terrains. If you are unaware of the difficulty of a hike, it is advisable to stick to traditional 'ugly' hiking shoes for the sake of functionality.