One of the best parts of any camping trip is that moment when you retire to your tent. This is where you can truly enjoy the silence and serenity of a night outdoors. The camping tents give you a sense of comfort without making you feel claustrophobic or constricted. This is why it's really important to weight all your options when you buy a tent suitable for 2 persons. In this buying guide we will discuss about few best 2 person backpacking tent for camping available in the market.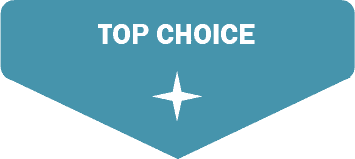 MSR
Hubba Hubba NX 2-Person Lightweight Backpacking Tent
Mountainsmith
Morrison 2 Person Tent
Kelty
Salida Camping and Backpacking Tent
Maximum Capacity: 2 Person
Material: 20 denier ripstop nylon
Weight : 3.9 lbs.
Dimensions: 84" x 50" x 39"
Maximum Capacity: 2 Person
Material: Polyester
Weight : 4.75 lbs.
Dimensions: 92" x 56" x 43"
Maximum Capacity: 2 Person
Material: 68D Polyester(Wall), 68D Nylon((Floor)
Weight : 3.89 lbs.
Dimensions: 88" x 55" x 43"
High quality with Superior design. Compact, Lightweight, Rectangular and non-tapered floor, Three season, With waterproof coating, Floor Area 29 square feet,
Comfortable, Strong, Bathtub floor constructions with taped seams, Enough ventilation available, Suitable for 3 season, Provided with 2 doors. Floor Area : 35 sq. ft.
High quality and design, Easy to setup, Weatherproof, Quiet at night, 3 Season, Floor Area : 20.0 Square feet, Vestibule Area: 6.5 sq. ft, With storage pockets,
MSR
Hubba Hubba NX 2-Person Lightweight Backpacking Tent
Maximum Capacity: 2 Person
Material: 20 denier ripstop nylon
Weight : 3.9 lbs.
Dimensions: 84" x 50" x 39"
High quality with Superior design. Compact, Lightweight, Rectangular and non-tapered floor, Three season, With waterproof coating, Floor Area 29 square feet,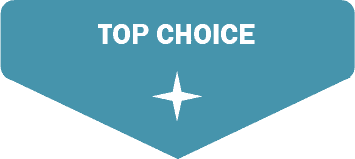 Mountainsmith
Morrison 2 Person Tent
Maximum Capacity: 2 Person
Material: Polyester
Weight : 4.75 lbs.
Dimensions: 92" x 56" x 43"
Comfortable, Strong, Bathtub floor constructions with taped seams, Enough ventilation available, Suitable for 3 season, Provided with 2 doors. Floor Area : 35 sq. ft.
Kelty
Salida Camping and Backpacking Tent
Maximum Capacity: 2 Person
Material: 68D Polyester(Wall), 68D Nylon((Floor)
Weight : 3.89 lbs.
Dimensions: 88" x 55" x 43"
High quality and design, Easy to setup, Weatherproof, Quiet at night, 3 Season, Floor Area : 20.0 Square feet, Vestibule Area: 6.5 sq. ft, With storage pockets,
8 Best 2 Person Backpacking Tent Comparison
CAPACITY

WEIGHT

SIZE (LxWxH)

Good storage capacity,  Highly durable, Supreme quality, Inexpensive and Easy assembly, Free standing model, Area : 37 sq. ft., Vestibule Area: 20 sq. ft.

Affordable and reliable design, Worth for the cost, Highly durable, Easy to setup, Awesome ventilation, Excellent comfort, Water proof, Suitable for 2 person, Floor Area: 35 sq. ft.

Lightweight, Large vestibules plus 2 other internal pockets, Suitable for backpacking, Fibre glass pole, Floor Area: 36.5 sq. ft, Vestibule Area : 13.4 sq. ft.

ALPS Mountaineering Meramac

Perfect for beginners, Worth for its price, Great features, Affordable and Sturdy construction, Mesh walls and roof increases airflow and reduces condensation build up, Floor Area: 38 sq. ft.

Sierra Designs – Flashlight

Superior comfort, Lightweight design, Awesome design. Gear closets included, Wide drop door design, Factory sealed seams that are weather proof.
So, we are presenting a list of top designs Review for making it more easy for you in selection. As a matter of fact, this list is made with a lot of care and sharing with you for your future use. Before, going for the next purchase, you can spend few minutes here to save your time and dollar. Here are our top eight reviews of 2 person backpacking tent.
Top Eight Best 2 Person Camping Tent Reviews
1. MSR Hubba Hubba NX 2-Person
This MSR Hubba Hubba is made with couples in mind. It is designed to comfortably accommodate two persons. Given its standards of a small shelter, the head and elbow space is just amazing. On top of this, the interior of this is not tapered at the ends, and this gives the interior a very spacious feel.
Awesome Internal Storage
Another nice touch about the Hubba Hubba is the internal storage. On each side of this one, there is one mesh pocket where you can store personal items. In addition to this, the Hubba Hubba has two large side pouches where you can store your hiking gears without blocking the door access.
Two large personal entrances
The large interior space makes it one of the best livable designs. What is more with this is the 2 large personal entrance with built-in gutters and cross-ventilating rainfly which ensures you can go in and out at night without climbing over your partner.
Easy to Set Up
Unlike other designs, the Hubba Hubba is easy to put together. Even if you are using it for the first time, the unified hub-and-pole system with color coded clips make it effortless to set up. Additionally, the nearly free standing construction creates an interior space with nearly vertical walls for increased stability. This means it can withstand a bit of weather.
Good Ventilation
If you are ventilation conscious, there is more of it. The doors at each side has a large vent and the inner fabric is about half mesh for excellent breathability. Another cool feature is that the vestibules can roll part-way from the bottom to increase airflow.
Lightweight and Compact
It is made to be lightweight and packs down pretty small for convenient backpacking. To spice it up, it comes with an ultra-compact compression sack for hassle free packing. Finally, this sack also features a pull handle for efficient transportation.
---
2. 

Mountainsmith Morrison 2 Person
This double-wall dome outdoor tent has prioritized on space to ensure a couple can enjoy a home away from home. Its 35 square feet space is very livable and comfortable for two adults to sleep and move around. This is designed with tall campers in mind as the 92-inch length adequately accommodates campers up to 7 feet tall.
Color coded fly attachments
It is one of the most convenient camping gear out there. It features 2 large doors which allow easy entry and exit without disturbing your partner at night.
The Mountainsmith two pole design and color-coded fly attachment system allow you to set up the tent faster. On top of this, you can quickly refer to the instructions conveniently printed on the packing sack. One of the coolest features of this is that it packs down into two bags which allow backpackers to share the load.
Stable design features
This Mountainsmith product features a robust construction and the free-standing 4 corner design ensures increased stability. The vestibule zipper is well placed to keep rainwater away from the body. In addition, the Mounstainsmith comes with a removable canopy which protects you against weather elements.
Enough space
Storage should not be a concern because the Mountainsmith has 2 seven feet vestibules with enough space for your gears and foul weather cooking. It comes with a bathtub floor with taped seams which keep the interior dry.
---
If you are looking for a lightweight and yet an affordable design for 2 person, this Kelty could be a great option. It is well featured for cozy couples who love outdoor trips.
Self-standing design
First, you will love how fast this sets up. The most amazing thing is that even one person can put it together so fast, thanks to the color-coded clips. Again, the simply crossed poles snap quickly to it saving you a lot of time. And with a self-standing design, this can be located in any spot.
Better ventilation
The construction of this model is out of this world, the inner part and the rain-fly are separate.  The inner one is made of a mesh for better airflow and it is spacious enough for sleeping couples and their gears.
Better water resistance
Notably, the floor is long enough to accommodate tall campers with their sleeping bags. The rainfly drapes over the inner tent creating the front vestibule and the dual doors. Interestingly, the fly is completely seam sealed to improve water resistance even when it rain.
Awesome Features
The Salida has plenty of gear loops on the inner side where you can hang lighting. What set it apart from other brands is that it provides a gear loft that is important for drying out your gear.  On a windy night, the Kelty product provides a quiet ambiance, thanks to it is noiseless zipper pulls.
Packs down to small
The Kelty Salida design packs down into a small flat package for easy and convenient storage. Being made of aluminum poles means that it is strong and lightweight.
---
4. ALPS Mountaineering Lynx


Another great option if you are looking for a spacious 2-person tent. One thing about this is that it does not break your bank and does not beat corners in any aspect.
Suitable for two adults
It has a 37 square feet floor inside that amply accommodates two adults. Outside each door, you will find two vestibules which are good for storing your gears.  That is not all without talking about the gear pockets on either side of this where you can store a book and other small items.
Quick assembly
The Lynx features a simple two-pole design for quick assembly. Again, the pole clips snap quickly over the poles this means that it won't take long to get the tent ready for use.
If you are the type that wakes up often at night, you will have your door so you don't have to wake your partner.
Weatherproof design
Another cool feature with the Lynx is that it is weatherproof so it will keep you dry no matter the weather out. Thanks to the heavy duty rainfly. The rainfly has dual vents for increased ventilations even when it is completely zipped, this prevents overheating.
See through windows
It also has windows that allow you to see what is happening outside while relaxing inside. And when the night comes, you can hang the lights on the included loops.
---
5. 

Coleman Sundome 2 Person


The Sundome is a great backpacking tent from Coleman designed for 2 campers. It is spacious enough so couples will sleep comfortably.
Proper ventilation
This features a large door for easy coming and going without climbing on your partner. Besides, there is a hooded fly that ensures proper ventilation even when it is raining. Furthermore, the fly is made from polyester which is very sturdy and won't stretch even when wet.
Maximum weather protection
It has a rugged 1000D polyethylene floor with a bathtub style that ensures maximum weather protection. That is not all until we talk of the welded seams in the corners that keep totally free even in wet weather.
Shock corded fiberglass
Like other designs, the Sundome is easy to put up and bring down thanks to its freestanding design and shock corded fiberglass. And like other products, set up instructions are also printed on the carry bag.
More durable fabrics
The fly and the walls of this are coated with rugged and durable fabrics. The Sundome also have external guy points to keep it stable in storms and high winds.
Reduce condensation
To enhance the ventilation, there are 2 windows and roof vents that reduce condensation and ensures you relax comfortably. Also included, is a vented cool Airport to ensure you keep cool.
Electrical access port
It also has a zippered electrical access port through which you can run AC power inside. This classic brand is fire retardant.
---
6. 

Eureka Apex 2XT Two-Person


The Eureka 2 person 3 season tent was designed with convenience in mind. For easy entry and exit, it has two D-shaped doors. The dual doors means a non-interrupted sleep.  Besides, there are twin track zippers that allow for independent operation of the windows.
Comfortable for tall campers
It is one of the best means for backpacking if you are looking for something that won't break the bank and still performs excellently. Its 36.5 square feet floor accommodates two adults. Again, it is a great shelter for tall campers. This design for two has a sturdy construction which ensures it withstands weather elements.
Full coverage rain fly
The fabric from which this is made is rugged and waterproof. Therefore, rain should not bother you since there is a full coverage fly which is double coated with a StormShield polyester.
Mesh windows with zip
The Eureka brand prides itself for enhanced ventilation supported by the zippered mesh windows in the doors and the 2 mesh panels in the ceiling. These ensure maximum thermal efficiency.
Two full vestibules
Another reason why this is great for camping is the full vestibules on either side. The vestibules are 6.7 square feet each and this provides enough space for storing your gears. On top of these are 2 more internal pockets.
Prevent overturning in stormy weather
If you are out in a stormy area, you don't have to worry about the winds, the external guy points on the waterproof fly secure the tent to prevent overturning.
Easy to carry
This Eureka Apex is lightweight and therefore easy to carry along unlike most of the ultra-lightweight options that are not freestanding, the Eureka comes with a shock-corded freestanding fiber grass frame which means it is a breeze to set it up.
---
7. 

ALPS Mountaineering Meramac 2-Person

 


This ALPS Mountaineering Meramac 2-Person dome-shaped tent is made of durable fabrics and the aluminum poles making it are strong. It also feature a rain fly made from polyester and this ensures that this is rainproof. Moreover, the rain fly and the floor seams are fully sealed for efficient operation.
Freestanding design
It is a breeze to set up this one because the shock corded fiberglass frame connects to it with all its clips. Again its freestanding design also make its assembly quick and fast.
Good ventilation
Like most designs, the Alps features 2-doors and 2 hooded windows. The doors ensure easy entry and exit while the second door provides good ventilation on a hot and muggy weather.
Windows with mesh
The windows let you see what is going on outside and allow ventilation even when it's raining. To counter the problem of condensation, this has a lot of mesh on most of its parts. The mesh offers superior ventilation. Correspondingly, the walls are uncoated for breath-ability.
Reliable zippers
Privacy is catered for especially when camping as a group or in a public area since the storm flaps can be closed. While most tents have problems with the zippers, the ALPS stand out with larger zippers this ensures that they don't break so easily.
Mesh storage pockets
This design also includes the mesh storage pockets and the gear loft which allow you to store your loose stuff in an organized way.
Reliable manufacturer support
The icing on the cake is that you can always return this gear to the manufacturer within 30 days of purchase should you find it uncomfortable or not working.
---
8. 

Sierra Designs – Flashlight 2


The Sierra Designs is one of the lightest options you can find on the market and for this reason, it is incredibly great for backpacking. Unlike a majority of tents that have a freestanding design, the Sierra Designs is made to be used with trekking poles. However, this is a breeze to assemble and you don't need a rain-fly.
Double wall design
It is made from a fused hybrid double wall design that allows for easy and worry-free pitching. On top of this, this double wall reduces the weight without compromising the build quality.
The doors of this design have double layers with a waterproof panel and a mesh layer. For convenience, you can unzip the waterproof panel to expose the mesh door for ventilation and visibility.
Provides dry entry to tent
Furthermore, each door has an awning about 8 inches long that keeps the doors open even when it is raining, this increases breathability. The awning also provides a dry entry.
Suitable for two persons
There is ample headroom for two campers. On top of this, the luxurious wide floor creates a very livable shelter far beyond what most backpacking tents provide.
Space for stowing gears
Included in this are two gear closets that provide enough space for stowing your gears to the side of the doors. This ensures you don't climb over your gears when entering or exiting.
---
Why you need a camping tent?
If you love hiking, the next best thing is moving on from day trips to camping. Nothing compares to a few days on the trail, close to nature and with none of the outside world buzz to bother you. 
 Sometimes, making the leap from day hikes to camping trips can be a bit overwhelming. All of a sudden, you will have to do a lot more planning and you need more serious equipment.  When you go out for a 2-3 days trip you need to make absolutely sure you are well prepared.  A good tent is one of the absolute must-have on your packing lists.
If you never owned a tent, it's easy to underestimate how important buying a good quality product is. Think about it this way, would you compromise when buying a house? For the duration of your outdoor trip, your tent is your house. It needs to be sturdy enough to protect you from the elements and it needs to be roomy. You want to make sure it's built out of fabric that will take some wear and tear.
Without a portable shelter, your main options for hikes that are longer than one day is either sleeping in your car or booking a room. Sleeping in your car is uncomfortable and booking a room takes away from the experience. Both options are not always available on trails and can limit your ability to freely plan the perfect hike. Also, owning a tent means less money spent on your trips because you save on gas and accommodations.
Another alternative to tents are sleeping bags on the ground.  However, this is rarely a good idea, even during summer. Sleeping bags provide no protection against the weather and local wildlife. You are also less likely to be comfortable at night. This reflects on your energy levels for the rest of the hike.
So, if you love the idea of spending the evening around a campfire cooking smores, telling your adventure stories and singing songs, all you need to start is a good quality tent.
If you need to weight in the PROS and CONS of owning a tent, here is a short list that can help you decide:-
PROS :
-you have privacy
–protects you from bad weather
–these are perfectly waterproof
–offer moderate protection against wildlife
–protect you against insects
–increase the overall quality of your night sleep
CONS :
-add to your backpack weight
–take time for setting up and packing back up
–is slightly more expensive than other equipment
–is only an option for mild winters
These are the best practical solution for longer hikes in all seasons but cold winter.  Investing in one will completely change the way you enjoy trails and longer trips in nature. But in order to reap all benefits of your new gear, it's really important to buy a high-quality product.
Things to consider while buying:
Buying a great tent for camping isn't always easy. There is such a diversity of products available that things can get confusing fast.  So start by making sure you have all the information you need to make the best choice.
When it comes to tents, there are a number of things that directly affect the quality and practicality of the product. Such things as fabrics used, durability, capacity, seasonality all need to be taken into consideration.
1. What size of camping tent do you need?
When deciding what kind of tent you want to buy, start with the basics. Think of the details that are easy to determine without much knowledge about them. For instance, it will be easy for you to decide the capacity of it you need, based on the number of people that will sleep in it.
Don't only think of your usual group size. Consider if you might need extra space for friends when you decide on the capacity.  Always start from the idea that capacity ratings are counted as close fits.
If you choose a shelter for one, assume that this is going to be a small one, with little space for movement. If you are claustrophobic or if your measures in either height or weight are above average, you might want to consider a bigger one. Similarly, if you travel in a group of three but would not want to feel crowded, choose a 4 people disign.
Number of doors
You can choose from tents with one or two doors. If you choose to go camping with your family or friends more doors could be the best solution for you.Imagine how uncomfortable it can get for a person to crawl over another just to be able to get out for a breath of air. Two door tents are much more comfortable especially when each door is at opposite ends.
2. When are you going to use the tent?
Another detail that is rather easy to decide on is seasonality.  Like the name suggests, this feature of your tent tells you what seasons it's recommended for.
Usually, tents are categorized as follows:
These tents are recommended for mild weather. You can use them during normal spring, summer and early autumn. They generally offer more breathability, but not so much temperature control. For this reason, they are a popular option for peak hiking and camping season, but they don't do so well in lower temperatures.
3+ seasons tents
The extended 3 seasons tents are generally modified to offer better thermal comfort.  To describe this type of tent in one word, they are built to be balanced. You can use them in early spring and late autumn but manufacturers don't recommend them for winter.  What they sacrifice in breathability, they make up for in warmth. They generally have less mesh panels than the 3 seasons tents, but more poles. Consequentially, they are also sturdier.
4 seasons tents
Usually, more seasoned campers buy these tents. Experts recommend you don't go camping in winter unless you both knowledgeable and very well equipped.This type of tent is built to provide shelter during the harshest weather conditions. They have more poles and stronger fabric than any other type of tent.
3. How much flexibility do you need? 
A tent's structure helps determine if you will need stakes or not to set it up. This can make certain tents harder to pitch and some might even challenge your skills.
Nowadays most family tents are freestanding, this means that they don't need any stakes to be set up. Obviously, fewer poles mean faster installation. They make your tent much easier to move around. Of course, tents should always be secured against the ground to prevent any accidents.
Non-Freestanding
These tents require a little bit more work and special attention. In order to set it up, you need to use stakes to create their structure. They are slightly lighter than the freestanding tents but a bit more complicated to install. Some of them have color coded pole clips and corners which make the set up a bit faster.
Key features:
There is a great variety of tent styles shapes and sizes on the market. It's best to know all the key features you should look at before making a decision.
1. Fabrics and Durability
When you decide to buy a sleeping tent, one of the main priorities is that it should last for a long while. The sleeping tent you decide to buy should be durable yet still light enough so you can carry it around and move easily. Choosing the right fabric can prove to be challenging if you don't really know too much about it
i. Polyester tents 
Most tents are made of polyester. This material is lightweight, water resistant and resistant to sunlight. It is very easy to fold and durable.
ii. Nylon tents 
Just like polyester tents, the ones made of nylon are also lightweight and durable. For more durability nylon is usually coated with silicone, acrylic or polyurethane (PU). If you chose to buy a nylon tent make sure the fabric is ripstop because nylon has the tendency to ladder.
Usually, most tents have an outer cover and an inner tent for sleeping. While there aren't many options in choosing the inner tent fabric, you will generally have a number of options for the flysheet ( outer cover).
2. Height of the tent and livable space
i. A-frame tents 
This type of tents don't cost a lot but you might feel a little bit cramped in them. They usually limit head room. 
ii. Dome-style tents. 
Sturdy and more secure they usually offer a better protection during stormy nights despite the fact that their design reduces livable space. 
iii. Cabin-style tents
These tents have high vertical walls offering plenty of livable space. You can even stand up or have room dividers. 
iv. Tunnel or hoop-style tents
These tents are great for bad and stormy weather but manufacturers don't design them as free standing. Also, round shaped walls limit livable space.
v. Cabin-style tents 
These tents have high vertical walls offering plenty of livable space. You can even stand up or have room dividers. 
3. Tent pole material and structure 
A tent's pole structure will determine how easy or hard it is to install. Nowadays most tents are freestanding and the ones that need poles come equipped with color codes and easy to put together instructions.
i. Tent poles are usually made of aluminum, fiberglass or carbon fiber.
Aluminum is light, durable and very easy to replace. A lot of modern tents have poles made out of aluminum.You usually find fiberglass poles in light-duty tents. This option is less expensive and less durable.Manufacturers usually use carbon fiber for more expensive, high-quality tents.
ii. You can connect poles with sleeves or clips
Sleeves create a solid structure that can resist against the wind. However, installation can take longer and if the tent does not have a proper ventilation system condensation can become a problem.- Clips help you set up your tent easier and faster. You have a better airflow but your tent won't be very resistant to strong winds.Wall construction
iii. Tents can have double or single walls.
A double-wall tent has a rainfly (a separate waterproof cover designed to keep water out and fits over the roof of the tent) and an inner canopy to sleep in. They do a great job in keeping you dry during rainy nights and have a better ventilation.
Single-wall tents are made out of a single water resistant fabric. Using only one layer of fabric makes them lighter and easier to install. However, if you choose a single-wall tent, make sure it has a proper ventilation system or the material is breathable in order to avoid condensation.
4. Interior pockets and loops
These features can come in very handy especially if you need to hand a lantern inside of the tent or attach a mesh shelf. Interior pockets and loops can help you keep your stuff off the ground and remain organized during your whole adventure.
Final Verdict
Choose your best selection based on your needs. Use this guide to make a clear, general idea of the kind of features you would need to look for when you go shopping for this gear. It's really important that you choose to buy one of the best designs out there because it makes all the difference. When you own a high-quality shelter you are safer, warmer, more comfortable and can enjoy your camping trips to the maximum with your friend or family.
The perfect designed best 2 person backpacking tent looks different for everyone depending on your group size, your level of experience with hiking and camping and the weather in your area. The quality of your gear directly influences the quality of your time spent on the trails.