When it comes to exploring the Land Down Under, it doesn't matter if you are a foreigner coming to visit Australia for the first time or someone who's lived there their entire life – there is always something new to see. Whether you are looking for some of the best national parks you still haven't visited or a beach that will take your breath away, Australia is full of natural beauties that you simply have to witness at least once during your lifetime.
While taking the train or using your car to get from one place to another will allow you to see some stunning scenery, some places are best explored on foot if you want to discover all of their hidden treasures. In this article, we will talk about the islands you should consider exploring and help you narrow down your choice seeing as how Australia has over eight thousand islands. Take a look to learn more.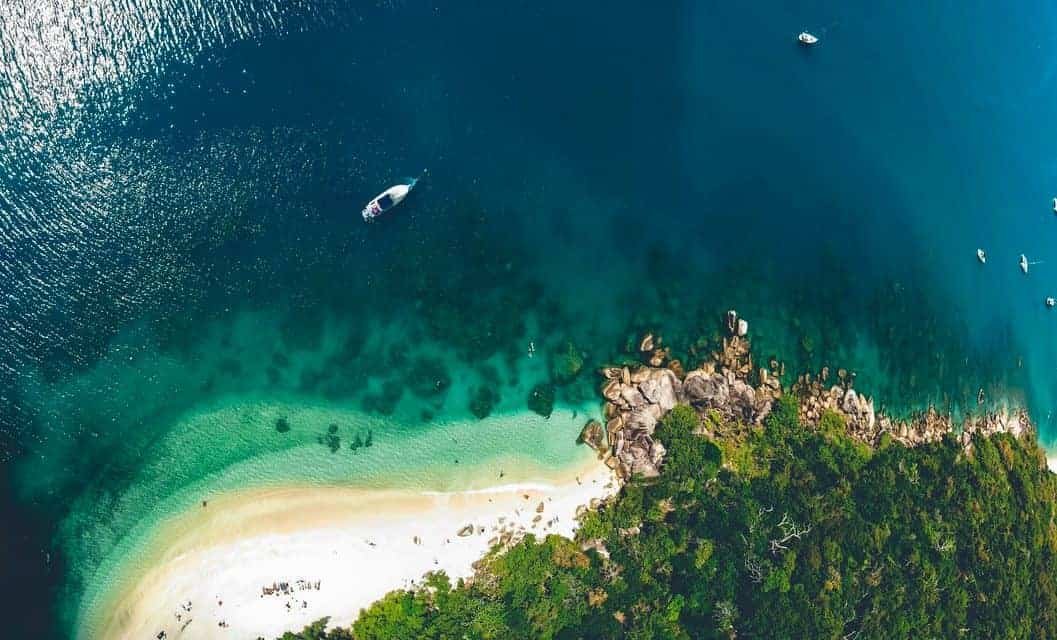 Islands Around Australia
Looking for some amazing islands to explore in Australia? Look no further! From tropical paradise paradises to rugged outback oases, these are the six best islands in Australia to visit. So what are you waiting for? Get planning and start packing your bags!
Explore this quick view list of most beautiful islands around Australia to explore.
1. Whitsunday Islands
2. Lord Howe Island
3. Rottnest Island
4. Bruny Island
5. Fraser Island
6. Moreton Island
1. Whitsunday Islands
If you've decided to go on a backpacking adventure through Australia, your path might take you to Queensland's Airlie Beach. While there, you don't want to miss the chance to visit the Whitsunday Islands. The Whitsundays consists of 74 continental islands, which means that you get to choose from various islands according to what interests you the most.
For example, the largest is Whitsunday Island where you can visit one of the best beaches in the world, Whitehaven Beach. What is more, from Sawmill Beach, you can go on two different walks that will show you some beautiful vistas of the island. Seeing as how you can get there by car, bus, train, ferry, and plane, it's not hard to plan a walking tour of the place to see everything.
Always, keep in mind that there are not plenty of facilities so prepare in advance. On the other hand, you can consider Hook Island that is also a part of the Whitsunday Islands group. While it is a top location for diving and snorkeling, there is also a short steep track that will allow you to learn about the local Ngaro culture and see Aboriginal rock art.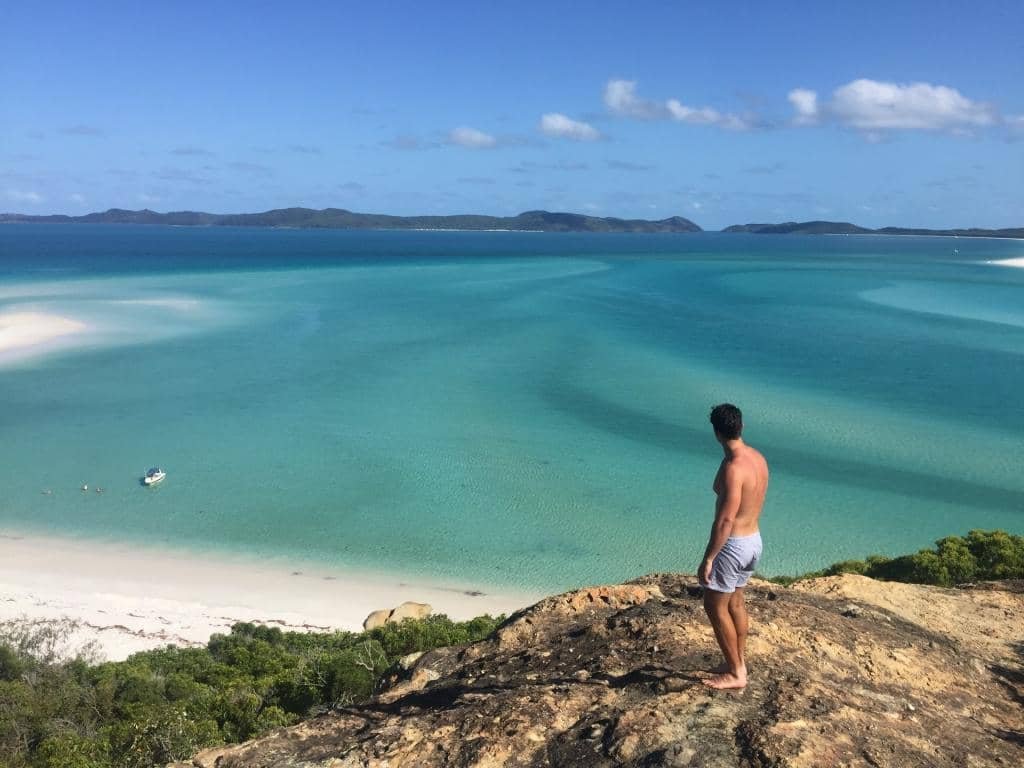 2. Lord Howe Island
Lord Howe Island is an amazing island you should dedicate a few days to if you don't mind flying there from Brisbane or Sydney, as it can only be reached by plane. It is heaven for people who love active holidays as it offers paddleboarding, kayaking, diving, and snorkeling among many other activities.
However, if walking and hiking are what you prefer, you'll be glad to hear you'll also have plenty to see. Hiking to Kim's Lookout, Malabar Hill, Goat House Cave and Mount Gower will surely satisfy your need for adventure, and bringing your camera along will leave you with unique photos.
Furthermore, from finding a nice spot to watch the sunrise and sunset to stargazing and seeing the sky full of stars, the sights will leave you breathless. Then, you can go birdwatching or see one of the rarest insects in the world, the phasmid. Plus, if you get tired, you can also rent a bike and see all the sights that you missed while on foot.
3. Rottnest Island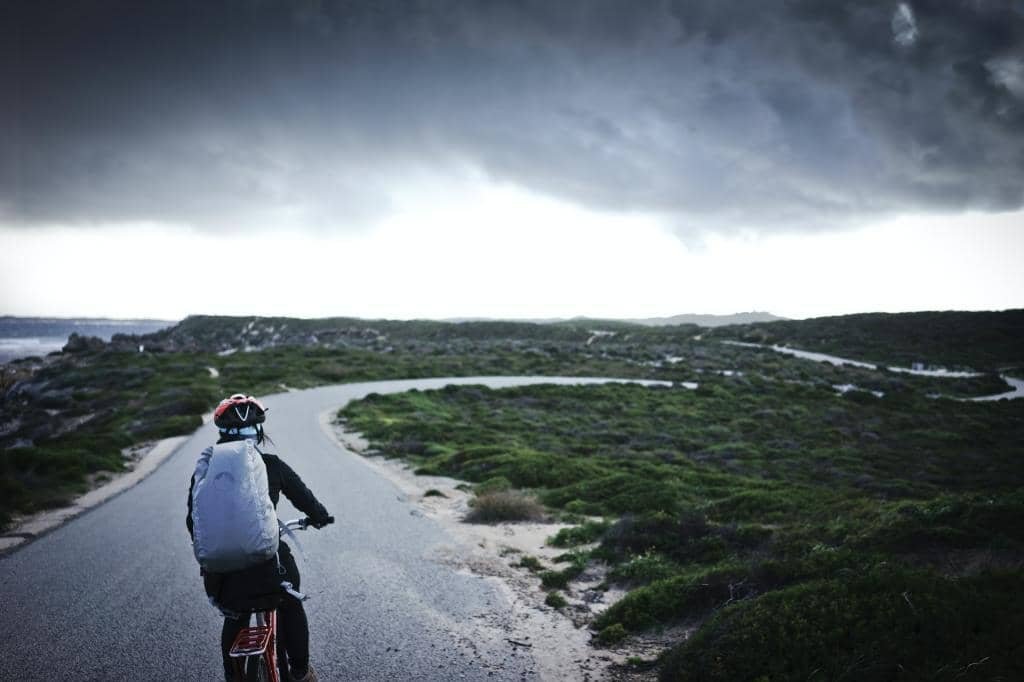 Maybe you've found yourself on the west coast and are looking for a day trip. You should most certainly consider Rottnest Island, located just 19 kilometers from Perth. In addition to its picturesque scenery, diverse marine life, and casual atmosphere, you'll probably like the fact that the roads on this island are closed to vehicles, except for buses.
Once you get off the ferry, you can start exploring the surrounding nature on foot. For example, there are plenty of free guided tours you can join or go along the Wadjemup Bidi and carve your path. You can encounter the local wildlife and even take a photo with the popular quokkas. If you want to learn about the history of the place, you can go to a museum. However, Rottnest is a true paradise for cyclists which is why it's a great idea to get a reliable e-bike and visit as many amazing sights as possible.
4. Bruny Island
You might choose to visit Tasmania and walk the Three Capes Track. While there, you shouldn't skip a trip to the nearby Bruny Island. Jumping on a ferry will get you there in just twenty minutes and you will get to enjoy the gorgeous nature of this island. Well, it's two islands that are connected by a narrow isthmus – the Neck. Once you reach this part of the island, climb up the wooden steps to get to enjoy scenic, 360-degree views.
While having a car would be good if you want to visit both a whiskey distillery that is located in North Bruny and a winery in South Bruny, you can still do a lot on foot. The South Bruny National Park has numerous trails you can explore.
For instance, a two-hour walk will get you to Fluted Cape which offers amazing views of the Tasman Peninsula and Bruny Island's coastal cliffs. If you reach the southernmost point of the island, you will see the Cape Bruny Lighthouse with its own set of unique vistas. Keep in mind that the weather can change very quickly so prepare for rain and bring gear for wet weather.
5. Fraser Island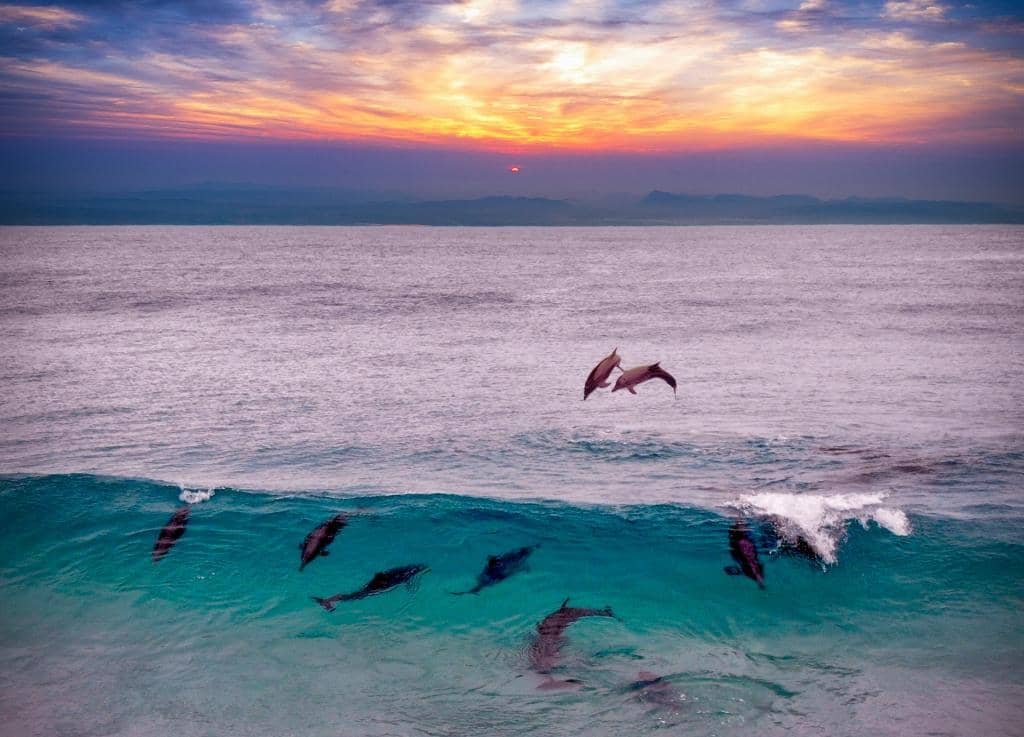 Called "Paradise" by the local Butchulla people, the World Heritage-listed Fraser Island is the largest sand island in the world. It also has some picturesque trails you can walk. For instance, the Wanggoolba Creek trail will take you along a creek and through vines and palms of subtropical rainforest. At only 0.7 kilometers, it's not a difficult hike.
On the other hand, if you are willing to spend a week there, you can take on the Fraser Island Great Walk – a 90 km trek that passes alongside some of the most popular attractions on the island, such as Lake McKenzie and Lake Wabby. You can also climb the dunes, go fishing off the beach, and camp in a rainforest.
6. Moreton Island
While there are dozens of other islands we could talk about, the last one we will mention is Moreton Island. A 75-minute ferry ride from Brisbane, this island is another sand island which is why having a 4WD vehicle is recommended.
However, you can also go around on foot and explore the trails. For example, you can climb Mount Tempest in about two hours. Then, you can also discover WWII remnants that are scattered along the Rous Battery track.
This 9.8-km-long walk can take three and a half hours each way, so prepare properly. For a 360-degree view of Moreton, climb up to the Five Hills Lookout. Water activities like parasailing, scuba diving, and swimming go without saying but you can also give sand tobogganing a go.
Conclusion
Australia is such a vast continent that you surely didn't get a chance to see every corner of it yet. So, when planning your next adventure, take the abovementioned islands into account and discover everything they have to offer.
This concludes our list of the six best islands around Australia to explore. From small, uninhabited isles that offer some of the most unspoiled scenery in the country to larger and more popular destinations with all sorts of activities on offer, we have compiled a list that should appeal to everyone. So what are you waiting for? Grab your passport and start packing – it's time to travel!