Enjoying nature and all that life has to offer is the best way to spend time. You should set yourself up for success when setting out on a new adventure.
The clothing you wear can determine the success of your hike. This, of course, includes footwear. There is proper footwear for all activities that may take place on a hike. This includes running on trails.
It's time to set yourself up for success. In this article, you will learn about the best budget trail running shoes for hiking.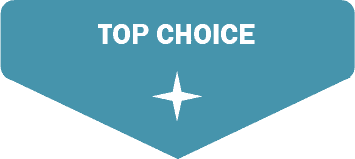 Salomon
Men's Speedcross 5 Trail Running Shoe
Merrell
Men's Trail Glove 5 Sneaker
ALTRA
Men's AL0A4PE5 Lone Peak 4.5 Trail Running Shoe
Salomon
Men's Speedcross 5 Trail Running Shoe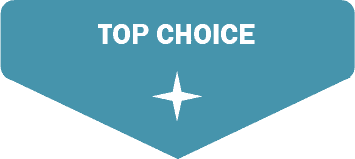 Merrell
Men's Trail Glove 5 Sneaker
ALTRA
Men's AL0A4PE5 Lone Peak 4.5 Trail Running Shoe
It is without question that your hiking experiences heavily bank how well you invest in your hiking gear. Shoes are an integral part of your outdoor encounter as they make contact with the terrain to provide protection, comfort, and stability. That said, you need a quality pair of trail running shoes for sure-footed steps all through your excursion in the backcountry.
Nonetheless, you do not necessarily need a deep pocket to afford technical shoes. You can still get great value shoes with an incredible off-road performance at a reasonable price. We have compiled a list of the best budget trail running shoes for hiking meant for anyone willing to spend less on decent footwear.
1. Salomon Men's Speedcross Trail Running Shoe 
"Ideal for trails that are soft and technical!"
Premium Pick
Main Features
Quality long-lasting materials
Reasonable pricing
The convenient single-pull lacing system
Aggressive slick surface traction
"Every step matters!"
Optimized to take on dirt-laden paths and muddy terrains, the Speedcross 5 is destined to dominate the shoe universe for a long time. Its up-to-date features coupled with superior construction make it a desirable pair for many hikers.
Outdoor Focused Features 
Its rugged design tuned towards maximum comfort, stability, and protection in unforgiving conditions is surely intriguing. To begin with, the entire shell is water-resistant for decent protection against puddles and splashes. Alongside that is an anti-debris mesh fitted on the uppers.  As if that is not amazing enough, the model is light and flexible for normal foot movement. The Quicklace one-pull lacing system is out of this world. Lastly, the running shoe features thick OrthoLite cushioning for better shock absorption.
Durable Construction
Every element of the Speedcross 5 spells durability. This includes welded heat-sealing around the toebox, which works to elevate the level of protection. The uppers incorporate tough abrasion-resistant materials too.  Furthermore, the rubber outer sole is extra thick for underfoot protection.
Advanced Traction
The pair is equipped with deep multi-directional Chevron lugs, which deliver an aggressive grip as well as a precise foothold for maximum stability and protection.
A decently priced pair of trail running shoes
Pros
Waterproof uppers
Excellent cushioning
Increased heel stability
Waterproof uppers
Cons
Collar sides can be irritating
Some buyers find it stiff and bulky
---
2. Merrell Men's Trail Glove 5 Sneaker
"Suitable for trail running in hot months due to epic breathability and unrivaled odor control!"
Top Choice
Main Features
Antimicrobial agents for reduced odor
Eye-catching style and color scheme
Grippy traction on all terrains
Snug and unrestricted uppers
"The pair that keeps you in charge of your hike!"
The Merrell Men's Trail Glove 5 is not only an effortlessly cool sneaker to class up your hiking footwear closet but also built to take on the most punishing conditions. Here are key elements that make the kicks one of kind:
Elevated Traction and Slip-Resistance 
This pair makes you invincible on slippery and uneven surfaces thanks to a tough high-quality rubber outsole. Plus, the outsole is thick enough and expertly stitched to the uppers to keep wear-and-tear in check. Traction is intensified by aggressive tread patterns and gripping lugs.
Heightened Foot Protection and Stability
The shoe is engineered to achieve a flexible anatomical shape that promotes natural foot movement. An integrated insole generates underfoot protection and stability. This is further sweetened by a TrailProtect rock plate and the Hyperlock TPU film heel counter.
High-End Build
You will love the minimalist design featuring earth-friendly materials. The minimalist construction gives a glove-like fit. Another selling point about the design is the multi-layered mesh uppers that boost breathability. Likewise, the exterior has an ingenious combination of colors for attractive aesthetics.
Appealing Odorless Wear
Extensive padding around the collar and tongue ensures sufficient cushioning on the bridge, heel, and ankles of the foot. Lastly, the inside hosts antimicrobial agents for odor control not forgetting the dependable traditional lace-up system.
A great pair if you are looking for cheap real running shoes in light and unrestricted frame.
PROS
Great price to quality ratio
Light minimalist structure
Secure and supportive
Highly breathable
Easy on and off
CONS
Some wearers find the sole unit a bit stiff
Its overly high collar is uncomfortable
---
3. ALTRA Men's Trail Running Shoe
"Intended for big-footed hikers in less punishing conditions!"
Best Value
Main Features
User-friendly lacing system
Remarkable updates
Ample cushioning
Light and comfy
"Shoes for every terrain!"
This stunning trail running shoe puts your feet in control of every terrain thanks to a distinctive feature set geared towards a speedy and focused trail running encounter. Its leading perks include:
Grippy and Adaptive Outsole 
The shoes come with canted multi-directional lugs strategically attached under metatarsals to yield generous traction. Similarly, its rubber outsole is flexible enough to adapt to uneven terrain without compromising natural foot movement.
Extra Protective Features
You will love the simplified lacing system which allows for easy micro-adjustment. Together with that, the kicks include the extraordinary hook-and-strap tabs where you can conveniently attach your gaiters. As for toe protection, the model encompasses a wide FootShape toe box allowing your toes to spread out naturally for intensified stability. The entire frame is tough and tear-resistant for all-around foot protection.
Moderately Cushioned and Well Ventilated
A contoured footbed with balanced cushioning at the forefoot and heel guarantees better shock absorption. On the other hand, mesh uppers provide enough ventilation to allow sufficient airflow thus reducing odor for an appealing experience. Likewise, trimmed-down uppers offer more flexibility and comfort.
This model will quickly become your go-to sneakers for unmatched grip, traction, and durability.
PROS
Roomy toe box
Grippy outsole
True to size
Good value
CONS
---
4. ASICS Men's Running Shoe 
"Made for long-distance running!"
Reliable Pick
Main Features
Comfortable and responsive midsole
Tough abrasion-resistant outsole
Fictional cushioning system
Removable sock liner
"Go faster, go stronger, never stop!"
The GEL-Venture 5 is a great choice for trail running shoes that will not weigh you down or restrict natural mobility whilst delivering uncommon performance on a wide range of surfaces.
Grippy and Long Lasting Outsole
Outfitted with powerful all-direction lugs, the Gel-Venture 5 is untouchable on slippery terrains. It is optimized for trail running, drawing uncommon traction, and control from a clever tread pattern. Meanwhile, its outsole features high abrasion-resistant rubber that is also worn-resistant for longevity. Finally, for smooth flexible strides, the model's outsole incorporates vertical and horizontal grooves.
Strong and Breathable Uppers
Ventilation is a great priority in the construction of the Gel-Venture 5. This is courtesy of the breathable mesh uppers. To add to that, the upper material boasts tight stitching that keeps it together even after heavy wear.
Trail-Specific Features
For stress-free trail running, the model includes several convenience-boosting attributes. They include a detachable sock liner to curb irritation. Together with that are a sturdy toe and heel cap that mitigates injury. Overall structural support is promoted by stitched synthetic overlays. To crown it all, all these features come wrapped in a light frame with a lace-up closure that delivers a snug fit.
An ideal budget buy equipped with incredible features for the ultimate running experience.
PROS
Good ground contact
Impeccable stability
Spacious toe box
Long-lasting
CONS
Size runs large after several wears
---
5. adidas Men's Rockadia Trail Running Shoe 
"Simple everyday running shoes!"
Reliable Pick
Main Features
Better foot and toe protection
Superb price to quality ratio
Attractive visual aesthetic
Long-lasting materials
"Shoes that yield power on every stride!"
Adidas is a reputable brand known for its premium footwear. The footwear giant brings you the Rockadia Trail m, a reasonably priced running shoe with trail-specific features. Let us check out some of its sweet spots:
Outdoor Oriented Midsole 
Like the rest of the frame, its two-part midsole delivers maximum comfort while maintaining durability. The front part works to ensure smooth toe-off transition while the back is responsible for shock absorption. With a model foam insole, you will have better underfoot protection and support.
Rugged Traxion Outsole
The model comes with a durable rubber compound that creates good ground contact and is less likely to succumb to wear-and-tear. In the same way, the pair provides confidence to venture onto all terrains courtesy of its gripping lugs. Still, it includes a smart tread pattern that boosts traction and keeps away debris.
Reinforced Breathable Uppers
For a resilient upper unit, the frame is fitted with synthetic overlays. Along with that is a protective toecap that will shield your toes from injurious debris on the trail. Airflow is another crucial aspect of the shoe's design. The upper unit is composed of durable mesh material for sufficient ventilation.
Convenient Lacing System
A traditional lacing system makes putting the shoes on or taking them off a breeze. Additionally, its laces are highly adjustable for a personalized fit. For a user-friendly experience, the pair includes a handy pull-tab on the rear.
Appreciated among trail runners because of its price, design, and outstanding functionality
PROS
Stable and comfortable
Great underfoot tread
Breathable upper
Rugged styling
Fit securely
CONS
Feels narrow for runners with wide feet
Lacks waterproof capacity
---
6. New Balance Men's Shoe 
"A versatile option for all terrains!"
Reliable Pick
Main Features
Great toe  and underfoot protection
Aggressive lugs for added grip
Performance-oriented grip
'Adequate ventilation
"A rugged shoe for rugged terrain!"
You can never go wrong with the New Balance Men's 481 V3 that sticks out for its agile off-road functionality packaged in a light comfortable frame. Other facets that give the kicks an edge over other trail footwear include:
Improved Forefoot Design
The model has a fortified structure featuring a roomy toe box, which helps in descents or ascents besides enhancing stability. On the other hand, the outsole is big but flexible enough to allow for easy movement during running. For a cozy footbed, the shoe has a molded EVA midsole.
Breathable Uppers with Lockdown Anchorage
A thickly padded tongue and well-cushioned collars ensure maximum ankle support as well as an athletic fit. Also, the model has smooth overlays that enhance structural support. Mesh uppers generate breathability while an adjustable laced up closure guarantees a secure fit. There is a fabric lining over the uppers, which make the structure sturdy and abrasion-resistant.
Reliable All-Terrain Traction
Runners enjoy tenacious grip as a result of a toothsome non-marking rubber outsole. This comes together with deep lugs and tenacious treads.
Spectacular technical footwear with insane traction worth the extra bulk
PROS
Comfortable padding
Improved durability
Reinforced nose
Fantastic value
CONS
Not so appealing aesthetically
---
7. Nike Juniper Men's Running Shoes 
"Best for long and short runs on different surfaces!"
Reliable Pick
Main Features
Dependable multi-surface grip
Added underfoot protection
Secure lace-up closure
Comfortable snug fit
"Footwear to last you a lifetime!"
If you have a taste for running shoes with optimal comfort, unmatched traction, and extreme protection, this might be a good choice. Nike is a bonafide shoemaker and you can expect the well-priced Juniper Men's shoes to live up to the highest standards.
Lightweight Structure
The sneakers are crafted to improve your off-road speed and eliminate any obstructions. That explains the light structure. A thin foam midsole ensures maximum responsiveness aside from creating better cushioning. The weightless textile and leather uppers make the kicks ideal for casual walking, trail running, and in-house workouts.
Top-Notch Material Quality
This includes perforated mesh uppers, which facilitate air circulation to keep your feet cool and dry. A thick rubber outsole with an extended front bump yields better foot protection. The padding around the ankles ensures optimal ankle anchorage.
Rugged –Ready Features
At the top of the list is reliable all-terrain traction. The key to such a grip is a rubber outsole that comes fitted with tapered lugs. Another prominent facet is the internal bootie wraps which deliver a sock-like fit for unhindered movement. The lace closure secures the instep while Flywire cables and a rubber-stamped cage enhance stability.
With pioneering trail-focused features, the Nike Juniper Men's footwear provides superb value at a pocket-friendly price.
PROS
Extremely affordable
Appealing aesthetics
Fast and ultra-light
Long-lasting
Great value
CONS
---
The market has many budget-friendly technical shoes that perform as well as their high-end counterparts. You just have to look out for the perfect pair. The above shoes provide sufficient grip, flexibility on all terrains, and premium cushioning for an appealing encounter. Comfort and durability are other aspects that stand out among the models reviewed above. With the wide variety of options on our list, we hope you will find the right trail companion to suit your needs.
Trail Running Shoes vs Hiking Boots
This style of footwear is for those who will be running frequently on trails. They are meant to allow someone to have a light spring in their step. They provide protection, support, and traction without dragging you down.
They are not only for those who plan on running. They have become beneficial to others as well. On moderate terrain, in the summer you don't want to be in boots.
Trail running shoes are different than your average hiking boot. They're alike in the structure that is beneficial for certain situations.
There are key benefits as well as downsides to both. There are some advantages that trail running shoes have over hiking boots.
First, one main advantage they have is the level of breath-ability. They may not be as durable as a boot, though. Your foot will stay dry for a longer amount of time. This will lead to a better comfort level.
Alongside being more breathable, they are much more lightweight. There is not a break-in period in comparison to boots. This means you can move with ease and at a fast pace. Therefore, they are absolutely ideal when it comes to trail running.
They are much more versatile in comparison to hiking boots. Wearing hiking boots in the heat of the summer is no ideal. Trail running shoes can handle the heat while protecting your feet.
How Do You Choose?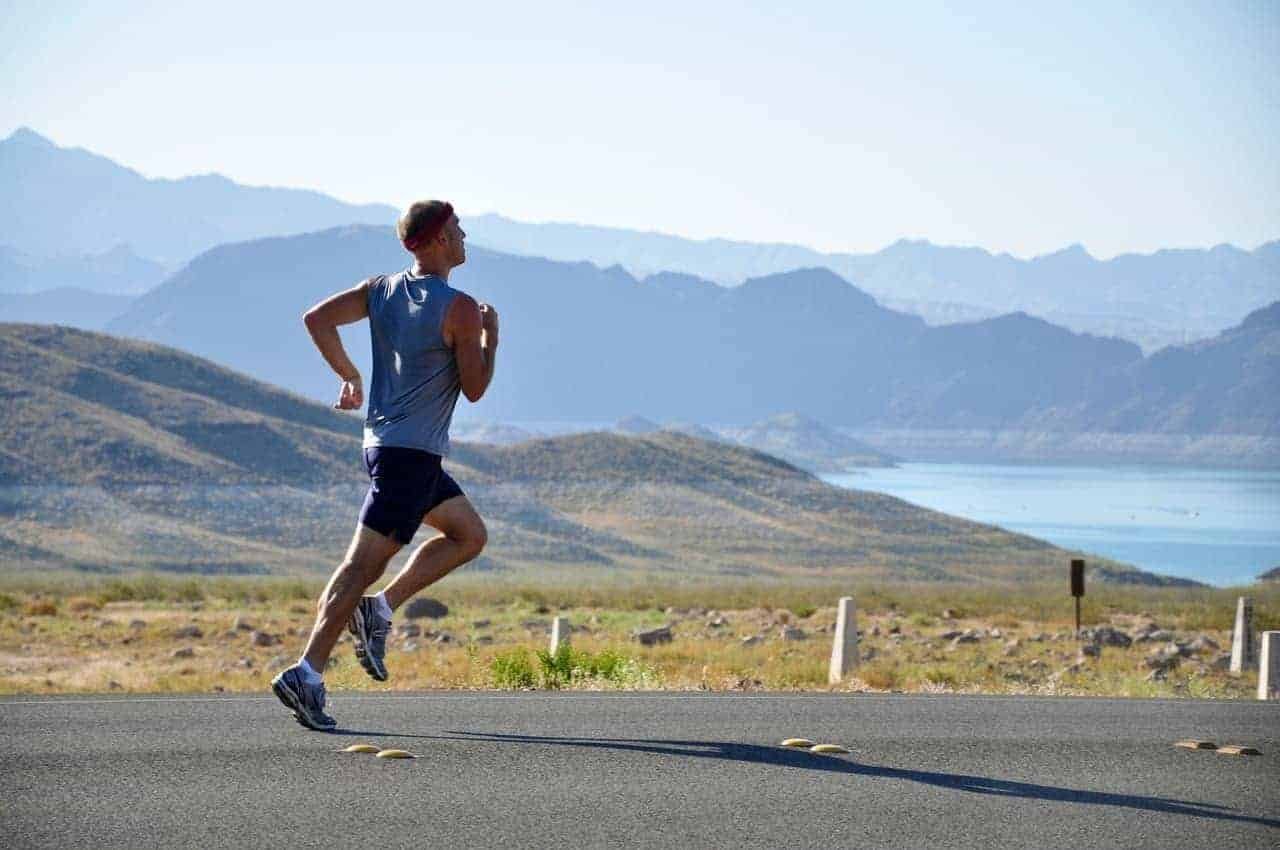 It can feel confusing to know where to begin when it comes to choosing the right footwear. There are a few things that can help you to choose correctly other than the type.
Price Range
How much you want to spend can help you choose.
The different types can have something to do with the price. Typically, a Light Weight shoe will be less expensive than an Off-Trail shoe.
If you plan on having these shoes last you for a long time, you should invest. You should ensure that the shoe is a proper fit and durable enough.
Trying Them On
Trying on several different pairs is crucial. Everyone has different feet and different preferences when it comes to footwear. Trying on different pairs can help you to determine if the shoe is the proper fit for you.
If you are unable to try different shoes on, reading reviews will be your best option. This can help you assess the fit better.
Cushioning
The type of cushioning you seek can help you choose. There is an easy way to understand the different levels of cushioning. It is explained as a range from "free" to "float".
To feel "free" is to have no padding in a shoe. This gives the person wearing the shoes a feeling close to being barefoot. This enhances the feel for the trail.
Moderate padding is great for terrain that will be rocky or full of roots. It will provide a bit of extra protection from the terrain.
To feel as if you are "floating", you would need maximum cushioning. This type has been known as being easier on the joints. Maximum cushioning can help to reduce fatigue.
The heel-to-toe drop goes along with cushioning. The heel-to-toe drop is the difference between the height of the heel and the toe. For example, no padding has no drop. You can look at your current hiking shoes to determine the drop you prefer.
When it comes to cushioning it mainly has to deal with your preference.
Weight
When choosing these footwear, you should look at the weight of the shoe. This goes back to the stark difference between hiking boots and trail running shoes.
Having a lightweight shoe will provide you with more energy. This shoe does not necessarily have to be lightweight.
Off Trail shoes will be a bit more on the heavyweight side. This may result in a less comfortable experience but will provide extra protection and support.
Terrane
Properly preparing for the terrane can help you to choose the correct footwear. Different terrane has different requirements. Some trails may be rocky or muddy. Some trails may be uneven while others are perfectly groomed.
For instance, if you will on rough terrain you will want a trail-running shoe that provides a bit of extra protection.
Waterproof shoes can be helpful when hiking in snow or wet climates. They tend to be a bit much when it comes to running on trails.
There are different types of trail running shoes, this is important to keep in mind when making a choice.
Different Types
There are different types when it comes to this style of footwear. The different types have different benefits. There are Light Trails, Rugged Trail, and Off Trail shoes.
All of these types tend to have a waterproof option available. Waterproof shoes can be helpful when hiking in snow or wet climates. They tend to be a bit much when it comes to running on trails though.
Let's take a closer look at the three different types.
Light Trail
This makes has a basic structure. Light Trail shoes will give you a similar feel to typical running shoes. Regarding weight and style.
They will provide a bit of protection. The least out of the styles, though.
Their lightweight make will allow maximum movement for the one wearing the shoe. The ample midsole cushioning allows comfort for each and every mile.
Light Trail shoes are important when taking on well-groomed trails. They will give you a similar feeling to that of a basic running shoe while providing a bit of extra protection.
Rugged Trail
These are the absolute best option when it comes to running on the trail. They provide more protection and support than Light Weight shoes.
Rugged Trail shoes are the most versatile. They can be beneficial on a perfectly engineered trail or one that is not as well kept. The underfoot protection successfully will grip the terrain making it easy to pick up speed without slipping.
The supportive build makes it easy on uneven trails. This protects from injuries overall but especially for the ankles.
Off Trail
These shoes provide the most protection and support. They have aggressive outsoles as well as an enhanced make.
An off-trail build will typically be made from a more resilient material. This helps to better protect against various terrains.
The extra support will also provide the hiker with the protection that they require. While on rough or unexpected terrain you will want to feel the support.
What To Consider?
There are important things to consider when looking to purchase trail-running shoes.
First, you should consider the type that will best fit the terrain of your hike. You can determine the type of style you need regarding what you will come across. The types are Light Trail, Rugged Trail, and Off Trail.
The correct cushioning can benefit your hike. The difference is a feeling of freedom to a feeling of floating. It depends on what the user of the shoe prefers. The feeling of bare feet can be great but does not offer much protection. Thick cushioning may leave one to feel as if they don't have control over their run. It is all about preference!
You should consider the amount of running that will take place along the hike. For instance, If you are attempting to reach certain goals or plan on running all day. Things like that should be taken into consideration.
Having realistic expectations about the activity will help you to decide exactly what you need.
You should consider trying the shoes on. This can ensure maximum comfort along your adventure. You will want a snug fit but not to the point of risking your comfort.
If you are unable to try the shoes on, reading reviews will benefit you greatly. This can help you to determine the fit you will receive from the footwear.
Conclusion
Trail running footwear is meant to allow someone to have a light spring in their step. The footwear provides protection, support, and traction without dragging you down.
It is crucial to have the correct footwear while venturing. This will ensure that you have the best experience possible.
When choosing this footwear, you should consider the amount of activity that will take place, the terrane, and a few other factors. Considering various factors will help you to choose the best option for you.
Now, go grab the proper shoes and get on your adventure!