It is crucial to rock the best hiking pants for cold weather in order to stay safe in freezing conditions.  The outdoor environment is synonymous with uneven terrain, bushes, and dangerous bugs. That is why you need a rugged pair of hiking pants to protect your legs from any unprecedented harm.
What's more, hiking in the extreme cold makes you susceptible to hypothermia among other life-threatening complications. For that, you need a pair that will keep your legs warm and dry. With that in mind, it is quite essential to invest in a great pair of pants for an epic hiking experience. Let us delve into more details on how to choose the best cold-weather hiking pants.
What pants should I wear for winter hiking?
The best winter hiking pants for cold weather are ones with good quality and high-quality construction. You'll save time, energy, and money on gear that you'll use for many years to come.
Winter hiking can be a lot of fun and a great way to get out into nature but it still requires the proper clothing to keep you safe. Here is a buyer's guide for the best hiking pants for cold weather from your favorite outdoor store!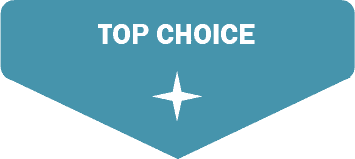 Arc'teryx
Gamma LT Pant Men's
Outdoor Research
Men's Ferrosi Pants
prAna
Men's Stretch Zion Pant
Arc'teryx
Gamma LT Pant Men's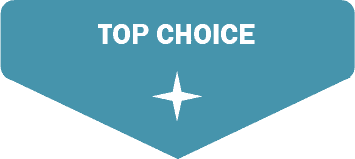 Outdoor Research
Men's Ferrosi Pants
prAna
Men's Stretch Zion Pant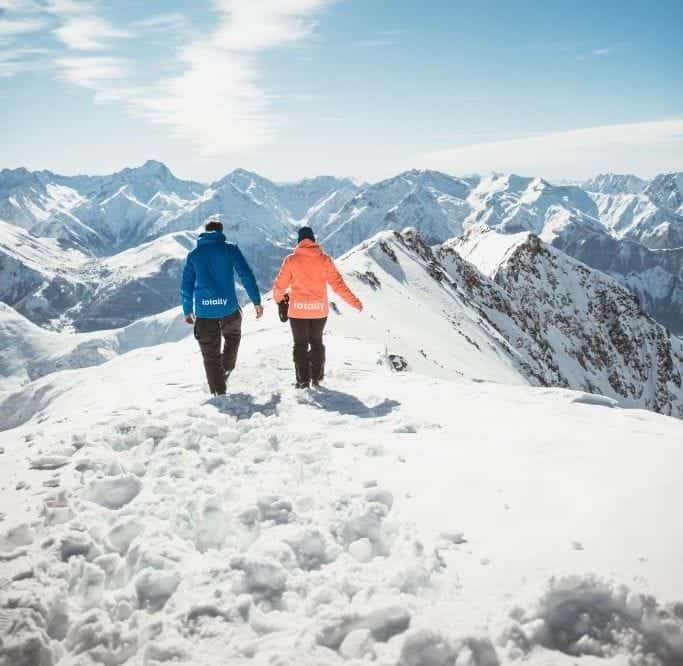 Check out our review of the best winter hiking pants:
1. Arc'teryx Men's Gamma LT Pants
"Designed to keep you warm in cold weather!"
Premium Pick
Main Features
Resilient construction
Top class fabric
Versatile and tough
Excellent insulation.
"Your number one winter hiking partner!"
This Arc'teryx Men's Gamma pair is one of a kind owing to its comfort-oriented features.
Ultralight
Of course, you expect hiking pants to be lightweight. This pair delivers exactly that through its minimalist design. Its fabric is also smooth and stretchy thus eliminating any restrictions on mobility.
Sturdy stitching
Hiking involves lots of movement like climbing and walking. You need hiking pants that can withstand that. That is why the model is firmly stitched. It also comes with a gusseted crotch and articulated construction that provide better freedom during hiking.
Quality Stitching
These pants feature a combination of synthetic materials including polyester, nylon, and elastane. First, the waistband is made of polyester that is stretchy for kingly comfort. On the other hand, nylon is tough and abrasion-resistant making it perfect as an outer shell.
Great Water Resistance
The water resistance capability of this model is one of a kind. This is possible thanks to a DWR coating and tightly woven fabric. On top of that, these pants dry out at an impressive rate.
Cons 
Its layering system is inadequate
The Arc'teryx Men's Gamma LT Pants is a stylish, multipurpose, and long-lasting model perfect for winter hiking.
---
2. Outdoor Research Men's Ferrosi Pants
"Perfect for hiking and climbing in light rain or wind!"
Top Choice
Main Features
Harness compatible waist
Zipped jeans-style pockets
Articulated knees and stretchy
Lightweight design and quick drying.
"Ferrosi pants, lightweight long-lasting hiking pants with a little stretch!"
Outdoor Research Men's Ferrosi Pants make winter hiking a piece of cake. This is possible due to the specs below.
Air-permeable fabric
Ventilation is the last thing you have to worry about with this model. Its air-permeable material composed of a spandex/ nylon blend ensures optimal breathability through any weather. The fabric is also stretchy enough for a classic fit. Plus, the fabric is extremely light in addition to incorporating a sun protection layer.
Superb wind and water resistance 
Superior weaving and stitching of the fabric make this great for light rain as well as wind.
Revolutionary design
This includes tapered legs and articulated knees for uninhibited movement. Alongside that are integrated loops just in case you need a belt. That is not all; these pants have numerous zippered pockets too.
No Compromise on Comfort
At the top of the list is its tough fabric that is sure to withstand abrasions from the rugged jungle terrain. To add to that, walking in the pants is easy owing to their movement-mirroring elasticity.
Cons 
The Outdoor Research Men's Ferrosi Pants are worth every penny you invest in them. Plus their revolutionary features speak for themselves.
---
3. prAna – Men's Stretch Zion Pants
"An all-around model best suited for work activities and outdoor excursions." warm in cold weather!"
Best Value
Main Features
Stretchy fabric and stylish
DWR Coating
Versatile
Great Insulation.
"A reliable winter hiking partner!"
The chilliest days demand the smartest gear. prAna – Men's Stretch Zion hiking pants are exactly what you need for your next hiking trip.
Long-lasting fabric
Original stretch Zion fabric is a blend of nylon and spandex that guarantees durability. The fabric features a durable water-repellent finish. Nonetheless, the fabric dries quickly and stretches exceptionally.
Innovative features
This pair includes a gusseted crotch for flawless movement. On the same note, its stretchy fabric and a conveniently placed waistband adjuster ensure a standard fit. In addition to that, the pair has roll-up leg snaps.
Warm insulation
You can forget about freezing as the fabric features added thickness for insulation.
Unrivaled abrasion resistance
Sturdy construction, including firm stitching on pressure points, provides an indestructible shell to counter the rugged outdoor terrain. The fabric is a touch too.
Cons 
Breathability not suited for hot conditions
prAna men's Stretch Zion pants stand out for their versatility. Their feature set including resilient construction makes them good for mountain climbing.  
---
4. Smartwool Men's Merino Wool Pants
"Cold weather-oriented hiking pants that you can count on!"
Reliable Pick
Main Features
Moisture-wicking properties
Odor-resistant with warm insulation
Comfortable fit
Long-lasting.
"Unrivaled moisture-wicking and anti-chaffing capabilities make them great in cold weather conditions."
The Smartwool Men's Base Layer Pants are meant for the cold season owing to a couple of reasons.
Comfy fit
To begin with, the pants are very warm, soft, and breathable thanks to the heavier yet soft merino fabric. Their moisture-wicking traits are unparalleled. This will keep your body dry even when you sweat. For extra loftiness, the fabric incorporates interlock knit construction. Likewise, an elastic waistband provides a perfect fit.
Odor neutralizing
Merino wool is known for its anti-microbial features and will curb rushes and keep away bad odor.
Machine washable
You can finally enjoy your time outdoors carefree and let your washing machine do the cleaning afterward.
Durable
Heavier merino wool limits wear and tear. On top of that, the model features flatlock seam construction that curbs chaffing. Therefore, the pants can be worn under other snow pants with minimal risk of discomfort.
Cons 
The waistband is somewhat thick
It is a great product with top-class sewing for guaranteed outdoor performance and durability.
---
5. Columbia Men's Cargo Pants
"Suitable for rafting and fishing as they dry fast!"
Reliable Pick
Main Features
Omni-wick technology with more pockets
Integrated sun protection
Classic fit with rugged design
Wind resistant and ultralight weight.
"Hiking pants that work as hard as you do!"
Are you looking to have an easy time hiking in cold weather? The Columbia Men's Silver Ridge Cargo Pants are here to take your experience to the next level.
Rugged design
They come with a rugged design as well as robust fabric to accommodate any wear and tear. Another aspect that makes the model unique is its lightweight performance.
Omni-wick technology
The pants have Omni-wick technology which effectively wicks away any moisture from the body for a cool and dry feel.
UV protection
Sunlight protection is guaranteed by the Omni-Shade UPF 50 fabric. It keeps the skin from sunburns or other adverse effects.
More pockets
Extra handy features such as zippered and mesh side pockets elevate convenience. The pockets also include a hook and loop closure.
Cons 
It is a premium product designed with advanced technology ideal for any weather conditions.
---
6. Nonwe Men's Snow Pants
"Great for fishing and kayaking!"
Reliable Pick
Main Features
Water-resistant and windproof
Excellent insulation
In-made boot gaiters
Sturdy fabric.
"Your ultimate snow hiking companion!"
Nothing spells top-notch performance like the Nonwe Men's Pants.  Let us go through the attributes that make the model outstanding.
Quality fabric
One of the most impressive aspects of this model is its world-class fabric. It is composed of elastic spandex around the waistband for a comfortable and classic fit. The remaining material is mainly polyester which is reinforced to overcome abrasions.
Athletic fit
The pants are true to their size. Moreover, better-fitting hiking pants are effective at keeping the lower body warm. Polyester fabric is very stretchy which ensures that they fit snugly. Still, they come with a side elasticated waist to elevate comfort.
Convenience boosting extras
The pants have zipper pockets that are multi-functional for keeping essentials. Aside from that, they include a closure button. Furthermore, cleaning the pants is pretty easy as they are machine washable.
Unmatched insulation
Insulation is heightened by fleece lining as well as the polyester fabric.
Cons 
Fabric is too thin making it more prone to wear and tear
The Nonwe Men's Warm Windproof Zipper Pockets Snow Pants are one of a kind. They are perfect for hikers who love exploring snowy terrains due to exceptional boot gaiters.
---
7. Arctix Men's Snow Sports Pants
"Excellent for snow tubing, skiing, and other low-temperature sports!"
Reliable Pick
Main Features
Highly adjustable waist
Exemplary water repellent
Great insulation and machine washable
Affordable.
"A pocket-friendly solution for snow-based sports!"
Are you curious as to why the Arctix Men's Snow Sports Cargo Pants are increasingly sought after? Check out some of its mind-blowing features.
ThermaTech insulation
Warmth is a non-issue with 85 grams of ThermaTech insulation in place. Thick fabric works hand in hand with integrated boot gaiters to keep your body protected against low temperatures.
Reinforced structure
For durability and maximum motion, the pants have the 600 deniers ballistic reinforcement on ankles, hem guards, and cuffs.
Innovative extras
The extras are headlined by in-made snow gaiters that make seamless integration possible. Next, are the conveniently placed cargo pockets to store accessories. More room for accessories is provided by D-ring on the pockets. Lastly, zippered leg openings allow hikers to take off their boots effortlessly.
Unmatched weatherproofing 
This is attributed to the durable water-repellent coating on the outer nylon shell. The coat keeps water off the fabric surface. Similarly, the pair has outstanding resistance against wind.
Cons 
The stitching is not firm.
The Arctix Men's Snow Cargo Pants provide unparalleled protection against water and snow. They are a good choice for tight-budget buyers owing to their pocket-friendly price.
---
How do you choose winter hiking pants?
There is a colossal number of hiking pants out there. This makes it hard for one to choose an ideal pair. Here is an exclusive guide on how to select ideal hiking pants for the cold season:
Weatherproofing properties
It is imperative for winter hiking pants to have top-notch weatherproofing properties. Water-repellent is the first aspect of such pants. The ability to keep water from its surface will ensure that your body is warm and dry.
Likewise, the pair ought to be waterproof. In this case, no water will penetrate the fabric of the pants even during a heavy downpour. Aside from that, the pants have to be windproof. Cold weather has strong winds thus, you need a pair of pants that will hold off any wind, especially in open spots.
Material
The material determines the performance and durability of the pants. The most common materials for cold-weather pants are spandex, nylon, and polyester. Other than performance and durability, ensure that the material is not uncomfortable in any way. Likewise, the material has to be firm and robust to withstand the unforgiving outdoor environment.
Style and Size
As you can guess, these pants come in a wide range of styles and sizes. Regardless of all that, it is essential to order the right size for you. The last thing you need is to buy pants that are too tight or oversized. Be keen on the manufacturer's instructions or measurements and sizing. Personal preference comes into play a lot for this attribute.
Cost
As much as it may not be the topmost attribute when choosing the paint for hiking, it matters a lot in the final choice. Prices vary depending on features or brands. Nonetheless, you do not have to break the bank to get one.
Always, quality is not always available in the most costly or sophisticated pants. You can still find great pants at an affordable price. Always buy what is within your budget as long as it offers value for your money.
Warmth and Breathability
Warmth is a vital factor when it comes to winter hiking pants. For elevated warmth, it has to include thermal underwear or an inner layer. Similarly, it should incorporate fleece lining and proper insulation. Despite being warm, your pants ought to be breathable as well. Improper breathability will result in sweating and discomfort. On top of that, its fabric ought to have moisture-wicking properties.
Pockets
Pants with decent pockets are perfect for hiking in cold weather. Of course, it has to have enough pockets that are well-sized and conveniently placed. Most hikers prefer deep pockets for obvious reasons. Another important attribute of pockets for hiking pants is sturdy zippers. To top it off, ensure that the pockets do not hinder the movement or performance of the hiking pants.
Extra Features
A lot of hiking pants include added features to improve performance and make life bearable in the jungle. Some of the common extra attributes are button or fly zippers, zipper bottoms, belts, belt loops, adjustable waist straps, and anti-scuff cuffs. All in all, go for features that you find useful.
Things to Consider While Choosing hiking pants: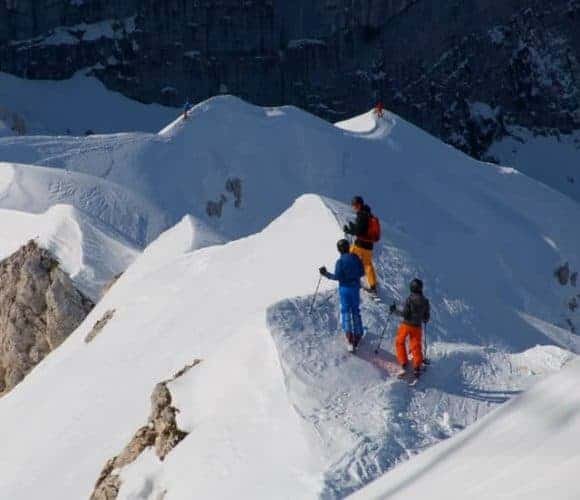 Abrasion Resistance
Abrasion resistance is anchored on the resilience of the fabric from which pants are constructed. The terrain in the jungle is rough and unforgiving. For durability, select a pair that is tough enough to handle rugged terrain.
Ease of Washing
It is essential to wash or clean your hiking pants after outdoor excursions in order to boost durability. Hence, choose hiking pants that are machine washable or easy to maintain.
Ease of Drying
You need a pair that can dry fast in cold conditions. Dampness has a detrimental effect on the insulation properties of hiking pants. Plus, a fast-drying pair will keep your body from freezing.
Color
Most people ignore the importance of color when it comes to the performance of hiking pants in cold weather. Dark colors are better at absorbing heat which is good for warmth in freezing conditions. On the other hand, bright colors are good for security as they are easy to spot in the dark.
Fit
The way hiking pants fit determines how comfortable they feel as well as their impact on movements. They should not be too tight or buggy. You need pants made from materials that are stretchy and adjustable for a great fit. Gusseted crotches and articulated knees make pants fit better.
Layers of hiking clothes for men and women
Proper layering is vital for hikers who plan to explore cold environments. Here is everything you need to know about layering clothes:
Baselayer
The base layer consists of underwear, which should be closest to the skin. Boxers or boxer shorts are good for men while women can try bikini briefs for the lower body. For the upper body, men can put on tank tops while pullover sports bras are ideal for women. This layer takes care of any sweating so as to keep the skin dry.
Mid layer
The mid-layer takes care of the insulation. Fleece pants and fleece jackets are the perfect choices for men and women.
Outer Shell
For protection against water and wind, hikers need an outer shell. The outer shell has to be water-resistant, water-repellent, and windproof. Rain pants or jackets are well suited for this role.
How we selected these best hiking pants for cold weather
There are a few key things we considered when picking the best hiking pants for cold weather:
First, we ensured they were made with a durable, water-resistant fabric. This will help keep you dry and comfortable even if you encounter some wet conditions on your hike.
Second, we have chosen pants with plenty of pockets – this way you can easily store any essential items you may need while out on the trail.
Finally, we picked pants that offer good coverage – you'll want to make sure your legs are protected from the elements, especially if it's windy or snowy.

With all of these factors in mind, we set out to find the best hiking pants for you. We looked at various brands and styles and read through countless reviews from hikers of all experience levels. In the end, we narrowed our selection down to a few stand-out pairs of pants that we think will serve any hiker well on their next cold-weather adventure.
Final Verdict
Your hiking experience in cold weather is as good as the type of gear you bring along. Finding the best hiking pants should be the least of your worry with the guide above.
When it comes to hiking in cold weather, you need the right gear. Thankfully, there are several pant brands that make hiking pants specifically designed for cold weather. These pants keep your body warm while still providing breathable functionality so that you can hike comfortably even on frigid days. Make sure to take a look at our list of the best hiking pants for cold weather and pick out a pair that will help you stay comfortable while outdoors!
FAQs
When choosing the best hiking pants for cold weather, it's important to consider a few key factors. Here are a few frequently asked questions that will help you choose the best pair of pants for your next winter hike.
What are the most important features to look for in winter hiking pants?
There are a few key features to look for when choosing winter hiking pants. First, you'll want a pair of pants that is made from a durable, waterproof material. This will help keep you dry and comfortable during your hike, even if the weather turns bad.

Second, you'll want a pair of pants with plenty of insulation. This will help keep you warm on even the coldest days. Look for pants with an insulated lining or multiple layers of fabric to ensure that you're getting the best possible protection from the cold.

Finally, make sure that your pants have plenty of pockets. This will give you a place to store any essential items you need during your hike, like snacks or a map. And, if your pockets are easily accessible, it'll be easier to grab what you need while on the trail.
What are some of the best materials for winter hiking pants?
There are a few different materials that make great winter hiking pants. Waterproof materials like Gore-Tex or nylon are always a good choice, as they'll keep you dry no matter what the weather throws at you. For extra warmth, look for pants made from fleece.
Do you need hiking pants?
Hiking pants are a must-have if you are serious about keeping your body warm and dry. This is crucial in cold, snowy, or rainy conditions. Still, hiking pants will protect your legs against extreme sunlight, dangerous bugs, or dangerous terrain.
Are convertible pants good for hiking?
Convertible pants are versatile in the sense that they can be used during hot and cold weather. They are fitted with zippers that allow you to convert them into shorts whenever it gets too hot or uncomfortable. Likewise, you have the option of having a full pair of pants to protect your legs against rugged terrain, bugs, or excess sunlight.
What should I wear hiking in 20-degree weather?
At 20 degrees you need to be equipped with two or three layers of clothing. The clothing should include outer layers as well as a wicking base layer to keep your body warm and dry.
Are jeans good for hiking?
Jeans may be good for working outdoors but they are not ideal for hiking. Denim fabric is too heavy, and not as breathable as other materials used for hiking. Moreover, jeans are not so stretchy which hinders movement. In simple terms, there are better choices for hiking pants.
Are yoga pants good for hiking?
Hiking in yoga pants is a trend that is on the rise. Yoga pants are made from spandex which is very breathable and comfortable. Its stretchy nature enables free movement and gives a classic fit.
Which fabric is warmest in Winter?
Cotton is definitely the warmest fabric for winter. It is very effective at trapping and maintaining body heat. Synthetic fabrics like polypropylene also offer excellent insulation during winter too.
What is the best clothing for extreme cold?
Extreme clothing demands four-layered clothing for maximum insulation. On top of that, you need to be protected against the wind. Similarly, you require wicking layers to ensure the body is dry whenever you sweat.  The four layers must include long tight-fitting underwear crafted from nonabsorbent material for dry skin. There has to be a mid-layer to enhance better air circulation. Thereafter, the clothing should feature a thick insulation layer. Finally, the clothing ought to include an outer wind shell that is waterproof as well.
What should I wear hiking in 30 degrees Fahrenheit weather?
You need to wear three-layered clothing to survive 30 degrees Fahrenheit weather. The layers are to consist of a base layer on the inside, an insulating layer in the middle, and a waterproof layer on the outside.
Are 40 degrees Fahrenheit too cold to hike?
You can still have a good time in the jungle at 40 degrees Fahrenheit with the right gear. Of course, you need to be layered up accordingly to provide sufficient insulation against such freezing conditions.
The best pants for hiking incorporate tough fabric suitable for the unforgiving outdoor terrain. In addition to that, the material should be very stretchy for a classic fit. Another attribute of hiking pants is the ability to wick moisture away from the skin and dry quickly. Spandex and nylon are the best materials for hiking.
Should I wear shorts or pants for hiking?
It depends on the prevailing conditions of the terrain. Shorts offer more freedom and tend to be cooler for summer hiking and exploring higher altitudes. On the flip side, pants are perfect for hiking in cold weather and low altitudes.  Pants provide warmth and protection against injury or harmful insects.
Can I wear leggings for hiking?
You can use leggings for your base layer when gearing up for cold weather. Additionally, leggings are more comfortable than hiking pants when the weather is warm. Likewise, they are stretchy and do not require much effort to roll up.
How should men dress for hiking?
You need light clothing when hiking in hot weather. A simple t-shirt alongside a pair of shorts would be perfect. Freezing conditions demand multiple layers of clothing. For the base layer, men can go with slim-fitting t-shirts or tights that are breathable to curb sweating. A mid-layer comes in next for insulation. An outer layer comes in last. It has to be composed of a wind or waterproof shell.
What is proper hiking attire?
Different hiking gears are meant for different hiking conditions. Cold hiking gear has to be light, breathable, and well-insulated. It has to possess the ability to keep out water and wind. Summer hiking gear should also be light, breathable, and ventilated.