Wildlife is incredible. While venturing into the wilderness it is amazing to feel at one with the animals and nature.
Wildlife can be unpredictable at times though. It's important to have the right gear on while hiking.
To learn what the best bear spray for hiking is, continue reading.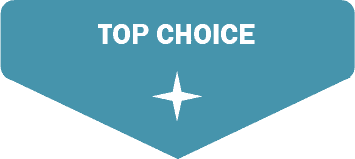 SABRE
Frontiersman Bear Spray 9.2 oz
Counter Assault
Bear Repellent Spray
Udap
Safety Orange Bear Spray
SABRE
Frontiersman Bear Spray 9.2 oz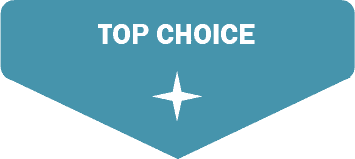 Counter Assault
Bear Repellent Spray
Udap
Safety Orange Bear Spray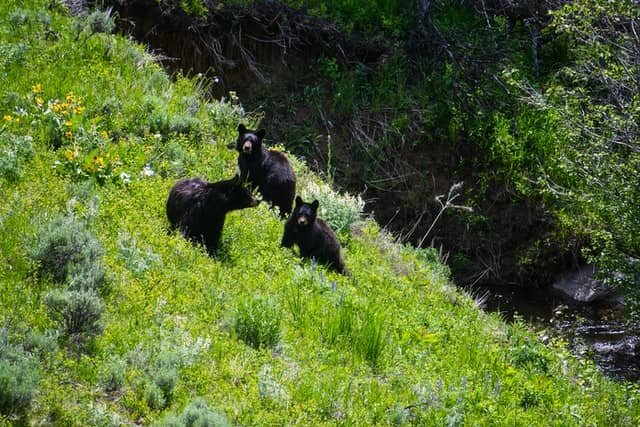 Image source: Unsplash
While hiking, the chances of meeting bears are very high. Unfortunately, some of these encounters lead to attacks. Many people tend to cross the territories of the animals hence getting attacked.
However, there are many people using bear sprays these days. The primary role of bear spray is to protect you against bears. Imagine getting chased by animals while enjoying hikes.
When hiking, you will therefore have an easy time when you use bear spray. The good thing about it is that it does not harm the animal. In a bear country, the spray will help you enjoy comfort.
We have compiled some fantastic products for hiking for a memorable day. Have a look.
Best Bear Spray For Hiking: Reviews
1. SABRE Frontiersman Bear Spray
"Its effectiveness makes it perfect for continued use!"
Premium Pick
Main Features
Gives a proper stop to the charging bear
Covers a broader space for protection
No permanent injuries to the animal
It has guaranteed performance
"Best for use while hiking, or camping because of its strength!"
This product is known for its effectiveness and stopping power. Acquiring it will, therefore, give you perfect protection. It also creates a safer environment for you and the animal.
Excellent protection
The model offers you maximum protection. Within an extended distance of over 30ft, you will enjoy full protection. Between you and the attacking animal is a long stretch that makes you very safe.
Stopping power
You will love the strength of the bear spray that also ensures you are safe. Its ability to stop the bear is more than a police pepper spray. Compared to other sprays, the chances of failing are limited.
Protective barrier
The unique thing about this sprayer is that it offers a more substantial barrier. Between you and the charging animal, it creates a fog that the bear cannot cross. A thickness of 1.58oz fog enhances perfect safety from the bear.
Better in terms of health
A fantastic thing about the sprayer is that it provided ultimate safety to the animals. You will, therefore, have personal safety and the bear's safety. Canada has approved it for environmental friendliness.
The strength and environmental friendliness make it an ideal choice. It provides safety for the attacking animal and the user too. When used for hiking and camping activities, it delivers a remarkable service.
PROS
It is environmentally friendly
Has fewer health side effects
Offers perfect protection
Good for continuous use
Comfortable to use
CONS
Needs extra caution when in use because of its strength
It is not good if you have underlying health conditions
Has a burning sensation on the skin
---
2. Counter Assault Bear Spray 
"Enhances proper protection against all bear species!"
Top Choice
Main Features
Offers effectiveness for all bear species
Has approval for health standards
Stays in the air for a longer time
Works over a broader range
"Best for use despite the location and the kinds of bears found hence universal compatibility!"
If you want the farthest-reaching repellant, use this product. It covers a broader range and provides proper protection when hiking and having adventures.
Wider coverage
The product covers a broader range hence excellent security. For people who get afraid of seeing bears, it is best to use them. It has an effect that covers an area of 32 feet.
You will, therefore, love its quality and ability. In the markets today, it is performing excellently in terms of coverage.
Hottest formula
The product composition makes the formula perfect. It features a 2% capsaicinoid that is responsible for deactivating bears' ability to smell. Sight senses also get deactivated hence making you safer.
Longer duration
The spray stays in the air for a more extended period. When you spray for 7 seconds, it will take some time on the space. It also serves you for a longer time without having to replace it.
It has a quality that is leak tested. You will, therefore, be very safe when using it.
Approved and certified
Another fantastic thing about this sprayer is that it is certified. It has the approval of S.N.A.P. It has fewer effects both on human health and the ozone layer.
 This model has fulfilled all requirements for pepper sprays.
Enjoy hiking from any place of your choice without worrying about the animals. The product has excellent compatibility which makes it awesome.  It is approval and certification for both user and environmental friendliness.
PROS
It is the most potent repellant
Has the hottest formula
Environmental friendly
Boasts of great quality
CONS
It exposes the bears to long-term effects
Can also cause harm to humans
---
3. Udap Safety Orange Bear Spray 
"Serves you well as soon as you need it!"
Best Value
Main Features
The simplicity of use makes it the right choice
Feature an aerosol tool that keeps the bear
It is the hottest sprayer allowed legally
Offers quick action during attacks
"Perfect sprayer with a Griz Guard Holster hence excellent effectiveness!"
If you are looking for a spray fog, then you have the best from this model. It is one model that will give back the value of your money.
Enjoy quick action
This product is lovely because it has more active ingredients. Within a short amount of time, the sprayer releases very active ingredients. It, therefore, keeps you safe from animals as you do your stuff.
Griz Guard Holster
This feature helps you to act immediately when in attack scenes. One reason that makes this product suitable for hiking is that you will use it when incidences occur.  You are, therefore, confident that you will handle the animals effectively.
A more comprehensive range of coverage
You will also enjoy a wider area of coverage within a short time. It features a broad spray pattern that enhances a pepper power fogger. Within a minimal time, you will have animals out of your hiking zone.
Simplicity of use
The simplicity of use makes this model the most effective. While hiking, when the attacking animal is charging, you will not panic. It takes a short time to have all animals off.
Broad spray pattern
The spray pattern is another feature that you will always love. Using it will ensure that the pepper fog gets spread in large amounts. A more comprehensive range gets reached within a short time.
It is normal to enjoy hiking to the extent of forgetting there are such animals. One reason you need this sprayer is that it will serve you in your time of need. Its effectiveness leaves you in a safer place from animals.
PROS
Dispenses large amounts of spray
Has fewer side effects on the bear
Quite reliable during attacks
Repels and keeps off bears
CONS
The contents of the product may harm the animal
Exposed to failure during attacks
---
4. Guard Alaska Bear Spray Repellent 
"Makes a lovely choice for use in emergency encounters!"
Reliable Pick
Main Features
Has super strength hence comfortable to use
Offers maximum protection when hiking
Stays on air for a more extended period
Safe for use as it has fewer side effects
"Suitable for use during attacks as it offers maximum protection. The quality is incredible as it enhances safety for you and the bear!"
This model not only serves you for a longer time, but it is also useful. It is effective against all kinds of bears hence providing you with excellent safety.
Effective protection
This model has pepper repellant which makes it very useful. You will have a special love for it because of the spray canister that makes it best performing. A metal clip hostler ensures that you can act timely.
9-second continuous spray
Once used, the product offers you adequate protection. You will enjoy 9-second protection after a release of 9 ounces. A fogger delivery of 15-20 feet provides sufficient effectiveness against the attack of the animal.
Maximum strength
Power is another thing that makes the model the best. It has a powerful fog with a formula of 1.34% of the capsaicinoid formula. You will appreciate the presence of the ultra mag, a short-size gun canister that allows you to act quickly.
You are, therefore, very safe with this sprayer. Its effectiveness keeps you very safe.
Environmental friendly
This product is generally environmentally friendly. When using it, it provides safety for both animals and yourself. It has an ozone layer of social components.
Among the effective sprays for hiking, this model is one that will serve you well. It has fantastic quality and is friendly to you.
PROS
Has the approval of E.P.A. for safety
Reliable when exposed to an attack
It is environmentally friendly
Useful to all types of bears
Good for quick action
CONS
Using it in emergencies may be confusing
The range of coverage seems small
---
5. Mace Brand Bear Spray 
"It ensures that within a range of 35 feet, there is maximum safety!"
Premium Choice
Main Features
Environmental friendliness for animals and the ozone layer
Empties in 6 seconds hence an ideal choice
Offers useful deactivation of the bear
Offers you a chance for quick action
"Suitable for use by people who do not want close encounters!"
If you have been looking for products that will cover the most extended range, you will not ignore this model. It offers perfect protection and enhances broader coverage.
A more comprehensive range of coverage
You will enjoy a wider area of coverage with up to 35 ft. You are therefore very safe from all kinds of bears when you use it. When exposed to attacks, you will be better protected when this sprayer is around you.
Powerful sprayer
The product is compelling hence covering an extended range. Within the coverage, you will enjoy extra safety.
Environmental friendly
Using this sprayer is excellent as it has fewer environmental effects. It is also safe for animals and humans. The side effects are limited and hence quite reliable.
E.P.A. approval
The formula and components used are beneficial and less hazardous. You are, therefore, very safe from the effects of the model. In terms of the protection of the ozone layer, the model is also excellent.
Spray pattern
This product uses the power fogger for spraying. It is, therefore, handy for quick action. Within 9 seconds, you will have the sprayer providing swift action. The brand model weighs 260g.
This product boasts high quality. Using it, therefore, provides safety for the ecosystem. It protects a broader range hence an ideal choice.
PROS
No long-term effects on the bear
Has E.P.A. approval for quality
Takes a longer time in the air
Covers an extended range
It is simple to use
CONS
It May have a burning sensation if it  gets in contact with your skin
Its power can have effects if misused
---
Having a reliable bear spray is fantastic. It ensures that you are safe from attacks by the animal and can hike comfortably. However, the ideal choice is to have good quality because it protects you better.
Purpose And Advantage
Bear spray is not deadly and can help to stop any harmful behavior caused by them. The purpose of using mace is to reduce human injuries caused by bears. As well as trying to protect wildlife.
While venturing you always have to consider outside circumstances. This could mean animals, terrain, or climate. Regarding animals, there are precautions one can take to protect themselves.
The spray diminishes a bear's ability to breathe, see, and smell. This gives the person who is using it an advantage while trying to escape from the presence and area of the animal.
While this protects the person using it, it also protects them. Many of them die due to humans protecting themselves. This mist makes it so that human does not have to kill the animal to protect themselves. This helps protect wildlife.
Spray Vs Guns
As previously mentioned, the mist helps to protect wildlife because the mist does not kill the animal.
It's more effective than guns. Studies have proven that mace is 90% successful when used to deter their attacks. This is great compared to 76% success for long guns.
It is also easy to use. Guns can be dangerous and potentially harmful to humans. When the mace is used correctly, the human is not likely to be harmed by the mist itself.
It's more efficient and easier to use. It's also less likely to cause harm to anybody or any animal.
How you choose
When it comes to backpacking and hiking there is a lot of preparation. For example, It is important,  that you must have the correct attire and footwear. Not only is what you are wearing important but what you have with you is crucial. mace is an absolute must if you may encounter one along your trip.
If you have never had to purchase this type of thing before, you may not know how to choose one.
Concentration
A high amount of capsaicin is the correct concentration. Capsaicin is a chemical compound that was first derived from chili peppers! It is what causes a burning sensation from the mist. For instance, think of pepper spray when it comes in contact with a human.
You should choose a type with a minimum concentration of 0.857% capsaicin. A maximum of 2% to avoid any potential harm to oneself.
Container Size
You should choose a container that doesn't take up too much space.
If you are backpacking, the last thing you would want is for it to take up a lot of room in your pack! While on the other hand, you don't want the container to be too small that you would not be able to locate it in your pack.
You will only need one can per person. While choosing one think about where the mist will be along your journey. If backpacking, know exactly where you will be storing it so that you can choose the correct container size.
If you cannot get to it in a matter of seconds, it will not be of much use to you.
Range & Duration
You should choose a type that will successfully and correctly protect you. Once triggered, it should last a minimum of 8 seconds. It should also go at least 16 feet.
This information can typically be found on the packaging. You can also read reviews for the product to see if anyone has used it and what their experience was.
Certification
When choosing one, it is important to choose wisely. Getting the cheapest option will not be beneficial.
You must be choosing a certified one. This means, not the pepper kind which is a personal defense product.
Making sure that the products have been tested can be beneficial as well. This way you know what you are getting has worked before.
Importance And Specialties
Mace is not deadly and can help to stop any harmful behavior caused by bears. It is very important to have it on a trail where you may encounter this animal.
No Harm
Bear mace is important because it protects them from being killed.
Grizzly Bears, for example, are a threatened species. If you shoot a Grizzly and cannot prove self-defense it is a violation of The Endangered Species Act. Penalties under the ESA can result in 6 months in prison and a $100,000 fine.
Wildlife should be protected, and it is important to opt for the spray instead of a gun.
Your Protection
It also helps in protecting you! You can venture into exciting new territories while feeling safe. Always have some with you on your trips.
Being aware of your surroundings is important though. It should always be used as a type of last resort. Being alert and making noise can aid your protection.
Powerful
Bear mace is not like bug mist. It is extremely powerful and discharges with intent. This is one of its specialties.
It should only last a minimum of 8 seconds. It should also go at least 16 feet. It should not be used as a guard around your campsite or as a fragrance. It should only be used when you are trying to deploy the big beast to avoid any potential harm.
The mace is important with its specialty of deploying the animal without harming you or the bear. Let's look at what you should consider when buying the spray.
What to Consider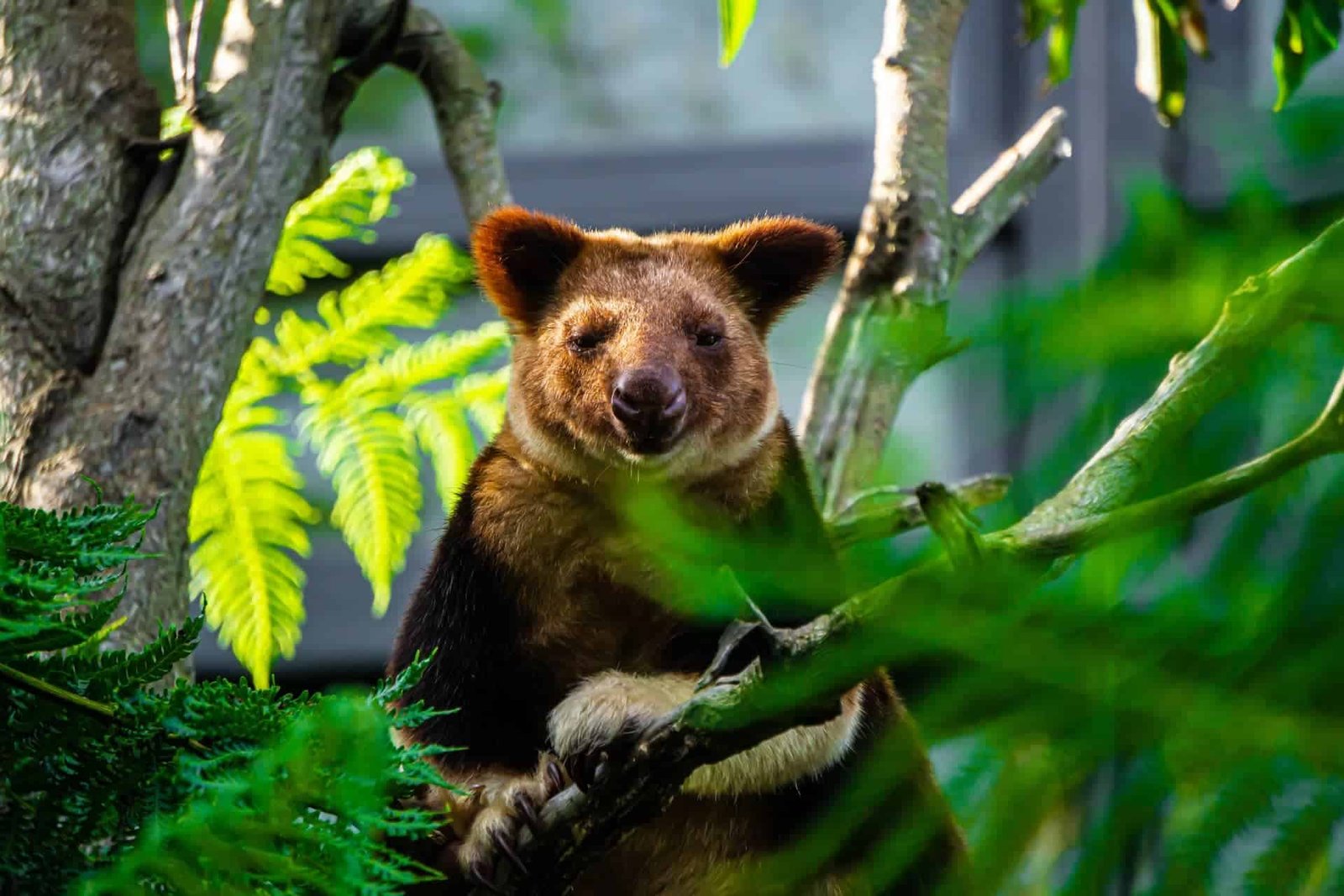 When buying the spray there are a few things that are important to consider.
Usage
Knowing how and when to use it should be considered. You will hopefully never have to use it, but you must know how to.
You should consider practicing pulling it out of your backpack and acting as if you will use it.
Most of the maces will have a safety on them so you can also practice getting used to feeling the trigger. Just make sure that the safety is on before you practice!
Shelf Life
Since you will hopefully never have to use it, you want to know that your product will last.
You can ensure it will last by checking the expiration date. A can should last at least 4 years from the date of purchase.
Recommendations
You should consider reading reviews and seeking out recommendations. This can be very beneficial.
Because you can't test it out, you can rely on others' experiences or the opinion of someone who had to test it.
Also, it is best to not go cheap when buying this product. You want to know that the spray is going to do its job properly. It doesn't have to break the bank but make sure you consider a trusted brand.
Final Verdict
The mace is not deadly and can help to stop any harmful behavior caused by the beasts. The purpose of using this mace is to reduce human injuries caused by bears. As well as trying to protect wildlife.
Choosing A Spray
When you are trying to choose a spray there are a few things to look out for.
It is important to look at concentration. A good spray should have a minimum of 0.857% capsaicin. A maximum of 2% to avoid any potential harm to oneself.
You should carefully choose the size of the container. If you cannot successfully access the spray within seconds, it will be of no use to you. Make sure the container is not too small but also does not take up too much space in your backpack!
You should choose a spray that once triggered, lasts a minimum of 8 seconds. It should also spray at least 16 feet. Typically the packaging will reveal this information.
Last, you want to choose a type that is certified.
Importance
Mace is so important to have in case of an encounter.
The mace is specially made to protect both you and wildlife. Grizzlies are an endangered species and it is punishable by law if you shoot one.
It is made to be powerful enough but not harmful.
What to check?
You should consider practicing with the product. Because you cannot test it, this will help you to know how to use it if you must. Practice by stowing it in your pack and pulling it out as if a bear was in front of you.
Consider the shelf life of the mace. It should last up to 4 years after the purchase.
Last, read all reviews and recommendations to ensure you will be properly protected. Don't forget your mace in your next venture. Happy hiking!