Sleeping in the woods might sound delightful but it can be pretty messy if you don't have the right gear. That why you need the best camping cots. Other types of sleeping products might be good like sleeping pads but nothing beats a good cot.
Not only it will provide amazing comfort, it will also keep you off the ground. It will keep you away from the bugs and insects, too. You will be comfortable and it will help you avoid any sharp rocks or objects found on the ground.
Before we go further typo on this gear buyer's guide, here is out top 10 best backpacking cot comparison.
Best Camping Cots Comparison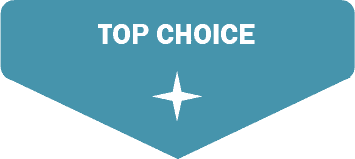 TETON Sports
Adventurer Camp Cot
KingCamp
Ultralight Compact Camping Cot
Supports Upto 275 Pounds, Measurement : 69 x 25 x 15 inches, Portable Design, Superior Support, With Foam Mattress
Upto 400 Pounds 75" x 25" x 17", Easy To Transport, Easy To Set Up, Very Strong,
Upto 265 Pounds 75" x 25" x 4.7", Very Compact, Ultralight weight, Simple Design, Easy set up
Supports Upto 275 Pounds, Measurement : 69 x 25 x 15 inches, Portable Design, Superior Support, With Foam Mattress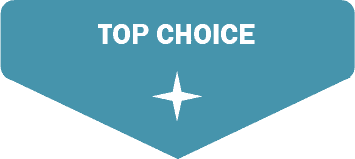 TETON Sports
Adventurer Camp Cot
Upto 400 Pounds 75" x 25" x 17", Easy To Transport, Easy To Set Up, Very Strong,
KingCamp
Ultralight Compact Camping Cot
Upto 265 Pounds 75" x 25" x 4.7", Very Compact, Ultralight weight, Simple Design, Easy set up
Toddler Camping Bed : Pick for Kids
Regalo
My Cot Portable Toddler Bed
Supports Upto 75 Pounds, Measurement : 48" x 24.5" x 9", For Kids, Lightweight, Portable, Quickly Washable, Quick Assembly
Regalo
My Cot Portable Toddler Bed
Supports Upto 75 Pounds, Measurement : 48" x 24.5" x 9", For Kids, Lightweight, Portable, Quickly Washable, Quick Assembly
Of course, these are amazing to keep you cool as well. Since they lift you off the ground, it will help you keep the cool breeze circulate underneath your body. The ground might be warm because it will be in the direct sunlight, if there are no woods around. Another great thing about a camping cot, it will provide you with extra storage. The extra storage will come in handy with your stuff.
There are a lot of choices on the market but consider the following reviews, before taking a buying decision:
1. Coleman ComfortSmart Cot
""Best Suitable For Lots of Comfort and Support!"
"An excellent choice for outdoor excursions."
Get your good night sleep with Coleman ComfortSmart Deluxe. This product contains a thick foam mattress pad and a ComfortSmart coil suspension system. This works for all types of indoor and outdoor use.
Awesome support and comfy
It offers lots of comfort and support that can be compared to a bed. Actually, it's made with a steel frame and supports up to 275 pounds. This amazing product allows you to have so much space thanks to its flexible dimensions. This measures 69 inches in length, 15 inches in height and 25 inches in width.
Portable design
This offers comfort for people up to 6 feet in height. It's portable and can fit inside most car trunks. Available in two colors : Black and Gray.
Heavy duty design
Also, due to the strong Steel frame, allows you to carry it wherever you want. The rubber legs allow the weight to set even. This design is perfect for withstanding pressure of 300 lbs. In addition to these great things, it's also durable and comfy with integrated sleeping pad. The package comes with one year limited warranty.
---
"Best Suitable For An Adventurer!"
"An excellent choice for backpacking."
This is the perfect choice for an adventurer. It folds out up to 75 x 25 x 17 inches and can withstand up to 400 pounds.
Extremely comfortable
No doubt, this is extremely durable and comfortable. Its folding system is easy and can set up in a matter of minutes.
Packs to small bag
The rubber feet are specially redesigned to offer better protection for the tent floor. Moreover, this folds into a stable drawstring bag for stowing. Also, the 600D Oxford canvas can provide an amazing sleeping protection.
---
3. KingCamp Ultralight Compact Folding Cot
"Best Suitable For Ultralight Backpacking Experience!"
"An excellent choice for lightweight backpacking."
The KingCamp Cot is made out of heavy-duty polyester fabric and it's lightweight.
Lightweight design
No doubt, you get a gear that combines two most important features. It weighs only 4 lbs and can support up to 256 lbs.
Keeps mattress intact
There are two elastic straps to keep your mat away from slipping. This design comes with a compact storage bag. It's designed to fit people up to six feet.
Easy to set up
The system is designed to set up the cot easily. It's a perfect choice for travelling, hiking, backpacking and other outdoor activities.
---
4. Coleman Trailhead II Cot
"Best Suitable For Multiple Trips Comfortably!"
"A reputable brand for best outdoor experience."
This Coleman Trailhead II Cot is a military-inspired product. Suitable for multiple day trips and it will last you a lifetime. This comes with pockets to keep your equipment by your side.
Heavy-duty model
It's made with a durable steel frame and heavy-duty polyester that supports up to 300 pounds. It's compact and it folds so that it's easier for transport.
Supportive and Comfortable
Actually,when folded, it measures 75 x 30 x 17 inches. This Coleman design is very supportive and comfortable. This model fits people up to 6 feet in height perfectly.
---
5. MARCHWAY Ultralight Folding Camping Bed
"Best Suitable For Multiple Outdoor Trips Comfortably!"
"An excellent choice for comfortable rest and sleep."
No doubt, MARCHWAY Ultralight Folding Tent Camping Bed will be your best friends when it comes to your outdoor activities. It's suitable for mountaineering, biking, driving, motorcycling, climbing etc.
Awesome design
Give your body the much-needed rest after a long day of activities with this design. Specially designed to fit your needs, it offers amazing comfort and support.
Ultralight weight design
It's light, compact and weighs only 4.7 lbs while supports up to 250 lbs. It's easily transformed with just one single pull of the cord.
Waterproof bed cloth
This amazing piece of equipment comes with two support bars, five cross rods, one-bed cloth, one pillowcase and one sack. The bed cloth is waterproof with it dense and durable material.
---
6. OSAGE RIVER Folding Cot
"Best Suitable For Carrying Heavy Loads Comfortably!"
"A reliable brand for a better relax and fun."
Osage River Folding Camp Cot comes with a carry bag that makes your outdoor trip easier.
Enhanced stability and strength
The pvc coated fabric makes this piece of equipment very strong. Also, the carbon steel ads to the stability and strength of the product. With its dimensions of 28 inches in width and 75 inches in height, this piece of equipment is versatile.
Easy to handle
It's able to fit different sizes of people. If you want to close the device, you just need to pull the frame cord. Also, it folds up into a nylon carry bag.
---
"Best Suitable For Comfortable Night During Camping!"
"A heavy duty sleeping gear for a better experience."
The ARAER Portable Folding Bed Cot for Adults or Kids is something every camper should have. It's stable and sturdy.
Heavy duty design
Made with special square high street 26mm steel tube, it provides more stability than a normal round one. It's big contact surface can lead to a stable force.
More durable material
The groups of triangle structures and twelve groups of concave-convex design can increase the bearing capacity. This product can last many years, thanks to 600D double layer oxford fabric.
Extremely comfortable
Moreover,it's also skid resistance with 10 anti-slip rubber feet that increase the friction between the ground and the bed. Extremely comfortable and cozy, it enables you to sleep well with a pillow. The storage bag is also included and can be easily stored and transported.
---
8. Coleman Converta Folding Cot
"Best Suitable For Backyard Rest!"
"A great choice for outdoor and beach camping."
People use The Coleman Converta Cot not only for camping but also in your backyard.
Lightweight design
With its dimensions 27.8 x 25 x 4.9 inches and 11.5 pounds, this device is portable and can be carried everywhere and by anyone. With just a few motions, it magically transforms into a chair or bed.
---
9. Regalo My Cot Portable Toddler Bed
"Best Suitable For Your Kids During Camping Trips!"
Premium Pick
(For Toddler)
"A perfect choice for your kids during outdoor excursions."
Regalo My Cot Portable Toddler Bed is the perfect choice when you're out with your little ones. Provide them comfort with this best toddler cot.
Multi-functional and sturdy
This is a multi-functional gear that can be easy to carry and can fit anywhere. It's made entirely out of steel and the canvas is made with a sturdy material. It also includes additional reinforced stitching for extra support and security.
Best Toddler Cot
Also, it has an extra feature for comfort, which includes a high-quality sleeping bag that fits the frame perfectly. It folds down with one single motion and set up the same way. It's portable, washable and lightweight. The right choice when you're camping with kids.
---
Few facts to consider before buying:
Prefer a lightweight design
When you go backpacking, make sure the equipment you carry is lightweight. Since you have so many things you need, these should not be heavy. They might be extra burden for you to carry and you don't want that.
Check for storage space
The market offers a lot of different products in size. Try to find some choice that you can store easily. These are not used only for sleeping. Of course, some of them also come with pockets that will help you hold bottles of water, flashlight, backpacking foods etc. You don't have to wander in the middle of the night. This keeps your hiking gear by your side. Everything is in arm's reach.
Material of the product
Also, when you think of comfort, you think of texture and material. Always look for cots that are made with soft material. You don't want sleeping on rough fabrics. The fabric of the camp cot for an adventurer should be soft for comfort. Nobody wants horrible back pain in the morning. That will make hiking a living nightmare.
If you're tall, there are special designs that are fit for taller people. Imagine you're out camping. You wake up in the morning with mosquito bites. You end up scratching all day. That's why it's important to choose the right size.
Essential Design Features:
Normally, these can fit a fully grown adult. The special feature in the system makes the device compact. Depending on the complexity of the system, they can be set up in a few steps. They come in different sizes and are made in different materials.
This gear can never replace the mobility and practicality of a sleeping pad. They are a great replacement for a bed.
No doubt, some designs come with a pillow and a carry bag. Another important feature is the longevity of this gear. They need to withstand a lot of use before they break down. This comes down to the material. Make sure the steel and cloth are high quality to get more use out of it. Good material is also important for stability. There is nothing worse than waking up in the middle of the forest by broken product.
Types of Cots
There are ten different types of products on the market right now.
Main features and Parts
Most of these come with 600x300D fabric deck made out of polyester along with a vinyl coating. Engineers work on designing cots that can endure pressure and resist stains, dirt and moisture.
Depending on the manufacturer, a lot of cots come with a built-in organizer. That is also called an apron, pouch, pocket or a nightstand. This piece is usually on the right or left side. It may contain one or more pockets for extra storage and provides access to your keys, toiletries, tools, water etc.
Also, some may come with a cover that you can use for protection. Some cots transform in miniature camps. The cover is a very hard and waterproof material able to withstand rain. It's made with a strong material to withstand the sun.
Pros Vs. Cons
Even though it's a good idea to have a product like this for camping, there are some good and some bad sides to it.
No doubt, this gear offer you comfort and that is probably the best thing about them. Camping doesn't need to be painful ever again. They come with special pads to give you support and soothe your back. Another great thing about them is they protect you.
They protect you against the weather, the flora and fauna. Also, you don't have to worry if you're allergic to anything. Moreover, this protect you from any kind of allergy.
Finally, these are also very durable. They can last probably years of camping. In addition to all of these great things, they are affordable. So, this product is practical, safe and cheap.
Some might not be suitable for someone that doesn't have extra space for packing. Also, with the size comes the weight too. As a matter of fact, few can weight up as much as a regular mattress. Good quality designs should withstand 250 lbs. Others might not be up to the challenge. That's why you need to be more careful when you're shopping for one.
Conclusion:
Regardless, if you go camping or not, everyone needs the sleeping cots for adults for better sleep. They are the perfect addition to any adventure. The market offers a lot of products, you just need to choose what is most suitable for you.