GPS is the abbreviation for Global Positioning Unit. It is a technology that is used to show locations, latitudes, longitudes and compass bearings. Such information is vital for hikers as it helps them to keep track of their location. Moving on, some GPS trackers are used alongside maps and compasses although modern-day models feature in-built ones. The best hiking GPS tracker is adapted for the rugged outdoor terrain and harsh environments. That might explain why they are created to endure thermal stress, resist water or absorb shock.
That's not all, a GPS should come with revolutionary attributes to boost convenience and safety. This could be in the form of topo maps, cameras, tracking apps and so on. Most importantly, trackers ought to be more portable, accurate and reliable. Check out the exclusive review below. It breaks down everything you need to know about GPS for hiking.
What is the best GPS unit to buy for hiking?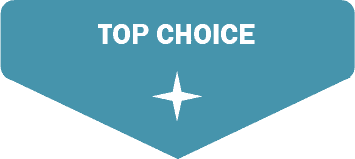 Garmin GPSMAP 64st, GPS and GLONASS Receiver
With ANT, Bluetooth and US TOPO,
Display : 2.6" diag, Battery Life : 16 hrs,
Internal memory : 8 GB,
Garmin eTrex 30x, Handheld GPS with 3-axis Compass
Display : 2.2" diag, Internal memory : 3.7 GB,
With microSD card slots,
With previously loaded base maps,
Garmin Foretrex 401 Waterproof Hiking GPS
GPS with HotFix,
Display size : 1.42 x 0.91 inches,
Battery Life : 17 Hours,
Dual Batteries,
Garmin GPSMAP 64st, GPS and GLONASS Receiver
With ANT, Bluetooth and US TOPO,
Display : 2.6" diag, Battery Life : 16 hrs,
Internal memory : 8 GB,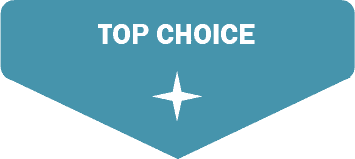 Garmin eTrex 30x, Handheld GPS with 3-axis Compass
Display : 2.2" diag, Internal memory : 3.7 GB,
With microSD card slots,
With previously loaded base maps,
Garmin Foretrex 401 Waterproof Hiking GPS
GPS with HotFix,
Display size : 1.42 x 0.91 inches,
Battery Life : 17 Hours,
Dual Batteries,
1. Garmin GPSMAP 64st GPS
"Ideal for hiking, trekking, and mountaineering."
"Your number one GPS tracker!"
The Garmin GPSMAP 64st is a revolutionary model that is designed to keep you on track at all times. Some of its unique features are outlined below:
Accurate tracking features
It features a reliable helix antenna that concurrently tracks GLONASS and GPS satellites with utmost precision. That's not all; the model comes along with a BirdsEye Satellite Imagery subscription for a single year. Plus, it includes the TOPO U.S 100K maps for seamless navigation.
Extra convenience boosting features
What's more captivating about this tracker is the Bluetooth chipset which makes possible for the device to wirelessly link with other devices. Together with that comes a set of other life-saving features including an altimeter, barometer, and a 3-axis electronic compass.
Large display
Its advanced display system allows you to view alerts, text messages, and missed call among other vital notifications. The display is readable even in scathing sunlight thanks to a large multicolor interface.
Dual battery system
A set of dual batteries ensures 17 hours of service.
Robust construction
The Garmin GPSMAP 64st is a convenience-oriented GPS tracker that will have you safe.
---
2. Garmin eTrex 30x, Handheld GPS
"Excellent for long-distance hiking."
"A must-have outdoor gear!"
Unmatched battery life and the superb display is what you get for choosing the Garmin eTrex 30x. Other attributes that make this design sensational include:
High-resolution display
It boasts of a remarkable resolution of 240 by 320 pixels. Therefore, you will not have to struggle when making readings even in bright sunlight.
Strong structure
The model is meant for the unforgiving outdoor terrain. This is owing to its tough structure that happens to be shock and water-resistant. Side buttons enhance usability.
Compact design
It is amazing to know that the model has a compact size for easy storage. Moreover, you will not struggle fitting it in your hand.
Feature loaded
Other than the GPS tracker feature, the model also comes with a 3-axis compass, clock, alarms, and a trip computer. On top of that, it also has a barometer, altimeter as well as wireless connectivity. Wireless connectivity allows one to pair the tracker with other devices such as heart rate monitors.
The Garmin eTrex 30x is a remarkable model that you can bank on for any outdoor activity.
---
"The Garmin Foretrex 401 is a versatile GPS great for all extreme outdoor activities."
"Your safety is our priority!"
The Foretrex 401 is a classic battery-powered GPS tracker that guarantees a safe and convenient hiking experience. It is loaded with multiple advanced attributes to make things easy for you:
Reliable helix antennae
The helix antenna is one of a kind. It can simultaneously track GLONASS and GPS satellite at an impressive clock speed making it exceedingly dependable.
Convenience-boosting features
For convenience and safety in the jungle, the model is fitted with extra features. This includes a Bluetooth chipset for wireless connectivity, altimeter, barometer, and a 3-axis compass. On top of that, the model supports notifications and alerts.
Unmatched tracking capabilities
This is boosted by a 1-year subscription to the BirdsEye Satellite Imagery. In addition to that, it incorporates the TOPO U.S 100K maps.
Resilient structure
The model is designed to stand the harshest outdoor conditions owing to its resilient structure.
If you love button-operated trackers then the Garmin Foretrex 401 is an excellent choice for its reliability and revolutionary tracking technology.
---
"Good for rugged outdoor activities."
"Your ultimate hiking partner!"
The Garmin is your ultimate outdoor companion thanks to a tone of helpful features.
Water-resistant
Dual satellite coverage
It utilizes GLONASS and GPS to provide accurate tracking. Nonetheless, the tracker incorporates Hotfix and WAAS to pick up and maintain signals effectively. In addition to that, it boasts of free access to TOPO 100K maps.
Ergonomic design
Of course, the model is handheld for easy access to its interface. Still, its touchscreen display is very glove-friendly.
Adequate storage space
The boasts of 8GB storage capacity that will not only preserve notifications and alerts but also store photos as well as map data.
Notable battery life
The GPS tracker runs on a rechargeable lithium-ion battery that lasts for an enviable duration. Alongside that comes a section for three AA batteries for backup.
The Montana 680t is a worthy GPS tracker designed with modern features to help hikers stay on track.
---
5. Garmin Oregon 600 3inch
"Recommended for avid outdoor enthusiasts."
"Navigate the deepest canyons with a top-class GPS tracker!"
In case you are fond of extreme outdoor excursions, you need the Oregon 600. Here is why:
Dual battery system
The last thing you need is a power system that will bail out on you. In spite of that, this model has an exceptional dual battery system that is meant to keep the tracker operational for long. You can either use a rechargeable NiMH battery or the regular 2 AA batteries.
Responsive touchscreen
Unlike the old fashioned button-operated GPS trackers, Oregon 600 has brought something different on the table. Its 3-inch touchscreen is ideal for top class convenience. It is very responsive and glove-friendly too.
Reliable tracking system
It comes with an accurate tracking system. Plus it is possible to import extra maps into your device. Together with that comes an integrated 3-axis electronic compass, altimeter, and barometer.
Wireless connectivity
With wireless connectivity, you can easily share waypoints, tracks, geocaches, routes and other vital data.
A perfect choice for a GPS tracker that is simple yet highly effective.
---
6. Garmin 010-01772-00 Foretrex 601
"An all-round GPS tracker."
The wrist-mounted Foretrex 601 is worth every penny you spend.

World-class performance and notable functionality and supreme functionality are what you get from the Foretrex 601. All this is courtesy of the features below:

Unique design
The Foretrex 601 stands out for its unique design. It is among the few GPS trackers with a wrist strap. This makes it more portable. Additionally, it is crafted to fit military standards for unparalleled resilience and optimal durability.
High-resolution display
The outdoor environment is very unpredictable which can sometimes culminate in the low vision for cheap class GPS trackers. However, the Foretrex 601 has an incredible resolution. You can make reading in low light and in the sun too.
Advance additional features
This includes a barometer, altimeter, smart notifications, 3-axis compass, and 3-axis accelerometer. They are exemplary safety features that will warn you in the event of adverse weather. That's not all, they ensure that you are headed in the right direction.
Locate your position accurately under heavy cover with the reliable Foretrex 601 GPS tracker!
---
"The Garmin Rino 650 is a worthwhile navigation device."
"A one-stop device for all your tracking and navigating needs!"
There are several reasons why you should get the Garmin Rino 650 US GPS tracker:
Accurate tracking
The device incorporates a wide array of features to elevate tracking accuracy. To begin with, it has a highly sensitive GPS receiver. Likewise, the model utilizes a quad-helix antenna to find and maintain locations. Integrated 3-axis compass, altimeter, and barometer further heighten the tracking capabilities.
Standby weather alarms
This model is built with the interests of avid hikers at heart. It comes with the NOAA weather radio to keep hikers alert in the event of harmful weather conditions.
User-friendly display
Other than being a touchscreen, the tracker's interface is wide and glove-friendly.
Advanced mapping features
It has auto-routing and displays area calculations. The model is also capable of producing location reports for easy navigation. Plus, it allows one to add maps and view routes, tracks and waypoints.

A notable GPS tracker for hiking, geocaching, backpacking, and mountaineering.

---
8. Garmin inReach Explorer
"Suitable for rocky and chilly outdoor terrains."
"Reliable satellite communicator!"
The Garmin inReach Explorer+ stands out for the following attributes:
Two-way text messaging
With an Iridium satellite network connection, you can enjoy two-way text messaging.
User-friendly design
It has a simple design with conveniently placed buttons. The power button is ergonomically placed to eliminate the risk of accidental shut down. Similarly, the same goes for the SOS button. Everything else on the menu is straightforward.
Dependable weather reports
One of the most revolutionary features of this model is weather reports. The reports - powered by DarkSky - are detailed according to subscription plans.
Has the SOS button
Another impressive aspect of this unit is that it allows you to send distress signals in the event of danger. This is possible thanks to the Iridium satellite network and an accessible SOS button on the side of the device.
The Garmin inReach Explorer+ is a revolutionary model designed to live up to your expectations for a GPS orienteering device.

---
"Ideal for short outdoor excursions."
"Navigate with the best!"
It is hard to come by a GPS tracker that is budget-friendly and effective at the same time. Nevertheless, the Garmin GPSMAP 64s has demystified that. It is a total package. Some of its unique features include:
2.6-inch display

Making readings from the tracker is pretty effortless owing to the wide display. Moreover, it features a heavy-duty screen that is unlikely to break even in the most unforgiving outdoor conditions. The screen is also good with gloves.
Sensitive receiver

It has a helix antenna which makes it sensitive to GLONASS and GPS receivers. This heightens satellite lock speed and tracking efficiency.
Share wirelessly
The unit is compatible with several devices such as heart rate monitors and accessory sensors. Besides that, you can share routes, tracks and waypoints effortlessly, thanks to Bluetooth.
Excellent mapping features
With this GPS tracker, you can navigate through any jungle seamlessly. An inbuilt base map as well as a 1-year subscription to the BirdsEye Satellite Imagery makes the model reliable. Still, it boasts of photo imagery and TOPO U.S. 100K maps.
Additional tracking features
This includes an electric compass, altimeter, barometer which helps hikers to keep track of direction, altitude and pressure changes.
The Garmin GPSMAP 64s offers enviable GPS tracking and navigation at a pocket-friendly price.
---
"A tremendous paperless geocaching companion."
"A reliable companion for your outdoor trails!"
The Garmin eTrex10 should be your go-to GPS tracker if you desire a long-lasting model. Some of its prominent features are highlighted below:
Rugged design

It incorporates a rugged design that is well suited for the rough terrain. You can hike worry-free as it is water-resistant and shockproof.
Easy to read

Whether you are in bright sunlight or blinding darkness, the eTrex10's display will be crystal clear. It flaunts a 2.2-inch screen display for easy reading.
Tremendous geocaching capability
It is your number one geocaching device. Plus it is capable of cache filtering thus eliminating the need for paperwork.
Revolutionary track navigation
The model generates routes from track information. This prevents hikers from getting lost. Going on, the feature can store up to 1000 waypoints and 50 routes. On top of that, the device can accurately tabulate terrain distance.
The Garmin eTrex10 is a premium entry-level unit designed to provide great battery life, a wide array of features and accuracy.
---
How do you choose a GPS and use them while hiking?
1. Admirable battery life
It is vital for the GPS to have long battery life for a worry-free hiking experience. While some models use rechargeable batteries, others run on AA batteries. Advanced units run on both.
2. Great display
This brings us to the touchscreen vs. buttons debate. It no secret that touchscreens execute commands quicker. Yet their major downside is massively draining battery power. On the flip side, button-operated units are more reliable but slow. It is now up to personal preference.
3. Robust constructions
You need a tracker that will be able to withstand the most unforgiving conditions. Luckily, hiking GPS trackers are shock and water-resistant.
4. Reception quality
Top-notch accuracy and reliability are some of the attributes to look for in a GPS tracker. GLONASS and WAAS are the most commonly utilized satellites. High-end units can simultaneously track both satellites. Go for a unit with excellent reception.
5. Mapping capability
Besides the basic base maps, you should look out for models with topo maps or other downloadable resources for flawless navigation. Ensure that your maps can do tracking, create routes, organize data, mark waypoints and display other crucial information.
6. Sufficient storage memory
The best unit should be able to accommodate a colossal amount of data regarding maps, way points and more. With that in mind, it would be great to have a model with extensive storage space.
7. Compatibility with other devices
Look out for a model that is compatible with other devices for seamless sharing of data. Sharing could be through specialized apps or mostly Bluetooth. You can use such data in tracking personal stats and trips.
Things to consider while choosing the Hiking GPS:
Portability of the set
There are different models in the market. The choice depends on preference. Nonetheless, the best unit should be easy to use and carry around as well. Handheld and wrist units are more portable.
Terrain
If you look to venture into the deepest canyons, thick forests or mountainous regions, you need a GPS tracker with powerful sensors or receivers.
Cost of the product
The cost can be a misleading factor although expensive models spell quality and top functionality. Most high-end GPS trackers incorporate more accurate features and tend to be more durable.
Customer review
Before choosing any unit, it is wise to go through reviews from other customers. This is possible for online buyers. Also, try to find out some of the pros and cons of the model you intend to select.
Conclusion
Things can never go south if you have the right GPS tracker. The GPS tracker should display exemplary functionality in addition to being durable and dependable.
FAQs
How accurate is a handheld GPS?
Handheld GPS has what is referred to as recreational grade accuracy. Recreational grade accuracy is capable of indicating location, compass bearings, longitude, and latitude. The accuracy of such models lies between 10 and 50 feet.
Can I use my phone GPS for hiking?
It is possible to use your GPS-enabled smartphones for hiking. Android Phones utilize WiFi, triangulation between buildings, and cheap GPS devices along with GPS tracker app to track locations of the device. However, the GPS receivers might not be as powerful as what handheld GPS offer in areas of thick cover.
Is GPS time accurate?
GPS satellites rely on atomic clocks which happen to be very accurate. Atomic clocks produce time with an accuracy of up to 10ns.

What is the best handheld GPS on the market?
A Quick View:
1. Garmin GPSMAP 64st, TOPO U.S. 100K with High-Sensitivity GPS (Premium Pick)
2. Garmin eTrex 30x, Handheld GPS Navigator (Top Choice)
3. Garmin Foretrex 401 Waterproof GPS (Best Value)
4. Garmin Montana 680t
5. Garmin Oregon 600 3-Inch Worldwide Handheld GPS
6. Garmin 010-01772-00 Foretrex 601
7. Garmin inReach Explorer+, Handheld Satellite Communicator
8. Garmin GPSMAP 64s Worldwide with High-Sensitivity GPS
9. Garmin eTrex 10 Worldwide Handheld GPS Navigator
10. Garmin eTrex10 GPS