Hiking boots are a must-have for an awesome time in the jungle. Nevertheless, finding an accurate fit for wide feet can be a pain in the neck. Very few footwear brands take this special feature into account. With that, the chances of finding the right pair narrow down drastically. In spite of that, hikers with this unique attribute deserve stylish, comfortable and durable hiking boots. With proper knowledge, these hikers can still get the best men's hiking boots for wide feet. That is where this article comes in. It details a proper buying guide for men's wide hiking boots. Read on to find out more.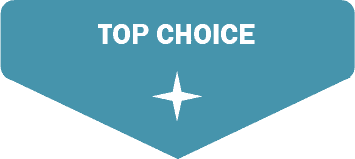 Timberland
Men's White Ledge Mid Waterproof
Columbia
Men's Newton Ridge Plus II
Timberland
Men's White Ledge Mid Waterproof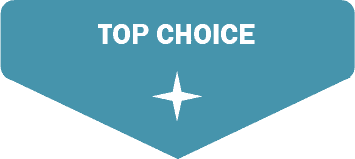 Columbia
Men's Newton Ridge Plus II
1. Timberland White Ledge Hiking Boot
"Meant for light hiking in cold weather!"
Your number one cold-weather hiking companion!
Timberland is a reputable brand known for high end, fashionable footwear. The White Ledge boot is not exceptional. No wonder it tops the list of the best men's hiking boots for wide feet. Here is a detailed breakdown of the features that make this boosts a darling among outdoor lovers: 
Impressive Lacing System 
The lacing system is all about convenience. It features a unique combination of speed hook and D-rings, which cut on the lacing time. Still, the system is a lot more reliable unlike what eyelets or other systems offer.  What's more, the hardware of the lacing system is entirely rustproof. 
Designed for Comfort
It is very appealing to wear thanks to ample arch support provided by the removable EVA dual-density foot bed.  Additionally, the foot bed incorporates perforations which boost air circulation within the boot. Likewise, the ankle area is equipped with thick padding to curb any cutting.
Adventure-Ready
Besides having a rugged design, the White Ledge is made from durable full-grain leather. In spite of the leather, the boots are comfortable without having to be broken in.  Moving on, it is fully waterproof and seam-sealed to keep your feet dry. 
Great Support and Traction
Traction should be the least of your worry with this pair. It comes with the B.S.F.P system that boosts braking, support, flex, and propulsion. You can also count on flex grooves for better forefoot flexion.  Walking with these boots is easy as it naturally bends to the movements of your foot.
Timberland White Ledge Boots are affordable entry-level hiking boots ideal for light hiking, winter running, and the rainy seasons. 
---
2. Columbia Newton Ridge Plus
"Fit for hiking in tough conditions in addition to being stylish for work!"
The hiking partner you've been missing!
The Columbia Newton Ridge Plus II is very popular in the hiking world owing to these trailblazing attributes:
Premium Construction 
The outside of the boots is covered with PU coated leather and suede. These materials are breathable and sturdy against abrasive material. Alongside that are mesh uppers as well as seam-sealed construction to keep the boot waterproof. In order to keep your foot secure, the model boasts of D-caps lace closure.
Relaxing Foot bed
Onwards, a padded tongue enhances support and eliminates any discomfort from tight laces. Moreover, thick spongy EVA form provides a relaxing foot bed and boosts shock absorption. Eyelets and metal hooks on the closure system are one of a kind too.
Superb Traction Technology
It features Omni-Grip high traction, which keeps the outsole steady on muddy or wet terrain. For safe, confident stepping, the outsole incorporates non-marking rubber compound for better friction management.  Furthermore, deep multi-zone treads render proper grip on smooth or uneven surfaces. To curb stumbling, the boot's sole extends upwards.
Classic Design
The boot comes in a simple design that gives it a classic look. Minimal adornments make it a great option to wear to work.
This Columbia Newton Ridge Plus is a reasonable pocket-friendly pair of boots delivering a comfortable hiking experience within a minimal break-in period.
---
3. Merrell Moab 2 Mid Hiking Boots
"A versatile boot perfect for hiking, trail running, work, and casual errands!"
The true outdoor champion!
Hiking demands a well-equipped pair of hiking boots. Lucky for you, this model offers all you need for an easy time in the jungle. Here is a sneak peek into what you should expect from the Merrell Men's Moab 2:
Advanced All-Terrain Traction
Every aspect of the boot delivers unparalleled comfort to its user. From a well-cushioned collar to a supportive footbed. The boot also boasts of a thickly padded tongue. On top of that, the boot includes incredible underfoot protection provided additional cushioning. It is super lightweight and highly breathable. Excellent waterproofing will ensure your feet are dry at all times. Equally important, it is true to size.
Unbeatable Ankle Support
You can forget about ankle rolls, stumbling, or falling on uneven surfaces with the Moab 2. It includes a decent amount of flex around the collar and underfoot.  Correspondingly, it comes with two silicone bands integrated on the inside and outside of the boots to keep the ankle rolling in check.
A budget-friendly boot offering unbeatable outdoor functionality through light and comfortable construction.
---
"Suitable for wet weather hiking or backpacking!"
The Best Hiking Boots that guarantee value for every penny!
The KEEN Targhee II is an irresistible model crafted to suit the needs of all hikers. If you are looking for a fairly priced option, this should be your go-to hiking boot. Let us delve into more outstanding features of this hiking boot:
Multi-Purpose

The shoe's style and design are quite impressive. You can use it for your outdoor excursions or rock it for work. Occasional use of the shoe is okay, as it is well made.
Next-Level Construction
The boot is constructed out of a combination of five-star leather and textile material. A rubberized sole reduces your chances of falling by heightening grip. Additionally, the boot comes with leather lining which promotes airflow to keep your feet cool. In like manner, the boot has waterproof nubuck leather to keep out moisture. Wearing the boots is a piece of cake all thanks to a seamless lacing system.
Responsive Traction
Keen's traction is top-notch. With lugs that are 4 mm in length and multi-directional, falling or sliding should be the least of your worry. In addition to that, the boot's grip on tough terrains is next to none. This is attributed to the integrated contoured heel lock.
KEEN Targhee II Mid Boots are decent boot for a reasonable price. By the same token, if you are in search of a premium quality pair, you will find its feature-set up to your standards.
---
5. Salomon X Ultra 3 Mid GTX Hiking Boots
"Meant for light loads or terrains of moderate technical difficulty!"
The benchmark of hiking boots!
Salomon Men's X Ultra is the kind of boot that allows you to take every step confidently regardless of the terrain. It is the right type to incorporate into your everyday life. Here is a detailed explanation as to why these boots are your best bet against the unforgiving jungle terrain:
Emphasis on Comfort
The boot is super comfy right from the box. It features ortholite liner cushion on the inside to enhance breathability. For dry and abrasion-free feet, the model is equipped with Goretex Waterproof Lining. Leather material with polyurethane coating makes it durable.
Notable Ankle and Toe Protection
You can hike stress-free on hard terrain owing to a protective toecap. Together with that is high-intensity EVA foam, which elevates impact absorption. Finally, a snug fit coupled with a gusseted tongue produces added ankle protection. Finally, Advanced Chassis Design lowers its center of gravity thus improving stability.
Excellent Grip
The ultra 3 mid GTX boot handles technical hikes effortlessly not to mention how it crashed tough descents. All this is thanks to the innovative outsole Contagrip technology. The sole includes a high-density compound on edges that wear out fast. This increases grip, control, and flexibility. Similarly, the boot has deep chevron lugs to resist piercing objects. Traction is enhanced by a multi-directional tread pattern.
The boot dispenses kingly comfort, durability, as well as rock-solid traction despite its lightweight construction. The model features an exceptional blend of lightweight and durable construction.
---
"Ideal for newbie hikers, easy trails, and day-to-day use!"
A hiking companion that does not disappoint!
In case, you are planning to add a new boot to your hiking gear, here is another pair you will find worth buying. The Hi-Tech men's Bandera comes with the right features to boost your safety and keep your feet comfortable. Read along for more attributes:
Trusted Dri-Tec Waterproofing
With Dri-Tec waterproofing, you will have no problem venturing out in the wet season. It is an all-season boot cut out of breathable high-performance leather. It helps to keep your feet cool in hot weather. Other than that, its waterproofing elements are engineered to last longer and retain their shine.
Rugged Craftsmanship
This boot can tackle the worst conditions. It includes a thick carbon out sole and a mid-cut design. They offer unbeatable protection to your foot. Additionally, the lacing system comes with rustproof metal hardware suitable for all conditions. The Bandera is quite pleasant to wear owing to its thick underfoot cushioning. Moreover, the boot is relatively light to give you an easy time in the jungle.
World-class Support and Stability
The traction is defined by a multi-directional and non-marking tread pattern. Moving on, the midsole is well balanced aside from being good at shock absorption. A heavily padded tongue and collar elevate the level of support too.
It is a well-made pair that will suffice for all vital requirements of a hiking boot.
---
What is the importance of men's hiking boots for wide feet for hiking?
Without special boots, hikers with wide feet are prone to injury and discomfort. To begin with, it becomes difficult for such hikers to balance or walk on rugged terrain when they use narrow boots. By the same token, narrow boots tend to be too tight thus causing strain to ligaments, tendons, and muscles. However, the right pair should provide a pleasurable hiking experience.
How do you choose men's hiking boots for wide feet?
Here is a detailed breakdown of the best tips on how to analyze and select the next pair of hiking boots to compliment your wide feet:
Try it on
The only certain way to prove that a hiking boot is cut to your size is by trying it on. Keep in mind that not all hiking boots are designed to complement wide feet. It means that you have to be extra cautious when making your choice. In the event that you are purchasing it online, ensure that its measurements or specifications are right for your feet.
Go through customer reviews
Before proceeding with your purchase, find time to go through what other customers have to say about the product. It will paint a clear picture of what you are getting into. Some product descriptions by sellers or manufacturers can be misleading. You need some sort of first-hand evidence on the functionality of a potential pair.
Consider your hiking activities
It is vital to consider the type of activity you plan to undertake while choosing an appropriate pair of hiking boots. Whether it is backpacking, mountain climbing or trekking, you need a pair that is ideal for the conditions at hand. The hiking activity will dictate the duration you spend outdoors as well as terrain and weather conditions. If you are to venture into snow or wet areas it is imperative to choose waterproof boots. Likewise, mountain climbing demands a resilient pair and so on.
Mind the terrain
There are different types of hiking boots depending on the trail. Heavyweight hiking boots are bulky yet durable. Their rugged design ensures top-notch performance on the toughest terrains or conditions. On the other hand, mid-weight boots feature a high cut construction and are average with regard to weight. Still, midweight boots are meant for bumpy trails and long trips. Lastly are lightweight boots which are suitable for short trips on friendly trails. This category of boots is often light and comfy. Thus, your choice should be based on the terrains you intend to explore.
Ideal feature set
Another way to select a great pair of hiking boots is to make sure its features match your requirements. As much as there are numerous hiking boots built to satisfy expectations, your needs have been a top priority. This includes your unique feet size, comfort, proper ventilation among others. Do not fall victim to name brands.
Opt for a wide toe box
Wide feet demand hiking boots that are wider at the box or front compared to the foot or heel. Such a design provides better ankle protection. Aside from that, a wide toe box offers correct positioning to toes which transforms into elevated comfort.
Accurate fit
Hiking boots that fit accurately yield better comfort and performance. Boots that fit snugly are warmer during the cold season. They also reduce blisters and injury. Hikers with wide feet are likely to incur such shortcoming in case they buy boots with a narrow toe box. 
Warranty and return policy
Getting a properly sized shoe can be a tricky affair for hikers with wide feet. For this reason, you need to buy your pair from a seller with a good return policy or warranty. This is particularly essential in case you plan to purchase your hiking boots online.
Things to consider while choosing boots for wide feet for hiking
1. Type of hiking boot
There are different types of hiking boots dedicated to various hiking activities. Your preferred kind ought to suit the hiking terrain or activity you intend to explore. For instance, day hiking boots are light, flexible and last longer than hiking shoes. They are meant for day hikes and short hiking excursions. On the flip side, backpacking boots are much more durable in addition to supporting bulkier loads.
2. Material
Different parts of hiking boots are crafted out of varied materials. You have to consider the most functional material in any case. For the upper portion, you need a material that is breathable, water-resistant and long-lasting. The leather is perfect.
3. Insulation
It is vital in cold weather. For superior warmth, go for a model with a thick and multilayered upper material. The inner cushioning has to be on point as well. Other than that, the boot should be waterproof. 
4. Midsole
The cushioning of a hiking boot is based on the midsole in most cases. It protects the foot from impact by absorbing shock. Ethylene-vinyl acetate or EVA is excellent for the midsole owing to its light and soft nature. Aside from that, polyurethane is utilized in the midsole due to its sturdy and firm structure.
5. Internal support
The internal structure should incorporate a wide toe box. In addition to that, it has to include shanks and plates for better support. Plates cover the outsole and midsole hence protecting the feet from being bruised or punctured. Similarly, shanks cover the midsole and heighten shock absorption.
Final Verdict
FAQs
Should you buy boots half size bigger?
Not necessarily but a boot that half size bigger will give you room for thick hiking socks. A smaller boot size will not be so accommodative of an extra pair of socks, at least not without hurting your feet.
Should you buy walking boots a size bigger?
It is advisable to buy boots that are a size bigger. This way you have space for a thick pair of socks during winter and room for breathability during summer.
How much room should be in the toe of a boot?
The ideal toe room for a boot should allow you to curl your toes comfortably. Moreover, the boot must have half an inch allowance between its front and your longest toe.
What is the most comfortable hiking boot?
The most comfortable hiking boot should be well-built to yield optimal comfort and overcome harsh conditions in the jungle. It should be padded on the collar, have a cushioned foot bed, and allow better breathability. The outsole must be thick for improved shock absorption and efficiently treaded for improved traction. Its outer material ought to be sturdy, waterproof, and abrasion-resistant.
Are wide shoes wider in the toe box?
Indeed, wide shoes have a wider toe box. Folks with wide feet usually have wider toes and a wider forefoot. A wider toe box puts up this unique dimension. 
Are Merrell boots wide fitting?
Of course, not all their models are wide fitting. Nonetheless, they have several options for hikers with wide feet. The Merrell Men's Moab 2 Mid Waterproof Hiking Boot is a perfect example. 
Is it OK to wear boots a size too big?
Boots that are size bigger may be okay. However, going for a size too big exposes your feet to calluses and blisters. It also makes you more clumsy and prone to tripping.
Is it better to go up or down a shoe size?
It is better to go up a shoe size. You will not bear the pain of wearing small shoes for long. Bigger shoe tone down friction between the shoe and your feet.
Should my toes touch the end of my shoes?
Your toes should not touch the end of your shoes. On the contrary, there should be ample space between the toe tip and the end of the toe box. A general thumb rule is ensuring more than one finger can fit behind the heel. It is good for airflow and breath-ability.