Spending the nights out in nature needs to be as comfy enough. A comfortable night's sleep helps you enjoy a better start to a new day. Lack of proper night's rest you may have a less than awesome day outdoors. This makes the best sleeping pad a must-have for any camper for comfortable rest.
Actually, the best backpacking sleeping mattress is a specially cushioned pad used in conjunction with a sleeping bag purposefully to ensure you sleep better outdoors. Of course, this provides padding and thermal insulation for a cozy night's rest.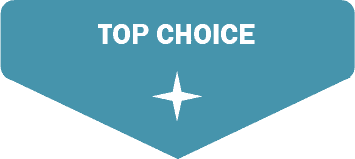 Therm-a-Rest
NeoAir Ultralight Backpacking Air Xlite Mattress
Klymit
Insulated Static V Lite Sleeping Pad
Outdoorsman Lab
Ultralight Sleeping Pad for Camping
Size Regular: 72 x 20 inches
Thickness: 2.5 inches
Pack to Size: 9 x 4.1 inches
Weight: 12 Ounces
Single Size: 72 x 23 inches
Thickness : 2.5 inches,
Pack to Size: 8 x 5 inches
Weight: 19.6 Ounces
Size Regular: 73 x 22 inches
Thickness : 2.2 inches,
Pack to Size: 8 x 3 inches
Weight: 14.5 Ounces
Suitable for 3-season,
Material: Nylon,
R-value : 4.2,
Suitable for 4- season,
Material: Polyester,
R-Value : 4.4,
Suitable for 4- season,
Material: 200 Ripstop Nylon,
R-Value : 2.2,
Therm-a-Rest
NeoAir Ultralight Backpacking Air Xlite Mattress
Size Regular: 72 x 20 inches
Thickness: 2.5 inches
Pack to Size: 9 x 4.1 inches
Weight: 12 Ounces
Suitable for 3-season,
Material: Nylon,
R-value : 4.2,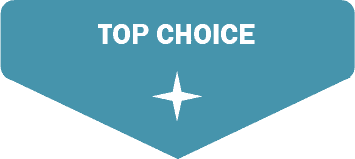 Klymit
Insulated Static V Lite Sleeping Pad
Single Size: 72 x 23 inches
Thickness : 2.5 inches,
Pack to Size: 8 x 5 inches
Weight: 19.6 Ounces
Suitable for 4- season,
Material: Polyester,
R-Value : 4.4,
Outdoorsman Lab
Ultralight Sleeping Pad for Camping
Size Regular: 73 x 22 inches
Thickness : 2.2 inches,
Pack to Size: 8 x 3 inches
Weight: 14.5 Ounces
Suitable for 4- season,
Material: 200 Ripstop Nylon,
R-Value : 2.2,
Hiking is a demanding activity. However, many hikers overlook the importance of investing in hiking gear like a good camping mat. The fact is, you will have a miserable night if you lack a great pad.
No doubt, you may feel very difficult to find a comfortable pad for your next outdoor camping and backpacking. For that matter, we have reviewed several designs to find a bunch of suitable quality products for you. In this review, we have given priority to comfort, quality, durability, price, and customer satisfaction. Here we are presenting our top eight picks to consider.
8 Most Comfortable Sleeping Pad Reviews
1. Therm-a-Rest NeoAir Xlite Air Mattress
Premium Pick
Main Features
Packs away small and lightweight
Great R-Value: 4.2 and Weight: 12 oz
Thickness: 2.5 inch
Regular : 72 x 20 inches
Large : 77 x 25 inches
"Enjoy exceptional comfort and quality from a world-class brand!"
The NeoAir Xlite is a premium air mattress designed to provide the best sleeping conditions in the rugged outdoor environment.
Well insulated
It boasts of the reflective ThermaCapture technology which retains radiant heat inside the mat. Moreover, it is a perfect all-season outdoor mattress with top-notch insulation and an impressive 3.2 R-value.
Five-star construction
Alongside that comes the baffled construction within the internal structure. It elevates the support and also boosts comfort. At 2.5 inches the NeoAir Xlite is not only comfortable but also virtually puncture-proof.
Easy to set up
Moving on, this mattress is very easy to inflate and set up owing to a wide valve. Additionally, it is an excellent choice for lightweight excursions due to its exceptional tapered design that makes it less bulky. There are several choices depending on body size as it is available in three different sizes.
The NeoAir Xlite is a premium super lightweight that is worth the value.
Pros
Comfy
Built by a trusted brand
World-class insulation
Cons
---
2. Therm-a-Rest NeoAir XTherm Ultralight Air Mattress
"Your ultimate all-weather camping companion!"
Top Choice
Main Features
Four-season warmth and ultra-lightweight: 20 oz
Fast inflation and comfortable
Repair kit included
Thickness: 2.5 inches and R-Value: 5.27
Regular : 72 x 20 inches
Large : 77 x 25 inches
"Designed to eliminate back pain and promote comfort!"
The Therm-a-Rest NeoAir X Therm is one of the excellent models as far as warmth and comfort are concerned.
Suitable for all seasons
It is a unique model built to provide four-season warmth. This mattress is built to beat the coldest conditions owing to the Triangular core matrix which curbs heat loss. Likewise, the Therm-a-Rest design comes with the Therm-a-Capture technology which retains radiant heat to keep you warm all day long.
Innovative design
What's more, this pad happens to be very light thanks to a tapered design. You will definitely enjoy its 6cm thickness, unmatched stability, and soft fabrics. Similarly, its bottom is made with the tough 70 denier nylon that makes it nearly puncture-proof. Slipping and sliding should be the least of your worry with the Therm-a-Rest NeoAir X Therm. This is because of a well-textured fabric that will hold you in place at all times.
Easy to set up
Most importantly, it is easy to inflate, deflate, set and repair. On top of that, it comes with a repair kit and a stuff sack. It can be packed to the size of 11 x 4.5 inches.
Therm-a-Rest NeoAir X Therm Mattress offers an exquisite set of features for a pleasurable night in the jungle.
Pros
Available in multiple sizes
Top class insulation
Versatile
Cons
---
3. Klymit Static V Pad
"Built to improve convenience and deliver outstanding performance!"
Top Choice
Main Features
Easy to set up and long-lasting
Comes with a patch kit
Thickness: 2.5 inches and R-Value: 4.4
Size : 72 x 23 inches
Weight: 19.6 oz
"Camping can never go wrong with the Klymit Static V  Pad."
The Klymit Static V is a game changer among the best camping sleeping pads. It banks on a set of convenience and comfort-boosting features to deliver an unforgettable outdoor experience.
Packs away small
To begin with, it is very lightweight not to mention the fact that it packs away small.
Comfortable
Aside from that, the Klymit pad is fitted with body-mapping chambers that improve the level of comfort. Comfort is further elevated by a V-shaped design that delivers support on the sides, back, and stomach whenever one sleeps.
Innovative design
To curb slipping and sliding, the designers of the pad incorporated side rails. The side rails work hand in hand with the construction and patterning to keep you centered even when you turn or toss. For better thermal comfort, the model comes with deep weld patterning.
Easy to set up
Additionally, it has a twist-pull valve which makes inflation and deflation hasty. Plus, you will not have to worry about punctures as the model includes a patch kit. Lastly, setting up this is no brainier.
If you are looking a quality gear at a great price, the Klymit Static V should suit you superbly.
Pros
Affordable Price
Wide sleeping surface
Lightweight
Opulent
Cons
Does not hold air for a longer period
---
4. Big Agnes Insulated Air Core Ultra Pad
"Excellent for camping on the dump and wet surfaces!"
Reliable Pick
Main Features
Pocket-friendly price
Emergency repair kit
Rated down to 15 degrees and comfy
Wide Regular Size : 72 x 25 inches
Thickness: 3.5 inches, Weight: 25 oz
"Save money while you sleep like a king!"
The Big Agnes insulated air core ultra is a far cry away from other models in its class. It is created to provide unmatched opulence at a pocket-friendly price.
Comfy
One of the most outstanding attributes of the model is its ultra-smooth sleeping surface. Another impressive spec about this model is the larger outer chambers. They create a comfortable sleeping section in the middle of the pad.
Easy to inflate and deflate
In addition,  it comes with a high volume valve for quick inflation and deflation.
Quality material
Aside from that, the pad is made with rip-stop nylon. The material heightens durability by 25% in addition to enhancing tear strength. Durability is further topped up by the aviation-grade TPU lamination technology. Moreover, it is pretty lightweight for a less strenuous hiking experience.
Antimicrobial treatment
Since most models are prone to microorganism growth, the inside of the pad features antimicrobial treatment.
Sturdy construction
Stability and comfort are boosted by a minimalist I-Beam construction. A repair kit is in place for emergencies. To top it off, the Big Agnes is meant for all seasons.
The Big Agnes Air Core Ultra is a cheap, all-season model ideal for backpacking.
Pros
Long-lasting
Innovative design
Easy to set up and repair
Cons
---
5. Sea to Summit Ultralight Mat
"Adapted for utmost comfort on your outdoor camping!"
Reliable Pick
Main Features
Top-notch comfort and durable
Easy to set up and smooth
Regular – 78 x 25 inches
Thickness: 2 inches and R-Value: 1.1
Material: 30D/40D Nylon, Lightweight  : 1.1 lbs
"Have it your way with the Sea to Summit Ultralight Mat!"
Nothing defines comfort and durability like the Seat to Summit ultralight mat.
Pleasurable
It is a compact model that will guarantee a seamless sleep while you have fun in the jungle. Besides that, this boasts of the Air Sprung Cell technology which offers a compact size and cuts down on weight. This is achieved through a series of resolution cells packed together to form a thin layer. Unlike other whack mats that will leave you drenched in sweat, Sea to Summit is ideal for the hottest season.
Long-lasting
It features quality material including sturdy 40D nylon face fabric as well as a tough laminate to enhance durability.
Anti-microbial treatment
To eliminate any problems that might arise from moisture and warmth trapped in the mat; an anti-microbial treatment is present on its TPU.
Easy to use
Moving on, the model is fitted with a multifunctional valve which makes deflation and inflation easy. For convenience, the model includes a repair kit with six self-adhesive patches. The kit makes puncture repair stress free. Plus, it has a spare one-way silicone valve invert and a stuff sack that can be used as a pump too.
The Sea to Summit Ultralight Mat is a comfort-oriented model excellent for summer camping excursions.
Pros
Easy to repair
Lightweight
Compact design
Cons
---
Best Budget Sleeping Pads
1. Sleepingo Camping Sleeping Pad
"Suitable for rocky and chilly outdoor terrains!"
Reliable Pick
Main Features
Heavy-duty Ripstop Nylon fabric and long-lasting
Ergonomic design and Comfy
Affordable price with a Lifetime replacement warranty
Size  – 75 x 23 inches
Thickness: 2.0 inches and R-Value: 2.1
Pack to size: 8 x 3.5 inches, Weight  : 14.5 oz
"An incredible value pack at a reasonable price!"
No doubt, you will like the 2-inch thickness that the pad offers. It ensures utmost coziness unlike what flimsy models provide. The patterning is worth dying for as it eliminates slipping. The sides are designed to be super supportive in any sleeping position.
Tear-resistant
Quality is what you get for purchasing this model. It features heavy-duty abrasion-resistant nylon fabric. Interestingly, the tough fabric does not compromise weight. Nonetheless, the fabric is water-resistant thanks to a 20 denier thickness. In short, it is what you need for any severe condition or terrain.
Revolutionary design
To begin with, setting up this pad requires no rocket science. You can inflate it in less than a minute using only a few breaths. For deluxe relaxation, the model has phenomenal insulation to keep one warm for a long. Plus, it is great for people of all ages owing to interlocking air cells that are patented.
The Sleepingo Pad is a must-have if you are after an excellent design that will not only provide value for your money but also deliver notable performance.
Pros
Easy to use
Packs away small
Affordable
Cons
---
2. Outdoorsman Lab Sleeping Pad
"It is a four-season model compatible with any outdoor activity!"
Reliable Pick
Main Features
Inflates and deflates easily
Pocket-friendly price and long-lasting
Available in attractive colors
Size  – 73 x 22. inches
Thickness: 2.2 inches and R-Value: 2.2
Ultra-lightweight, Weight: 14.5 oz
"Enjoy a phenomenal night outdoors from a noteworthy design pad!"
Compatible with other camping accessories
The Outdoorsman Lab Sleeping Pad offers versatile functionality as it can be used alongside sleeping bags, camping mats, hammocks, straps, and tents.
Great for all outdoor terrain
Whether you plan to hike on a mountain, along a river, in the valley, or in any other rugged environment, the model is sure to handle any terrain. It is built from the toughest and abrasion-resistant fabric. Moreover, its superior construction is unlikely to give in to the most searing pressure.
Comfort-oriented
This model gives you a break from all those terrible models that would otherwise leave your back and neck feeling sore. It's thoughtful patterning – featuring diamond-shaped air cells – will ensure that you stay centered on the pad all night long. Still, its surface is silky smooth and does not produce any irritating sounds. Lastly, it is thick and well insulated to keep you warm.
Learn here for more details about Outdoorsman Lab Ultralight Sleeping pad.
It is a versatile model packed with a tone of unique comfort and convenience-boosting features. Try it out for a life-changing experience.
Pros
Compact design
Easy to use
Sturdy construction
Cons
Does not hold air for long
---
3. WELLAX Sleeping Pad
"Guarantees the best night anywhere!"
Reliable Pick
Main Features
Excellent thermal resistance and durable
Comfortable and convenient for use
Worth the price with 20D Ripstop Nylon
Size  – 78 x 24 inches
Thickness: 2.5 inches and R-Value: 2.1
Pack to size: 10 x 3.5 inches, Weight  : 14.5 oz
"Great for any outdoor activity or terrain."
Revolutionary design
The model features 20D Rip-stop nylon lamination as well as a TPU layer which works to create a balance between durability and a lightweight structure. Nevertheless, it is made with sturdy materials that are abrasion resistant, reflective of radiant heat, and waterproof. Still, with this model, you can bid goodbye to squeaky noise. The sleeping surface is as soft as silk for a worry-free rest period.
Comfortable for sleeping
For warmth and five-star comfort, the WELLAX Ultralight Air Pad should be your number one choice. Its structure is composed of flexing air cells to provide support across the body. You can sleep in peace without worrying about back pain.
Comfortable and lightweight
The WELLAX Ultralight Air design is very light yet tough against the unforgiving outdoor terrain. Moreover, it packs away small to fit in the tiniest packing space.
Easy to setup
Inflating or deflating this mattress is pretty effortless thanks to a revolutionary inflation technology. The technology features two flat valves.
Unbeatable quality
This model is built to stand the test of time. It can handle the roughest terrain with minimal risk of getting punctured.
WELLAX Ultralight Air model Pad is a cheap yet top-class model with no purchase risk.
Pros
Ultra-light
Awesome design features
Affordable
Cons
Tends to cause discomfort for side sleepers
---
Why Go For A Camping Mat?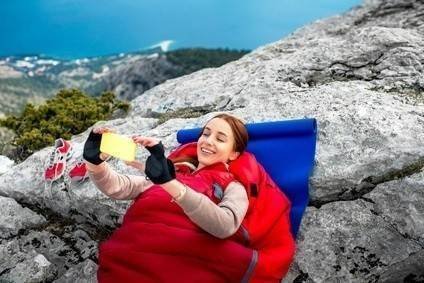 There is no doubt, that a camping mat is great camping gear. Always pack it, to ensure you make the most from your trip. The following reasons show why you need to carry a pad during hiking.
It provides a soft sleeping ground
At first, sleeping directly on the ground is uncomfortable. This pad cushions your body from the hard ground so you can sleep better.
It provides an insulating layer
In fact, without a sleeping mat, your body weight will crash the insulation between you and the sleeping bag. As a result, the ground will be sapping heat from you the entire time. However, this can pose serious health issues if you are asthmatic.
Environment-friendly
Always, this pad ensures that you conserve the environment by trying to cushion yourself.
Calms and relaxes your muscles after long days on the trails
Ensure you get an uninterrupted night's sleep
Handy and portable so you can take them wherever you go
Things to Consider While Buying: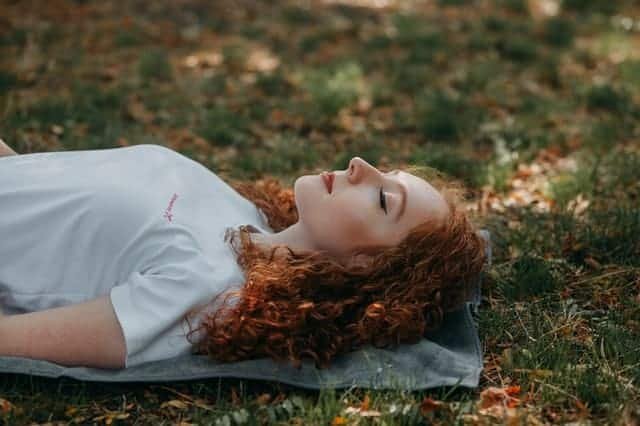 There are a number of things you must consider before choosing the best design pad. These things include:
Weather conditions
Figure out the weather conditions of your destinations. If you are a fair-weather camper, you need less insulation to save more space. However, if you are a die-hard camper you need to find a highly insulated design.
Where to sleep and with who?
The idea of where you will be sleeping during the hiking trip is important. This will affect the size, shape, weight, and bulk of your pad. You will need a pad that fits well in a camping tent, camping hammock, etc. . But if you are going to camp in a car this is not a concern.
Level of use
This is a fundamental consideration you must keep in mind. You need a different model when going for a night trip as compared to what you need for a multi-day backpacking trip. This consideration can affect the quality of the pad and your budget. There is no need to spend heavily on a pad that does not deliver results.
Comfort Level
As a matter of fact, the comfort level can make or break your trip. Staying warm can is one aspect of comfort. So you need to figure out this aspect to ensure the pad remains comfortable in any environment.
Price
Your budget is yet another important consideration. There are many brands on the market with variable prices. You don't have to break your bank to get the best pad. Find one that fits within your budget as there are many great pads that won't cost you much.
Ease of use
Choose a brand that is easy to use right from the box. For this reason, a self-inflating pad is a great choice. It will save you time and energy, after long days out on the trails.
Finally, the pad should be designed in a way that allows for easy transport. For this reason, you may want a pad with a storage bag in order to maintain compactness and safe transportation.
Essential Design Features:
There is a number of features you must consider when shopping for a camping pad. A good design must exhibit most if not all of them.
Insulation and R-value
This is an indicator of insulation level.  The R-value ranges from 1.0-to 10.0, the higher the R-value the more heat the pad is going to retain. With insulation, also think about the type of climate you are going to use your pad in.
If you are going to camp in warm temperatures a pad with a lower R-value is good. Consequently, if you are going to camp in cold temperatures, a pad whose R-value is closer to 5 is best.
What size sleeping pad do I need?
The camping pads come in different dimensions. You need to ensure the pad is a snug fit based on your dimensions. Keep in mind the dimensions vary depending on the person. It is a question of what fits you. It is also important to consider the pad's thickness.
A thicker pad provides more padding and feels warmer. However, thicker pads will take longer to inflate by mouth so you may end up spending more for a pump.
The technology used and patterns
Technology affects the comfort level of the pad. A good pad is fitted with a body mapping technology. This yield a specially shaped design for superior support and comfort regardless of your sleeping position. In addition, a good pad should have deep weld patterning. This structure creates expansion zones for improved thermal comfort.
Packed size
Also, consider how much space the pad is going to take up. You need to choose a pad that packs small. All the same, it should be able to go back to its original size for easy transport.
Typically, warmer pads are thicker and more padded and therefore take more space. But this should not be a concern as there are plenty of pads that takes less space and still perform well.
Weight
As a general rule of thumb, any piece you are going to put into your hiking backpack should be lightweight. This is to ensure easy transportation and save your energy for other activities.
Materials and durability
This is a measure of quality. A good design should last for a long time to ensure you enjoy good service for many years. The materials used to make the pad should be waterproof to ensure that the pads perform well in any weather.
Again, the pad materials should have the antimicrobial ability. This will inhibit the growth of microorganisms and allergens.
Other Features Include:
Self-inflation capability
Most modern-day pads are self-inflating. A self-inflating model will save you time and effort.
One way valves
A pad with a one-way valve is easier to blow up as air won't come back out of the valve. Besides, deflating the pad is also a breeze since air only escapes and cannot come back.
Introduction To Different Types:
Having known what to look for when looking for a great sleeping mattress. It is imperative to know the commonly available designs so that you can choose what's perfect for you.
Common options in the market are;
Backpacking air mattresses
Open-cell foam pads
Closed-cell foam pads
Self-inflating pads
It is also important to know that each category has its own strengths and weaknesses. So have these points in mind before buying. With that said, let's take a look at each one of them;
Backpacking air mattresses
These are small and thin inflatable pads. These pads are undeniably the most comfortable and provide a heavenly experience. In terms of storage, these pads pack down to small sizes. However, these designs are prone to leaks. They are also expensive and will take time and effort to inflate.
Closed-cell foam pads
They are known to be the best designs for those looking for superior warmth. They are made of a thin foam constructed from tiny closed cells. The advantage of this construction is that it prevents air circulation and blocks water absorption. This makes them waterproof and lightweight and indestructible.
These pads are a little cheaper. However, this type of model is the least comfortable. So, you may need to find other ways to add extra cushioning. Again they have a stiff shape which makes it difficult to pack them down. The amount of warmth is also limited.
Open-cell foam pads
These pads are made up of open cells as their name suggests. These pads are a lot softer and provide more cushion than closed-cell foam. No doubt, compared to non-insulated mattresses, they are warmer. Beyond this, they are affordable.
Nevertheless, their construction can make them too heavy and bulky. As a result, this is not a good choice for backpacking. Again the open cell allows air circulation. This makes them poor insulators in cold weather.
Self-inflating pads  
These are specially designed mats. They provide a good balance of comfort, warmth, and weather resistance. Their cover is sturdy, waterproof, and airtight material. It comes with an air valve that lets you inflate the mattress.
The advantage of this pad is that it packs down small. This makes it easy to store and carry. They are lightweight and provide good warmth. On the dark side, they are quite expensive and can puncture easily.
Main Features And Description Of Different Parts:
Sleeping mat valves 
Pad valves are important accessories when it comes to inflating and deflating your pads. Common types of valves used in many models are twist and pull valves. These valves are easy and straightforward.
Air pumps
Air pumps are useful in inflating the pad. While you can inflate it by affixing your mouth to the valve and blowing it, air pumps make it easy and effortless.
Pad covers
The pad covers keep the pad clean throughout the trip. Mostly, many of these pad covers are machine washable to save your time.
Sleeping pads rails
It is an important element of the construction placed on the edges of the pads. Pad rails are meant to prevent you from rolling off the pad in the middle of the night.
Padding
A camping pad is almost useless if it is without enough padding. The padding provides a soft and comfortable sleeping ground. Besides, the level of padding affects the level of insulation.
Final Verdict
In a nutshell, the success of your camping trip depends on how well you will organize your outdoor gear. There is no point in having a fun-full day on the trails and ending up with a regretful night. As seen above, a sleeping mat is a must-have for a serious camper.
But this is not to say you grab any pad that comes your way. Make sure it fulfills most if not all the key features enumerated here. By putting those fundamentals in mind. You can be sure to never make a wrong choice.
Of course, we believe that by the time you are coming to the end of this Article, you will have that sleeping mat that suits your camping needs. Get ready, let's get to nature for a comfortable hiking and camping experience.
FAQs
Let us check a few FAQs related to these pads :
Are sleeping pads necessary?
These pads are necessary because they provide you with comfort as you sleep. Also, the pad adds insulation keeping you warm as you sleep on the ground. A pad keeps you warm and comfortable throughout the nights when temperatures are low.
Do you need a sleeping mat for camping?
A sleeping mat is important to take camping when you have a sleeping bag that is not new. When you pack it well, it takes up no space. It works as a buffer between your body and the ground depending on where you go camping.
What is a sleeping pad for camping?
People going camping use a sleeping mat. The material that makes it is foam resulting in a lightweight mat. It works to offer additional insulation and extra comfort as you sleep in a sleeping bag.
What is the R-value scale?
We use R-value to measure the insulation levels of a certain item. When the R-value levels are high then the item offers proper insulation. The best is when the item doesn't allow much heat to escape through it.
What is a good R-value for a sleeping pad?
This depends on where you're going camping. The best R-value for cold areas is 5 and above which offers the best insulation. If the area is relatively warm, the R-value of 2 to 5 is the better option to avoid excess heat.
Do I need an insulated sleeping pad?
Always, these pads with insulation are the best option when camping outdoors, especially in new terrain. To start with, you have a good night's sleep without risking back pains. Additionally, it protects you from the moist ground keeping you nice and dry.
What are sleeping pads made of?
The material that makes the simplest types of pads is thick foams. The foam is cut to fit these pads to the exact measurements or a bit wider. The pads are generally similar but there are some differences in design depending on the manufacturer.
Are self-inflating sleeping pads comfortable?
Self-inflating designs are comfortable and the best option when camping or backpacking. They are easy to pack take up little space and are lightweight. They offer better insulation when you compare them to foam ones.
How long does it take a self-inflating sleeping pad to inflate?
You have to be patient since it takes the self-inflating pad about 30 minutes, give or take, to fully inflate. The pad requires a little additional help using a pump. This is to add firmness to it for more comfort after it fully inflates.
What is a closed-cell foam sleeping pad?
This is a type of pad that used extra thick foam to make it. This thick and dense foam has many tiny cells full of air. The pad is very light and easy to pack together with your gear.
How do you deflate a sleeping mat?
Every inflatable design has a valve on one end. Open the valve and roll the mat towards it from the other end. You can kneel on it to add more pressure releasing the air through the valve.
How do you wash a sleeping pad?
All you need is some water, soap and a clean cloth to clean your pad. Wet the cloth in soapy water, squeeze out the excess amounts, and wipe down the pad. One point to note is to keep water away from the valve.
How do you pack a Therm-a-rest sleeping pad?
This is a type of inflatable pad that you bring camping or backpacking. The easiest way to pack it is after it deflates completely. Follow this by folding it until small enough to fit into the backpack.
How do I fix my sleeping pad?
In case the pad gets a hole or puncture in it when camping, it's very easy to fix and get back to comfort. Locate the hole and clean it out of any debris or dirt using a cleaner. Remove a patch and apply it to the hole waiting for the adhesive to dry before inflating.
Is it safe to put a sleeping pad in a hammock?
Placing this type of pad in a hammock is very safe and comfortable. For starters, there are sleeping mattresses for hammocks. Their design suits the hammock and keeps you safe too.
Do you put a sleeping pad in a sleeping bag?
You can place a suitable camping pad inside a sleeping bag and sleep on it for added comfort. This makes sleeping on the ground more comfortable. Add a closed-cell foam pad below the pad for additional insulation.
What do you put under a sleeping bag?
Normally you use a sleeping bag inside a tent while camping. The best thing to have underneath it is a closed-foam mat or a small air mattress. Coupled with the sleeping bag, you get as much insulation as possible.
How do I prevent my dog from puncturing my sleeping pad?
While camping with your dog, keep the dog away from the pad at all times. Make sure you clip their nails before leaving home to go camping. If they get too excited inside the tent, take them out to burn some of the energy by playing.
Now it is your time to share your camping experience with your pad with your comments. Let others know your experience…