When you think about Las Vegas the word hiking does not usually come to mind. The city is known for being an adult playground with lots of partying, however, it is much more than that. Las Vegas is also one of the best places to go on a hiking adventure. In addition to the many casinos in the area, there is an equal amount of trails to explore too.  If you do your research, you will find some of the best hiking trails in Las Vegas.
The Location
Mountains, lake areas, and canyons surround the city. If you need to get away from the party you are only a hop, skip and jump away from a hiking oasis. 
Safety 
Above all safety is what is most important when engaging in any type of activity. If you are not familiar with the trails, it is best to take someone familiar with the area. Las Vegas has very intense weather. Depending on the season you could be facing extreme heat or snow and ice. It should be noted that planning for a hike is always highly recommended.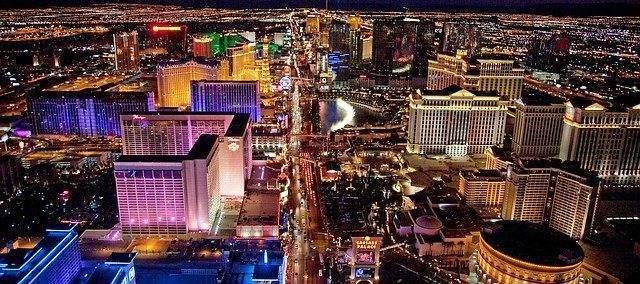 Source: pixabay.com
10 Best Hiking Trails In Las Vegas
There are plenty of hiking trails to explore that surround the city. Listed below are some of the best trails that you should check out.
1. Crystal Springs Boardwalk
2. South Loop
3. Fire Wave
4. The Lake Mead Railway
5. Lone Mountain
6. Gold Strike Canyon Hot Springs
7. Ice Box Canyon
8. The Petroglyph
9. Clark County Wetlands Park
10. Mary Jane Falls
Crystal Springs Boardwalk
The Crystal Springs Boardwalk is inside of Ash Meadows National Wildlife Refuge. It will take you about an hour round trip to complete. It is located about 160 kilometers from the northwest part of the city. The area has clear pools of water. People find this to be very interesting because it is located in the desert. If you are looking to lengthen your time adventuring, check out Longstreet's Cabin. The cabin belonged to a wild west outlaw. It is located in a spot that is a bit further than the actual end of the Boardwalk.
South Loop
The South Loop is located on Mount Charleston. It is a challenging hike that will take around 5 to 8 hours to complete. If you are an inexperienced hiker, you should bring a guide. The reason people enjoy adventuring the Loop is that it eventually leads you to the highest peak of Mount Charleston. The Loop is a wide-open pathway allowing you to experience breathtaking views of southern Nevada. It is about 65 kilometers from the city.
Fire Wave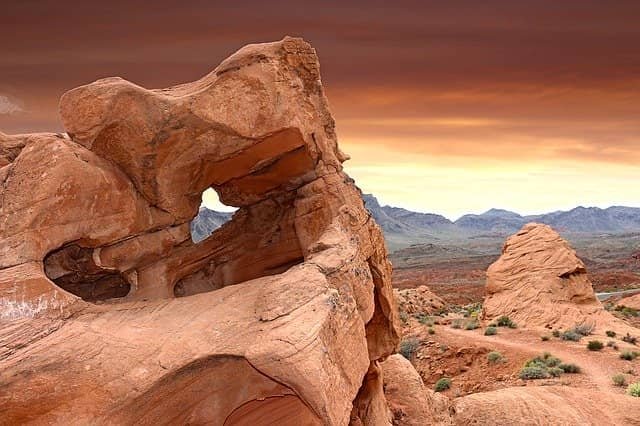 Source: pixabay.com
The Fire Wave is in the Valley of Fire State Park. The Wave is an easy trek and it has gorgeous scenery. You will experience booming colors of orange, yellow, turquoise, and green. The Fire Wave is not a shaded course. For this reason, you might consider adventuring in the morning to avoid the afternoon heat.
The Lake Mead Railway
The Lake Mead Railway surrounds the beautiful Lake Mead. The Railway is easy, accessible, and historic. This route gives you a perfect, scenic view of Lake Mead. You will hike through 5 different old railway tunnels, which is very exciting for most people. The hike is about 7.5 miles long round trip. If you have a family member or friend that is physically disabled, the Railway is now wheelchair accessible. There is also a campground located in the area if you plan on spending more time there.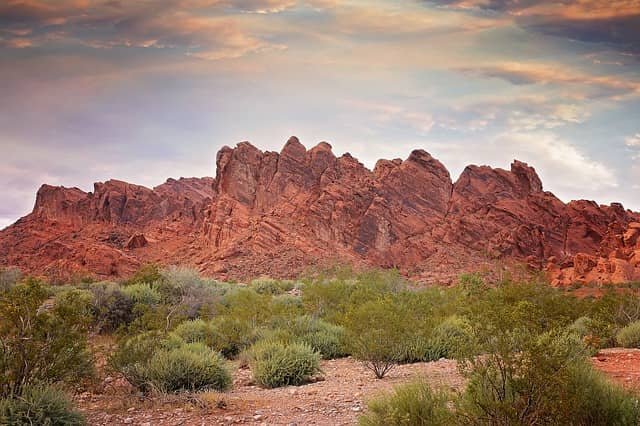 Lone Mountain
The Lone Mountain is a moderately difficult stroll. Lone Mountain is only minutes from the downtown area, and it has become a very popular location for locals looking to work out. The highest elevation point hits 3,297 feet. You are allowed to bring your dog as long as he/she is leashed. It takes about an hour roundtrip to complete.
Gold Strike Canyon Hot Springs
The Gold Strike Canyon Hot Springs is a sought-after trail. The scenery is incredible. You will be navigating your way through enormous canyon walls. Gold Strike Canyon is not recommended for those who are uncomfortable pulling their weight because the course includes rope climbing. The hot springs, grottos, and waterfalls are located at the end of an 8-rope descent. You have to work to reap the benefits of this trek. Gold Strike Canyon is closed between May and September due to extreme heat.
Ice Box Canyon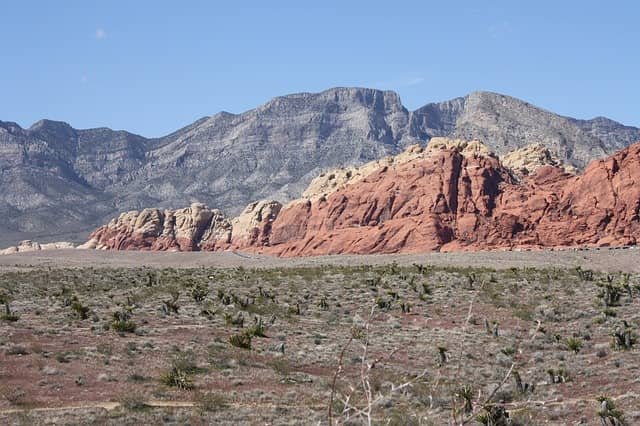 Source: pixabay.com
Ice Box Canyon is not your average hiking path. The Ice Box is a box canyon. If a canyon is a box canyon it means it only has single access for an entrance and an exit. Unlike many desert courses, the Ice Box is surrounded by rich greenery. It is part of the Red Rock Canyon but the scenery in the Ice Box is made up of little to no red rocks.
The Petroglyph
The Petroglyph is without a doubt one of the most historic trails in America. While strolling along you will encounter over 300 petroglyphs etched in boulders scattered along the pathway. This adventure is relatively easy, however, is does reach an elevation gain of about 500 feet which can be difficult for some people. For an especially thrilling experience visit The Petroglyph during the spring when the wildflowers are blooming.
Clark County Wetlands Park
If you are looking to see some wildlife the Clark County Wetlands Park is the spot. It is right inside the city so you will not have to travel to any remote areas. The park includes many different trail ways. While on your trek you may experience wildlife such as beavers, rabbits, and quail to name a few.
Mary Jane Falls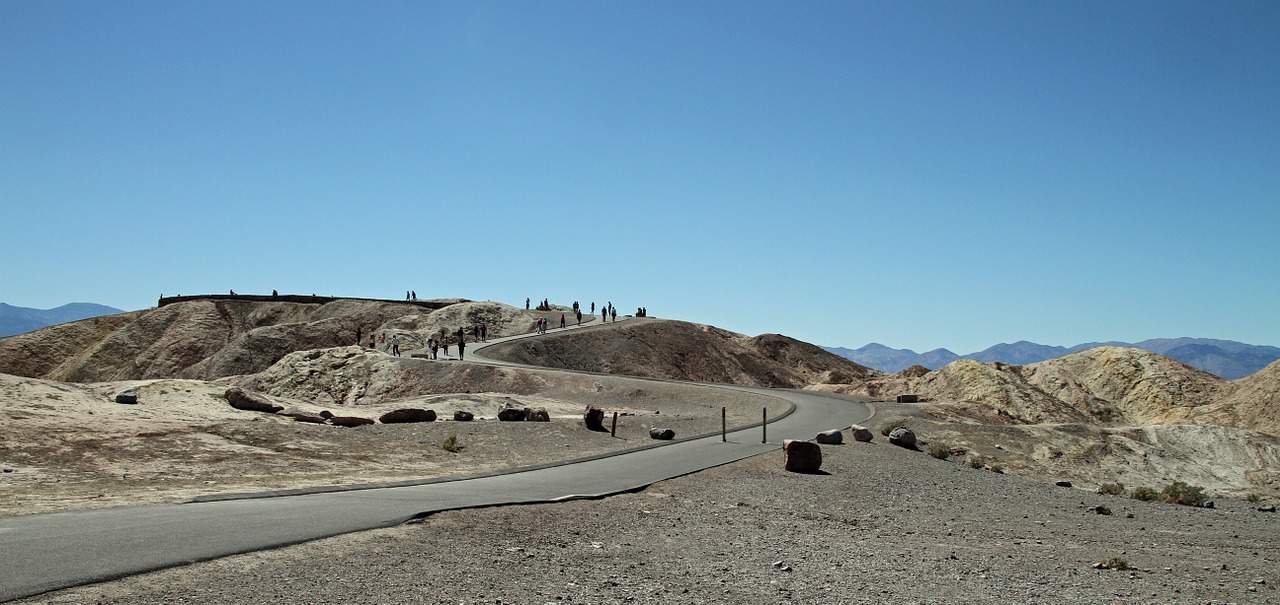 Mary Jane Falls is one of the tallest waterfalls in the entire Mount Charleston area. You will want to plan accordingly for this hike as it is a very popular course. Consider adventuring the Mary Jane Falls in the morning during the winter or spring. The Falls are seasonal and have the highest flow level during the winter and spring months.
In Conclusion
You will not be disappointed with any of the trails listed above because they are all a hiking paradise. All hiking enthusiasts are welcome on these incredible paths. You can make it a family/friend trip, or you can just go solo.  If you need to simply get away from the partying and gambling for a while, consider checking out some of these trails to experience an unforgettable adventure.