The United States features an impressive number of national parks. They are littered across the scenic landscapes that glorify nature in the 50 states. However, the focus here is on the ones that sport hiking trails. More importantly, we narrow down to the best of them all and highlight what makes them spectacular.
The intent is to save you ample time when it comes to finding the best national parks in the USA for hiking. All you have to do is read through and add favorites to your bucket list.
We are going to furnish you with the list. But before then, it's noteworthy to learn about the relevance of national parks to appreciate them better. Learn here more, before making any travel decision during the pandemic Covid-19.
Importance of National Parks
National parks are for recreation, fun, and tourism. No doubt. But is that all there is to them? Certainly no. They fulfill a more beneficial environmental purpose to man.
Here are some of their profound benefits.
To Preserve and Conserve Endangered Species
For starters, they serve as conservational parks that secure and preserve what's left of our endangered animal species. Furthermore, they conserve and preserve what's left of the plant kingdom. Left to dwell alone in the wild, historical plants and rare species of animals are vulnerable to destruction.
Activities like mining, deforestation, urbanization, agriculture, and climate change put these species in harm's way. We have rich biodiversity around us. The only way to protect them is via this route.
To Preserve Our Collective Heritage 
Nature has blessed us with breathtaking sceneries and jaw-dropping landscapes. Across the continental U.S., magnificent natural views dot the countryside and uninhabited territories. Some of these locations are symbolic of the culture of the locals. Some are historic to not just the people but to the country at large.
Therefore, isolating and designating these places like national parks, prevent them from environmental abuse and deterioration. Subsequently, they are protected from encroachers with their designation, and our shared heritage is ultimately preserved.
To Sustain a Healthy Climate
With our rich biodiversity protected from destruction, we can enjoy the environment in peace. The lush trees and shrubs contribute a great deal to the overall well-being of our ecosystem. They absorb excess carbon in the atmosphere which is dangerous for men. As a result, they help us lead healthier lives by purifying the air we breathe.
Similarly, their roots keep the soil compact, and this curbs erosion. As industrialization continues to deplete our environment, national parks serve to cushion the adverse effects and make the climate safer for us.
15 Best National Parks in the USA for Hiking
Now unto the main subject. Here are the 15 Best National Parks for Hiking in the U.S.A.
Here are the 15 Best National Parks for Hiking in the U.S.A 
1. Grand Canyon National Park, Arizona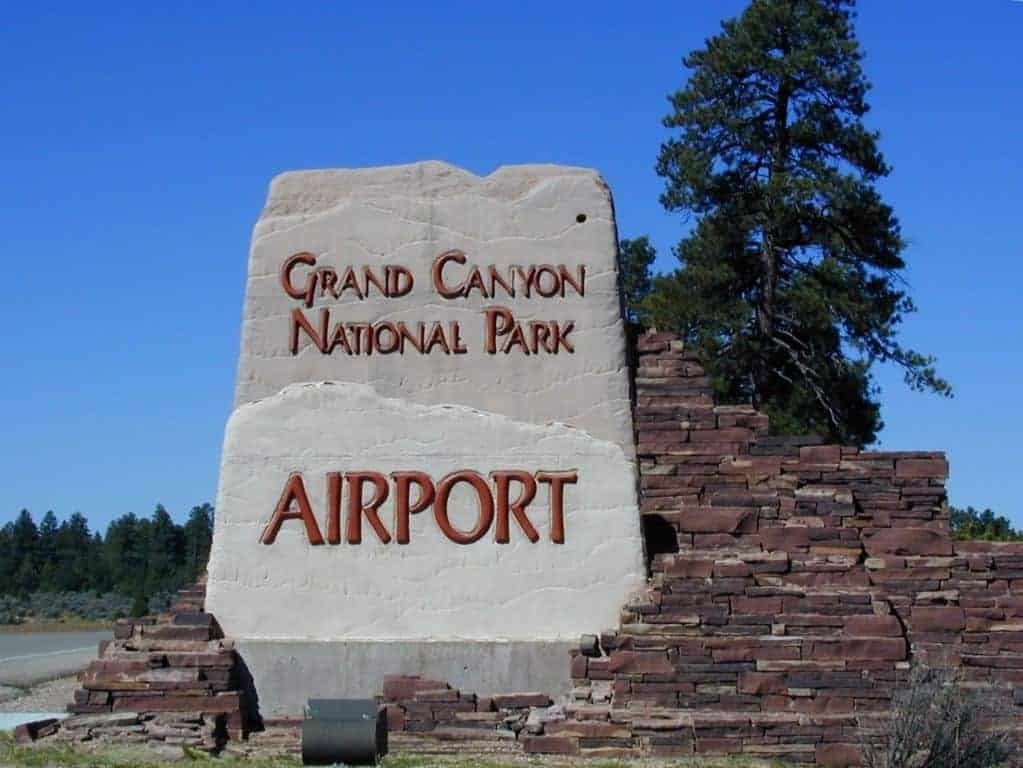 The Grand Canyon is one of the most visited national parks in the American continent and the world. It's a UNESCO World Heritage Site and part of the wonders of the modern world.  The Bright Angel trail here suits hiking perfectly. It's a 12-mile trip that affords any hiker the pleasure of viewing the wonders of the Grand Canyon. In the end, it's a great trip you will enjoy. However, come prepared because it's going to be challenging.
2. Great Smoky Mountain National Park, North Carolina
This park is one of the most popular parks for hiking in the U.S. Even more interesting as it is a UNESCO World Heritage site. It is spectacular because the hike cuts across two climate zones (the southern climate of North Carolina to the northeastern climate of Maine). You can complete the trip in 18 miles at most and enjoy the scintillating ambiance of luxury creek valleys, montane vegetation, and a waterfall beneath.
3. Acadia National Park, Maine
The Acadia National Park is located on the outskirts of the United States. It's an interesting choice location for hikers who love solitude. The Sargent Mountain Loop in this park takes 5 miles to complete. The trek comes to an end at the summit of the mountain. More importantly, the beautiful sights of the Acadia coastline are one to relish.
4. Yosemite National Park, California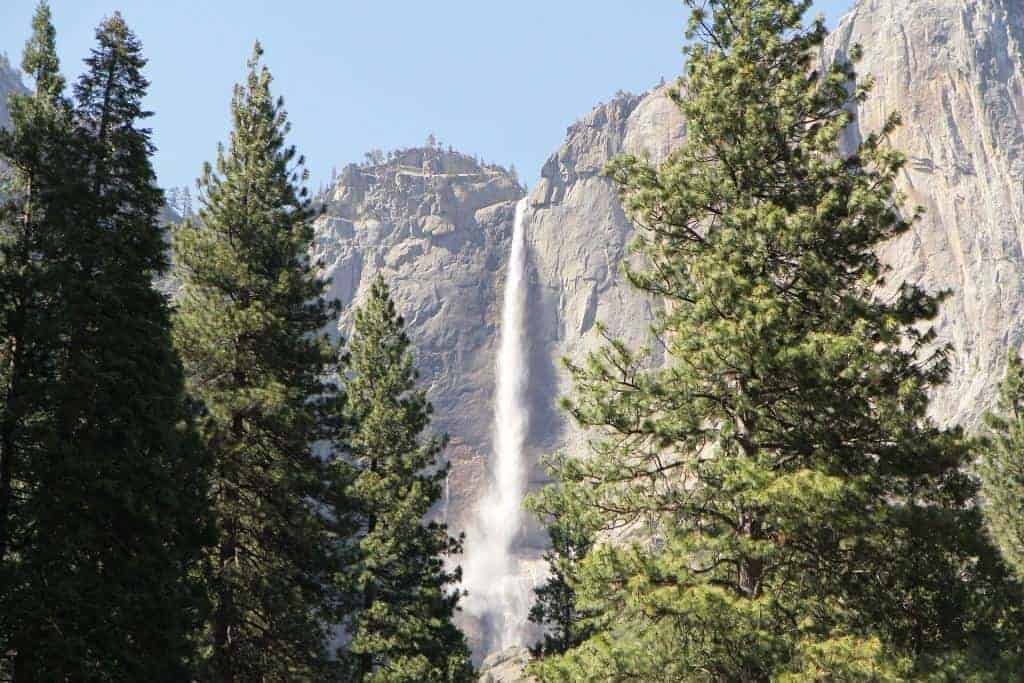 The highlight of Yosemite National Park is seen in its numerous breathtaking waterfalls. Yosemite Falls is reputed to be the tallest in North America. A hike to its peak proves to be an exciting experience. You will have to ascend to 2,700 feet on a journey of 3.5 miles. Arriving at the top, you will meet with an awestruck view of Yosemite Creek and neighboring landscapes.
5. Bryce Canyon National Park, Utah
Explore the adventurous trails of the Navajo Loop in the Bryce Canyon National Park is just 3 miles. The trek begins at sunset point and runs through a location identified as the 'main amphitheater'. In all, you get to savor the sights of the beautiful nature around you. When you're done with the Novaja Loop, you can explore other fine locations of Bryce Canyon.
6. Big Bend National Park, Texas
The South Rim Trails on this park provide refreshing views of the Chihuahua desert bases. At 2,000 feet in height, it takes 14 miles to achieve. At the top, you are thrilled with an array of Texan vegetation and massive wildlife where you can find mountain lions and Mexican black javelins roaming freely.
7. The Emerald Mile, Redwood NP, California 
The uniqueness of the emerald comes in its rare assemblage of redwoods. Towering up to 300 ft in height, we are yet to find trees up that height anywhere else. The unique convergence and greenery make hiking on its trails memorable. It's a mile's worth of journey into the land of luxury redwoods.
8. Glacier National Park, Montana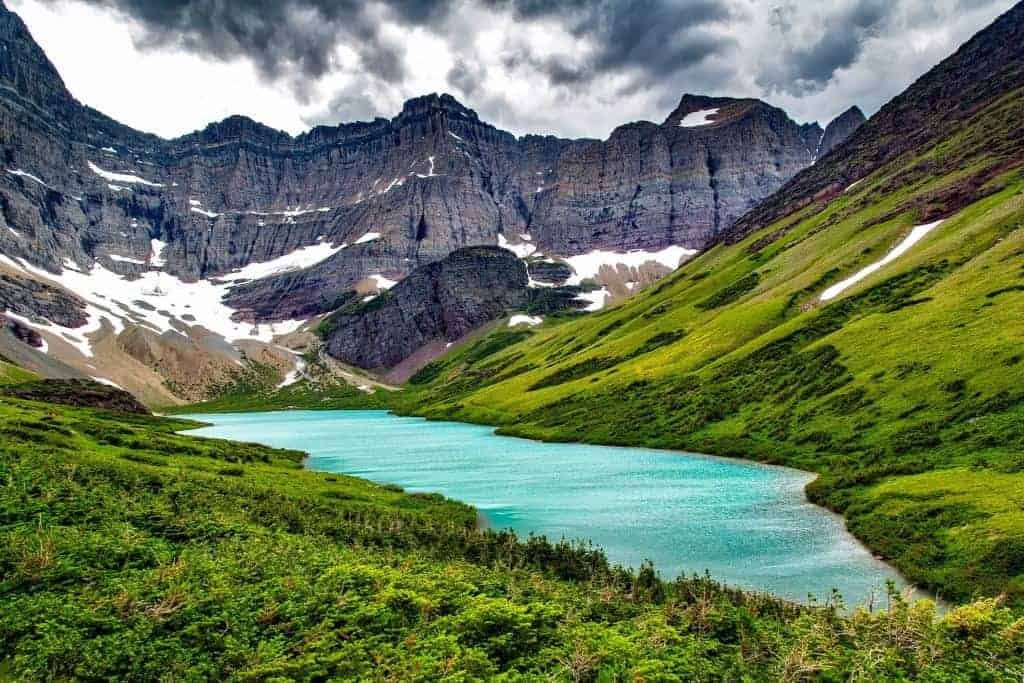 We give it to Montana for having some mesmerizing landscapes. Specifically, the Grinnell Glacier trail in Glacier National Park offers a vantage point of view of its beauty. All it takes is 11 miles of trekking to behold the splendor of nature's offerings. A handy tip here: visit during summer and thank us later.
9. Arches National Park, Utah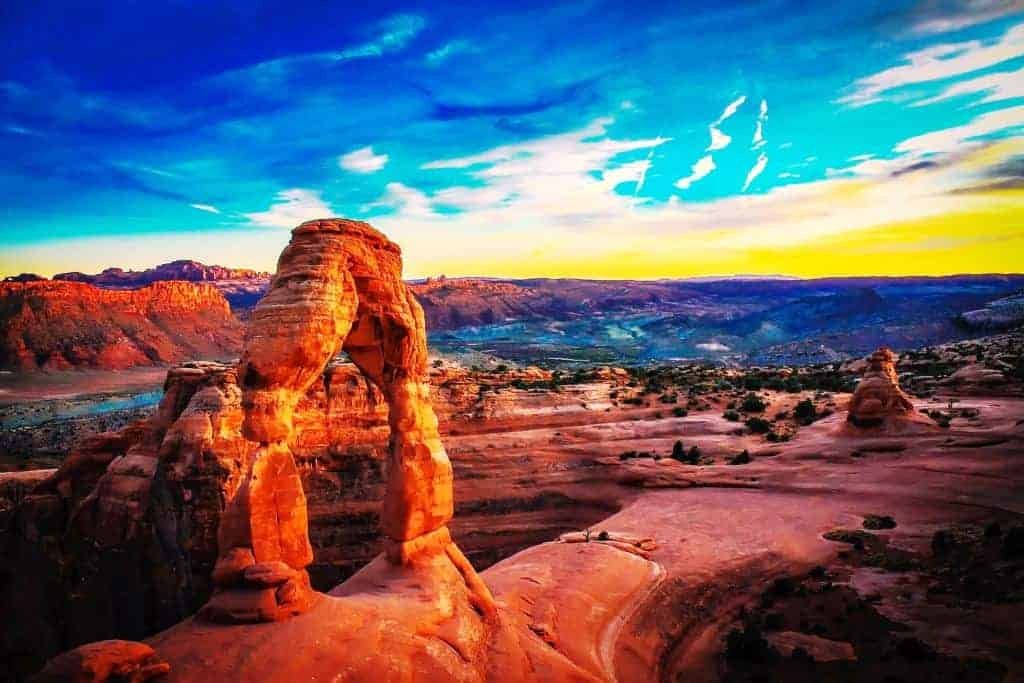 Enjoy the captivating views of rock formations at Arches Peak when you visit the Arches National Park in Utah. However, you need to take a 9-mile drive to the northwest corner and hike off the rest. The peak stands at 600 feet, and it takes 3.4 miles to get there. Relatively, that's a short hike and you certainly won't be alone.
10. Olympic National Park, Washington
Find solace in the quiet nature of the Hoh River trail in this national park when you visit. To achieve this, you have to undertake a 32-mile trek through the rainforest elevated at 3,700 feet. You will be met with lush greenery and flowing streams on your way. It is a fantastic choice location for backpackers who treasure tranquility.
11. Zion National Park, Utah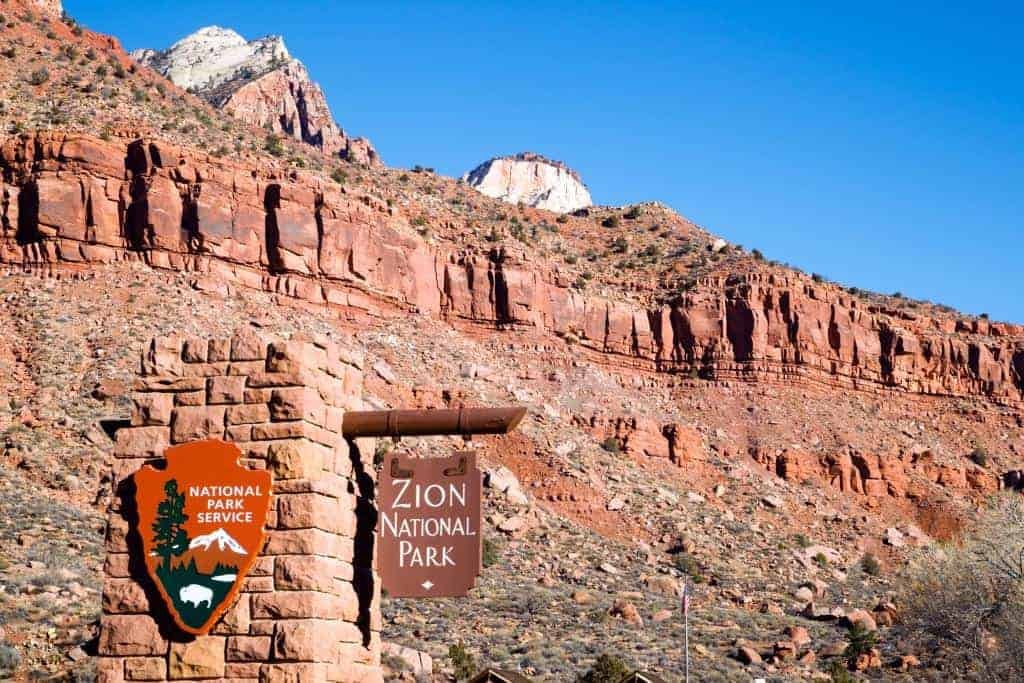 The Angel's Landing trail in Zion's National Park is indeed a natural wonder. It's made of pillars of rock so high and steep thus the name "Angels Landing", which implies that only Angels dare to tread. It's a 5-mile trek at an elevation of 1,488 feet. As a warning, if you have a phobia of heights, you might want to look elsewhere. But if you are brave enough to take the hike, there are guardrails to help you.
12. Hawaii Volcanoes National Park, Hawaii
Get to witness nature's fiery flames boil and pour into the blue sea at this national park. It's the famous red-hot lava that's a consequence of volcanic eruption in Hawaii. You need your hiking boots to trek across lava residues in this 8 miles round-trip. You can hike this trail elevated at 230 feet when it's dark. This way, you can enjoy the exclusive view of the orange and yellow-colored lava unleashing hot wrath on the blue ocean.
13. Kenai Fjords National Park, Alaska
If you like glaciers, then the Exit Glacier Trail in this national park is worth a hike. Taking a hike of about 1.9 miles brings you directly to an imposing white and blue glacier. There are no heights here to be to scare you. The trails are easy to trek with signs on the pathways that tell of its history.
14. Congaree National Park, South Carolina
The BoardWalk Loop of this park is relatively one of the easiest. At 2.4 miles with no significant elevation, it's more of a walk than a hike. Amble between lush greenery and elegant trees to enjoy the fresh air they invoke. Photoshoots are in order, and the experience gets better when it's dark. This is because the sight of fireflies lighting up the whole place is pretty to watch. If you are patient enough, you can catch a glimpse of some wildlife like wild pigs and deer.
15. Mount Rainer National Park, Washington
This is one of the toughest for hikers, and experience is needed. The trail is dubbed "Wonderland". It's indeed a wonder to behold. From waterfalls to steep rocks and glaciers, you get nothing short of awe. Overall, the hike could take 14 days, so if you are ready for it, you need to gear up. The elevation is 23, 000 feet, and the journey is 93 miles long.
Conclusion
Once in a while, it's nice to take a hike and appreciate the beauty around you. Now, you can enjoy the outdoors and feel the warmth of nature as you make your choice from the list. We do hope this list proves to be helpful as you embark on that journey. Don't forget to gear up and take photos.
Frequently Asked Questions (F.A.Q)
1. Which National Park is the most beautiful?
The Glacier National Park in Montana is easily the most beautiful.
2. How many National Parks are in the U.S.A? 
There are 62 national parks in the U.S.A.
3. Where are the best National Parks?
The best national parks are found in the state of Utah.
4. What are the 62 National Parks? 
They include:
Great Smoky Mountains National Park, Tennesse
Grand Canyon National Park, Arizona
Rocky Mountain National Park, Colorado
Zion National Park, Utah
Yosemite National Park, California
Yellowstone National Park, Wyoming
Acadia National Park, Maine
Grand Teton National Park, Wyoming
Olympic National Park, Washington
Glacier National Park, Montana
Joshua Tree National Park, California
Bryce Canyon National Park, Utah
Cuyahoga Valley National Park, Ohio
Indiana Dunes National Park, Indiana
Gateway Arch National Park, Missouri
Death Valley National Park, California
Arches National Park, Utah
Mount Rainier National Park, Washington
Hot Springs National Park, Arkansas
Shenandoah National Park, Virginia
Hawaii Volcanoes National Park, Hawaii
Sequoia National Park, California
Capitol Reef National Park, Utah
Everglades National Park, Florida
Saguaro National Park, Arizona
Haleakala National Park, Hawaii
Badlands National Park, South Dakota
Canyonlands National Park, Utah
Biscayne National Park, Florida
Crater Lake National Park, Oregon
Theodore Roosevelt National Park, North Dakota
Glacier Bay National Park, Alaska
Petrified Forest National Park, Arizona
Kings Canyon National Park, California
Wind Cave National Park, South Dakota
White Sands National Park, New Mexico
Denali National Park, Alaska
Mesa Verde National Park, Colorado
Mammoth Cave National Park, Kentucky
Great Sand Dunes National Park, Colorado
Lassen Volcanic National Park, California
Redwood National Park, California
Big Bend National Park, Texas
Carlsbad Caverns National Park, New Mexico
Black Canyon of the Gunnison National Park, Colorado
Channel Islands National Park, California
Kenai Fjords National Park, Alaska
Voyageurs National Park, Minnesota
Guadalupe Mountains National Park, Texas
Pinnacles National Park, California
Congaree National Park, South Carolina
Virgin Islands National Park, U.S. Virgin Islands
Great Basin National Park, Nevada
Katmai National Park, Alaska
Dry Tortugas National Park, Florida
Wrangell-St.Elias National Park, Alaska
National Park of American Samoa
North Cascades National Park, Washington
Isle Royale National Park, Michigan
Lake Clark National Park, Alaska
Kobuk Valley National Park, Alaska
Gates of the Arctic National Park, Alaska
5. Which is better, Yellowstone, or Yosemite?
Yosemite is the better one.
6. What is the number one National Park?
The Grand Canyon national park in Arizona.
7. What is the deadliest National Park?
The Lake Mead National Recreation Park is the deadliest. 
8. Which National Park is the least visited?
It's Gates of the Arctic National Park, Alaska.
9. What are the top 5 most visited National Parks?
They are:
The Great Smoky Mountains National Park,
TennesseGrand Canyon National Park,
ArizonaRocky Mountain National Park,
ColoradoZion National Park,
UtahYosemite National Park, California