When heading out on a venture you should be properly prepared. This comes down to clothing, knowing the weather, and knowing your terrain.
If it's going to be cold on your trip, you must be properly dressed. This is true from your head down to your toes.
We will go over the best women's winter hiking pants. Keep reading to find out more!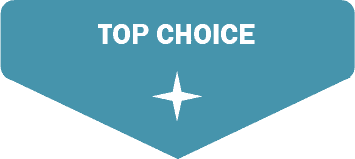 prAna
Women's Halle Pant Inseam Pants
Outdoor Research
Women's Ferrosi Pants
The North Face
Women's Aphrodite 2.0 Pant
prAna
Women's Halle Pant Inseam Pants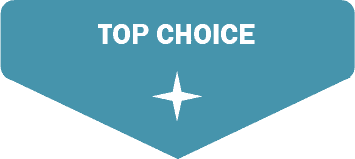 Outdoor Research
Women's Ferrosi Pants
The North Face
Women's Aphrodite 2.0 Pant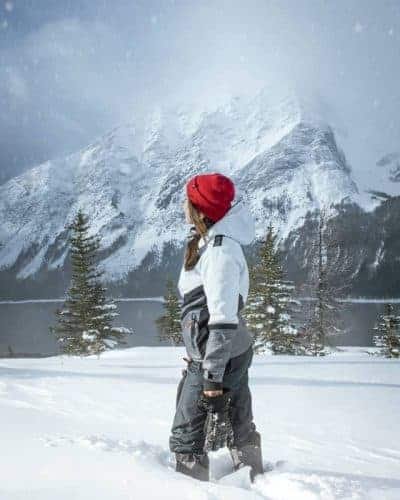 Winter hiking bears a wide range of challenges with extreme cold, snow, and wet conditions to worry about. This is why the best women's winter hiking pants are a worthwhile addition to your cold-weather gear.
Actually, pants for hiking should offer excellent protection against winter elements not to mention superb moisture-wicking and ideal insulation. Similarly, women's hiking pants come in a women-specific cut with feminine features to match. We understand how hard it is to go through a ton of different winter pants in the market just to find a perfect pair. Check out our elite list of top winter pants for women you should consider next time you go shopping.
1. prAna Women's Halle PantInseam Pants 
"Cross-functional hiking pants ideal for multiple uses!"
Reliable Pick
Main Features
Concealed drawstring  for a snug fit
Includes the roll-up leg feature
Functional zippered pocket
Water-resistant outer shell
"The mother of winter hiking pants!"
If you like to hit the road in well-insulated pants housed in stretchy, expertly sewn fabrics when the chilly season creeps in, prAna Women's Halle PantInseam Pants will suit your needs. Here are several reasons why the pair is a perfect choice during cold weather.
Warm, Cozy, and Insulated 
What is a winter hiking pant if it does not keep you warm? This pair does not disappoint. It is made for frosty weather featuring a thick combination of spandex and nylon materials. Still, the pants provide an athletic fit that is heightened by a concealed drawstring.
Stretchy Long-lasting Fabric 
A blend of nylon and spandex not only provides a tough tear-resistant material but also allows for flexibility and room for easy movement. The materials include a UPF 50+ protection finish for sunny days.
Water-Resistant 
Water and cold conditions have no chance against these pants as they come with a durable water-repellent finish. The pair grants you the freedom to walk in the rain and other wet environments without worry-free. You will also love the quick-drying inner surface that wicks away any sweat to keep your skin dry at all times.
Useful Extras
The model packs several useful extra features including a concealed zippered stash pocket on the upper right leg. It gives you extra storage space. Other than that, the pair is fitted with a roll-up leg feature that allows you to cross wet areas and streams without getting your pants soaked.
A steadfast winter hiking pant that is heavily equipped for top-notch functionality and unbeatable performance in cold weather.
Pros
Long-lasting construction
Thick insulative fabrics
UV protection finish
Stretchy materials
Cons
Flimsy sewing on the top buttons
Pockets are tiny
---
2. Outdoor Research Women's Ferrosi Pants 
"Suitable for all-weather use!"
Reliable Pick
Main Features
Breathable and sufficiently ventilated
Reliable wind and water resistance
Come with a lifetime guarantee
Insanely light and comfortable
"Winter hiking pants, you can bank on!"
Any time of the year is right for hiking with the Outdoor Research Women's Ferrosi Pants. The model boasts a rich feature set coupled with superior construction that yields three-weather woman's pants. Find out more details on why the pants are a top seller:
Quality Weather Protection
You do not have to worry about storms and bad weather when in these pants. They are specially designed to repel water and keep out the wind for a warm and cozy encounter. Quick-drying fabrics ensure keep moisture off your body.
Outdoor Oriented Design
The model features the world's most soft and most comfortable fabrics. The stretch-woven UV-protected fabric guarantees durability under the most punishing environments. Every aspect of the pants screams rugged with the outside shell created to be tear and abrasion-resistant. Together with that, the pair is super light and flexible for fast movement. Another lovable aspect is the breathability of the fabric.
Ingenious Extras
These pants come with crucial additional features for a lovable and convenient hiking experience. At the top of the list are the zippered thigh and back pockets that provide extra storage space. You will also find the dual-snap zipper fly conveniently. Apart from that, the pair encompasses a harness-compatible waistline for an athletic fit.
Advanced insulation, Innovative fabrics, and a functional design make the Outdoor Research Women's Ferrosi Pants worth every penny.
Pros
Dependable UV protection
Has multiple pockets
Rugged construction
Sturdy zipper fly
Cons
Pockets are not roomy enough
Some hikers find them short
---
3. The North Face Women's Aphrodite Pant 
"Ideal for moderately humid conditions!"
Reliable Pick
Main Features
Easy to wash and maintain
Standard fit for all shapes
Nice quality-to-price ratio
Ample storage space
"Made to meet all your winter demands!"
Are you looking for hiking pants that will thrive in overgrown fields and overflowing streams? Try The North Face Women's Aphrodite 2.0 Pant for a life-changing experience. Here are some of its prominent features:
Quality Stitching and Fabrics
For durability, the pair has triple stitching that will hold the pants together through anything. On top of that, the fabrics on this pair are world-class, with 95% nylon and 5% elastane. They guarantee ample stretch for unhindered movement.
Extremely Breathable and Quick Drying
This comes in handy during layering to ensure that even under several clothes, your body remains cool on long excursions. The pants utilize the FlashDry technology that speeds drying and wicks moisture efficiently.
Fits Perfectly
A rib-knit waistband ensures a snug fit for all body sizes. Together with that is a feminine design that hugs softly onto every curve for an appealing backcountry trip.  Drawcords around the ankles and waist not to mention stretchy fabrics, yield a secure fit.
Secure Storage
The pair is equipped with a zip-back pocket as well as front-hand pockets that can hold some of your essentials on the trail.
A women-specific construction with kingly comfort and heavy-duty performance at a befitting price tag.
Pros
Light but warm fabrics
Well ventilated
Dries quickly
Build to last
Cons
Sizing is inconsistent
The color is off
---
4. Mountain Hardwear Women's Dynama Pant
"Great pants built for climbing!"
Reliable Pick
Main Features
Stretchy plain weave for easy movement
Comfortable and easy to move around
Multiple zippered security pockets
Long-lasting water-resistant finish
"Flattering versatile pants!"
Whether it is hiking in the plains or climbing hills, you can always count on the Mountain Hardwear Women's Dynama Pant to deliver. The pair ticks all the boxes for reliable winter hiking pants:
Rugged Design
Mountain Hardwear Women's Dynama Pants is a revered weapon for a cold outdoor battle. You can confirm this from the durable water-resistant finish that will cover you in a storm. Ventilation and airflow are not an issue, allowing the pants to breathe optimally. Moisture control is another adorable facet of the pair. The pants fabric wicks moisture splendidly to keep your body dry. A tough outdoor shell generated by sturdy fabrics on top of expert sewing yields unmatched durability.
Fashionable Design
The pants come with an awesome leg shape and great aesthetics. Alongside that, the pair is available in different color varieties and sizes to satisfy a wide range of hikers.
Ultra-Light and Comfortable
The pants fit perfectly thanks to a feminine design that narrows at the feet as well as a relaxed fit around the waist. You will find the stretchy plain weave fabric accommodative of different body shapes. The same goes for the hips and calf. Another impressive feature is the light and thin material that is surprisingly warm in cold weather. A low-profile thick waistband provides an appealing experience even on long hikes.
The go-to winter hiking pants for warmth, enviable breathability, quality build, and long life.
Pros
Looks good on all bodies
Multiple inseam lengths
Wide comfy waistband
Super-versatile
Flattering fit
Cons
Longer than ankle length
Runs large
---
5. Arc'teryx Gamma LT Pant Women's 
"Cross-functional hiking pants ideal for multiple uses!"
Reliable Pick
Main Features
Adjustable waistband for a personalized fit
Durable warm functional fabrics
Convenient snap waist closure
Great quality for the price
"The mother of winter hiking pants!"
With in-built Insulation, carefully sampled fabrics, and a feminine-focused design, the Gamma AR is arguably one of the best women's winter hiking pants in the outdoor community right now.
Reliable Weaving and Construction
The pants feature a double weave that boosts durability besides keeping the model from quick wear and tear. Moreover, high-end fabrics deliver 4-way stretchy pants for full-range motion. A seamless instep deters snagging while a gusseted crotch contributes to smooth movement.
High-Performance Design
You will also like how easy it is to put on the pair courtesy of a brushed polyester waistband and straight-leg patterning. In addition to that, the pair includes a fly closure that is zippered not to mention an adjustable webbing belt that provides a personalized fit.
Water and Wind Resistant
The outer face of the hiking pants has a durable water-resistant finish that keeps all moisture at bay. Similarly, the outer face repels wind to keep the inside warm and well-insulated. A brushed inner face improves comfort other than amplifying the pant's wicking properties.
Zippered Security Pockets
Deep roomy hand pockets with zippers offer extra storage space for your accessories. The strategic fitting of the pockets on the sides and back enhances convenience.
A steadfast winter hiking pant that is heavily equipped for top-notch functionality and unbeatable performance in cold weather.
Pros
Great moisture wicking
Highly breathable
Water repellent
Wind resistant
Cons
Carry a hefty price tag
The fit is not perfect
---
6. Nonwe Women's Outdoor Ski Snow Pants 
"Fit the profile of a softshell for different winter activities!"
Reliable Pick
Main Features
Easy to wash and maintain
Adequately water-resistant
Easy to wash and maintain
Multiple spacious pockets
"The lady's adventure best friend!"
When the cold season comes on, there is only one pair of hiking pants that do not disappoint. Nonwe Women's Outdoor pants will surpass your expectations for the finest winter pants despite their reasonable price tag.
Reliable Insulation
You immediately feel the amount of warmth these pants offer in one wear. They are composed of a composite fabric that is water-resistant to lock out moisture keeping the interior as dry as possible. The interior is fleece-lined for superior comfort even for extended durations.
High-End Fabrics
The pair features a light and breathable nylon fabrics to ensure your hiking trip does not fall victim to either hot weather or freezing conditions. Their insane level of coziness largely makes up for the noise they make while walking. Additionally, the pants deliver decent stretch for unopposed movement.
Out-of-the-box Design
Now that they are feminine pants, the model comes in a women-specific design. You will adore the straight leg cut that brings a regular fit further sweetened by multiple zippered and Velcro closure pockets distributed along the sides and rear.  A side elasticated waist makes the pants easy to wear.
Nice winter hiking pants for the price.
Pros
Light and easy to put on
Warm and breathable
Decently priced
Quick-drying
Cons
Noisy when walking as fabrics rub on each other
Insufficient stretch limits movement
---
7. Arctix Women's Insulated Cargo Pants 
"Meant for outdoor winter activities!"
Reliable Pick
Main Features
Resistant against water, snow, and winter elements
Flexible material with multidirectional stretch
Reinforced cuff and ankle add to the life cycle
Built-in gaiters for optimal insulation
"Your favorite cold-weather hiking pants!"
Harsh winter conditions demand the sought hiking pant that will not just feel warm but also a pair that is easy to walk in with extra protection against winter elements. Arctix Women's Cargo Pants suffice for such a pair. They are equipped with high-performance features to ensure optimal functionality in the cold. There is more:
Integrated Boot Gaiters
Unlike other hiking pants, this model comes with ready-made boot gaiters with tough grippers that will integrate with your hiking boots for added warmth and insulation. On the same note, the pants incorporate Thermatech, a feature that brings forth synthetic insulation and cuts on bulk.
Highly Adjustable
Adjustability is vital for a secure fit and comfort. The pants guarantee a customized fit through their adjustable waist strap. You also have the option to use a belt as it contains sturdy belt loops.
Thermalock Protection
Thermalock technology, with a durable water coating on the fabric, makes the pants water and wind-resistant. In a like manner, thermalock provides unmatched resistance to abrasion and impact damage elevating the durability of the model.
Clever Sewing
Multilayered construction ensures advanced warmth retention. For added life, the pair comes with ballistic reinforcement around the hem guards, cuff, and ankle. This will sufficiently endure regular wear and tear. On top of that, innovative fabrics are strong with uncommon moisture wicking. The same applies to the seams that are almost unnoticeable for a stress-free encounter. Hand-warming pockets in conjunction with a spacious cargo pocket crown the whole deal.
An affordable high performance outwears from a trustable brand.
Pros
Zippered hand-warming pockets
Adjustable for a custom fit
Offers full coverage
 Less bulky
Cons
Moisture-wicking is not so dependable
Not true to size
---
There is no shortcut when it comes to hiking gear particularly when you plan to venture out in cold weather. You must be equipped with the best women's winter hiking pants for a warm and comfortable trip to the woods.  Before making your final choice, remember to put style and functionality into consideration for maximum warmth retention. Protection from wind, snow, and water is another vital attribute to put in mind. We hope our guide will help you come to an informed buying decision. Have fun!
Why Are They Important?
Having the correct clothing will make or break your trip. This is especially true in cold temperatures.
Wearing the proper slacks will ensure that you are comfortable, protected, and happy. Hiking trousers are specifically made for venturing. They are not your average blue jeans.
These trousers are made to protect you while keeping you fashionable. You can still look good while being properly protected.
The trousers are made to be comfortable. If you are comfortable along your hike, you can thoroughly enjoy your venture.
This style of trousers is important to ensure your trip is the best it can be.
Keep reading to find out how to choose the correct trousers.
How Do You Choose?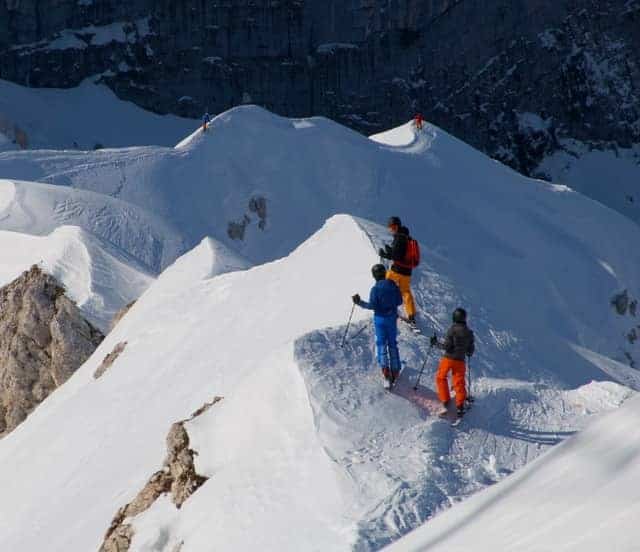 There are a few things that can help when you are choosing a pair of trousers. Let's take a closer look at what can help you choose!
Winter slacks provide insulation, breathability, and protection. You should choose trousers based on the ability to layer as well as the fabric. They come hand and hand.
Layering
When it comes to hiking slacks, you will oftentimes have to dress in layers. While hiking in the winter- you should always layer your clothing. You should choose the amount of layering you want or need. Typically, the base and outer layers are enough. If you will be in very frigid temperatures, you may consider adding a mid-layer!
There are base, mid, and outer layers.
The base layer is the one that is closest to the skin. You will want to choose the base layer that is most comfortable for you. The base layer will be the one you will feel the most. It will also have the best ability to keep the heat in.
Mid-layers are mostly optional compared to the base and outer. This layer would be used for extra heat insulation.
The outer layer is for protection. This layer would be exposed to the elements and needs to properly protect you and work in your favor.
Different fabrics are better than others for certain layers.
Fabrics
Different types of fabrics are used to make trousers. Some are better than others for the winter. The three most common fabrics used will be cotton, merino wool, and polyester.
Cotton
There is a reason they say cotton kills! It is the absolute worst option when it comes to hiking in the winter. It is the worst when it comes to any season in reality.
Cotton doesn't have many qualities that will benefit a hiker. The number one reason is that it does not wick water away from the body. This means that the fabric will absorb the water and dry very slowly. In the winter, this could potentially result in sickness. It would also be extremely uncomfortable.
Cotton will not insulate the body. This is when it's wet or when it's not. Your body heat will not stay within your clothing.
Cotton is not the correct fabric to choose for your venture. This is mainly true in the winter. It is not the best option in other seasons either.
Merino Wool
Merino wool is wool from a unique breed of sheep. Some may automatically rule this fabric out. This is because if you have sensitive skin and it may feel itchy.
Having sheep wool close to you in cold weather is indeed as great as it sounds. Not only will it keep your body warm and insulated but you will also be comfortable. Merino wool can be a great insulating layer.
One of the reasons it is such a great insulating layer is that it still insulates even while wet. This is very important, especially in the winter.
Merino wool has moisture-wicking properties! The water or sweat will not be absorbed into the fabric. This is true to an extent. Out of the various fabrics used it will not absorb the least.
The fabric has antibacterial properties. This means, your body odor will not stay on your clothing! This is great for a long hike, where you may not have access to washing your clothing.
Merino wool slacks would typically only be a base layer. The unfortunate factor of merino wool is the fact that it is expensive. Some may choose not to spend that much on a base layer.
Merino wool is definitely worth the price though! It will keep you comfortable while properly wicking away the moisture from your body.
Polyester
When it comes to cold weather, polyester takes the cake! It is the absolute best fabric for slacks.
It is great on its own but, when paired with a base layer- it will be perfect for any woman on a winter hike. This fabric can go over a base layer without dragging you down. The breathability is top-notch when paired with another fabric. It can be a bit uncomfortable when it is just next to the skin.
Polyester dries very quickly. This is the main advantage of the fabric. It is water-repellent but not waterproof. If any elements were to get the slacks wet, it would be a short time before they were dry again!
Polyester pants also offer a bit of wind resistance! This is great for the weather in the winter.
This fabric is also affordable and easily accessible.
Choosing your slacks based on the number of layers you prefer as well as fabrics are crucial.
Different Types Of Hiking Pants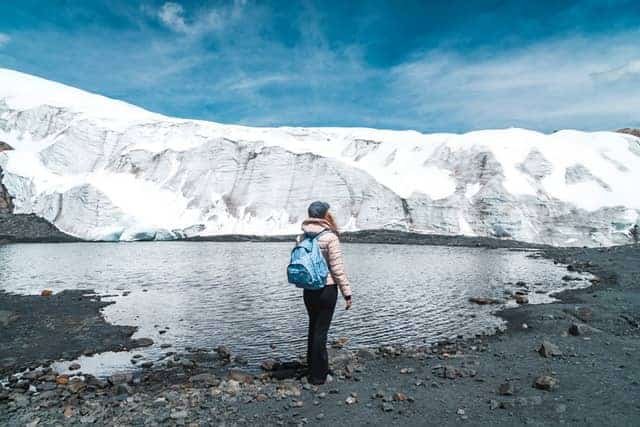 The different types of hiking pants come down to layers. When hiking in cold weather, you will want to have multiple layers.
The base layer pants will be the layer closest to your skin. This layer will typically be referred to as tights or as leggings. The fabrics used for these pants will usually be cotton or merino wool. The base layer is usually thinner than the rest!
A mid-layer is optional. This would be used for extra insulation. This layer is for function as well as fashion! A mid-layer can be packed away in your backpack or you can keep it on. This layer is typically made from merino wool or polyester.
The outer layer pants are mainly for protection. This layer has to be the most durable. It protects against the various elements you will come across.
All of these types of hiking pants are important for their reasons.
Overall, it is important to know what type will suit you best. It is important to properly layer your pants.
What To Consider
There are a few things to consider when it comes to your hiking pants.
You should consider the weather. This means considering the extent of the temperatures. You do not want to be on your hike and have a surprise blizzard. This will ensure your outer layer hiking pants will hold up to the weather.
Consider bringing some safety gear. As durable as your hiking pants may be, accidents happen. Be sure that you are properly prepared.
Consider packing extra gear. This could mean packing a mid-layer pant or an extra-base layer.
It is important to consider all circumstances you may come across. This will help to make sure your pants are doing everything to benefit you on your hike.
Final Buying Guide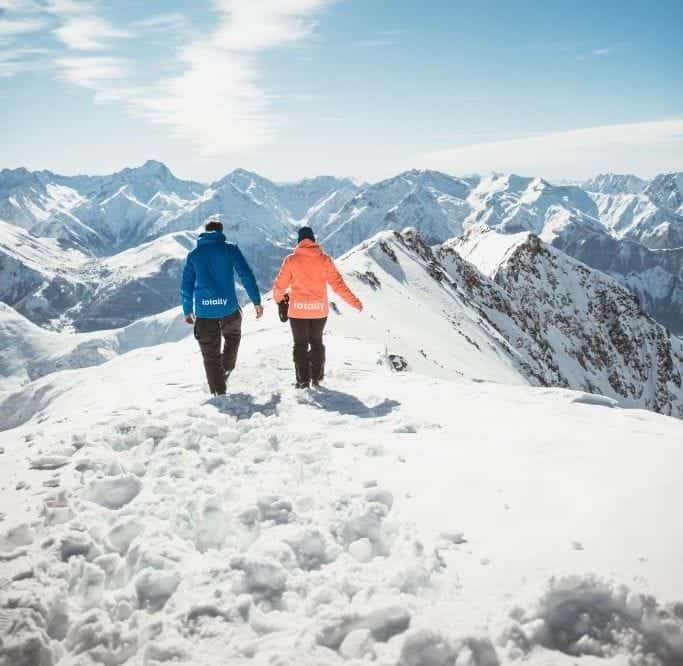 When looking to purchase hiking pants, you may feel overwhelmed. It can be hard to know what slacks are correct for a winter hike. There are a few things you can keep in mind when going to buy a pair.
When choosing the slacks you should choose them based on layering and fabrics. Certain fabrics are better than others in cold weather. Layering is crucial- certain fabrics will also be better for certain layers.
The different types of hiking slacks will depend on the layers. There are base, mid, and outer layers. These will all benefit you separately while also working together.
It is crucial to consider the extent of the weather. This can also help you to consider what gear you should bring. Meaning, the extra layers, as well as the safety gear you can be equipped with.
Conclusion
In conclusion, when entering cold weather on a hike you should be properly prepared. This means properly layering as well as choosing the fabric that is best for your situation.
Certain fabrics are better for certain pant layers.
Your clothing on a hike can make or break your experience. You must have the best trousers for your trip! Layer appropriately and know what weather you have to expect.
Choose wisely and be happy adventuring!