Independent travel, known since Soviet times as "savage rest", has become more and more popular in recent years. They are not only more affordable than package tours, but also provide more freedom – you are free to choose where to go, where to stay, and what to visit. For overnight stays, campsites can be used with sites intended for placing tents, or simple houses, as well as the necessary set of amenities, including toilets, campfire sites, etc.
Such vacation may not be Spartan at all – the modern assortment of goods for tourism allows you to get almost home comfort even in nature. However, you need to follow the indispensable rule of any tourist – take only what you really need. A packed backpack will not bring you any pleasure on the road. And every experienced camper has their list of things, which is compiled in most cases by trial and error. For those who are just starting their history of independent travel, our article will help.
Camping accessories to take with you when outdoor travel can make or break your trip, here are just a few we recommend. You do not have to take everything that we consider with you. Remember that comfort of movement is key, and a heavy and bulky backpack will only be a hindrance.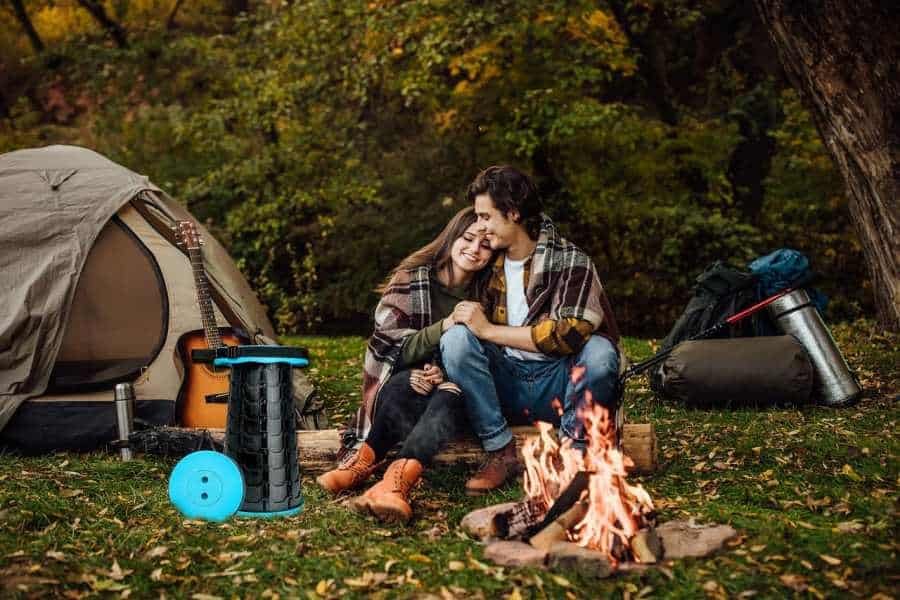 Essentials
First of all, we will consider those products, without which camping will be impossible in principle. These are kind of semantic elements of your outfit, the choice of which should be taken responsibly.
Tent
For the duration of your trip, it will become practically your home – it can be too expensive to stay overnight in full-fledged houses, besides, spending the night in a tent gives your rest a special flavor of unity with nature. First of all, we decide on the required capacity – both miniature 1-seater and spacious family models are presented on the market.
Do not take a tent that is too small – it will simply be uncomfortable in it. It is not worth choosing the largest option – the larger the tent, the heavier it is. However, if you are going to travel by car, then the extra few pounds is unlikely to be the deciding factor. Plus, the headroom will give you more room for the position.
It is better to opt for models with a built-in awning – they are not only more effectively protected from moisture, but also easy to install. An important characteristic of the tent material is water resistance, the higher it is, the better.
Among the additional options for tents, which will be convenient when stopping at the campsite, the following can be noted:
A sufficient number of ventilation windows with protective valves;
The two-layer valve of the entrance door, consisting of solid and mesh layers – it will simultaneously provide good ventilation and protection from the outside cold;
Pockets inside the tent – you can put glasses, a phone, and other little things in them without fear of damage or loss;
A hook for fixing – it will be possible to hang a lantern on it;
 Lockable vestibule – where you can place your things without fear that they will get wet in case of unexpected rain, and without cluttering the inner space of the tent.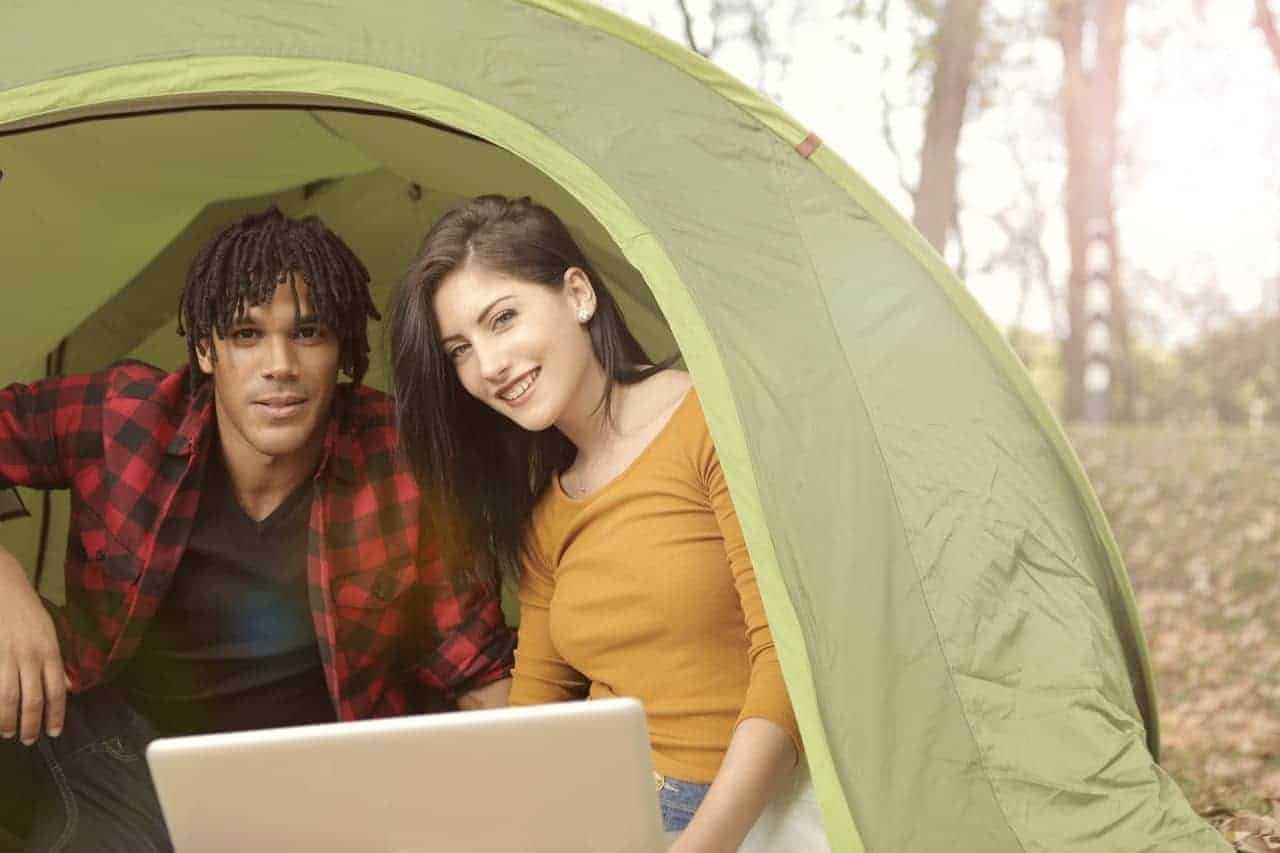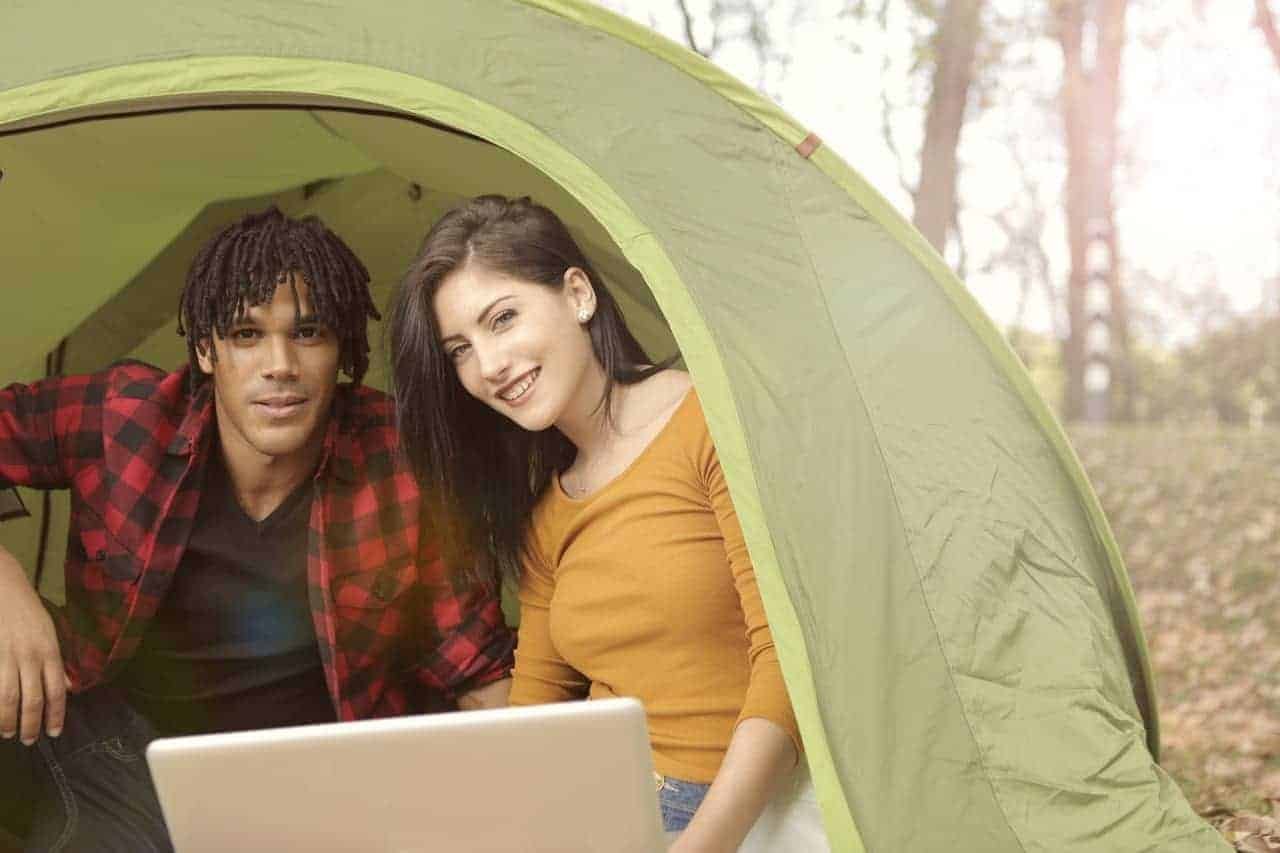 Sleeping bag
A sleeping bag will provide you with protection from the cold and a comfortable sleep – if, of course, you choose the right one. There are a lot of important details to consider here. First of all, choose the type of bag that suits you:
Cocoon – a classic version that fits snugly to the body and protects from the loss of its own heat;
Blanket – such models can be unfastened to the state of a full-fledged blanket;
Combined – sleeping bags of this type can be used both as cocoons and as blankets.
 Some models of sleeping bags can be zipped, thus forming one large sleeping bag, which will be comfortable for two guests at the same time.
An important characteristic of sleeping bags is the insulation used. More expensive models are filled with down, which combines minimal weight and effective heat retention. However, the fluff quickly becomes saturated with moisture and ceases to hold back the cold air. Therefore, such sleeping bags should be chosen for freezing temperatures. For warmer weather, synthetic insulation is suitable, which absorbs water to a lesser extent and dries faster. However, in cold weather, it shows itself worse than natural fluff.
For a more accurate choice of a sleeping bag for specific weather conditions, you should pay attention to such characteristics as temperature indicators. They indicate under what conditions you will feel most comfortable.
You should not try to choose the warmest sleeping bag model, in it, you may simply be hot and uncomfortable.
The size of the sleeping bag should be as comfortable as possible:
It shouldn't be too small for you;
There should be an air gap between your body and the inner surface of the bag;
The optimal length is calculated according to the formula "your height +20 cm".
Travel mat
This is a truly multifunctional thing. There can be a lot of applications for such a rug:
You can sit by the fire without being afraid to get your clothes dirty or wet;
A soft mat will smooth out unevenness in the floor in the tent;
Its foam structure will provide additional thermal insulation and cut off the cold coming from the ground.
 The size of the rug should be such that your sleeping bag will completely fit on it. It is better to choose the thickness as large as possible – in this case, the rug will be both softer and warmer. You can also find self-inflating mats on sale, which, when the valve is opened, fill themselves with air. It is a kind of hybrid between a regular air mattress and a travel mat.
What else to take?
In addition to all of the above, each camper must have with him:
Documents (passport, medical insurance, etc.);
Warm clothes – basic and spare set;
Bathing suit;
Matches, candles;
Camping flashlights with spare batteries or accumulators;
Chargers for smartphones;
First-aid kit, including disinfectants, antiallergic drugs, pain relievers, remedies for intestinal disorders, burns, bandages, plaster, and cotton wool (one per company);
 Personal hygiene products.
Preparing for each trip or hike, assess the weather conditions taking into account the forecast for the entire duration of your active vacation, individual needs, and health characteristics. Before preparing, it is advisable to write down all the items that are mandatory for you on a separate sheet – and check with it in the process of collecting. But do not take things beyond measure – they will not add convenience to your vacation.