When someone tells you to prepare for a hiking trip, what's the first thing you think of? It's usually the gear — backpack, flashlight, compass, good boots, canteen, walking poles, and a bunch of other items that you might need to make your hike easier.
While these are all important items to carry, there's one thing people forget to let you know about — your physical fitness. More than anything else, this is the key factor in how much fun you'll have as you hike and whether you'll manage to reach the summit of whichever place you decide to visit.
You certainly don't need to be a professional athlete to hike up a mountain, but a certain level of fitness is required to undergo this task safely and easily.
Image Source: Unsplash
Since you're here, we're assuming you want to take a trip up a hilly landscape and want to know how to properly prepare for it. We're here to help you. If you want a bunch of useful tips and tricks on how to get in shape for hiking, just keep reading.
Cut down on junk food and sweets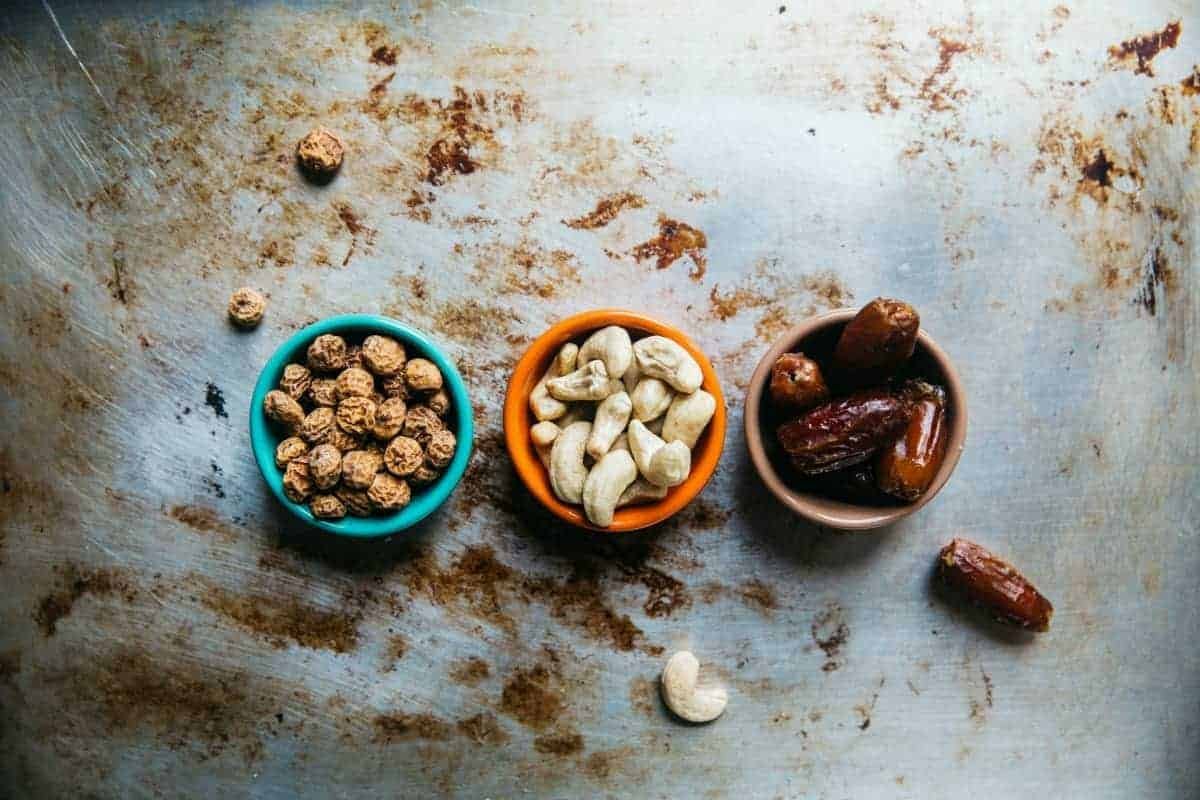 Image Source: Unsplash
Junk food provides short-term pleasure and long-term detriments if you eat it often. Almost all junk food has a ton of calories and almost no nutritional value. You won't be getting any of the useful vitamins and nutrients that can make your body stronger, and you'll have a hard time staying full. This type of food tends to burn through your body quickly, leaving you hungry only an hour or two after consuming it.
It might be challenging, but give pizza, burgers, cake, cookies, and similar food a rest.
Eat more nutritious food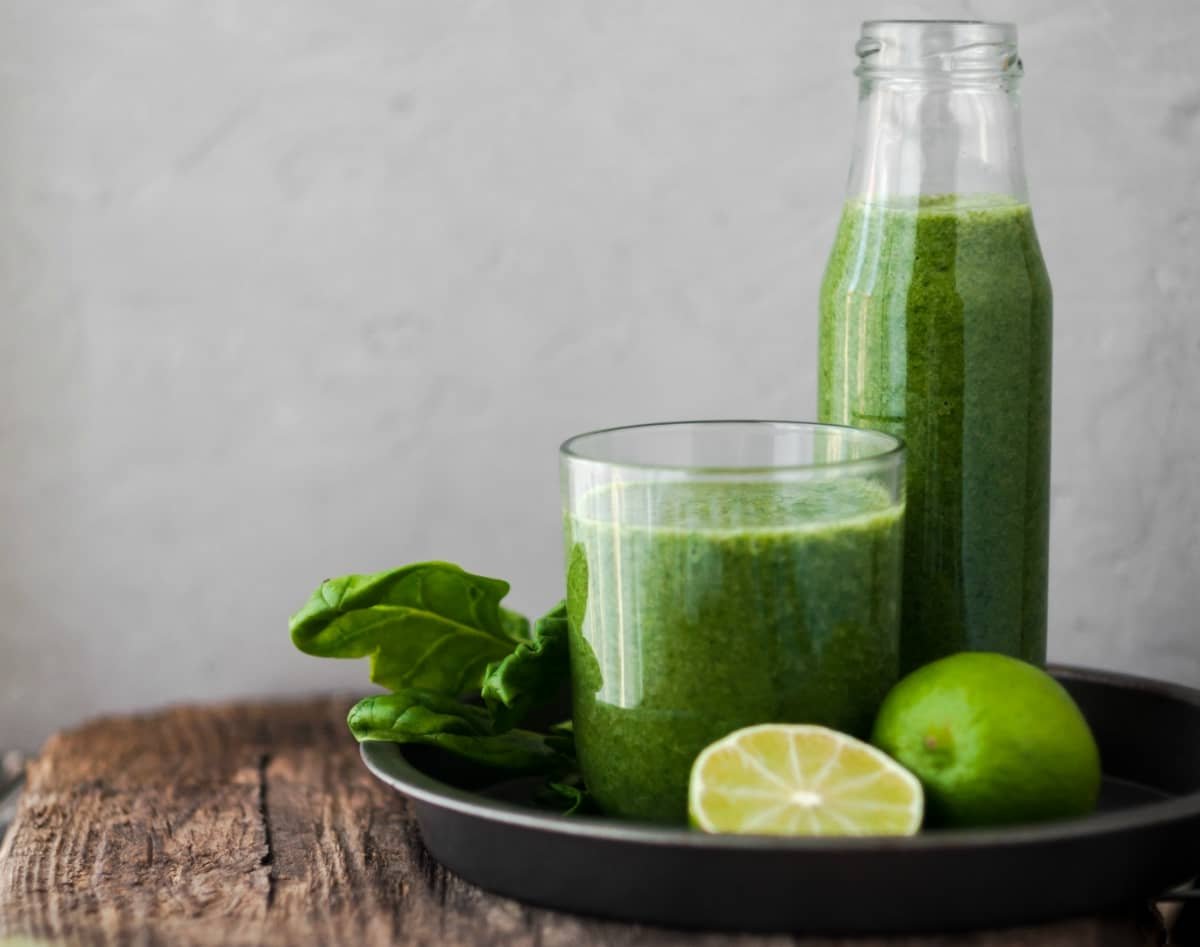 Image Source: Unsplash
If you're going to build strength and muscle, you need proper nutrition. There's no great philosophy to eating healthy: introduce more veggies and fruit into your diet, and reduce your caloric intake if you have excess weight.
Since you'll be exercising, it's also important to eat enough protein. If you want to look toned and build up some strength, your body needs protein – it's basically what it uses to build muscle. Increase your intake if you want faster progress and more benefits from your workout. In fact, making yourself a post-workout shake with whey protein powder is the perfect low-calorie snack because it's really easy to make and it will replenish your energy after exercising.
Other good sources of protein are poultry meat, fish, eggs, nuts, tofu, and beans. While red meat also contains a lot of protein, it's generally exceptionally high in calories and it's been linked to an increased risk of cardiovascular diseases. You don't have to stop eating red meat entirely, but it might be a good idea to reduce your intake a little bit.
Pay attention to what you eat before and after your hike
Image Source: Unsplash
What you eat on the day of your hiking trip is going to be a little different than what you eat every other day. Since hiking can be very physically straining, you're going to need some extra energy and you should choose your food carefully.
Make sure to eat a large breakfast that's full of healthy carbs. Things like oatmeal, whole grains, blueberries, oranges, bananas, sweet potatoes, and chickpeas are good options, for example. You also want to bring plenty of healthy snacks: fruit, nuts, and homemade energy bars.
Avoid high-fat foods during your hike because they can take a long time to digest, and they might cause that heavy feeling in your stomach that will feel unpleasant during a straining activity.
Walk first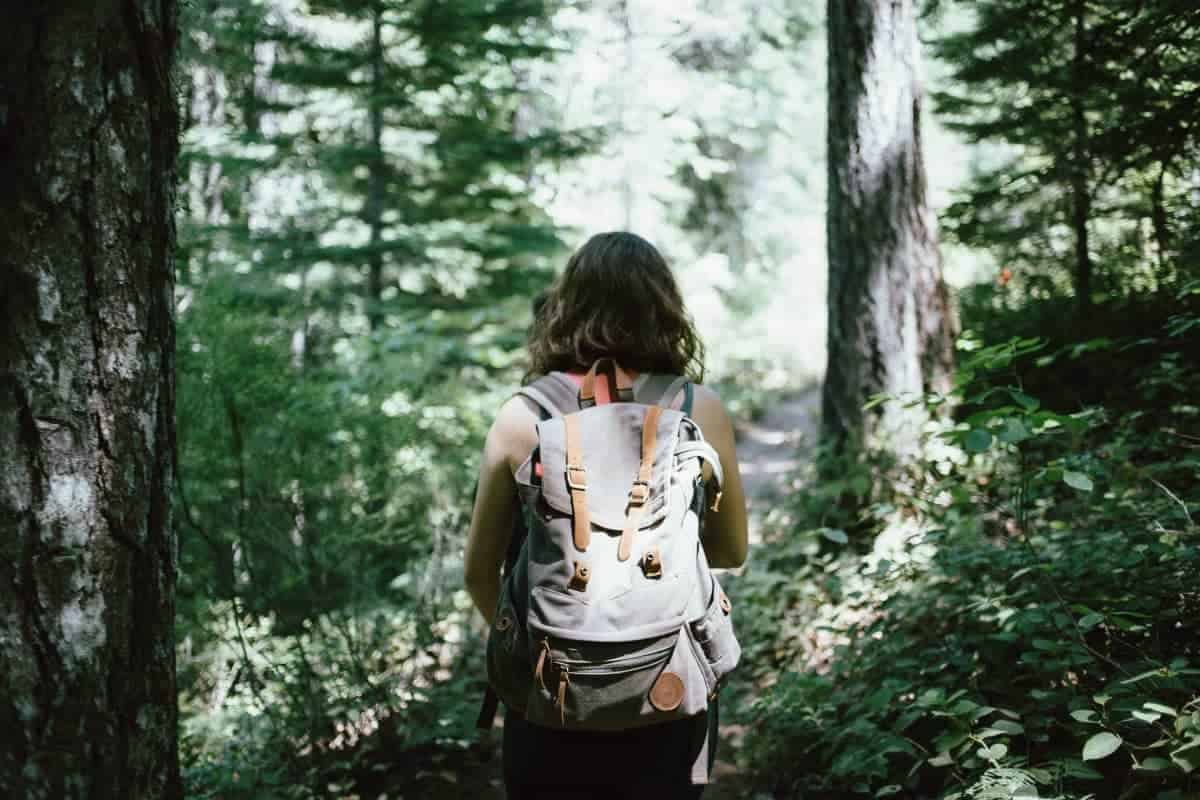 Image Source: Unsplash
If your body isn't used to moving, the first step is to shake those dormant muscles loose and get used to walking. Seriously, if you think you've turned into a couch potato and are used to sitting around the house most of the time, don't immediately jump into high-intensity exercises like hiking.
Your body needs to get used to physical activity, and the best way to ease into it is to walk. Start with 30-minute walks every day, and then build up to longer walks as the days go by. You want to be able to walk at least 10 kilometers in a day before you commit to a real hiking trip.
Start a home workout routine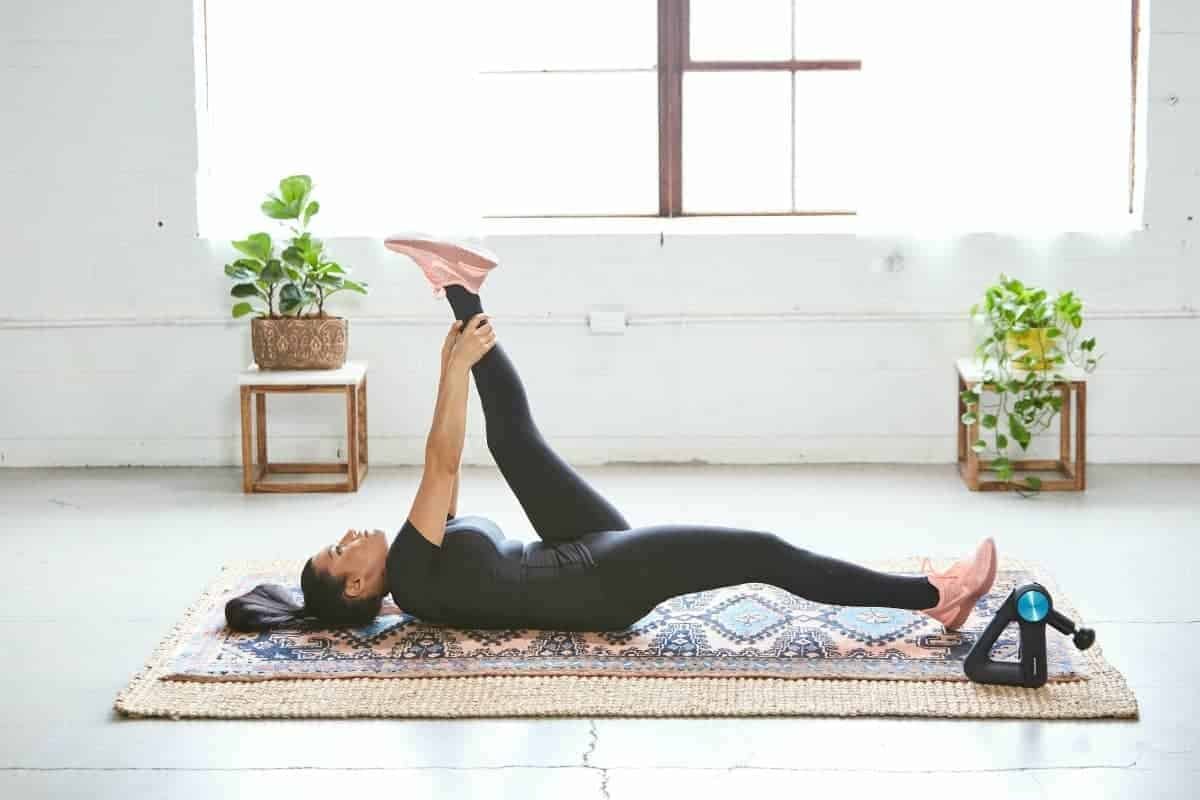 Image Source: Unsplash
Once you've gotten used to the movement, it's time to introduce exercise into your daily routine as well. In general, there are several exercises that hikers can benefit from greatly: lunges, squats, hamstring curls, and anything else that will work your legs.
Of course, legs aren't the only thing to pay attention to — you should also build up your core strength. Do exercises like planks, crunches, leg raises, and flutter kicks. To make sure you avoid injury, start with something light. For example, do 10 reps of each of these exercises, and then when you're done, take a two-minute break and then do another rep.
You don't have to go to the gym to get a good workout, and you don't have to buy any equipment if you don't want to. There are a lot of online workout resources for any fitness level, so feel free to start slow and build up your strength a little bit each day.
If you do want to invest in some equipment, get a basic mat and a couple of dumbbells. This is more than enough for starters.
Include some cardio in your routine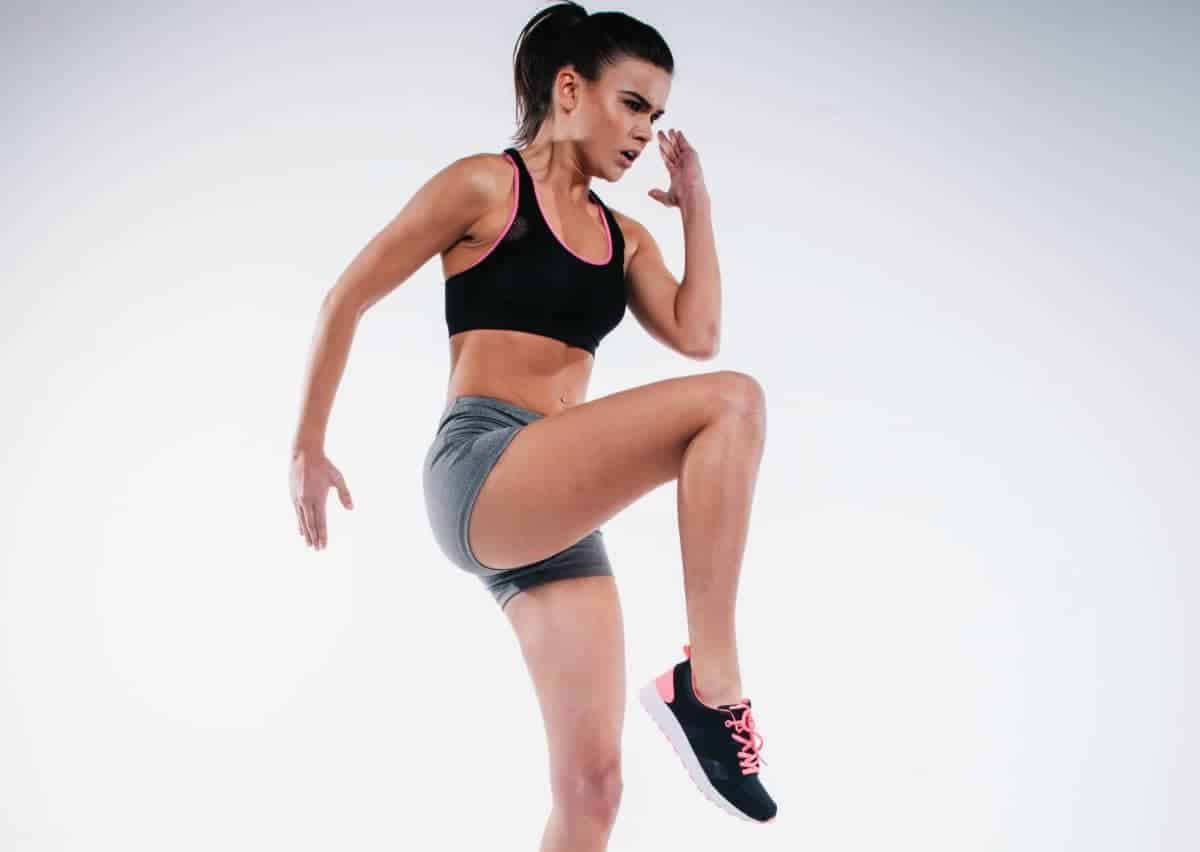 Image Source: Unsplash
In addition to body weight and other types of strength training, cardio also plays an important role in helping you get in shape. Hiking can be incredibly straining on our hearts if we aren't used to it, but one way we can prepare for such efforts is by doing aerobic exercises several times a week.
Running and riding a bike are obvious choices for cardio, but they are not the only ones. You can also do cardio routines at home, even if you live in a small apartment with neighbors who tend to complain when there's too much noise. To make it work, simply choose a low-impact cardio workout. Don't worry, you can still get a good sweat even if you do only low-impact exercises. They can be just as effective, and they're perfect for people who have problems with their joints.
Bring trekking poles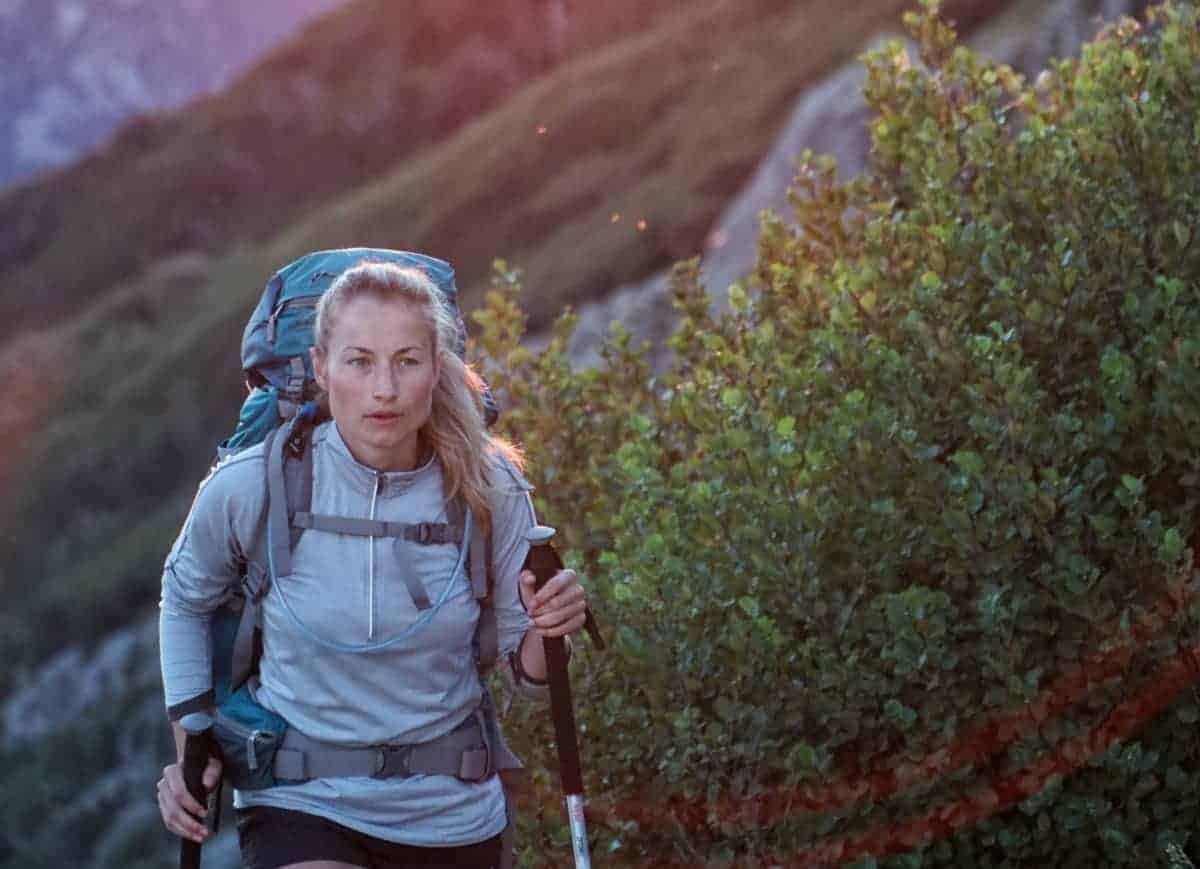 Image Source: Unsplash
Trekking poles are very helpful even for the most experienced of hikers, and they can be a real-life-saver if you're still new to this and get tired easily. Trekking poles will also help your joints stay safe, so definitely keep a pair on hand if you deal with knee or backaches regularly.
Choose the right footwear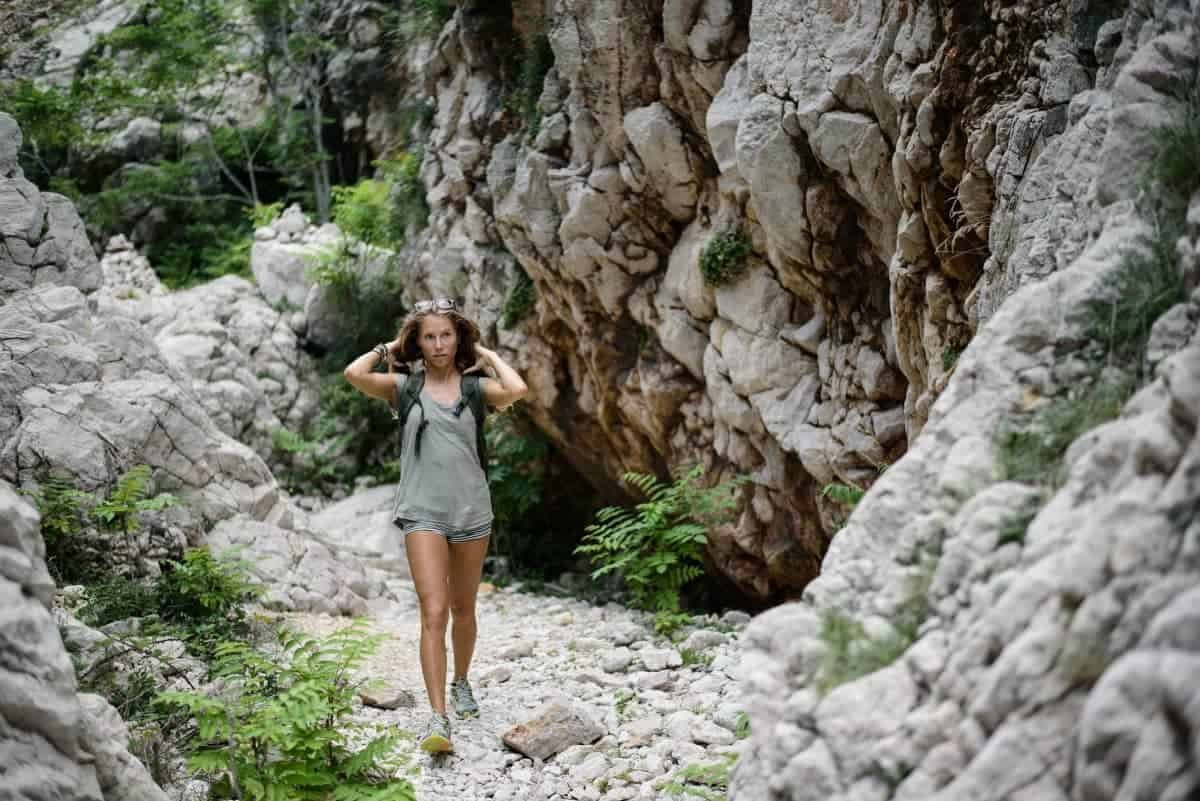 Image Source: Unsplash
It doesn't matter how fit you are, the truth is that you won't get very far if you don't have proper hiking shoes. Undergoing any kind of physical activity without proper footwear is dangerous, and hiking is no different. Buy a pair of sturdy hiking boots for your actual trip, and before that, make sure you always exercise in high-quality sneakers. This way you'll save your posture, prevent injuries, and make your workouts more effective.
To wrap it up
In the end, it all boils down to proper nutrition, regular exercise, and the right kind of equipment. If you eat well, work out for at least 150 minutes each week, and do this consistently, you'll be ready to climb any kind of hill or mountain. Start working on your diet and exercise as soon as possible, and you'll see benefits soon.
Author Bio: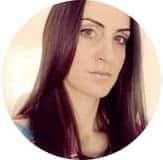 CONTRIBUTOR: Sophia Smith
Sophia Smith is a lifestyle blogger, graphic designer, and travel enthusiast. She is very passionate about eco-friendly and green topics, sustainable fashion, eco-beauty, and conscious business. Sophia's other hobbies center around her love for yoga, wellness rituals, and living in balance with nature. She loves sharing meaningful content that inspires people and has covered topics ranging from organic products and sustainability to self-care and mental health.
Sophia has contributed to a number of publications including Eco Warrior Princess, Naughty Nutrition, Herbs Mother Earth Living, Yoga Trade, Sivana Spirit, Bonvita Style, Carousel, and Cause Artist.
You can find out more about her writing by following her on Twitter (@sophia_bri)