With so many different people, it's only normal that there are so many different ways to travel. While some enjoy guided tours, others prefer taking their car on the road and seeing as many attractions as possible. However, there are also people who love backpacking as it allows them to see many sights up close and truly experience the area they are visiting.
If you are an avid backpacker, you are probably always on the lookout for some of the best places you can explore. Chances are high that you have already visited some of the best places in Australia for backpackers if you are from the Land Down Under. However, seeing as how this country is so expansive, there are surely many more that will tickle your fancy.
What is more, if you are an animal lover on top of it all, you are surely looking for top locations where you can see, feed, and interact with various wildlife species. Luckily for you, Australia is full of creatures that cannot be found anywhere else so keep on reading to discover new spots that you have to add to your itinerary.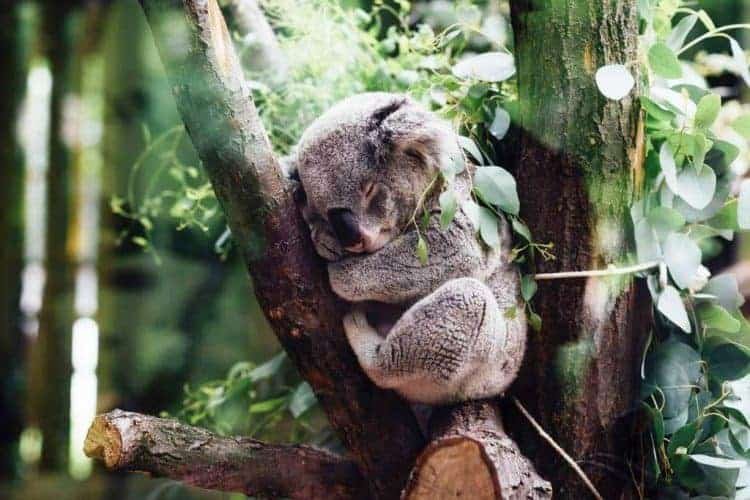 Best Places to Visit in Australia For Animal Lovers
A quick view list of attractive places in Australia:
1. Phillip Island, Victoria
2. Wilsons Promontory, Victoria
3. Sydney, New South Wales
4. Montague Island, New South Wales
5. Kangaroo Island, South Australia
6. Daintree Rainforest, Queensland
7. Fraser Island, Queensland
8. Mackay, Queensland
9. Ningaloo Reef, Western Australia
If you think you've seen everything Melbourne has to offer, you can start exploring its surroundings. For example, you can catch a bus or a ferry and head down to Phillip Island. In just an hour and a half, you can be on an island with beautiful coastlines and unique attractions. One of them is most certainly the Penguin Parade. Yes, you've read that right – on this island, you can see penguins. You can join a guided tour to see them return ashore after they've spent a day fishing or you can try to spot from the many boardwalks around the island. Your chances of catching a glimpse are very high seeing as how there are over 32 thousand of them living on Phillip Island. What is more, you can even come face-to-face with koalas if you head up into the treetops.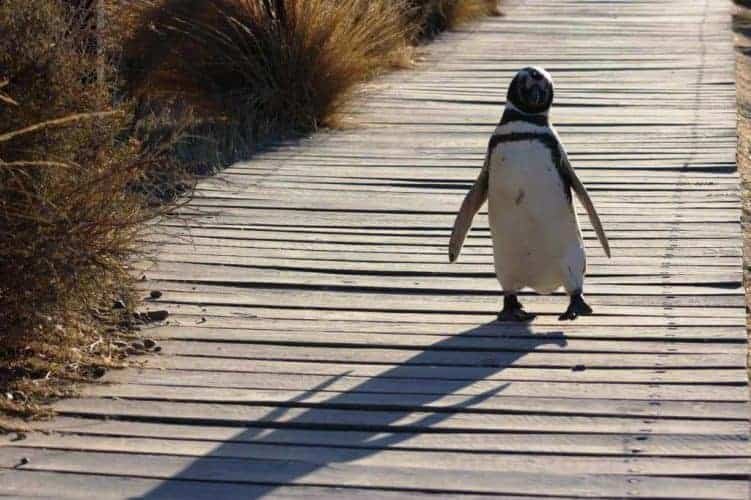 2. Wilsons Promontory, Victoria
Another spot in Victoria you shouldn't skip is Wilsons Promontory also known simply as "The Prom". This coastal national park is only two and a half hours away from the capital. Once there, you can see emus and wallabies but the wombats are the real attraction of this place. With plenty of camping sites, you'll feel right at home.
3. Sydney, New South Wales
Sooner or later, your trip around Australia will lead you to Sydney. While some focus on the food and the nightlife, you can turn your attention to the animals. Luckily, the capital of New South Wales is full of opportunities to see and mingle with various wildlife species. For instance, if you prefer seeing animals in a zoo environment, you can visit the Sydney Zoo or the Taronga Zoo. Just west of Sydney CBD, you can find the Featherdale Sydney Wildlife Park, where you can experience a private encounter with Australia's native wildlife. You can feed penguins and pelicans and get a quokka selfie – opportunities abound. In case you are a fan of marine creatures, you can pay a visit to the Sea Life Sydney Aquarium or book a whale-watching cruise around Sydney during which you can observe the migration of humpback whales.
4. Montague Island, New South Wales
Montague Island, which is located just off the NSW south coast, is home to a wide variety of animals. As an animal lover, you'll be delighted to hear that, by taking a tour of this place, you could spot over 90 bird species. The marine wildlife is wonderful as well. For instance, there is a colony of fur seals on this island and, if you don't make it to Phillip Island, you can also see penguins here. Moreover, the crystal clear waters will allow you to see whales and dolphins.
5. Kangaroo Island, South Australia
In case it's kangaroos you would like to see, what better place than the island that is named after them. To visit the scenic Kangaroo Island, you can take a plane or ferry from Adelaide. Seeing as how more than a third of the island is national parkland, you'll be able to spot more than just kangaroos. From wallabies and koalas through echidnas all the way to sea lions and bottlenose dolphins, this island is host to a wide variety of species. There are also several conservation parks on the island where you can go to see rare birds such as the glossy black cockatoo which is critically endangered and lives only on Kangaroo Island.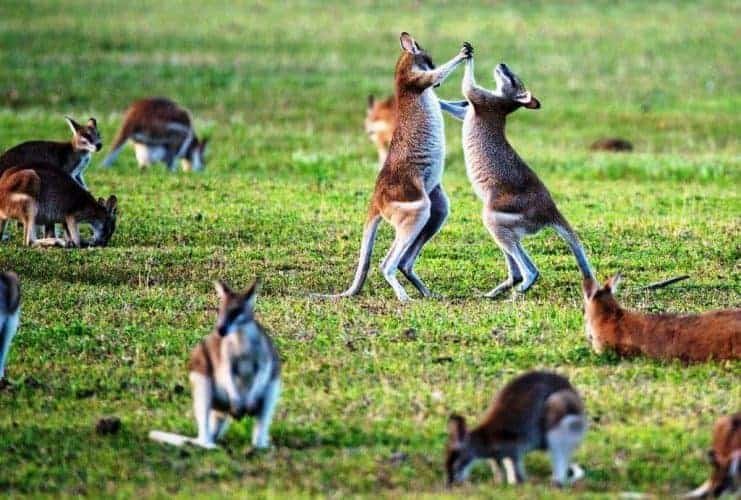 6. Daintree Rainforest, Queensland
North of Cairns, you can find one of the world's oldest rainforests. Seeing as how accommodation options here range from eco-lodges to backpacker hostels, you'll be able to stay for a while and explore everything this place has to offer, from forest trails to wilderness cruises. In terms of animals, you will be able to see crocodiles and other incredible wildlife at close range if you opt to cruise the Daintree River. If you're looking for Australia's best national parks, you should not overlook Daintree.
7. Fraser Island, Queensland
One iconic animal of Australia is surely the dingo. While it can be seen at most zoos and wildlife sanctuaries, you can visit Fraser Island if you want to see it in its natural habitat. Dingoes are usually recognized by their copper coat even though they come in various colors, including white and black. White ones are from the alpine regions while black ones come from forest and rainforest areas, so keep an eye out when visiting these locations as well. In addition to dingoes, you can also spot dugongs and turtles here.
8. Mackay, Queensland
The Mackay region of Queensland is another part of Australia you simply cannot skip on your journey through the Land Down Under. It offers amazing hiking spots through untouched nature as well as a chance to see animals like wallabies and kangaroos. However, one unique experience you can get by visiting this area is diving with platypuses. Find your way to a remote rainforest at dusk or dawn, when these animals are most active, and create everlasting memories. On the other hand, if you'd rather stay dry, you can play zookeeper for a day at the Healesville Sanctuary in Badger Creek, where you can feed and interact with these shy animals.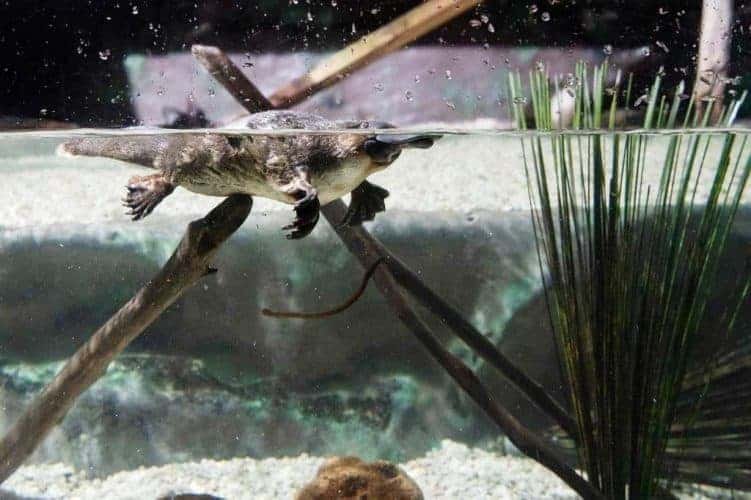 9. Ningaloo Reef, Western Australia
When you find yourself taking on the west coast during your backpacking adventure, you should not miss out on the opportunity to swim with humpback whales and whale sharks. If this is something that interests you, you have to add the Ningaloo Marine Park to your bucket list. This is the only place in the world where whale sharks visit so close to land. They are harmless and joining a marine tour from April to July will allow you to snorkel alongside these 14-meter-long giants. From July to October, you can also share the waters with migrating humpback whales. At Ningaloo Reef, you can also spot various tropical fish, turtles, dolphins, and manta rays.
As you can see, Australia is brimming with wildlife and regardless of the location you choose to visit on your backpacking trip, you are sure to have a splendid time.
Author Bio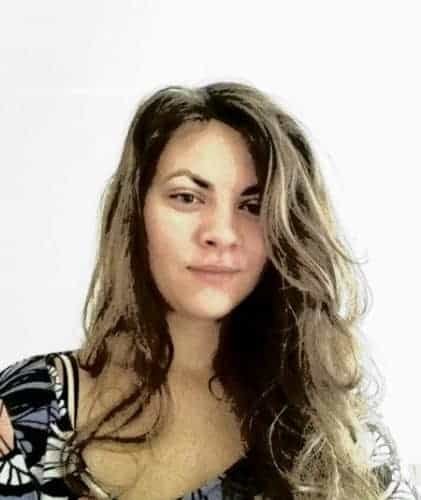 Contributor: Nina Simons
Words about contributor of this Article: "Nina is a lifestyle blogger, yoga aficionado, and a travel enthusiast with a distinctive taste for home decor. She's passionate about learning new things and sharing meaningful ideas. In her free time, she loves to design clothes and furniture. If you wanna see what she's up to you can find her on https://twitter.com/NinArtSimons"