There's nothing like truly being one with nature on a great hiking trail, especially when it's off the beaten path. But, if you live in a big city or even a rural area, it might not always be easy to get away to your favorite hiking spot. It could be hours away, forcing you to make an overnight trip or at least drive for hours just to be able to enjoy it.
With that in mind, investing in a hiking property might sound like a dream come true. Wouldn't it be great to walk outside in the morning and hit the trails right away?
On the other hand, you might be holding yourself back when you start to think about some of the potential complications. Both schools of thought are valuable to consider, and it may not be best to impulsively buy a property immersed in nature purely because you like to hike. Instead, it may be better to take a look at some of those common complications and evaluate whether or not it's worth it to invest in a hiking getaway property that you can use at your leisure.
Image Source: Unsplash
Investment Properties Can Be Costly
If you're investing in a second living space, chances are you're already in a decent financial situation. However, that doesn't mean it can feel like a financial blow when investing in a hiking getaway property. 
A lot of it depends on the type of property you're looking at. For example, the average vacation home costs $700/month when it comes to utilities, rent/mortgage, property taxes, and insurance. Homes in remote areas, like log cabins, can cost even more.
Even if you know you can afford the listing price of a property, it's crucial to make sure you know what you're getting into before you make an offer, and look for any warning signs in the property. Houses that are out in nature often run a greater risk of losing their value over time, thanks to things like:
Structural/foundational issues
Weather damage
Damage to the roof
Pest suspicions
 Problems with plumbing
Unless you're in the marketing for a second home that is also a "fixer-upper", hiring a home inspector to work with you and point out any issues that may depreciate the property's value is a good idea.
Don't Forget About Homeowners Insurance
In addition to a potentially high sale price, general upkeep, and features that might devalue the house later, you should also keep the cost of homeowners insurance in mind. If a property is in a relatively remote location, that can be a huge draw for people who want to "get away" and enjoy nature.
However, you might end up paying more for homeowners insurance than you do on your first home or any type of property that's in a more residential area. Most insurance companies consider remote properties to be "higher risk" homes because they can be broken into easily with no one around. They are also further away from emergency services if something dangerous were to occur. An insurance agent will take all of that into account, so you should factor in that regular cost before purchasing your property.
With so many expenses to consider, you might already be feeling overwhelmed as you start to add everything up. This can be avoided, however, by choosing a place in the right location, making sure it has curb appeal and won't lose its value, and budgeting within your means. By doing so, you can comfortably purchase a hiking property.
You can even make money from it if you're willing to rent it when you're not using it. With a few simple touches, you can turn your property into an Airbnb. These small touches vary, but can make your occupants feel welcomed if you offer things like:
A welcome pack
Passes to local attractions
A local restaurant list
A well-decorated space
In 2019, nearly 50 million people considered themselves "hikers" in the U.S. Since so many people want to spend a weekend away, a property allowing occupants to spend time off the grid could become quite the lucrative rental space. It's a fantastic way to offset some of your living expenses.
There Could Be Maintenance Issues
Another consideration to keep in mind is that your home could face a lot of maintenance issues depending on how old it is, or how long it's been since someone has been there to take care of it. We've already talked about some of the potential "hazards" of a remote property in a wooded area. But, if you're looking at an old cabin, farmhouse, or just a vacation home in a rural setting, it's important to understand the maintenance you might be getting into.
First, older homes can come with several serious risks. One of the biggest problems you might face is asbestos if the home was built before 1975. Asbestos is a combination of six fibrous minerals that were often used in construction materials in the middle of the 20th century. Unfortunately, it has been linked to several harmful conditions, including respiratory issues and mesothelioma. Asbestos in the home is incredibly dangerous.  A home inspector can tell you whether there's asbestos present in a property, so you can choose not to buy, or make sure it's properly removed before you do.
Other common maintenance issues for second homes include things like plumbing problems, exterior damage, and even heating and cooling issues. Of course, these issues won't cause as many headaches if you're at the property more frequently and you're able to take care of them before they become bigger problems. 
You might also want to consider hiring a regular maintenance person or someone who does "home checks" periodically. If you're not able to make it to your property frequently, someone checking in on it and keeping it properly maintained will make a big difference.
Is It Worth It to Invest in a Hiking Getaway Property?
Are there risks involved when it comes to investing in a hiking getaway property? Yes. But, there are risks when it comes to purchasing any property, whether it's your main home or a vacation house.
If you're an avid hiker, it's not uncommon to want to spice up your hiking experiences. Investing in a property can do just that. You can make things more exciting by:
Going on a treasure hunt
Hiking to nearby restaurants
 Capturing photos of unfamiliar scenery
In the end, it's not about money or maintenance. Those things have a way of taking care of themselves when you're dedicated to something. If you're passionate enough about hiking to even consider this kind of property, chances are you're willing to work through those issues. So, don't let the thought of them keep you from doing what you want.
The most important thing to consider when you're looking for a hiking getaway property is the location. Where do you feel most comfortable hiking? Do you want a total change of scene, or something familiar? Do you want to be completely remote, or close to a nearby town?
The "what ifs" shouldn't be what holds you back. Instead, take your search seriously by considering your needs and wants. When you do that, it won't take you long to find the hiking getaway property of your dreams. This way you can head to your second home as often as possible to hit the trails.
Author Bio: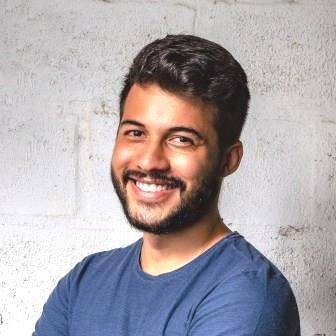 Contributor: Luke Smith
Words about contributor of this Article: "Luke Smith is a writer and researcher turned blogger. Since finishing college he is trying his hand at being a freelance writer. He enjoys writing on a variety of topics but lifestyle and outdoor topics are his favorite. When he isn't writing you can find him traveling, hiking, or gaming."