Hiking is for anyone who loves the great outdoors. But before you get ready for your first adventure, remember it's important to follow a set of hiking safety tips. There is really no limit to the many ways you can enjoy hiking. You can start at any age and you can enjoy beautiful trails alone, or with a group. You don't need to go through training or be in top physical condition to enjoy it.
A good hike has immense health and mental benefits for you, but only if you prioritize safety at all times.
Remember that even experienced hikers can have problems if they lose focus. This is why, as a beginner in hiking it's really important to remember the basic hiking safety rules.
Hiking safety tips that are essential for beginners
1 Avoid hiking alone on unknown trails
Don't hike alone unless you are an expert hiker who knows the trail very well.
The first rule for staying safe is to always have company on your hikes. If possible, choose to be accompanied by people with more experience. Knowledge of the trail you are about to attempt will keep your group out of trouble.
2 Make sure to inform someone from outside your group about your route and schedule
If you do hike alone, make sure you have a phone with charged battery with you at all times. Check in with your family or friends periodically. Someone should always know the exact details of your planned route. This way, they can help locate you fast if something goes wrong.
3 Always plan ahead
Planning ahead is always important.
It doesn't matter if you are going on a long camping trip or a one-day hike in your region. In terms of hiking safety tips, the most important advice you need to remember is careful planning.
4 Do your research
Here is some research you should do in preparation for your first hike on a new trail:
– map out your trail;
– try to work out how long the trail takes to complete based on your fitness level;
– read about the local wildlife to understand the dangers;
– read about landmarks that can help you if you get lost;
– make sure you choose an easy trail;
– check if the trail opens for the season (some trails are closed during winter);
– follow the weather forecast and be ready to cancel if conditions can get bad.
5 Never leave without a first aid kit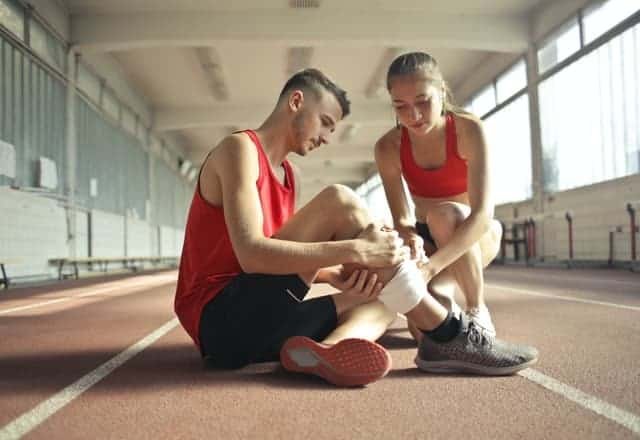 Don't pack light just because you are going on a short hike. Certain items should never miss from your backpack. One of these is the first aid kid.
Remember, any hiking trip can go bad. If you want to stay safe, it's important to always be ready for the worst. Packing a first aid kit allows you to take quick action in case of injury. This way you can keep the situation under control before rescuers arrive
It's also a great idea to watch some first aid tutorials online. If you can, take a first aid class before you head out hiking for the first time.
6 Good gear is essential
You can avoid injuries on the trails if you wear the right equipment.
Think of sprained ankles or falls. These are the kind of injuries that happen when you wear low-quality gear or the wrong gear for the trail.
Check an online list of hiking gear for beginners to know what kind of gear to buy. If you can, also ask a more experienced person for advice.
7 Stay well hydrated no matter the season
Don't let the weather trick you. Dehydration is a problem that can affect hikers even during winter. Always make sure you pack enough water. In colder weather, your body sometimes fails to deliver responds to dehydration with thirst. This is why it's important to drink liquids whenever you take a break. If it's especially cold, drink some warm, unsweetened tea.
For summer hikes, try to choose trails where you can replenish your water bottles mid-hike. This way, you will avoid the danger of dehydration.
8 Respect the fire safety regulations
Following hiking safety tips is important for you and the environment.
Before you go on the trail, make sure you read the fire safety regulations for the area. Some national parks will ban campfires during summer dry spells to avoid accidental forest fires.
If the area allows campfires, try to use already made fire pits. This way you minimize damage to the forest floor. Always make sure to clean up the area around the fire from anything that can catch fire (including dry leaves).
Never make fires bigger than what you can safely manage and never leave a campfire unsupervised.
9. Avoid dangerous wildlife encounters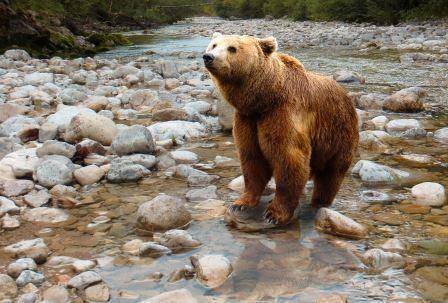 Most hiking trails take you through wildlife territory. Therefore, you must always be aware of the dangers of being in the heart of nature.
When you are on a trail, your number one priority should be to stay safe. Also, try to disturb the local fauna as little as possible.
In order to avoid dangerous encounters with local predators:
– make sure you make enough noise to announce your approach;
– if you see wild animals, never try to get close, back up carefully;
– if you see wild animal cubs don't try to touch them;
– don't get close to dead animals or other known sources of food for the local predators;
– don't let nighttime catch you on the trail, set camp and wait for dawn.
It's also important to know plants can be dangerous too. You should never touch or consume plants or berries that you don't recognize. Wild fruits and plants can be poisonous.
10 Know your own limits, set your own pace
Most importantly, as a final check-in of this list of essential hiking safety tips, don't push yourself too hard.
Don't try to impress others and don't set your expectations too high. Start with low to medium difficulty shorter trails and plan your trips so that you have ideal weather. Even experienced hikers can have problems if they lose focus. This is why, as a beginner in hiking it's really important to remember the basic hiking safety rules.
And don't forget – if you want to get your loved one a gift that they can use on their outdoor adventures, consider a DoubleNest Hammock, Trekking the National Parks Board Game, 2-Way GMRS Radios, a hiking book, or a guide. And comment on what you get for the hiking couple that already has everything. We hope you have a great time exploring the trails near you!
Don't forget to always prioritize safety for yourself and others.