Winter hiking is one of the most challenging tasks. When hiking without proper layering, you expose yourself to weather challenges. It is one of the most challenging decisions to make, especially with having appropriate layering.
Understanding how to layer for winter is essential. You will need to have some proper knowledge about a few things. Amazingly, both men and women have dress layering that keeps them fit and safe.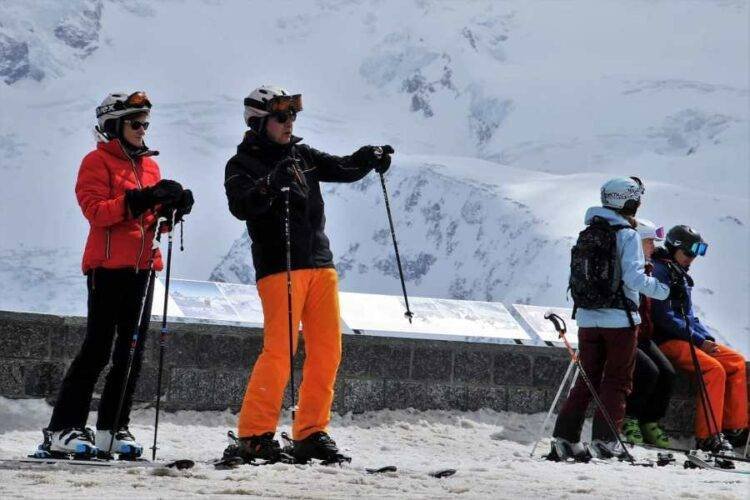 Image Source: pixabay
Things to look for when acquiring winter hiking base layers
There are several considerations for base layering during winter. The best way to layer for cold weather hiking is by understanding what to use at a specific time. Some of the clothes have a lightweight design, while some are heavy. Heavy ones can easily make the body warm up faster but create fatigue.
An ideal layering should therefore have several clothes of lightweight design. Despite being of a lightweight design, they should also keep the body warm all through your hiking session. The arrangement of the layers from top to bottom should be simple.
Three layers to look at when hiking
Before you understand how to layer for hiking, there is a need to know the arrangement. When layers get a proper arrangement, they will make the hiking session more effective as you manage the weather. The right combination will also make sure that you have the best conditions.
Baselayer
A base layer is responsible for holding up a sweat. It is in the bottom part next to the skin. When off for winter hiking, they serve as underwear. They serve both men and women and ensure there is no friction between the clothes and the inner skin.
The material used in their making includes merino wool and sometimes silk. When you choose to use synthetic base layers, you will enjoy durability.
You can therefore be quite sure that there is a comfort during hiking even for long distances.
Shell layers
The shell layer is responsible for protection against wind and rain. Rain pants, rain jackets, and shell gloves make up the layer. You will appreciate that the coating will break the wind coming in. As a windbreaker, it makes you safe from all the blowing wind.
The clothes make the best choices for both men and women. You will therefore have an easy time making your strides.
Insulation layer
Between the base layer and the shell layer is the insulation layer. It is essential because it ensures that there is extra warmth. It will tap the air inside the fabrics hence promoting warmth. Some of the clothes that add up to the insulation layer include insulated gloves, wool socks, and puffy jackets.
Having the layer between the two is crucial as it plays a balancing role. It maintains the inside temperatures and also controls the air coming from outside. This layer is composed of lightweight clothes, which play a role in keeping your body warm.  When there is some warmth, you can remove the outer layer and remain with the insulation layer.
How to layer winter hiking clothes
The basic principle when it comes to maintaining warmth when hiking is layering. When you have facts about how to layer clothes for winter hiking, you will be safer. Extreme weather conditions will not have a chance to make hiking challenging for you.
When layering, you will need to maintain the three layers. Some people can add the fourth layer, which you can remove depending on the weather.  As a winter hiker, you will specifically need the base layer, top, and bottom.
You have the option to choose lightweight or midweight clothes. It is, however, dependent on the body challenges and the weather extremes.
Some of the additional layers you can have include;
Fleece layer
This layer will provide adequate insulation. You will find it convenient to breathe on it. You can quickly zipper it so that it holds tightly to the skin. You will therefore enjoy flexibility when hiking.
This layer serves you best when in harsher and chilly climates. You, therefore, have an assurance that climate change will not affect you much.
Windproof and water shells
This layer serves well when there is too much snow. If there is rain, you will not get watery. However, its level of controlling the wind is low and hence not the best. In the extremes, it will, regardless, serve you.
Puffy layer
In between the outer layer and the fleece, a layer is a puffy layer.  It is essential as it keeps the body safer. This layer should as much as possible packable. When taking brakes, it controls any body damage because of its effectiveness.
The three layers mentioned above offer their service with the base layer. Once you have the three, you can begin to arrange your clothing ready for hiking.
More items to include when winter hiking
Depending on the conditions of the place you want to hike, the following are helpful.
Sunglasses
You will need to encounter too much light with sunglasses.  Choosing to use sports glasses is lovely as they will serve you best.
Face mask
When it is too cold, the face may get exposed to cold. It is therefore essential to have a face mask. Above the facemask on the eyes, you can choose to put on goggles.
The buff
The buff is also called the neck gaiter. It may not be very proper to leave your neck uncovered. You will find it vital as it protects your neck.
Do I put on all the layers at once?
The layers come with clothes of different densities. You will therefore need to choose between putting specific layers. However, you have a choice to make concerning what to put on depending on the weather.
Assessing the temperatures and the type of clothing that favors it is vital. Such a choice will therefore land on the choice of layering that will serve you.
Maintaining consistency in layering is the loveliest thing.
Conclusion
Winter hiking is lovely, especially when you know how to layer for cold hiking. You will be in a position to take charge of the weather during hiking. Choosing the best clothes and the proper arrangement of layers is essential. The outcome has a successful winter hike.
Sources: