Who wouldn't want to land a job that allows you to explore and enjoy your hobbies and interests all of the time? But, only about 22% of Americans claim to have their "dream job." If your idea of a perfect career includes things like traveling and hiking, you could land your dream career by knowing which jobs to look for and how to further your career in that direction.
With the COVID-19 pandemic still in full swing, many businesses across the globe have halted travel plans for their employees. But, the pandemic will eventually come to an end and travel will pick up again safely. Or, you can choose to take precautions into your own hands and consider being your boss to travel more. Many freelancers have had to keep moving forward with their work throughout the pandemic to make a living.
Whatever the case, most jobs that involve plenty of travel and hiking are made for people with an adventurous spirit. Whether you just want to see the world, meet new people, or be out in nature as much as possible, there's a job for you.
So, what are the best careers for travel and hiking enthusiasts, and how can you start on a path toward those careers?
Decide What You're Willing to Do
Before you quit your current job or decide on a new career path, it's important to consider what you're willing to do and what you might be willing to sacrifice. Though you might have the travel bug now, traveling for work is often a different experience, and there are some drawbacks to consider. Some of the potential cons to keep in mind include:
Spending time away from family/friends
The cost of travel if it's not being paid for by a company
It puts a burden on those at home to take care of everything
 It can be exhausting if you're not traveling with a purpose
Traveling for work might also force you to relocate. If you live and work in a small, rural town, there probably aren't going to be many major travel options for you (unless you're working for yourself). You might have to move to a bigger city, or even out of the country to land a career that gives you more freedom to travel and spend time outdoors.
This is a huge step and a drawback for some. One way you can combat those potentially negative feelings is to make sure the company you want to work for offers a desirable relocation package that might include things like temporary housing or help with certain expenses as you get settled.
There are also plenty of positives to traveling, including an increase in independence and an opportunity to see and experience things that not everyone gets to do and see. If you have the ability to choose your destinations, you can pick places that cater to your hobbies and interests. Whether you're surfing in South Africa or mountain biking in Utah, making the most of any location will help you to feel satisfied with your career.
If you truly have a passion for travel and adventure, you shouldn't let the potential risks stop you. But, it is important to weigh them and minimize them as much as possible.
The Best Jobs for Travel and Hiking Enthusiasts
Consider what you really want when it comes to traveling and spending time outdoors. Is one more important than the other? Would you not feel the need to travel as much if you couldn't be outside? Part of the fun of traveling is experiencing different cultures and fully immersing yourself within them. That requires spending time with the people there and getting to know the landscape. If learning more about people and their cultures is what's most important to you, consider jobs like:
Vendor/salesperson
Chef
Flight attendant
Event coordinator
Musician
 Truck driver
If you're a nature addict and you know that spending time outside needs to be included in your travels, there are plenty of ways you can spend time outdoors, get in a good hike, and perhaps even do something good for the planet at the same time. If you truly want to spend your time in the woods, consider a career in conservation, or tree planting. You could even be a botanist, studying plant life in different regions.
Capturing the beauty of nature while you're out walking is another great way to learn more about new places, and you can do that as a photographer. If you choose to be a freelance photographer, you can travel all over the world taking pictures of people, places, and things. You might even want to become a travel blogger, writing about your experiences, and sharing breathtaking photos.
The possibilities are truly endless when it comes to what you can do. Whether you want to travel, spend time in nature, or find a healthy balance of both, use your creativity and think about your interests to find something fulfilling.
Making a Difference Around the World
If you consider yourself to be an adventurer, you might also be interested in making some positive changes across the globe throughout your travels. Most people who enjoy traveling and being out in nature understand the importance of protecting the planet and the people on it. Thankfully, plenty of jobs that involve these hobbies are meant to help people and the planet.
Teaching, for example, can be done almost anywhere. In fact, if you're a native English-speaker, you're already in high demand as a teacher. Knowing the English language is a major skill in many parts of the world. So, after obtaining a certification (which only takes a month or so), you can travel to different countries all over the globe to teach English to children or adults.
Maybe teaching isn't your greatest skill but you still want to be a part of a different culture. In that case, consider becoming a tour guide. You can either do indoor tours of historical buildings or outdoor tours of natural landmarks. Doing so will give you plenty of time to hike and stay active while sharing what you know about a new place.
If traveling really is your passion, there are dozens of jobs that you can commit to all over the world, including:
Working on a cruise or for an international hotel chain
Becoming a freelance web designer
Travel writing
Working as a photographer
 Finding employment with a travel agency
Travel nursing is also a great option if you really want to help people. Obviously, you'll have to achieve your nursing degree before jet-setting across the globe. But, becoming a travel nurse will allow you to travel to areas that need medical attention the most. One day, you might be traveling to a different state that was struck by a natural disaster. Then, you might be off to a completely different country that doesn't have adequate healthcare.
Picking a career that involves a lot of travel and hiking might sound like a dream, but it doesn't have to be. As you can see, there are plenty of job opportunities for adventurers, no matter where you want to go. If something is pulling at you to see the world and take advantage of a career change opportunity, now is the time to turn those dreams into a reality.
Author bio: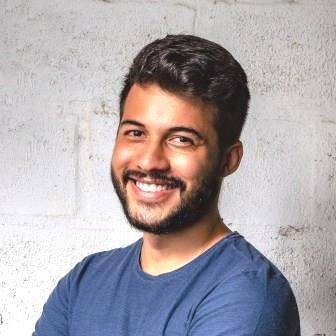 Words about contributor of this Article: "Luke Smith is a writer and researcher turned blogger. Since finishing college he is trying his hand at being a freelance writer. He enjoys writing on a variety of topics but lifestyle and outdoor topics are his favorite. When he isn't writing you can find him traveling, hiking, or gaming."