The clothing a hiker wears is important. It can make or break the experience. This is especially true in unexpected climates.
In the great outdoors you will find yourself in unexpected situations. This may be due to weather or terrain. You may not be prepared for what comes your way.
One of these situations may include water. In cold climates, wet clothing is the last thing a hiker would want. Hypothermia? No, thank you!
Keep reading to find out what material provides warmth when wet. This will help to ensure your adventure in a cold climate is top-notch!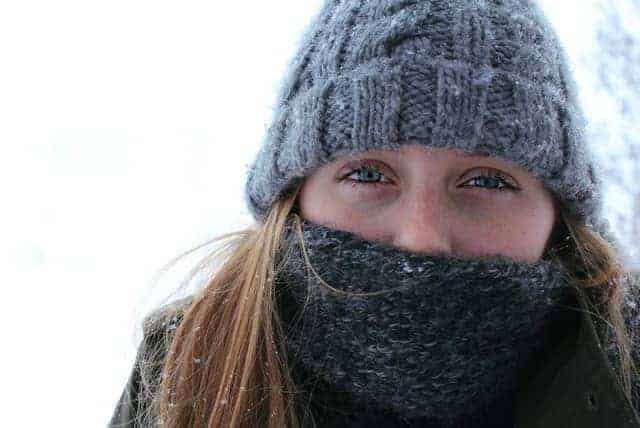 WHAT MATERIAL PROVIDES WARMTH EVEN WHEN WET?
Wearing the proper clothing in cold climates is crucial for a hike. The proper clothing will ensure you are comfortable and protected.
There are various mediums used for hiking clothing. When hiking in cold and unexpected climates, you must have the proper attire. When it comes down to it, wool is the best one to wear.
The fiber comes from sheep. It is a material that can benefit you in both cold and warm climates. The main reason for this is the fact that it attracts moisture. The material is hydrophilic. This means that it attracts and absorbs moisture. It can absorb up to 30% of its weight in water!
While it attracts moisture, you do not have to feel wet! While the wool is wicking away moisture, it is not resting against your skin. The water molecules will properly evaporate from the medium, instead of sitting on top of your skin for too long.
While the moisture wicks away from your skin, it will still keep you insulated. Actually, the fabric will generate more heat when wet, keeping you insulated.
THE TRUTH OF DRESSING IN LAYERS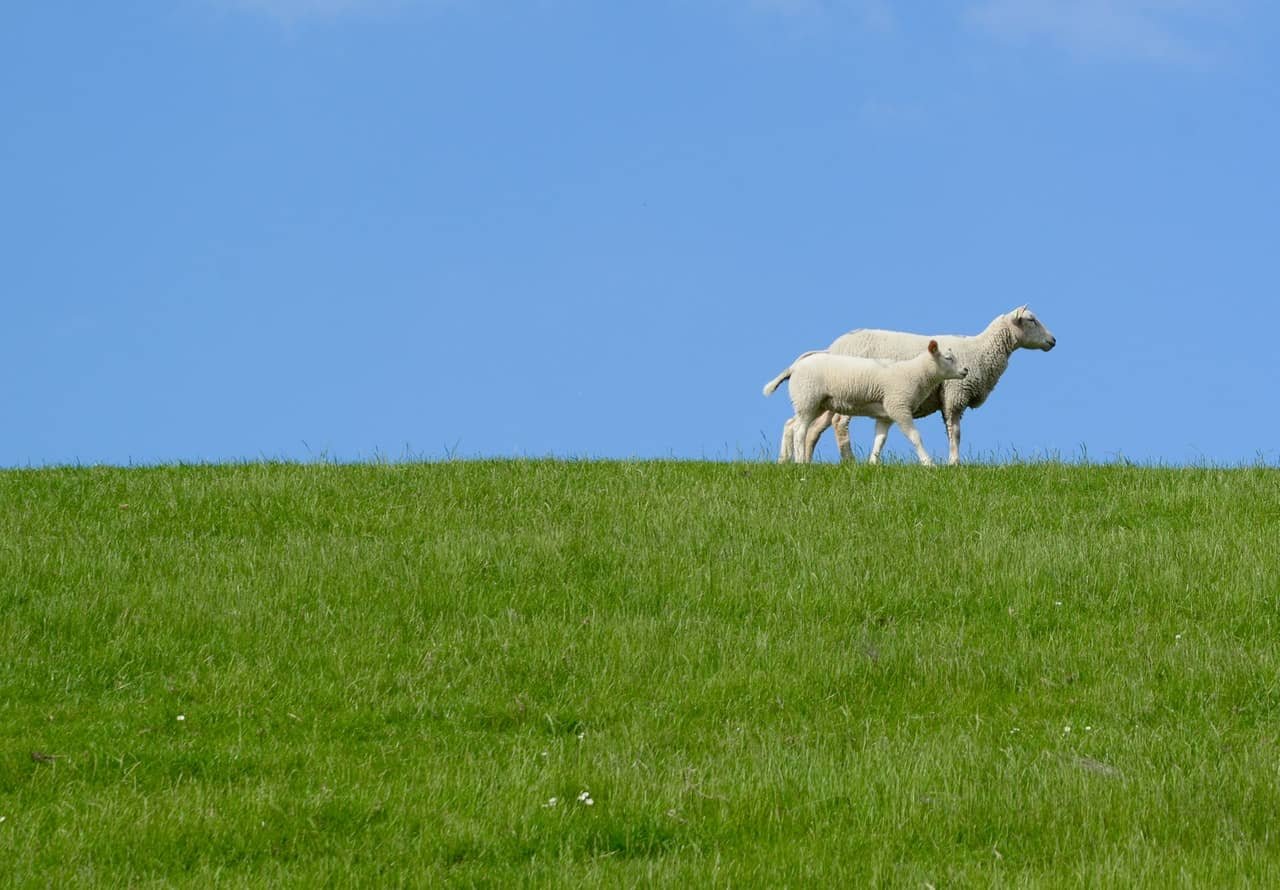 If you plan on hiking in cold climates, you must dress in layers. This will ensure that your hike is as good as it possibly can be.
Dressing in layers is crucial. This is true for a few reasons. There are three different layers, each layer has a proper purpose. These layers will be made from different materials. It can be the best regardless of the layer.
Let's take a closer look at these layers. There is a base, mid, and outer layer.
THE BASE LAYER
The base layer will be the closest to your skin. This layer will wick away the moisture from your skin. You should ensure this layer is comfortable and has the proper moisture-wicking properties. Having the proper base layer is the key to correct layering.
THE MID LAYER
The mid-layer will help to insulate the heat. It should be added to your attire in cold climates. This layer can be removed as well as added throughout your trip.
THE OUTER LAYER
The outer layer will protect you from various elements. For instance, this layer will protect you from rain or wind.
Outer layers are typically made from synthetic fabrics. Many outer layers will be lined with fleece or wool. This style is a great option if you did not want to wear a mid-layer.
While hiking in the winter, you must have the proper attire.
THE SYSTEM
This three-layer system will work best if all layers are in use.
You do not have to wear three layers all over. If you don't prefer to wear three layers on your lower half, it doesn't mean you can't wear three layers on your upper half. If the weather is harsh, wear three layers on both your upper and lower body.
Keep reading to learn about what to consider when buying this attire for winter.
BUYING HIKING CLOTHES FOR THE WINTER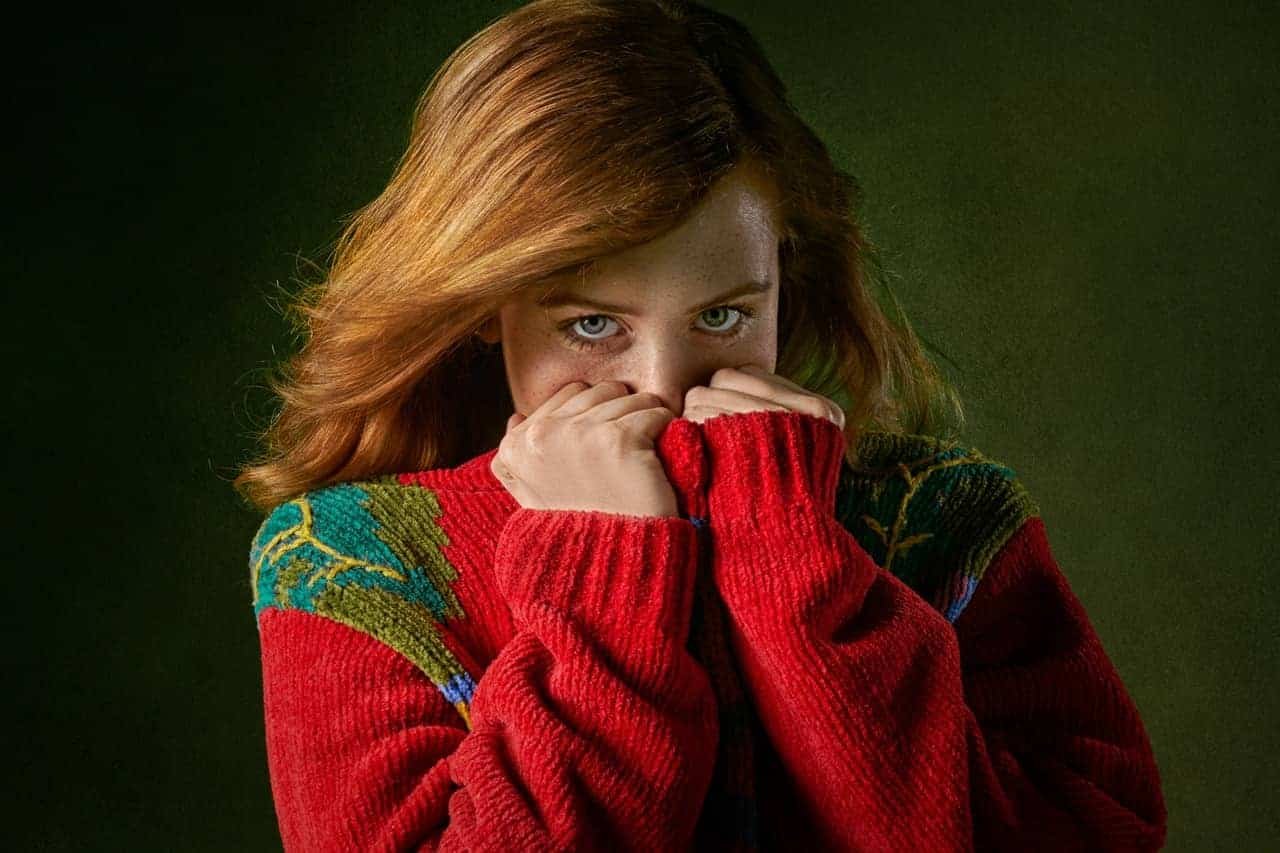 There are various factors one should consider when buying clothing for a cold climate venture. Having the proper attire can make or break your trip.
When you choose to hike in a cold climate you have to expect the unexpected. This means, not only frigid temperatures but also external factors such as rain or wind.
Let's go over a few factors you should consider when buying this specific clothing.
MATERIAL
This fact cannot be more important. The material you are sporting while in cold climates must be chosen with thought. You need to be wearing the proper material to ensure your trip is as great as it can be.
In cold climates, you can often expect snow. Snow means moisture, which will result in your clothes being wet. You have to have clothing that will properly wick away moisture and keep you dry and warm while venturing.
Wool will be the best material when it comes to keeping you dry and warm on a hike. Seek out materials that will only benefit you along with your venture.
ABILITY TO LAYER
There are three specific layers- the base, mid, and outer layer. As mentioned, layering is crucial in cold climates.
The various layers have different purposes. In the long run, you will be happy to have properly layered your clothing.
Wool, again, is the best choice when it comes to providing warmth when wet. It is also a great material and beneficial in general. Outer layers will not typically be made from wool. The outer layers will more likely be made from synthetic fibers but may have wool inside.
It is important to purchase your layers properly. You should consider what could happen along your hike. The three-layer system will be the most beneficial to a hiker in cold climates.
You do not have to wear three layers all over. For instance, you can choose to just layer on your upper half if you believe you will be awkward layering all over.
COMFORTABILITY
Of course, while hiking, you should feel at your best. The last thing you want to be worrying about on a trail is your attire. If you are in the correct clothing, you can enjoy all that your adventure has to offer.
Purchasing hiking clothing, one should ensure that the clothing will not cause any issues. Your hiking attire should only benefit you on your trip.
It can help to try the clothing on before you make the purchase. This also relays back to layering. On a hike, you do not want to feel as if your clothing is weighing you down. Test out the different layers if possible.
Some fabrics may seem tempting because they are comfortable but, they will not benefit you on your trip. For instance, you do not want to be the person who goes for a hike in cotton attire.
Keep reading to learn about how you can make the most out of your hike.
LOOK SMART WHILE HIKING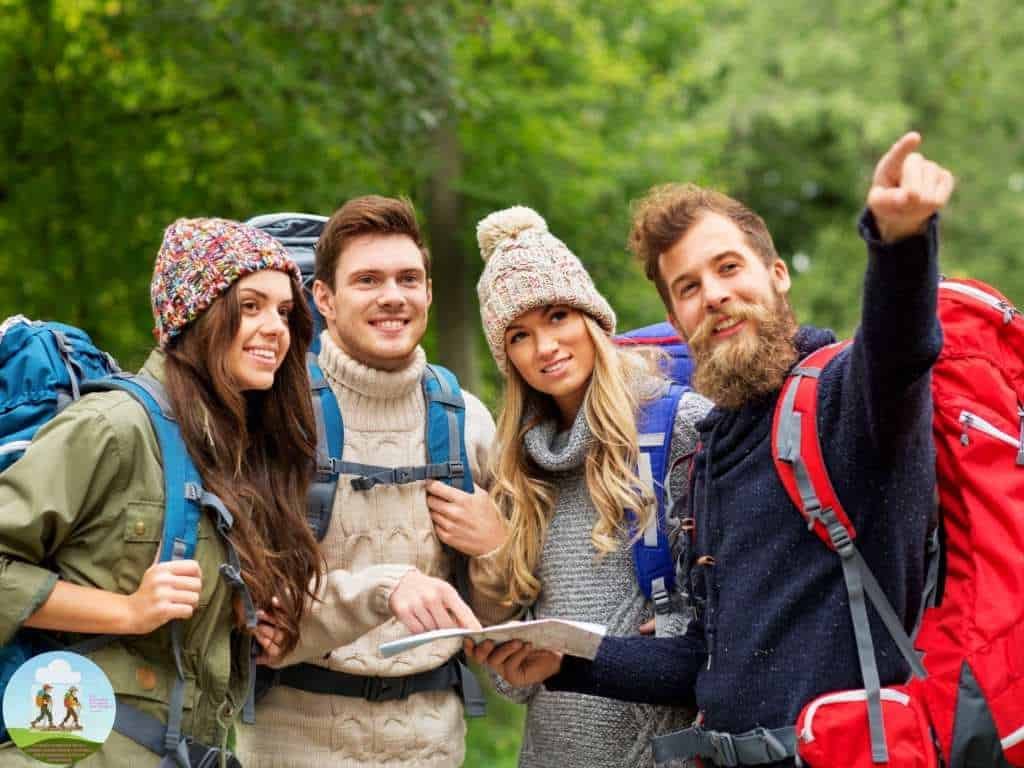 Don't miss out on a great hike because of technical difficulties. Be properly prepared when it comes to your attire.
STAY AWAY FROM COTTON
Let's just cut to the chase. Cotton is the worst choice when it comes to hiking attire. This is true when it comes to keeping you warm while the fabric is wet. When cotton gets wet, it stays wet. This will absolutely make for a miserable trip.
You should stay clear from cotton clothing altogether while hiking. This is true even when it comes down to the socks you choose to wear. Feet get sweaty, you do not want to feel that moisture inside of your boot. There are great wool socks out there. They don't always come cheap, but they will be worth it.
Overall, just keep away from cotton clothing while you are on a cold climate hike. In cold climates, stick to clothing that is made from or at least lined with wool. Synthetic fabrics can make for great outer layer clothing.
LAYERS
Properly layering will make or break your trip. Having the correct layers is crucial.
Being able to adjust to the weather appropriately will be beneficial to you.
As an example, for part of your trip, the sun may be shining. During this part of your trip, you would likely only have a base and mid-layer on. In case the snow is falling you would be able to grab your outer layer to keep you warm and extra dry.
DURABILITY
You want your clothing to be durable. Things happen along the trail, and unexpected terrain and weather can come up. It is best to know that your clothing is going to make it through the trip in one piece.
Wool is very durable compared to other options. It does come at a price but, in the long run, you will see why you made the purchase.
Most likely, there won't be a clothing store along your hike. It is important to purchase attire that will make it through the trip. Hopefully, many more trips as well!
CONCLUSION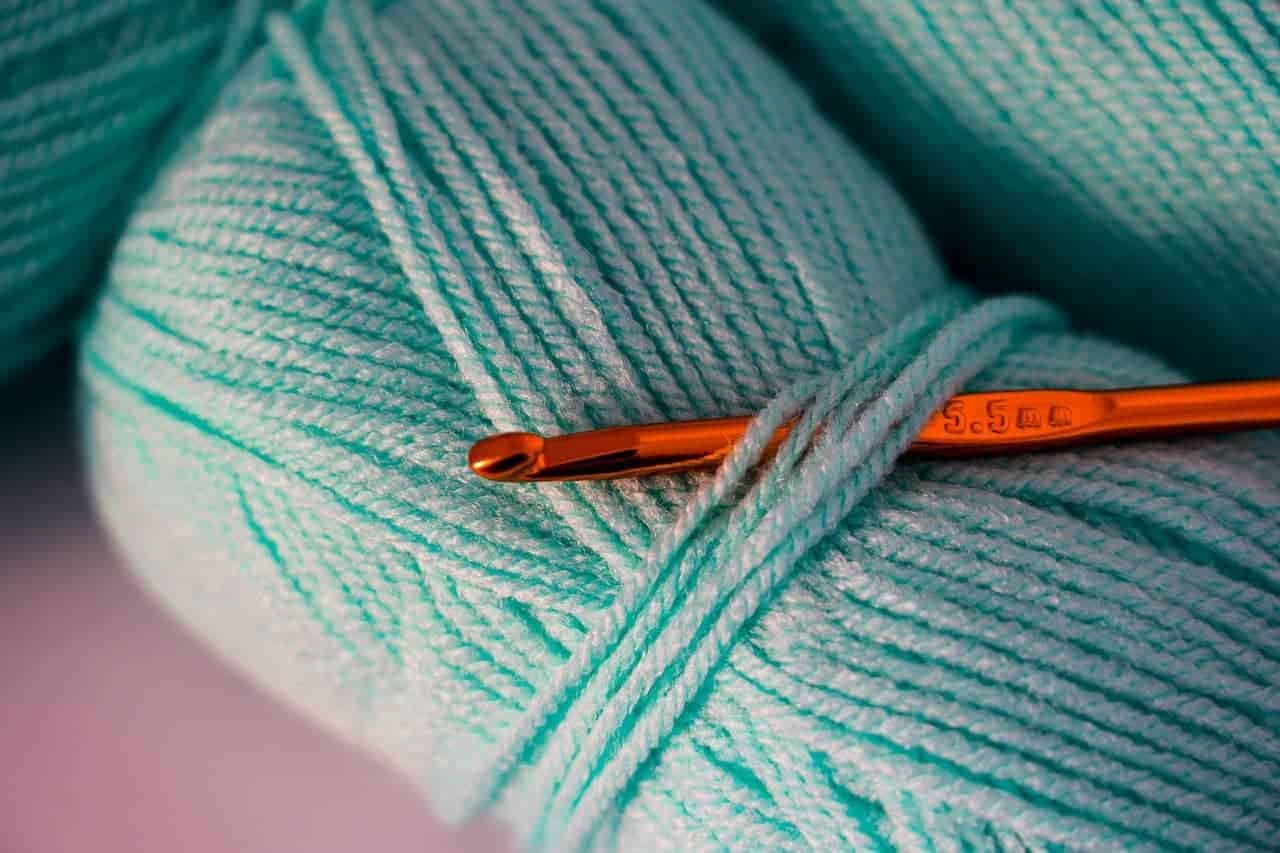 The clothing a hiker wears is very important. In cold climates, this is especially true. Your attire should insulate heat. It should keep your body dry from any moisture.
The best option to wear in cold climates is wool. It will provide the warmth your body needs even while it's wet! It does this by absorbing the moisture from your skin. Once the fabric absorbs the water, it evaporates and leaves you, the hiker, dry!
Dress properly for your next cold climate hike by picking up some wool clothing!