The Appalachian National Scenic Trail is one incredibly awesome feature located in the Eastern United States. It is popularly known as the Appalachian Trail or just A.T. The trail is a stretch from Springer Mountain to Mount Katahdin in Maine, about 3500km. However, due to modifications and rerouting of some parts, the length of the trail keeps on changing. It is said to be the longest trail in the world. Hiking the entire trail in a single session takes a lot of time. So, those who do not have enough time for thru-hikes opt for section hikes. Read on to get a comprehensive Appalachian Trail Section Hike Planner.
How to plan a section hike on the Appalachian Trail?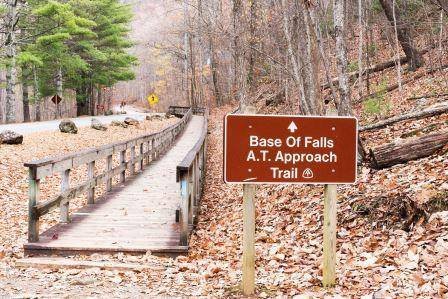 While planning a hike to the Appalachian Trail, you will have to consider the following factors :
1. Elevation Profile
2. Resupply points
3. Shuttles and Parking
4. Know the Weather
Elevation Profile
Determine the difficulty of your intended route. To do this, you will have to get yourself a detailed topographical map. The map is however not very necessary during the hike as the AT is well marked.
Resupply points​
Definitely, it is important to locate resupply points along your intended route. You will have to find a good source of information that you will rely on while hiking. This will help you locate shelters, campsites, and water sources among others.
Shuttles and Parking
This is yet another essential factor to consider. Decide on where you want to park. Is it at the trail head or at a place that is less remote? Here is a simple tip, if the section is not that long, you can park at the trailhead.
However, if you are going on a long hike, it is better to park in an area that is less remote. This will help avoid ugly incidents like the car being broken into. Lodgings near the trail usually charge a very small fee for car parking.
Along the Appalachian Trail, it is quite easy to find hiker shuttles. This will be of great help if you have to run a shuttle in order to get to your car. Rural taxis are also available though not very easy to find.
Know the weather
Check the seasonal weather and how long the trip will last. This will help you select the appropriate gear. If it is going to be sunny you will want to carry lighter clothes and probably sunscreen including sunglasses. On the other hand, if it is going to be cold you will want to bring along warm clothing and maybe the appropriate stove.
How long does it take to hike the Appalachian Trail?
According to the Appalachian Trail Conservancy, out of the 1,500 to 2,000 hikers who try to thru-hike the Appalachian Trail every year, only 200 to 300 hikers succeed. It takes five to seven months to thru-hike the trail while a section hike can take two or more months. Hiking half the Appalachian Trail can, therefore, take around three months.
What is the hardest Section of the Appalachian Trail?
The part of the Appalachian Trail in Maine is said to be the most difficult. It is actually where the hardest mile of the AT, Mahoosuc Notch, is found. This makes it unfit for beginner backpackers. This section is located in a very rugged and remote area with the wildest feel. It consists of several stream crossings, some of them being quite dangerous during times of high water. It is also wet and muddy all the time.
This section also has interesting features that you won't easily find in other parts of the Appalachian Trail. They include wildlife like moose and loons as well as pristine lakes. It is undeniable that the Maine section of the AT is the hardest. Nevertheless, it is also undeniable that the section contains beautiful vistas of lakes and mountains. It is certainly a place to visit if you are seeking that kind of adventure.
What is the most beautiful section of the Appalachian Trail?
It is true that different people have different tastes. Therefore, what may look good to one person may not to somebody else. A number of Hikers who successfully thru-hiked the AT named the White Mountains of New Hampshire as the most beautiful. Other sections that have been mentioned to be the most beautiful include: The Great Smoky Mountains National Park in North Carolina and Tennessee, Shenandoah National Park in Virginia, and Mount Katahdin in Maine.
How to prepare for the Appalachian Trail?
Section-hiking the Appalachian Trail will definitely require a lot of preparation. This is why you need very good planning. The plan is pretty much the larger part of the preparation process.
The other essential part of the preparation process is packing the necessary hiking gear. Of course, the first thing to do is to ensure that you have a good backpack and the necessary pack accessories. From there, you can pack all the cooking gear, food, drinks, clothing, sleeping gear, and toiletries that you need. Also, remember to carry a first aid kit.
How much does it cost to Hike the Appalachian Trail?
A first-time hiker will definitely need to purchase hiking gear. This will cost $ 1,000 to $ 2,000. A hiker who has been on the trail before will spend less just to replace worn-out gear. On the AT, the Appalachian Trail Conservancy suggests $ 1,000 per month for an average thru-hiker. Since thru-hiking the AT takes five to seven months, it will sum up to $ 5000 to $ 7,000. This budget should be part of your planning.
How to start hiking the Appalachian Trail?
After coming up with your plan and gathering all hiking gear in your backpack, you are good to go. At the AT, you don't need to pay any fee or paid a permit in order to hike.
Conclusion
Hiking at the AT doesn't have to be a daunting task. It is indisputable that camping tents are among the heaviest hiking gear. With the help of good planning, you are guaranteed comfort throughout the hiking period.
There are more than 250 free shelters located a few meters away from each other.  Also, don't be surprised when you find yourself on a busy highway. These will lead you to towns where you get the resupply points. You are likely to encounter this more frequently than you expect.
The most exciting bit while hiking on the AT is the presence of bears; which might snatch your meals from you.