Every state in the U.S. features some amazing places to hike. Mountains, forests, river trails — you name it, you'll find it. Hiking is all about exploration and getting out in nature to experience unique landscapes and wildlife. But where do you start and what are the best trails for your experience level?
From mountains to cliff sides to scenic overlooks, and whether you're an avid hiker or parents looking for a fun weekend trip for the family, there are plenty of trails to choose from. Below are just some of our favorites! So get ready to pack your hiking gear – and don't forget your Ranger Ready Repellents to ward off ticks, mosquitos, and other biting insects along the way.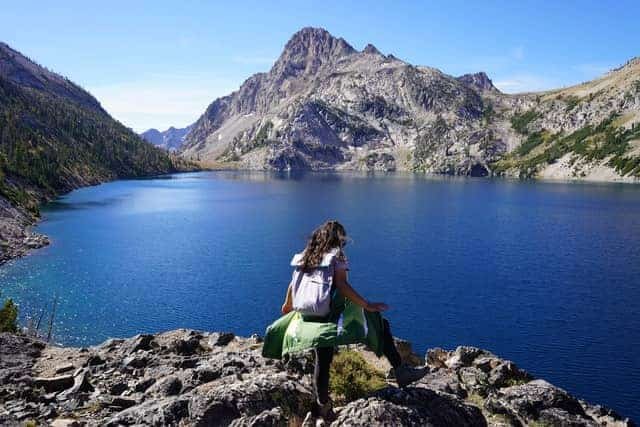 1. Shenandoah National Park, Virginia
Located 75 miles from Washington D.C., Shenandoah National Park offers more than 200,000 acres of protected lands and over 500 miles of hiking trails. A little over a fifth of those miles (101 miles, to be exact) are part of the Appalachian Trail. There are many places to start your hike, which means you can pick sections of the trail depending on what you want to see: waterfalls, overlooks, deep forests, and more.
If you're planning a trip to Shenandoah National Park, one of the must-see views is from the Old Rag summit. Old Rag is a rock formation with 360-degree views and several options for hiking. One of the best routes is a challenging hike that begins at the Berry Hollow parking area. This is a 5.4-mile round trip where you will climb over rocks and gain about 1,760 feet to reach Old Rag's summit.
One particular recommendation is to take the Upper Hawksbill Trail, which gives you a challenging hike even though it's relatively short — about two miles round trip. You will summit the highest point in the park and see amazing views of the Shenandoah Valley.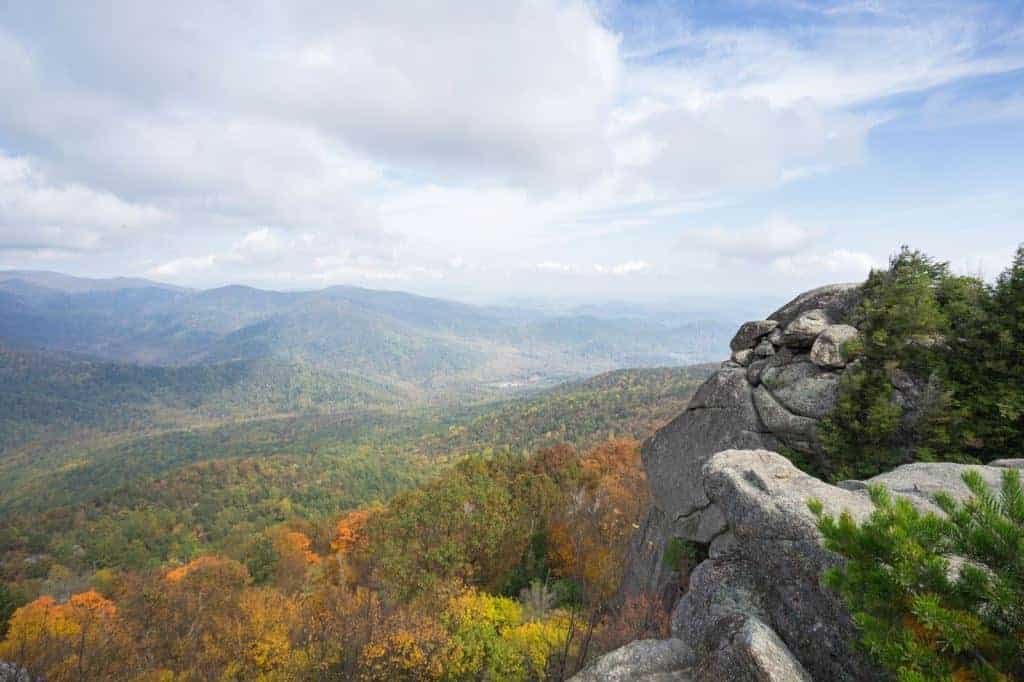 2. Bryce Canyon National Park, Utah
At Bryce Canyon National Park, you can see some of the most interesting rock formations in the world — along with plenty of beautiful desert scenery. Start with the Navajo Loop Trail, which is a short and easy hike at about two miles round trip. It takes switchbacks down narrow, colorful limestone walls, and along the way, you'll get to see huge Douglas fir trees and the famous Thor's Hammer rock formation.
If you want to go hoodoo hunting (and take in the best views of them), take the Rim Trail at Bryce Canyon. Hoodoos are pillar-shaped rocks formed by erosion, and Bryce Canyon has the largest collection in the world. Another great place to see hoodoos is on the Queen's Garden Trail, an easy hike that starts at Sunrise point and descends 320 feet.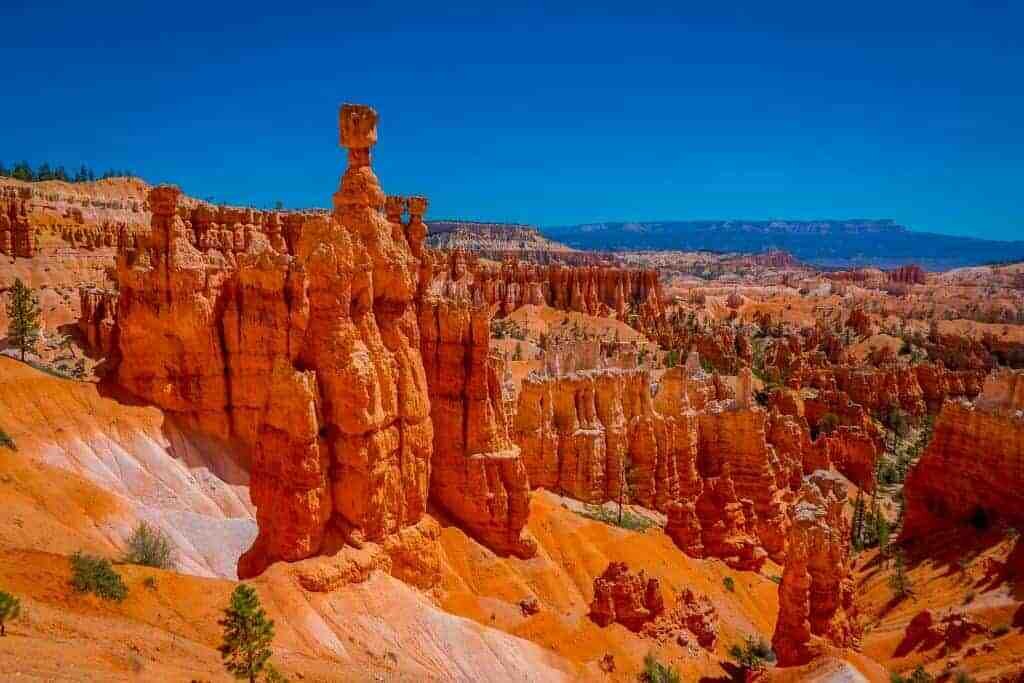 3. The Great Smoky Mountains National Park, Tennessee
This is another great hiking spot where there are miles upon miles of trails to explore. Porter's Creek is a popular one. It's about four miles long, a little challenging for beginners, and is dotted with landmarks like the historic Ownby Cemetery and the former John Messner Farm. The best time to hike the Porter Creek Trail is in the spring when wildflowers blanket the landscape.
For a more challenging hike, try the Charles Bunion Trail. It starts at Newfound Gap and spans 8.1 miles round trip. In the spring, you'll get to see lots of wildflowers — but that's not the main event along this trail. Several spots will have you at elevations around 6,000 feet, offering you some truly breathtaking views. Some even say this trail makes you feel like you're "walking on the spine of the Appalachian Mountains." Towards the end of the trail, you will be taken to the Charles Bunion rock formation, a great place to take a break before starting the return trip. Plus, it will give you a chance to explore the rock formation and take in sweeping Appalachian views.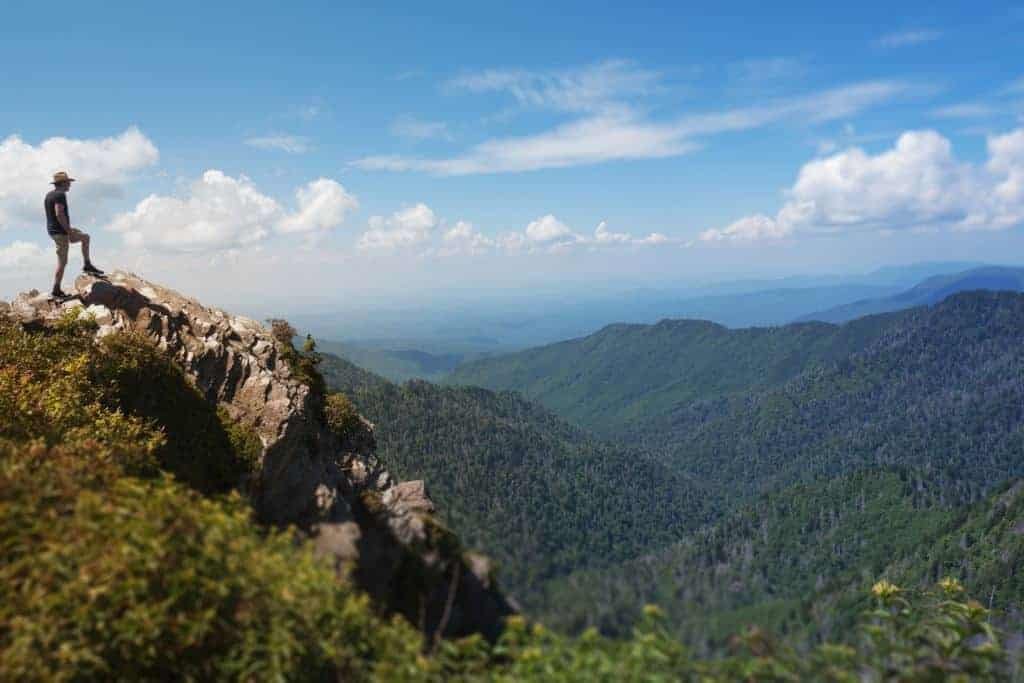 You'll also find 72 miles of the 2,200-mile Appalachian Trail — perfect whether you're looking for day hikes or part of an epic thru-hike. This portion of the Appalachian Trail will take you through old-growth forests and panoramic mountain views. There are some difficult climbs here, which means you'll want to choose trail sections based on experience levels, but whichever leg of the trail you choose, the hike will be rewarding. As you go, you'll get to see amazing biodiversity, too, including the curious black bears who call this park home.
4. Red River Gorge, Kentucky
Hikes at Red River Gorge are just as much about discovery as they are about the views. This park is considered a world-class rock climbing destination, and you'll find beautiful rock faces, stone arches, hidden caves, and sandstone cliffs. The park has an extensive trail system, with the main one being the Bison Way Trail, which runs to the Sheltowee Trace National Recreation Trail. Follow these two, and you'll enjoy a dazzling view of the gorge as you make your way to the Cloud Splitter Arch.
The Cloud Splitter Arch area is an interesting place to explore. You'll go through a tiny slot canyon to reach the arch itself, which has a window and rock balcony that overlooks the gorge and has great views of forested lands below.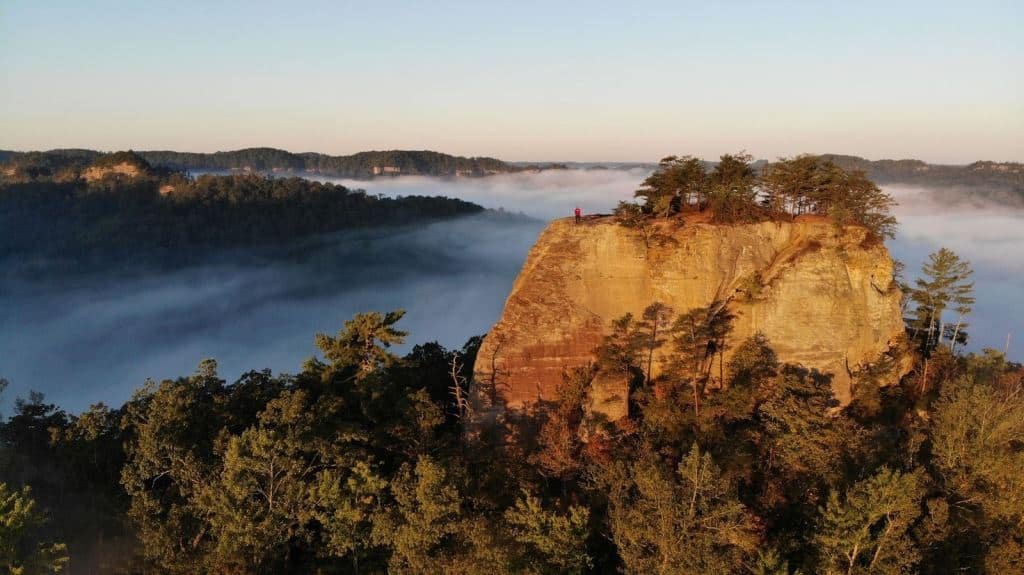 5. Yellowstone National Park, Wyoming, Montana, Idaho
There's a reason why Yellowstone National Park is one of the premier hiking destinations in the world. It's an enormous park (more than 2.2 million acres) with sections across three states and more than 900 miles of hiking trails crisscrossing throughout. Best known for Old Faithful, Yellowstone has many other amazing natural features to offer. The Grand Prismatic Spring is one of them, and the best way to view it is to hike the Fairy Falls Trail. These will take you past the beautiful Fairy Falls before continuing to an overlook of the Grand Prismatic Spring and the Excelsior Geyser.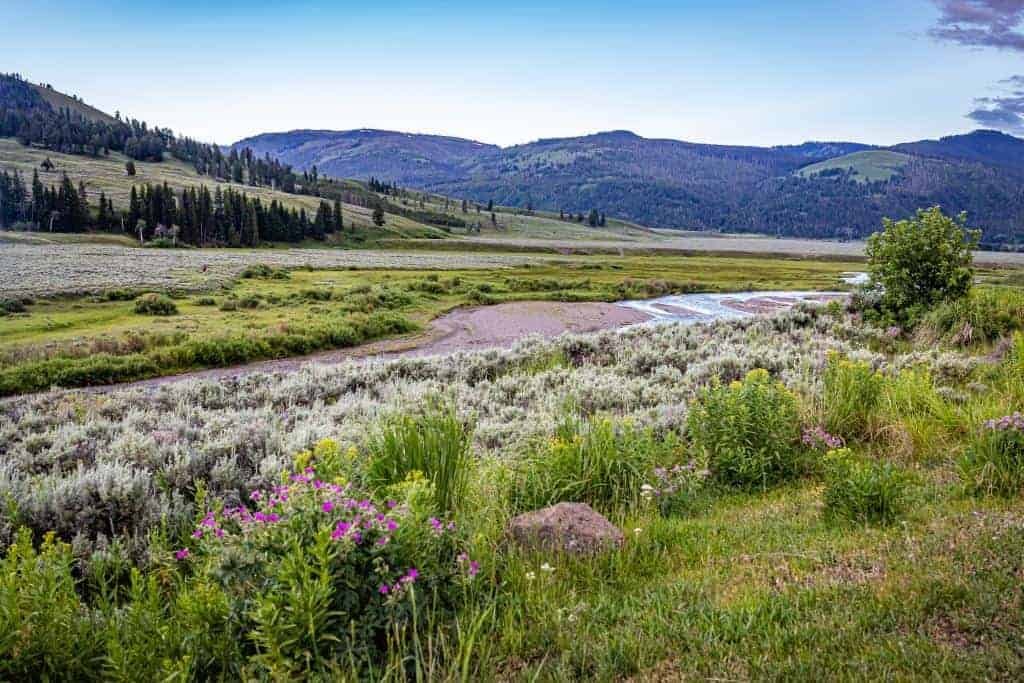 One of the top hikes is a relatively easy and begins at Soda Butte Creek. This trail will take you through meadows, and at certain times of the year, wildflowers will be in bloom, with the peak of the flower season generally in June and July. About two and a half miles in, hikers will come to the Lamar River. And if you really want an incredible view, it's best to keep going for another two miles along the route to Cache Creek. When you stay on the Lamar River Trail, you'll be rewarded with amazing views of the mountainous terrain along the way.
If you choose to go another route and take the Specimen Ridge trail from the Lamar River Trail, you're in for a long 17-mile hike that includes 3,000 feet of elevation gains all the way to the peak of Amethyst Mountain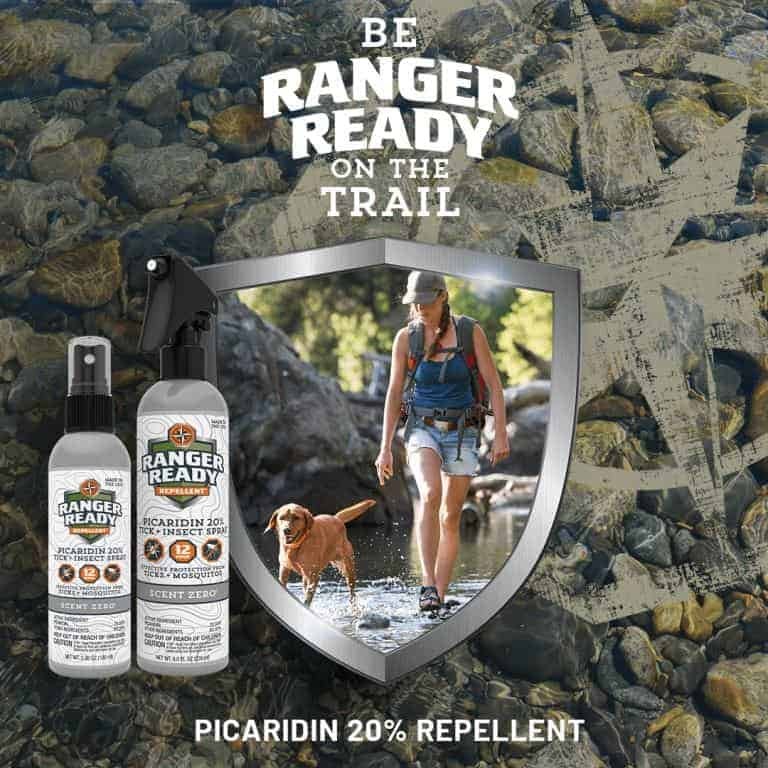 Conclusion
From world-renowned overlooks to hidden gems tucked away in little-known state parks, there are plenty of new and undiscovered hiking spots to explore – these are just a few of them. If we've sparked inspiration and you're ready to hit the trails, pack your hiking gear and remember your Ranger Ready insect repellent. You never know what adventures and breathtaking views await you.