Summer is the epitome of fun for outdoor junkies. Even so, the season is characterized by intense temperatures that can be a colossal challenge in the absence of the right gear. A proper pair of adventure pants holds a tone of bells and whistles for any avid outdoor enthusiast.
Whether short or full length, the best hiking pants for hot weather offer extraordinary coziness and absolute freedom of movement among other chief benefits despite the unforgiving heat. Your ordinary jeans may be stylish but a poor choice when temperatures hit the roof. Let us take a deeper dive into the fundamentals of choosing an ideal summer outdoor trousers alongside other key details that might help you to make an informed decision.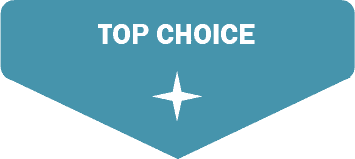 prAna
Mens Stretch Zion Pant
Arc'teryx
Sabria Pant Women's | Stretch Hiking Pant
Columbia
Men's Silver Ridge Convertible Pants
Ideal for camping and backpacking,Versatile usability, Easy to clean
Comfortable , High end design, Simple elegant design, Air permeable fabrics
Lightweight, Highly durable, Cozy zip-off legs, Affordable price, Appealing fit
prAna
Mens Stretch Zion Pant
Ideal for camping and backpacking,Versatile usability, Easy to clean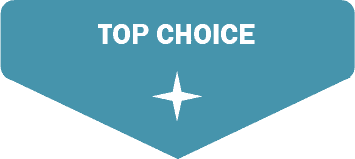 Arc'teryx
Sabria Pant Women's | Stretch Hiking Pant
Comfortable , High end design, Simple elegant design, Air permeable fabrics
Columbia
Men's Silver Ridge Convertible Pants
Lightweight, Highly durable, Cozy zip-off legs, Affordable price, Appealing fit
Hot weather is the epitome of all outdoor fun. This explains why hiking trails are often crowded during summer. It has something to do with the warm sunny conditions and the cool jungle breeze that every adventure lover would like to catch. Be that as it may, the quality of your excursion in hot weather is anchored on how well your outwear is constructed.
Hot-weather hiking pants are a crucial addition to your arsenal on a sunny day. They provide trustworthy protection against damaging UV rays and manage moisture from extreme sweating among other crucial roles. Even so, choosing the best-performing pair can be a painstaking process. Fortunately, we are going to review the most outstanding hiking trousers in the market currently and point out exactly what is so special about them.
1. prAna Men's Stretch Zion Pant
"Suitable for different outdoor activities as it allows for a wide range of movements."
Premium Pick
Main Features
Adjustable waistband for a custom fit
Dependable wind resistance
In-built ventilation system
Eco-friendly DWR finish
"A good hiking experience begins here!"
The ultimate protection against UV rays and extreme sweating is finally here. PrAna Men's Stretch Zion Pant presents you with adventure-ready features housed in well-stitched long-lasting fabrics. Check out more feature that makes this model a favorite among outdoor junkies:
Durable Construction
Durability is one of the biggest selling points for these rugged pants. They incorporate state-of-the-art stitching around pressure points to heighten durability. Premium materials also give the pair an edge over other models.
Non-constricting Fabrics
The pants are designed from original Stretch Zion materials that are flexible enough to allow movement in different directions. You will also enjoy their abrasion-resistant exterior which boosts longevity.
Adventure-Ready Construction
To begin with, the model features five pockets; two back pockets, a single cargo pocket, and two hand pockets. This increases the storage capacity. Sun protection is well catered for with the UPF 50+. The pants also come with roll-up legs not to mention ventilated inseam gusset for elevated comfort.
Likewise, you do not have to worry in case of a storm as the model includes a durable water-repellent finish. For a personalized fit, the pants come with an adjustable waistband.
This pair is a sure bet if you are after a model that delivers functionality and versatility worthy of an unforgettable backcountry encounter.
Pros
Thin breathable material
Quality stretchy fabrics
Quick-drying Exterior
Cons
Fabrics are too thick and bulky for summer conditions
Run small
---
2. Arc'teryx Sabria Pant Women's
"Suitable for intense outdoor activity."
Top Choice
Main Features
Designed for dynamic movement
Stellar moisture management
Soft next to the skin comfort
Women-inspired silhouette
"The best a hiker can get!"
Are you looking for pants that can excel in almost every outdoor metric? Well, look no further. The Arc'teryx Sabria women's pants are created with top-notch care and world-class quality to guarantee superlative functionality:
Mobile Women-Specific Fit
Other than fitting snugly and allowing a full range of motion in different positions, the model also includes a flattering design that inspires confidence when you are on the trail. You will also cherish walking in a gusseted crotch and articulated knees. For a personalized non-constricting encounter, the waistband has a drawstring. For added storage room, the pair possesses two zippered pockets.
Exclusive 4-way Stretch
It is not every day you come across hiking pants with a 4-way stretch. The Arc'teryx Sabria Pant is one of a kind, featuring mindfully formulated fabrics with ample stretch for easy movement.
Weather Resistant
The pants are unbeatable in a light sprinkle. They provide reliable protection from the wind that might be shiver-triggering. The exterior of the trousers is worth mentioning as it comes with a DWR finish as well as a quick-drying surface. Hiking in the sun will not be a problem as the pants have first-class sunlight protection.
A solid choice if you like mid-high hiking pants that are light, stylish, and practical in hot weather.
Pros
Multiple functional pockets
Lightweight construction
Quick-drying outer shell
Cons
A tight waistband creates discomfort
Too tight to take off or put on
---
3. Columbia Men's Silver Ridge Convertible Pants
"Ideal for short hikes in hot and humid conditions."
Best Value
Main Features
Flexible and versatile functionality
Durable water-repelling fabrics
Top-notch moisture wicking
Available in different colors
"Where quality meets functionality!"
Columbia Men's Silver Ridge Convertible Pants are the best all-around pants ever made. They can take you through any weather condition or terrain with minimal compromise. All this comes at a very reasonable price tag. Here are more appealing features of the model.
Versatile Usability
The pants are flexible and stretchy enough to allow you to kneel, squat, or bend effortlessly. The pair offers a soft comfortable fit not to mention unmatched moisture-wicking to keep your skin cool and dry. This makes the pair perfect for hiking, work, or travel.
Practical Outdoor-Inspired Design
With superior UV protection and admirable water-repellent fabrics, the pants are fully equipped for unpredictable weather and all sorts of adventures. It has a wide range of pockets to keep your items organized and secure. The elastane/polyester materials breathe sufficiently to keep the interior cool. Along with that is a straight-leg cut that guarantees easy wear with a classic slim fit.
Out-of-the-box Convertible Construction
Very few pants can boast of this feature that allows you to turn the trousers into shorts whenever necessary. The pants include functional zip-off legs for instant conversion.
A budget-friendly model with a remarkable price-to-quality ratio.
Pros
Multiple accessible pockets
Great price-to-quality ratio
Superior sun protection
Cons
Zippers and pockets have durability issues
Tight around the legs
---
4. Outdoor Research Men's Ferrosi Pants
"Ideal travel pants for walking in the heat."
Reliable Pick
Main Features
Stylish with appealing aesthetics
Light to eliminate bulkiness
Great outdoor functionality
Moisture-wicking interior
"The hot weather champion!"
You can never go wrong with the Outdoor Research Men's Ferrosi Pants if you are concerned about the scorching sun. Cut and sewn expertly from the famous Ferrosi fabrics, the pair will exceed your expectations for model hot weather pants:
Mobility-Mirroring Stretch
The fabrics incorporate a spandex/nylon blend which is professionally woven to stretch with your body movements. A loose fit and extensive coverage promote seamless mobility too.
Quick-Drying and Breathable
Sweat and uncomfortable moisture should be your last concern when you are rocking this pair. Its interior is ultra-breathable while the quick-drying exterior is quite encouraging for adventures in light rain.
Weather Resistant Features
The fabrics on this bad boy offer a practical softshell that repels off any water courtesy of a DWR finish. Similarly, the pair has wind protection capabilities that will come in handy in a storm. If you are serious about shielding your body from lethal UV rays, get your Outdoor Research Men's Ferrosi Pants in time.
Innovative Extras
This includes spacious pockets that are well-secured to accommodate your accessories. Together with that are the drawcord, ankle adjustment, and belt loops for an athletic fit.
The Outdoor Research Men's Ferrosi Pants are great in warm temperatures providing incredible breathability alongside dependable UV protection.
Pros
Adjustable to fit perfectly
Premium UV protection
Superb soft-shell fabric
Quick-drying exterior
Epic comfort
Cons
Thin fabrics limit durability
Shallow pockets
---
5. Little Donkey Andy Men's Pants
"Suitable for rugged backcountry adventures."
Reliable Pick
Main Features
Smooth and comfortable interior
Stylish outdoor-focused design
Exceptional water resistance
Deep well-secured pockets
"The benchmark of hot weather outwear!"
The Little Donkey Andy pants will not just protect and keep you warm on sunny days; they are also crafted to bring style to the trail. They are practically designed with your needs in mind to offer the outdoor experience you never had:
Light and Cozy Structure
For light and long-lasting wear, the pair features top-line spandex fabric which boots breathability. Ventilation is further promoted by a partially elastic waistband. The interior is soft with unsurpassed moisture-wicking potential.
4-Way Stretch Fabrics
The model is a quality wear promoting great mobility with its stretch-woven fabric that features the 4-way stretch. Bottom cuffs and articulated knees add to an appealing experience by boosting smooth movement.
Practical Extra Features
Multiple pockets with sturdy zippers guarantee effortless storage. For convenience, there are 2 thigh cargo pockets secured by a zipper and snap button. Alongside that are a rear pocket and a front utility pocket.
Summer-Ready Design
Summer naturally features lots of sunshine. That is why the designers of this model included UPF 50+ UV protection. As if that is not enough, the pair bears water-repellent treatment to keep the exterior dry. Surprisingly, it comes with a soil-resistant feature that keeps the britches neat at all times.
Well-made hot weather britches with the technology fit to perform to your standards.
Pros
Long-lasting construction
Stretchy and flexible
Quick-drying fabrics
Cool and breathable
Cons
The leg opening is too wide
Durability issues
---
6. KUHL Men's Pant
"Pants that are not only good for short hikes but also functional in all weather conditions."
Reliable Pick
Main Features
Unbeatable abrasion resistance
High-quality UV protection
All-weather performance
"The pants that allow you to have it your way!"
An ingenious mix of longevity and unmatched backcountry functionality are some of the chief reasons why you might want to add this model to your summer wardrobe. It is the kind of model you want to wear on a sunny day thanks to unequaled breathability alongside stellar moisture wicking:
Convertible Design
This is perhaps the most iconic attribute of this pair. You will appreciate how versatile the trousers are designed. With a stealth zip-off system, you can effortlessly convert the slacks to shorts.
Sturdy Abrasion-Resistant Material
The rugged outdoor environment will not be a match for the strong KUHL DURALUX materials. They are firmly stitched to ensure that you can get through unforgiving bushes without a scratch. Additionally, the fabrics are quick-drying with a DWR finish. For efficient moisture-wicking and ventilation, the model comes with a peached waistband as well as mesh pocket bags.
Unhindered Mobility
These britches offer an appealing walking experience enabling you to take every step with minimal interference. With a full fit and a gusseted crotch, the pair provides all the freedom you need for every step. The same applies to the extra stretchy fabrics.
Trail-Ready Features
For increased storage space, the slacks come with multiple large cargo pockets as well as compartment pockets. Quality sun protection with a UPF 50+ rating will save your body from harmful UV rays.
It is a rugged pair that will fit the bill of any outdoor enthusiast that values versatility and durability.
Pros
Stylish with a good fit
Long-lasting material
Great construction
High-end zippers
DWR finish
Cons
Cargo pockets lack zippers or Velcro straps making them insecure
Zippers are too low and restrictive
---
7. Patagonia Quandary Pants
"Structure for rough backpacking or hiking."
Main Features
Smooth and breathable construction
UPF 50+ sun protection on fabrics
Quick-drying sustainable fabrics
Stretchy long-lasting materials
"Stylish, functional, long-lasting!"
If you love hiking pants that present a smart balance between your casual needs and exemplary outdoor performance, the Patagonia Quandary Pants would be a great pick. They are uniquely designed to fit the needs of travel pants and lightweight hiking. Here are more selling points:
Reliable UV Protection
Now that you will spend more time under direct sunlight, this model features 50+ UPF UV protection to isolate you from any adverse effects.
Comfortable Wear
With a smooth interior, this pair gives you the freedom to hike for long periods. On top of that, it is almost weightless eliminating bulk and allowing you to hike unhindered. Similarly, its fabrics stretch with your body movements to promote smooth mobility. Internal drawcords, gusseted crotch, and articulated knees guarantee an appealing encounter too. To crown it all, the waistband incorporates curved contours which complement the shape of your body for a close fit.
Excellent Moisture Management
You do not have to worry about sweating thanks to the moisture-wicking interior of the pants. Likewise, the exterior incorporates a durable water-repellent finish that keeps off any moisture for remarkable comfort.
Rugged Design
An ideal outdoor pair of pants ought to have pockets that offer more room for storage. The Patagonia Quandary Pants are carefully designed with six deep zippered pockets to house your accessories. Moving on, its fabrics are thin enough to breathe well in hot temperatures and at the same time abrasion resistant to curb unnecessary tears when you walk.
The Patagonia Quandary Pants are a deserving investment equipped to perform in hot weather and also protect you on rainy days.
Pros
Easy to care for and maintain
Practical in hot conditions
Multiple spacious pockets
Simple practical design
Light and comfy
Cons
Poor out-seam stitching
Shallow pockets
---
There are so many aspects to put in mind when choosing an ideal pair of hot-weather pants that will deliver desirable outdoor performance. Nonetheless, you should keep a keen eye on the comfort, level of protection against UV rays or moisture, and quality of construction. Now that you are aware of the leading attributes of some of the best hiking trousers for sunny conditions, you have no excuse but to make an informed decision on your next buy.
Importance of the best hiking pants for hot weather
One thing that stands out about good slacks for hot weather is a lightweight but tough fabric. Nylon fits the bill for such material. It allows for maximum breathability to curb sweating without sacrificing durability.
Comfortable with Optimal Flexibility
Despite the constant movement, hikers need all the comfort they can get. That is why the trekking breeches are made from soft materials of premium quality. Exceptional pants will allow optimal flexibility without crinkling up for easy maneuverability. Most pairs meant for this purpose also incorporate elastic waistbands that improve comfort.
Multiple Pockets for Storage
Apart from that, hot weather pants include multiple accessible pockets for added storage space. Protection is another added advantage of these britches. Thorny under bushes, twigs, and rocks are potential hazards on the trail. Pants will cover your legs every time thus exempting your feet from scrapes, and cuts among other unwanted injuries.
Quick-Drying 
Moving on, supreme summer breeches are quick-drying an aspect that keeps dampness in check for a worry-free experience.  No one wants to walk around in rustling pants that may disturb wildlife in the backcountry or draw unnecessary attention. That is why consummate outdoor pants are super quiet allowing you to bring tranquility to the trail.
With Convertible Option
To top it off, a superb pair of outdoor pants should be convertible for purposes of convenience. In most cases, they are fitted with zippers which make it possible to convert them to shorts when temperatures become a nuisance.
How to choose hiking breeches for hot weather
Look at the ease of cleaning
Hikes get out of hand at times. This can leave your outfits messy. Dusty muddy trails will do no justice to your clean trousers. A seasoned outdoorsman has to be ready for any eventuality. Consequently, cleaning your preferred pair of pants should be a walk in the park. Fabrics that stain easily such as cotton will give you a hard time. However, dirt-resistant materials like polyamides are eminently good at this.
Give thought to the color
It is common knowledge that dark color shades absorb more heat. Dark colors are a bad choice for summer. Therefore, it is advisable to venture out on a sunny day in bright colors.
Remember the terrain or conditions of the hike
When you plan to hike in a desert, it is appropriate to do it in a pair of shorts. There is no under-bush or anything that might scratch your legs. Still, with the amount of heat you are likely to encounter, it would be nice to leave room for ventilation. This is the exact opposite if you are to explore a bushy countryside. Thus, you need to have a clear picture of your terrain to ascertain the cut of your outdoor pants.
Check the cut
It gets overly hot during summer. Donning full-length trousers at this time would be a bad idea. You will only expose yourself to profuse sweating or a heat stroke in worse cases. Convertible trousers would be in order at such a time. This way, you can turn it into shorts to get some fresh air.
What about the stretch?
The stretch of your trousers will affect your movements. For natural unopposed movement, you need a considerable amount of stretch. You can go for a 4-way or 2-way stretch. More stretch is appropriate for tight-fit clothing and close to the body's comfort. In the same light, you are at liberty of choosing non-stretch fabrics that often come with a large cut for full-range movement.
Things to consider when choosing hot weather outdoor pants
Every hiker wants the best travel trousers. But what attributes should the ultimate pair possess? Here are the things to account for when choosing a solid pair of outdoor pants:
1. Price
While prices for this hiking gear vary a lot, it is always critical to keep your eyes on the price-to-quality ratio. A reasonable model can go for anything from $30 upwards. While looking at the price you should keep durability, versatility, functionality, and useful extras in mind. In other words, you must get what you pay for.
2. Water resistance
Fully waterproof pants are not encouraged for summer hiking. This is because full waterproofing limits breathability which is essential in hot weather. Instead, you are advised to choose trousers that will partially keep out water in a storm while allowing smooth air circulation when the sun is up.
3. Weight
Of course, weight – which has a huge impact on the level of comfort – is greatly anchored by the kind of material it is made from. Weave style, thickness as well as extra features like pockets, and zippers will also increase the overall weight. If you want a lighter model, it would be wise to go for a simple design with minimal extras. Most technical pants with sophisticated details tend to be bulky.
4. Material
Hot weather pants often feature light construction designed to keep the wearer cool and dry besides disrupting moisture build-up within the breeches. The best pair should have a blend of synthetic and natural fibers. A combination of polyester, spandex nylon, and cotton, is the most common among manufacturers. These fibers are unique in their way of heightening the functionality of the trousers.  
While cotton is breathable, nylon stands out for exceptional moisture management ideal for summer. Spandex and polyester are stretchable boosting free leg movement. Other than the fabrics, it is also essential to consider the weave style and the knit pattern as they have a huge effect on cooling properties and ventilation. There are numerous options as it pertains to material. Nonetheless, ensure your ultimate option is light, tough, long-lasting, and primarily functional.
5. Extra Features
The little additional facets have a substantial influence on the eventual performance and functionality of your travel pants. Extra features could be in form of multiple accessible pockets that offer more storage room for your accessories. Additionally, a decent pair will have integrated belts and elastic waistbands that deliver a customized fit. You will find pants with DWR coating okay as you no longer have to mind wind or water. Pants with ankle zippers, side ventilation zippers, and zip-off legs have an edge over ordinary pairs as well.
6. Mobility and Fit
The ultimate travel pants need to promote natural foot movement. Mobility and fit are enhanced by the level of articulation included in a given pair. This includes inseam gussets, crotchet gussets, and pre-shaped knees. Pants with such valuable extras guarantee unhindered movement.
7. Comfort and functionality
A comfortable pair of trousers equals a world-class backcountry excursion. Apart from that, for travel trousers to be optimally functional, they have to fit perfectly apart from having quality fabrics. On the same note, they ought to be stretchy, flexible, and enjoyable to walk in for extended periods. Articulated patterns and other technical facets improve mobility too.
8. Ventilation and air permeability
It is imperative to mind ventilation and air permeability before choosing a pair of trousers for summer. The better your pants are at moisture management the more appealing your outdoor encounter will be. This is so important especially when engaging in strenuous activities under extreme temperatures. Air permeability will keep sweating in check. It relies on the weave style and fabric thickness. The ideal pair should include porous fabrics alongside a thinner and lighter material. Some models will incorporate rollable cuffs, adjustable bottom hems, ventilation openings, and side vent zippers that boost air circulation.
9. Style and versatility
You need trousers that will not limit you to a single activity but come through in different conditions. This goes a long way in saving you some bucks as you will not have to buy a specialized pair for hiking, climbing, or backpacking. Convertible pants are a prudent investment and a good example of this scenario. You can turn them into shorts. In the same fashion, opt for pants that are adapted for different weather conditions.
10. Sun protection
Hey, cancer is a real menace in these times. This risk gets even more lethal during summer. To avoid this, get technical trousers with a UV40+ rating.
Conclusion
Convertible pants are highly encouraged during hot months since they allow for added breathability. Be that as it may, do not forget about the level of protection you will enjoy from a full-length pair. Your needs should provide a clear road map as to what you want. Just be keen on the quality of the material, style of construction, and extras. We hope that our exclusive guide is going to come in handy in choosing great hiking trousers for your next outdoor excursion. Have an awesome time!