You will need more than breakfast to get you through a day hike or a backpacking trip. Now that it is impractical to take a lunch break while on an outdoor excursion, you need to pack some energy bars before hitting the road. Unfortunately, finding the best energy bars for hiking can be a pain in the neck. The market is flooded with a vast number of similar products making it hard to choose. This buying guide delves into every aspect you need to consider when choosing energy bars. In like manner, we are going to review some of the top quality energy bars.
These backpacking food is a crucial addition to your packing list when venturing into the jungle. Well, hiking might be fun but it is bound to take a toll on your stamina. Consequently, you need these food to sustain your blood sugar levels. These snacks are a simple and convenient way to fill up while exploring nature. Even so, with the market swarming with countless brands, getting the right outdoor snack can be tricky. Lucky for you, we have picked out the top energy bars for hiking. We are going to put them under the microscope. Read on as we delve into the features and uniqueness of each of them.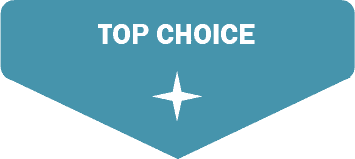 HEALTH WARRIOR
Chia Bars, Coconut, Gluten Free, Vegan, 25g bars, 15 Count
That's it.
Apple + Blueberry 100% Natural Real Fruit Bar, Best High Fiber Vegan, Gluten Free Healthy Snack
KIND
Protein Bars, Crunchy Peanut Butter, Gluten Free, 12g Protein,1.76Ounce, 12 count
HEALTH WARRIOR
Chia Bars, Coconut, Gluten Free, Vegan, 25g bars, 15 Count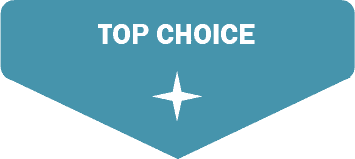 That's it.
Apple + Blueberry 100% Natural Real Fruit Bar, Best High Fiber Vegan, Gluten Free Healthy Snack
KIND
Protein Bars, Crunchy Peanut Butter, Gluten Free, 12g Protein,1.76Ounce, 12 count
1. Health Warrior Chia Bars
"Great on-the-go snack before or after a workout!"
"The outdoor powerhouse you can trust!"
Health Warrior Chia Bars are a superfood bursting with nutrients to fire up your hiking experience. Let us take a closer look as to why you need this energy snack to crank up your stamina and help you feel better: 
Plant-Based Ingredients
These are 100% vegan as their ingredients are sourced from natural organic plants. Actually, it is one of the few snacks that take care of vegans and folks with food allergies. Besides that, the bars are rich in fiber, which is more filling and kind to the stomach.
Enviable Nutritional Balance
The tiny packets have every nutrient you need on a hike aside from colossal amounts of energy. They come with five grams of sugar and three grams of protein for a wholesome on the go diet. As if that is not enough, the bars are free of cholesterol, bad fats, sugar alcohols, and preservatives for a healthy meal.
Crunchy With a Great Texture
Chia seeds give the bars an epic crunchy texture and a yummy taste. The crunchiness also gives you an easy time chewing and swallowing the snack. You might need a little water to wash it down although it is generally amazing. With these bars, you should forget about irritations and constipation.
They are petite but offer perfect quality for the buck.
---
2. That's it. Apple + Blueberry 100% Natural Real Fruit Bar
"Meant for vegans and people with food sensitivities!"
"Premium fruity snack bar at a premium price!"
That's it fruit snack bar might be expensive but what do you expect from a legit high-end commodity. It ticks all the boxes for a five-star energy bar adding an exclusive combination of fruits to your diet. This is exactly what you need to get you ready to conquer the world.
On-the-go Snack
The fruit bars are small, light, and pocket-sized. They can easily fit in the tinniest pockets and pack small in your backpack too. Moving on, every bar is brilliantly wrapped and easy to open.  A two years shelve life ensures the snacks stay around for long.
Unique Ingredient Blend
Everyone loves fruit. If you adore apple and blueberry, this should be your go-to fruit bar. Other than that, you do not have to worry about preservatives, artificial sugars, or agents that might upset your stomach. These little handy munches are chewy and sumptuous.
Natural Healthy Nutrients
Nothing comes close to organic fruits when it comes to healthy nutrients. They are comprised of vitamins and tons of minerals. Notably, they provide extra stamina to fuel your hiking trip.
That's it is a top of the line energy bar extracted from quality natural ingredients that will quell your hunger at an extra cost.
---
3. KIND Protein Bars, Crunchy Peanut Butter
"Suitable for fitness gurus and high-intensity hikers!"
"The one-stop-shop for all your hiking dietary requirements!"
KIND protein bars are a favorite among ardent hikers and athletes. This is because it delivers the best of both worlds, uncommon taste, and all-round nutrition. Here are other prominent selling points of Kind protein bars:
Nutrition Dense Ingredients
The protein bars incorporate whole grain, nuts, and fruits for wholesome munches. Of course, they are real and natural. 12 g protein for every bar guarantees muscle growth and mitigates fatigue. They also include a reasonable amount of fiber to keep you satisfied for hours. The fiber also delivers smooth digestion. 
Appealing Taste and Texture
As you might expect, they lack artificial sweeteners. Thus are naturally sweet and not chalky, as one would expect from a protein bar. On the other hand, the texture is consistently giving them a soft crunchy bite.
More Calories per Serving
Ordinary snack-sized protein bars yield up to 200-calories per serving. Contrary to that, Kind protein bars are packed with a whopping 25 calories per serving. This way you will be satisfied for a longer duration. A full stomach will also help to maintain stamina in your body and keeps health complications at bay.
KIND Protein Bars pack heavy protein content and are easy on the stomach owing to minimal sugar content. They might be a little pricey but worth every penny. 
---
4. Larabar, Fruit &Nut Bar, Banana Chocolate Chip
"Perfect for hikers with food allergies and dietary restrictions!"
"The best way to beat hiker hunger!"
Food allergies can be a major drawback for hikers when it comes to choosing the energy bars . The Larabar, Fruit, and Nut Bar is one of a kind. It incorporates four simple ingredients all compatible with adventurers with dairy and gluten intolerance. Here are more advantages to this world-class product.
Unmatched Product Purity
Larabar does not fall short of your expectations when it comes to product purity. It gives you all-natural ingredients for a healthy snack. There are no animal products or cholesterol.
Effective All-Energy Boost
This bar gives instant ability to active, thanks to energy-oriented ingredients. A superb combination of nuts, fruits, and veggies provides instant strength.
Exceptional Taste 
Its taste and texture are out of this world. If you have a soft spot for fruity flavors, Larabar fruit and nut bar should quench your craving. This bar is free of added sugar or artificial sweetener. Therefore, it is moderately sweet to appeal all hikers.
A solid recovery bar that offers a fruity treat at a pocket-friendly price.
---
5. Honey Stinger Energy Chews, Cherry Cola, Naturally Caffeinated, Sports Nutrition
"Excellent for health-conscious outdoor lovers!"
"A healthy snack to fill up on a backcountry adventure!"
You may want to consider the Honey Stinger caffeinated cherry cola if you need an extra activeness. The product stands out for its sweetened honey taste and cola flavor.  Below are more reasons why honey stinger chews stand out:
Extra Caffeine Boost
Apart from the refreshing cola flavor, the chews are caffeinated with white tea extract. Hence, you have a unique way to kick off your day with a caffeine boost.  Onward, the product has a lovable taste provided by honey sweetening.
Sustainable Energy Source
They are a sure way to boost your power in a tasty manner. This is courtesy of cleverly formulated ingredients; tapioca syrup and organic honey. The two ingredients are good sources of carbohydrates, which speed up absorption. Equally, the chews have vitamin C that curbs inflammation.
Great Texture and Highly Digestible
Honey Stinger Energy Chews are appealing to eat owing to an awesome texture. Withal, they are quite digestible thanks to their small size and organic ingredients. Still, they contain zero dairy products, gluten, or GMOs.
Nice testing energy chews are well up to the task thanks to a high nutritional value and an exceptional caffeine boost.
---
6. Bobo's Oat Bars, Coconut Almond Chocolate Chip
"Ideal for vegans, active hikers, and folks with dietary restrictions!"
"Your go-to vegan-friendly energy bar!"
If you love a nutrition bar with real homemade food taste, this should be your go-to bar. It offers you power-packed nutrition to sustain you through any outdoor excursion.
Simple Real Ingredients
Very few bar brands can boast of real wholesome ingredients. On the other hand, Bobo's Oat Bars are baked with simple top-class ingredients to deliver tastier and fresher treats. What's more, the oat bars are free of dairy products making them vegan friendly. Lastly, you do not have to worry about GMOs, as the ingredients are entirely organic.
Wholesome Nutrition
Every bobo's oat bar package contains two half-size bars with each one providing 190 calories. Other than that, it is cholesterol-free with low-fat content. It contains 60 milligrams of sodium great for the heart. 26 grams of carbohydrate for every half-bar provides more strength. In the same way, it contains sufficient fiber content to keep you full and mitigate the impact on blood sugar. Every bar has three grams for protein to balance out the nutrients. It is also rich in iron and calcium.
Premium Taste Experience
Taste is a crucial aspect of these bars. Bobo's Oat Bar manufacturers understand that. Every bite of these bars are not only sumptuous but also nourishing and ultra-satisfying as it tastes like homemade food.
Decent bars with healthy nutrients and a palatable flavor.
---
7. PROBAR - Meal Bar, Oatmeal Chocolate Chip
"Best suited for an intense hike or physical exercise!"
"The energy bars that will not let you down!"
The PROBAR - Meal Bar, Oatmeal Chocolate Chip is unlike your ordinary bars. It boasts of an ideal blend of natural ingredients for a great taste, sustainable power as well as a little protein. Check out more reasons why you should add it to your packing list:
Incredible Nutritional Balance
It is a wholesome bar rich in all the proper ingredients to provide healthy energy and fill you up. Flax contains Omega-3 fatty acids for a healthy heart. Oats on the other hand are gluten-free besides being a good source of fiber, antioxidants, and vitamins. Likewise, almonds are rich in proteins and minerals like magnesium and phosphorous.
Energy Focused Nutrients
A superb combination of 6g fiber form FLAX and CHIA seeds a well as 9g of protein work hand in hand to yield quick strength for a prolonged period. The whole package guarantees 410 calories to keep you fuelled all day long.
All Organic Ingredients
Its all-organic ingredients will blow you away. Together with that, it is a non-GMO project certified product. This includes oats, nuts, and seeds drawn from organic sources. Thus, you can happily fill up on healthy nutrients.
Outdoor Oriented Packaging
The Oatmeal Chocolate chip comes in a 3 oz pack. This way, it is not just light but easy to carry around. Additionally, every chip allows you to open stress free and take a bite at your convenience.  Above all, you can enjoy it at any time, as it does not freeze.
It is a nutritionally balanced energy bar spearheading the contents game at a worthy price.
---
Why eat energy bars?
These bars are quite effective and convenient when it comes to raising blood sugar and keeping your energy up. Regardless, of your size or athleticism, you need to boost your blood sugar after several miles of hiking. Otherwise, you will be susceptible to exhaustion alongside a dull hiking experience. These magical bars are composed of wholesome energy-rich ingredients. The ingredients break down easily to yield power that keeps your muscles up and running.
How do you choose energy bars for hiking and backpacking?
Not every brands you see on the shelves is right for you. Here is how to choose an appropriate one for hiking:
i. Find out its effectiveness 
Due to age, varied metabolism, and different dietary needs, it is quite hard to estimate the effectiveness of energy bars. Any claims by manufacturers could be misleading. It is wise to listen to experiences from other consumers, compare it with your own, and come up with an accurate conclusion.
ii. Check out reviews from other buyers
This type of food market is still fresh. Although it is booming, it is still hard to find the best product. Not all product reviews on Amazon and other online platforms are accurate or reliable. Nevertheless, it is your best shot at judging a fine one for you.
iii. Read the product description
A wide range of product descriptions is true and dependable. They do not just lay out instructions on how to use them; they also highlight ingredients and the purpose of the products.
iv. Consider the brand
The brand speaks volumes about a product's quality. There are a few reputable brands and manufacturers have been in the industry. Clif Bar is a good example. Still, do not only rely on the brand but also ensure the effectiveness and ingredients are great.
v. Keep the length of hike in mind
The longer the hike, the more the amount of stamina and power you require and vice versa.
vi. Know your nutritional requirements
Indeed, you need to replenish your food reserves and power your body. Before choosing right product, put your daily calorie intake into consideration to avoid any deficit or surplus. In the absence of that, you will be prone to fatigue. You might also put on extra weight.
Different Types of Energy Bars for Backpacking
a. Meal replacement bars
Just as the name insinuates, these bars are substitutes for normal meals. They come in handy for weight loss and dieting purposes. Each meal replacement bar ought to have a balanced nutritional profile with a wide range of vitamins. Every product in this category should have a nutritional content of 200-300 calories according to the FDA.
b. Organic bars
Now that the world is going organic, it is only fair to have an organic bar on the list. All the ingredients in an organic bar are from simple natural foods. They provide energy without inserted proteins or artificial sweeteners.
c. Endurance bars
If you are up for a long hike or work out, this is what you need to remain strong. They are packed with a huge amount of carbohydrates and electrolytes. The bars are gradually broken down to offer non-sugary energy over a long time frame. Honey Stinger Bar is a good example of endurance bars. 
d. Activity bars
Like endurance bars, activity bars are good sources of prolonged energy for the hiking. They are ideal for long outdoor activities that demand meal replacement nutritional properties and high energy.
e. Protein bars
One would not expect to hear the word protein where energy is concerned. Generally, proteins are for growth and tissue repair. However, when there is excessive protein intake, the body converts it into energy. Thus, not only are protein bars formulated to generate energy but they also promote muscle growth. They also ensure your muscles recover after an excruciating outdoor adventure. Yet, you should be cautious when choosing your protein bar. Products with a protein weight beyond 20 grams have an unnatural taste. They are linked to gastrointestinal distress as well. The best protein bar should have its protein weight below 10 grams.
Things to consider while choosing energy bars for hiking
Several attributes make up an excellent energy bar for hiking. Let us put each takes a closer look at each one of them:
Taste or flavor
Everyone wants a memorable hiking experience and great taste is part of that. The last thing you want is an energy bar that tastes terrible. Therefore, taste matters a lot. A combination of different nutrients can result in an unpleasant taste. Too much protein content also affects taste adversely. 
Calorie density
It is vital to know the number of calories available in every gram of your energy bar. Without that, you might end up feasting on empty calories and end up hungry soon after. It is about the quality of the calories. The more the number of calories per gram of the energy bar the better. Remember, bars are light and small for convenience. Hence, they should be nutrient and calorie-dense. Besides, ensure the calorie count tally's with your daily requirements to avoid unnecessary weight gain.
Price
It is a key deciding factor with prices ranging from pocket-friendly to high end. Sadly, you have to dig deeper into your pockets for the best quality and most nutritious energy bar. On the bright side, you can still find a decent energy bar without necessarily breaking the bank. Chiefly, focus on ingredients and nutritional content.
Ingredients
Every ingredient in your energy bar should be useful. Choose energy bars with ingredients from real food sources. As usual, excess sugar is bad. The same goes for artificial sweeteners and trans fats. These ingredients can result in gas or trigger bloating.
Digestion
A good percentage of energy bars are harmless to your stomach. That does not imply that you will not run into one or two that will upset your digestion system. Diarrhea, cramps, and bloating are the most common side effects. To avoid such, keep off bars with inulin, alcohol, and too much sugar.
Energy
The main reason behind consuming energy bars is to achieve a boost in energy. Consequently, your preferred option should have energy sources the body can use and metabolize smoothly. Many products indicate the calorie amount on the wrappers.
Glycemic index
The Glycemic index shows how fast energy bars heighten blood sugar. Simple sugars and refined sweeteners raise blood sugar speedily but leave you flat soon after. That is why you need energy bars with a low glycemic index. They will raise blood sugar slowly and maintain it for long.
Texture
Energy bars come in a wide spectrum of textures; crumbly, crunchy, or chewy. In most cases, the texture depends on ingredients. Your final choice will depend on your preference. 
High fiber complex curbs
Simple curbs such as a bowl of white rice have a high glycemic index. Insufficient fiber content makes it easy to convert them to sugar giving you a sugar spike. On the contrary, you need complex carbs like oats. The conversion rate is slow owing to high fiber. In short, you will have adequate energy for a long while.
FAQs
Check out answers to exclusive FAQs relating to the energy bars:
1. What is the best energy food for hiking?
The best energy foods for hiking are those that fill you up and yield ample energy with minimal distress to the body. Foods with proteins, fiber, and complex carbohydrates will provide energy for long. Oatmeal, almonds, and peanut butter are perfect.
2. Which energy bar is the healthiest?
The healthiest bar must have wholesome ingredients. It should be all-rounded nutritionally. Hikers need bars filled with the right amount of energy, healthy fats, proteins, high fiber content, antioxidants, minerals, and vitamins.
3. Are Cliff Bars good for hiking?
Yes. Cliff bars are great for hiking. Not only do they have a good texture, but they are also composed of organic ingredients. Primarily, the bars are rich sources of energy suitable for grueling outdoor activities.
4. Are energy bars recommended for Trekkers?
Trekking, like any other outdoor activity, takes a toll on the body's energy reserves. You have to keep filling up to replace lost energy. Well, energy bars are great sources of energy thus help to keep trekkers fueled. Natural energy sources like banana are amazing too.
5. What should I eat before hiking?
Before hiking, it is advisable to fill up on a light healthy breakfast with quality protein, whole grain, fruit, or vegetables. Avoid sugary cereals. Oatmeal, whole-grain cereal, eggs, brown rice, low-fat yogurt, and whole-wheat toast are incredible pre-day hike foods.
6. What is best to drink while hiking?
Plain freshwater is the best drink while hiking. It will help to maintain energy and retain fluids. Together with that, you can include a sports drink. Sports drinks are crucial in balancing electrolyte levels in the body.
7. How do I increase my stamina for hiking?
There are several ways to get your body in shape for hiking. First, start by walking and running. Secondly, try out some weight training to boost endurance and cardiovascular fitness. Hill intervals will heighten endurance too. Other than that, you ought to work on your breathing technique, build mental toughness, and increase the frequency of your exercise.
8. What should I eat while hiking?
You need to eat energy-dense foods to replenish lost energy and keep your body firing on all cylinders. Energy bars are convenient in this case. They are highly chewable, kind to the stomach, and tasty.
9. What should I eat for lunch while hiking?
You need energy and proteins to help muscles grow or recover.  Therefore, energy bars are fine for lunch while hiking. There are different types of energy bars to suit different needs. Similarly, you can have dried fruits, nuts, and peanut butter among others.
Conclusion
The ultimate hiking snack should take a little time to digest and provide a steady increase in blood sugar. For the best energy bars, consider whole foods. Like the energy bars reviewed above, make sure your preferred option is healthy and balanced nutritionally. Together with that, remember it is glucose from carbs that keep you up and running. Thus, pay attention to the ingredients to get carbs with a low glycemic index to remain fueled for long.
There you go! This is everything you need to buy appropriate energy bars. Make sure you go for energy bars with high fiber content, low-carb and low sugar. Natural ingredients are okay. Trans fats, useless calories, and artificial ingredients will do you no good.  Similarly, keep in mind that overeating is potentially harmful to your weight and overall well-being. Focus on your daily nutritional requirements to avoid that.