Hiking is a recreational activity that is characteristic of long-distance walking. Apart from this, it doubles as a fitness/health therapy. Hiking can be arduous but with a lot of practice, it becomes easier and more interesting.  In this article, we will discuss a few points about the best hiking places in Canada.
What readily comes to mind when it comes to hiking is walking which leaves you breathless, mountaineering, exploration of woods and forests, national parks such as the Appalachian National Scenic Trail, etc, in search of awe-inspiring adventure. However, it can also be super simple and exciting all at once, especially when you explore the woods in your neighborhood with friends and family. You may also decide to go full-day or half-day camping along with hiking, which makes it all the more awe-inspiring.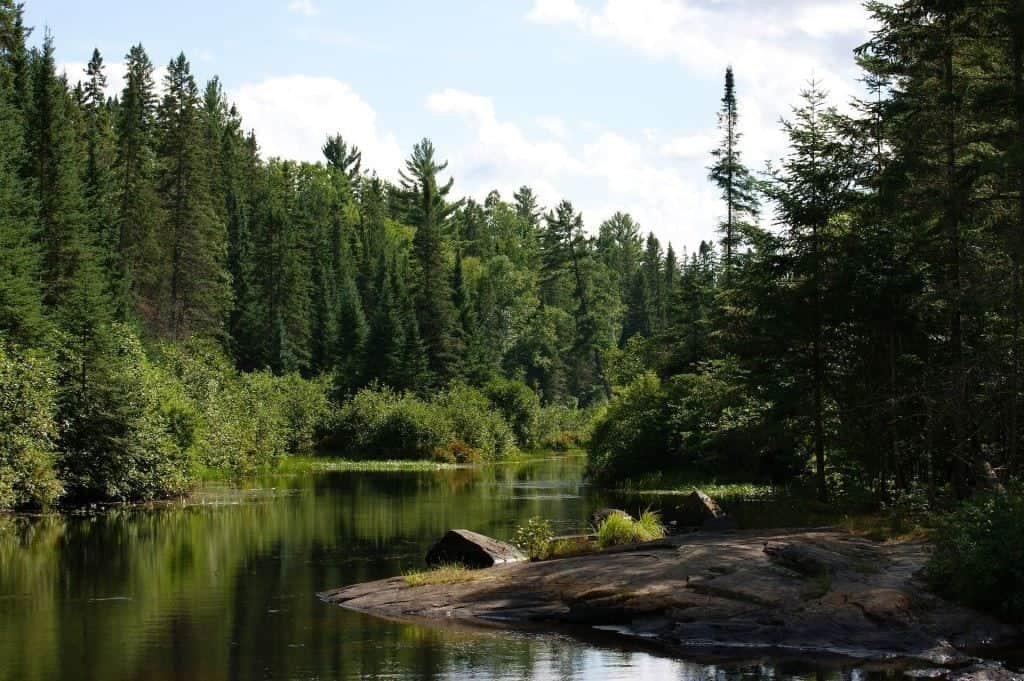 Importance of Hiking
The importance of hiking cannot be over-emphasized. Among other benefits, it:
Is an amazing time to bond with family, friends or your significant other
Is a wonderful time to ease tension and stress
Is a perfect mind therapy
Absolutely requires next to nothing to get started
Is a time for self and nature discovery
Keep in mind while hiking
After all, has been said and done, it is instructive to note that while hiking can be an amazing expedition, you have the following to bear in mind:
Do not disturb or feed wild animals
Take insect repellent along with you
Dress appropriately, as the weather may change
Stay on the sidewalk to protect fragile vegetation
Hike with friends.
While you may decide to go hiking alone or good company, either way, is a recreational activity that activates your mind and memory. Hiking in Canada is all the more exciting as it immerses you in nature while you are left in utmost amazement. Below are highlights of the best hiking places in Canada, specially picked out for you to give memorable moments captured in time; the best of the best you can find in Canada:
Best hiking places in Canada :
ALGONQUIN PROVINCIAL PARK, ONTARIO
GROS MORNE NATIONAL PARK, NEWFOUNDLAND
FUNDY NATIONAL PARK, NEW BRUNSWICK
JASPER NATIONAL PARK, ALBERTA
BANFF NATIONAL PARK, ALBERTA
CAPE BRETON HIGHLANDS NATIONAL PARK, NOVA SCOTIA
ALBION FALLS, ONTARIO
Pointe-Tallon National Park, Quebec
Bruce Peninsula National Park, Ontario
Waterton Lakes National Park, Alberta
ALGONQUIN PROVINCIAL PARK, ONTARIO
Located in the southeastern side of Ontario, Canada, the Algonquin Provincial Park is a spectacle of rivers, lakes and lush trees. Its many trails are inclusive of the Barron Canyon Trail and the Whiskey Rapid Trail which goes along the Oxtongue River. You can be assured of the best hiking experience on the Barron Canyon Trail especially when you have kids tagging along. Typical of its name, it should be noted that it is a 100m deep canyon with an unfenced cliff top of which a fall would be most fatal. However, it may be explored with the use of a canoe from the Brigham Lake Parking Lot. On the other hand, the Whiskey Rapid Trail is a 2.1 km loop trail which is often flooded especially after torrential rainfalls and is usually closed off during unsafe conditions. Other than that, it is an amazing place to go hiking.
Of importance is the fact that the Algonquin Park is an inspiration to artists, with cottages, lodges, hotels, camps and museums of historical antiquity. The park has a rich heritage, with a mixture of trees, animals and plants in their bio-diversities, all unique and uncommon in their nature and beauty.
The Algonquin Park is a famous site for wildlife research and its Visitor Center features a wide range culture speaking volumes in nature. Apart from its historical side, we are brought to the new-age through provisions made in the areas of a video theater, an art gallery, a gift shop, a panoramic view of the Park and trails. These introduce visitors to the ecology and history of the Park. The hiking trails located there have their own campsites which are strategically located on the shore of small lakes. There, you would hear the eerie calls of animals, while you frequently see animals such as the deer, moose and beaver in their natural habitat.
GROS MORNE NATIONAL PARK, NEWFOUNDLAND
If you are in search of a perfect place for hiking, then Gros Morne National Park is one. It has a nice landscape that suits your hiking longings to perfection. You get to discover both marked and unmarked hiking trails through its winding landscape. Quite tempting is the tranquility provided by the dense forests where rare plants are grown. Similarly, it is also to uncommon animals and birds alike. Memorable experiences are created when you hike the tablelands. Here, you have a feel of what it is to walk over the ancient seafloor and ocean avalanches.
Furthermore, Gros Morne National Park has a challenging red landscape which makes you want to dare to climb the mountains, especially the one overlooking Western Brook Pond Fjord, part of the Long Range Mountains. Create a thrilling adventure with your loved one and make it to the summit just to capture the exotic view.
Have you ever gone along the trail at the Green Gardens which leads directly through the boreal forest to a serene seacoast? There, sea stacks, caves, and beaches welcome you in open arms. Also, facilities to give you utmost satisfaction are made available, wherein you find an excellent seafood restaurant all at affordable prices.
Along the boardwalk trail to the shores of Western Brook Pond lies Sally's cove. Have a taste of Gros Morne National Park with a magnificent view of the mountains; and most importantly, don't forget to take pictures.
FUNDY NATIONAL PARK, NEW BRUNSWICK
Located near the village of Alma, Fundy National Park showcases epic waterfalls, covered bridges, and the best sights of New Brunswick Canada has to offer. Irresistible are the tumbling waterfalls, elusive wildlife, rich landscape, and tranquil ocean which soothes your muscles and mind. It comforts you in such ways as cannot be explained. A stunning trail that is never tired of exploration is the Fundy Bay.
This park has trails that suit every person's desires. The hikes extend over a range of ecosystems. In addition, there are trails that have coastal views, trails with access to the beach like the Herring Cove Beach and Goose River, trails to the waterfalls, trails open to cyclists, and easy trails for visitors with strollers or more limited mobility.
For extreme hikers, the Trans Canada Trails provides a 33km trail including the Upper Salmon River, the Forks, and Moosehorn. It joins the Dobson Trail and the Fundy Footpath. Firstly, the Dobson trail is a 58km footpath through the New Brunswick wilderness while the Fundy circuit offers you a 48km loop of trails that showcase the best parts of the National Park. You'll love every bit of your stay.
JASPER NATIONAL PARK, ALBERTA
The Jasper national park covers a wide expanse of rocky trails and mountain terrain while also exhibiting a carefully protected ecosystem of bears, plants, insects, and moose. It is characteristic of alpine meadows, rivers along the eastern slope of the Rockies, glaciers, forests, and tumbling mountains. Additionally, it offers more than 615 miles of hiking trails. Established in 1907, the Jasper National Park provides a history of preserved wildlife and hiking spots. As a fun-loving person, you may hike and bike the numerous terrains provided by the back-country trails and campsites in the park. A hike through the Athabasca River valley will leave you stunned.
BANFF NATIONAL PARK, ALBERTA
Established in 1885, Banff National Park is the oldest national park in Alberta. It encompasses mountains, ice fields, and alpine landscapes. Its hiking trails include Lake Louise, the ice fields parkway, among others. Lake Louise provides a scenic vista of the valley of the Ten Peaks and is one of the most visited trails in the world. The ice fields parkway houses Hector Lake which is the largest natural lake in the park. Welcome to Banff National Park, a hiking spot of simplicity and picture-perfect mountain peaks.
CAPE BRETON HIGHLANDS NATIONAL PARK, NOVA SCOTIA
Cape Breton Highlands National Park is one of the most enchanting places in Canada. It is perfect for hiking with the world-famous Cabot Trail coastline. Its hiking trails range from easy strolls to challenging climbs. The easy trails are suitable for all visitors and family-friendly. Its moderate trails contain more steep sections while its longer trails are for experienced hikers. Also, the trails provide an opportunity to intimately explore the park and its habitats. In sum, Cape Breton Park has a host of hiking trails only your experience can put words to. Some of them are the Acadian trail, Corney brook trail, Fishing Cove, MacIntosh Brook, Lone Shieling, Mica Hill, Jigging Cove, Broad Cove Mountain, and a host of others. Book a trip today and have an awesome hiking moment.
ALBION FALLS, ONTARIO
This hiking spot is breathtaking with a cascade of waterfalls. Inclusive are several self-guided trails. The Albion Falls is classically located on Mountain Brow Boulevard. The ravine here is home to the Legend of the Lover's Leap and other historical tales. Its hiking trail attractions include the Bruce Trail, Devil's Punch Bowl, Buttermilk Falls, etc. The Bruce Trail is the oldest and longest marked hiking trail in Canada. Quite important is it to note that it was named after James Bruce, the 8th Earl of Elgin. He was Governor-General of the Province of Canada. Additionally, the trail runs partly through private land. Not to worry, the Bruce Trail Conservation has made arrangements with landowners to allow trail users to pass through. So, if you are looking for a hiking spot rich in culture and history, welcome home.
Final Verdict
Time and space wouldn't permit us to go on with the highlights. However, other hiking spots available for you to try out are Pointe-Tallon National Park, Quebec, Bruce Peninsula National Park, Ontario, Waterton Lakes National Park, Alberta, among others. To hike is one thing, but to have it in a fantastic place is another. From here, we do hope your personal expeditions have begun and you are prepared to venture beyond.