The right flashlight can make a huge difference to any of your outdoor adventures. An LED tactical flashlight is ideal when you want to ensure you have a powerful light that will light the way, wherever you go. Tactical flashlights are excellent for hiking and camping, giving you a compact but extremely useful flashlight for any trip. They provide different light modes and can create an incredibly clear path with excellent brightness.
A number of features are available so you can browse a range of LED flashlights and find the right one for your needs. In addition to being great for hiking and camping, they're excellent for self-defense or just everyday use, whether you're jogging or walking the dog.
With a great choice of tactical flashlights available, choosing the right one for your needs can seem tricky. However, there are several things that you can think about to find the best flashlight. Follow these steps to understand what you should be looking for and how to select a tactical flashlight.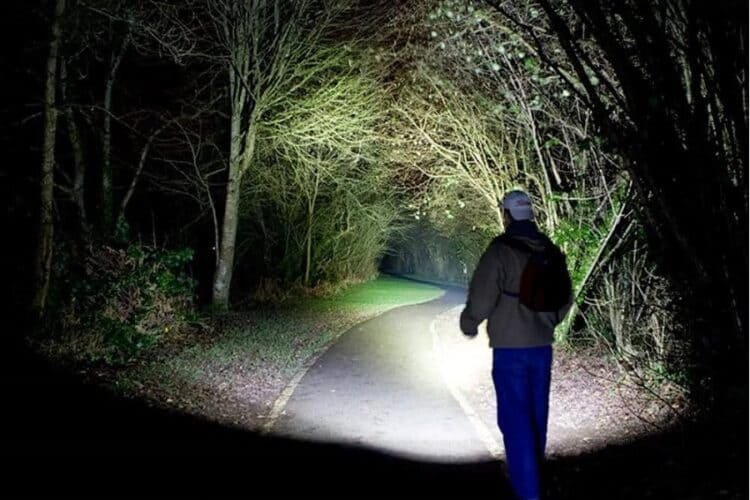 1. Consider Its Purpose
The first thing that you need to consider when you're buying an LED tactical flashlight is what you want to use it for. Some tactical flashlights are designed to be mounted on a weapon, while others are handheld. These are the two main types that you will find, but then you might want to think about exactly why you're thinking about buying a tactical flashlight and what you'll use it for. They're ideal anytime you will be out at night and need to have a powerful light with you. They're versatile and can be used with different light modes for general lighting or even for self-defense.
2. Look at the Brightness
​The brightness of a tactical flashlight is one of the first things that you'll want to look at. You will find that LED lights are measured in lumens, which is now the standard way to measure the brightness of a bulb. The higher the lumens, the brighter the light is. A standard flashlight could be as low as 20 lumens, while a bright, tactical flashlight could be between 1,000 and 2,000 lumens. You can also find that some tactical flashlights have variable lumens so that you can choose the brightness of your flashlight, depending on what you're using it for.
3. Check How It's Powered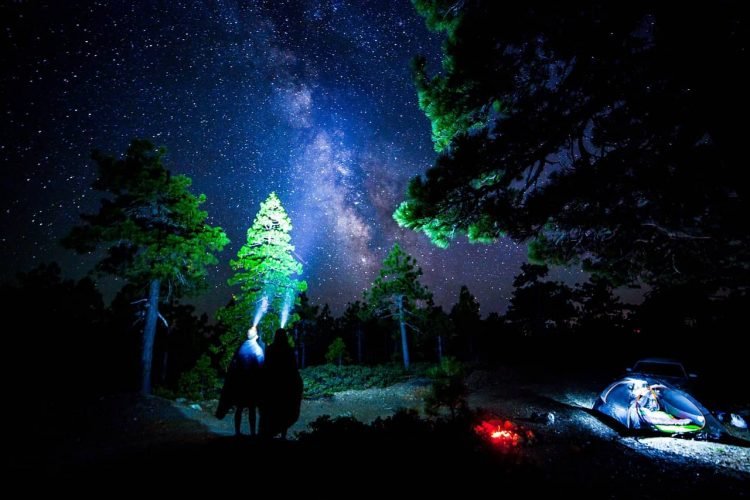 Power is a key element when you're choosing your LED tactical flashlight. What type of batteries does it take? The type of battery the flashlight uses will affect how long it lasts and how effective it is. You can expect to find either disposable batteries (alkaline or lithium), rechargeable lithium-ion batteries, or integrated rechargeable batteries. Rechargeable batteries are the most economical option, and lithium-ion batteries offer a great power output too. 18650 button-top batteries are a common option, and they can be recharged hundreds of times so that you can keep using your flashlight for longer.
4. How Long Can It Operate?
As well as knowing what batteries you will find in a tactical flashlight, you need to know how long the flashlight can run. The last thing you want is to turn it on and find there's no juice left. Of course, you can always carry spare batteries, unless you have integrated batteries. Check how many hours you're going to get from fully charged batteries so that you can estimate how long you're able to use the flashlight. Consider that you might not always get the full running time that you're promised, but being able to replace the batteries helps with this.
5. Understand Different Light Modes
Many tactical flashlights have different light modes, so you can use them for different purposes. When you're trying to find the right LED tactical flashlight, be sure to check which modes are available so you know it meets your needs. You might be able to choose between different strengths, and other options might include strobe lights or an SOS signal. A strobe mode can be great for self-defense, while an SOS mode will send out Morse code for you if you're in distress. You might also find that some lights have a beacon mode, which can also be used if you need help.
6. Bulb Quality
Don't forget to take a close look at the LED bulb used in a tactical flashlight before you decide if it's the right one for you. You need to know how long the bulb is going to last so that you can work out roughly how often it might need to be changed. LED bulbs typically last a very long time and are very energy-efficient. You can expect to get tens of thousands of hours of light from one LED bulb. As well as a long life and energy efficiency, you can expect an LED to give out low levels of heat but high brightness and intensity.
7. Does It Have a Zoom Function?
A zoom function on a tactical flashlight allows you to focus your light on one point. An adjustable zoom lens makes it possible to target your light, whether it's on something up close or in the distance. It's a handy feature to have for many things, whether you're trying to set up a tent and need to see something specific or you need to highlight something far away. It can be useful in an emergency too, giving you the ability to direct your light exactly where you need it to go. Some of the tactical flashlights from EcoGearFX.com have this excellent feature.
8. Look at Other Design Features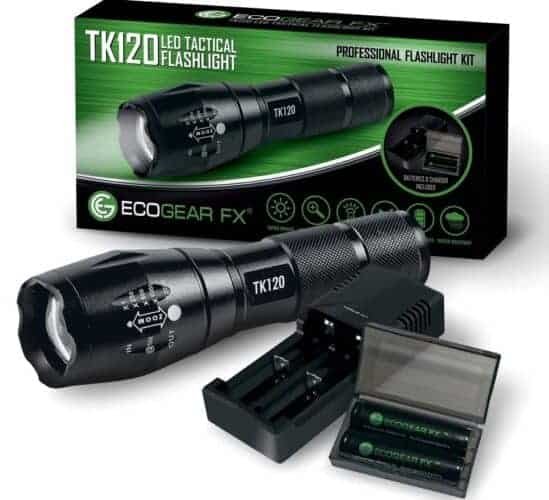 Other design features and functions are often included in tactical LED flashlights too. You might find that some tactical flashlights have light filters of color-changing LED s. You can also buy these separately. One of the handy features you might consider is a clip for a lanyard. It makes it easier to keep hold of and keep track of your flashlight. When you wrap a lanyard around your wrist or even wear it around your neck, you'll be less likely to drop your flashlight or put it down and forget it. Some flashlights can stand up on their own to become lamps too.
9. Is It Durable?
Durability is essential for an LED tactical flashlight. You need a flashlight to be rugged enough to take on your outdoor adventures. Look at what the flashlight is made from to ensure it's built for rough conditions. It's also useful if the flashlight is waterproof or water-resistant so that you don't have to worry about it getting wet. Other features to look out for include anti-abrasiveness and shock-proof construction so that you can be sure your tactical flashlight will withstand different weather, being dropped, or anything else that you might put it through. Many tactical flashlights are built for ruggedness.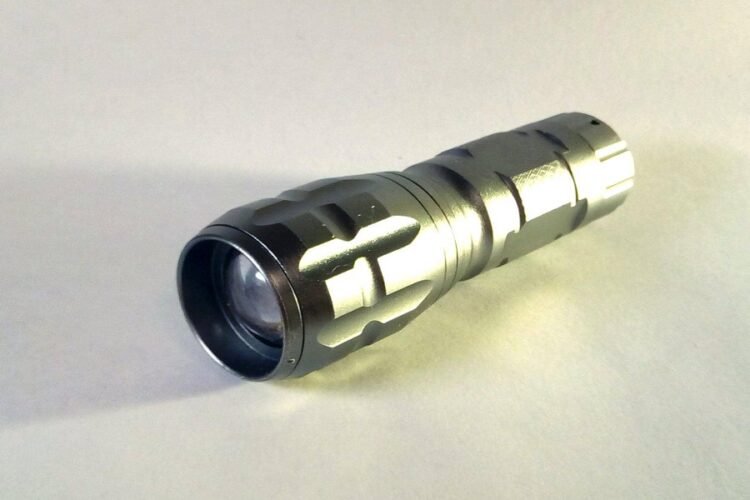 Image from Pexels – CC0 License
10. Assess the Size
The size of your tactical flashlight makes a difference too. You might be looking for a flashlight that's compact so that you can easily pack it when you travel or carry it when you're walking. A smaller flashlight will usually be lighter too. On the other hand, you might want a slightly larger flashlight, which can give you a brighter light and more power. Fortunately, even larger tactical flashlights are designed to be compact so that you can easily carry them. You will also get more features from a larger flashlight. Anything over around six inches is considered to be large.
11. Check Accessories
Tactical LED flashlights can come with a range of accessories, which can come in handy and make your flashlight easy to use. For example, you might find that accessories such as a lanyard, tactical ring, belt clip, or holster are included to help you carry your flashlight and ensure you keep your grip on it. If the flashlight uses rechargeable batteries, it's useful to have a battery charger and for it to come with the necessary batteries too. A storage case for your batteries or perhaps a storage case for the flashlight itself is useful to store everything and keep it all together. A battery case is useful for your spare batteries too.
12. Keep Your Budget In Mind
Remember to think about your budget when you're looking for the right LED tactical flashlight. You can find a range of prices, from under $20 to more than ten times as much. The most expensive tactical flashlight isn't necessarily the best one or the one that you need. You can get a great value LED tactical flashlight with different modes, bright light, accessories, and everything that you need from your flashlight. Choosing the right power option can affect your budget too. You can save money on batteries with long-lasting, rechargeable lithium-ion batteries that you won't have to replace as often as single-use batteries.
All of these steps will help you to find the best LED tactical flashlight. Start by working out what you're looking for from a flashlight so that you know what to choose.