Preparing for your first ever trip? If so, there are proper measures that you ought to do to make it memorable and hassle-free. While some people may not have any trouble preparing for their flights or road trips, there's no denying the amount of struggle first-time travelers may experience while doing it. Primarily, you need to prioritize your travel requirements before going on your trips, such as visa, travel itinerary, and accommodations.
As easy as it may seem, pre-departure preparations might take longer than usual as you need to think about all the essentials you ought to bring with you during the trip. Particularly, these may include the pillows you'll use while on the road. To achieve restful sleep at night, you might want to consider bringing a travel pillow.  
If you want to know more about such a wonderful cushion, you can continue reading this Guide To Choosing The Best Travel Pillow.
The Wonders Of Travel Pillows 
Traveling through any mode of transportation could be challenging for many people, let alone getting a sufficient amount of sleep. Although some people have grown used to sleeping while on the road and have no problem with it, many people often have a hard time taking a rest. Such an instance is often a result of an upright sleeping position, inappropriate sleeping habits, or an unhealthy lifestyle. 
While it may be true that sleeping en-route could be difficult for some people, bringing a sleep-inducing travel cushion might be of great help in getting comfortable and restorative sleep at night. 
To help you out, here are some important pieces of information that you need to know about travel pillows: 
One of the most common consequences of sleeping in an upright position is neck pain. Aside from this, travelers often have to deal with sore muscles and back pain after taking a rest. While it could be hard to determine its primary causes, the type of pillow you use might also be the one to blame. 
In some cases, muscle strains and cramps occur due to the tight-fitting seats in airplanes and other vehicles you utilize when traveling or vacationing. These could also be a result of hyper-extending your neck when sleeping.  
If you're wondering about how to deal with neck pain, one of the most ideal things you can do is to change your current cushion. Specifically, it'd be beneficial to opt for bolsters that are designed for travelers.
Bringing a travel pillow might create a huge difference in the sleep quality you can get while on the road. One of the many good things about this type of cushion is that it's mainly designed to counter the negative after-effects of upright sleeping positions.
A travel pillow could also help in regulating the pressure on your neck while sleeping. For the record, too low or too much pressure on your neck could lead to neck pain, so using one could help.
Apart from preventing you from slumping over and putting your spine in an awkward alignment, a travel cushion could also help promote proper spine alignment and reduce risks of headache, neck pain, and stiffness.   
A travel pillow could help advance quality sleep even if you're sleeping while on the road. To achieve a comfortable and hassle-free sleep, you can consider using it.
If you're wondering about what an actual travel pillow looks like, you can check out this video:   
Things To Consider When Buying Travel Pillows   
Upon learning what these pillows are, the next thing you need to do is to know the right characteristics that could benefit you the most. Particularly, you must find a travel pillow that best suits your needs. 
To help you more, here's a list of some essential factors you need to consider before purchasing a travel pillow:  
1. Know The Right Timing
Before buying any type of pillow, you must, first, take into consideration certain things, such as the right timing to do so and the appropriate cushion for your needs. In some cases, people have to replace the ones they bought because they're not suitable for what they need. 
In terms of determining the right timing, you may want to consider buying one if your current travel pillow is already causing you allergic reactions. Apart from that, you should also know it's time to purchase one when your pillow is becoming loose and bumpy. If you notice these changes in your travel pillow, then that might be the right time to replace them. 
2. Consider Your Sleeping Position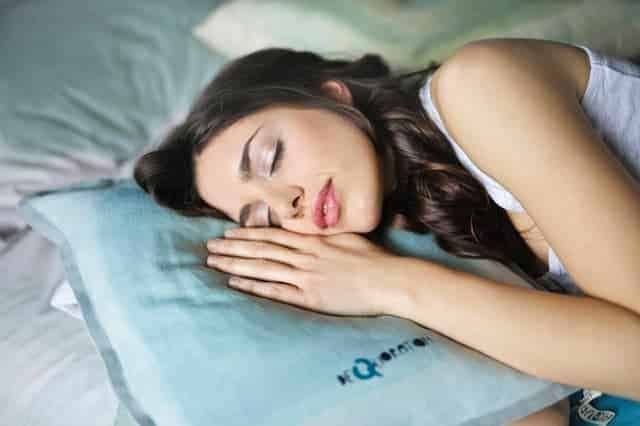 Just as much as you must consider the appropriate timing to buy a travel pillow, you should also know the type of pillow suitable for your sleeping position. Not just that, but you should also consider your sleeping patterns when choosing a cushion.
Specifically, it's crucial to determine which type of sleeper are you to choose the best pillow for you. Although you might consider this aspect trivial compared to other things, note that just as you've considered the perfect time to buy one, you also need to think about your sleeping behavior.
As a rule of thumb, you must opt for a travel cushion that best suits your sleeping patterns and could help you get restorative sleep. You should also take note of the firmness and properties of your prospective pillow to ensure a comfortable and convenient sleep. Additionally, you should know that the perfect pillow could bring you a great source of comfort, even if you're in an uncomfortable sleeping position. 
3. Comfortability
Aside from considering the perfect timing and your sleeping behavior, another important aspect you must not forget is the level of comfort your prospective pillow could provide upon using it. When choosing a travel pillow, you must know whether it could efficiently improve your sleep quality and promote proper spine alignment.
Not just that, but you also have to know if it offers neck and head support to ensure that the pillow could actually boost your sleeping patterns. While it's common for pillows to have the capacity to relieve muscle pains and strains, it's worth mentioning that their levels of comfort and efficiency may vary. So, you must know how to pick the most beneficial one.
If you're having a hard time choosing, always remember to pick the one that could give off relaxation effects, therapeutic impacts, and has incredible contouring properties. You should also take a pillow that could alleviate disturbing sleeping behaviors and positions even when you're on the road. If you love to hire or camp, you may also consider using other sleep essentials, such as sleeping pads, to ensure a more comfortable sleep.
4. Durability
Have you grown tired of constantly replacing your pillow due to it being saggy and lumpy? If so, that might be a sign to look for another one that's more long-lasting and resistant. In most cases, the stuffing or filling of pillows tends to fall off after numerous series of washes. While you may not notice it immediately, that could eventually lead to many sleepless nights and sleep deprivation. 
To better save yourself from such risks, it'd be better to choose a durable pillow that could last longer than any of its counterparts. You must also choose one that's washable and with secure zip locks to prevent its stuff from falling off after being washed. Also, you may consider double-checking the pillow's locks to ensure protecting the pillow foams and prevent them from sinking. 
For a better idea, you can look for online reviews about your prospective cushion to know if it's reliable and of good quality. Despite being considered trivial by some people, doing so could significantly help you choose the right pillow for your needs.
5. Components
Many people often have to deal with lack of sleep and other sleeping disorders due to picking the wrong pillow. It's also noteworthy to mention that the risks of health issues continue to increase despite the efforts of medical experts and professionals.
Fortunately, there are now various alternatives one can consider to better manage their sleep quality. With many available options to choose from, you must always prioritize the components and health advantages of your prospective pillow.
Regardless if you have an initial knowledge about travel pillows or not, you mustn't forget to consider their healthful components and the advantages you could gain from using them. Specifically, you must choose a pillow with 100% organic compounds, is heat-resistant, highly durable, and hypoallergenic. Such qualities are essential in ensuring optimal health, preventing any allergic reaction, and, most importantly, promoting comfortable sleep at night.
Furthermore, you should also opt for a travel cushion that best suits your sleeping habits, could promote restorative sleep, gives off soothing impacts, and could correct your circadian rhythm. Through these things, you can efficiently obtain quality sleep at night. 
Final Thoughts 
Managing one's circadian rhythm and ensuring a quality sleep could be a challenging task to accomplish, especially for those who love to travel often. While it's been stated that sleeping en-route can be difficult, there are plenty of available options to consider to better improve your sleep quality.
Particularly, you can use a sleep-inducing travel pillow to help you obtain restorative sleep even when you're traveling. With the above-mentioned considerations, you can now buy the right type of travel pillow for yourself.