For hikers and backpackers, getting the chance to hike the complete Pacific Crest Trail (PCT) is a dream come true. It's probably etched out in your bucket list as something you must accomplish in your lifetime. The build-up to the day you finally set out if you're planning underway gets you all thing inside. In this article we will discuss: How Much Does it Cost to Hike the PCT.
The majesty of the PCT is very luring to lovers of the great outdoors. Enjoying the serenity of it all with impressive and awe-inspiring views is a dream come true. You must make plans to fulfill this call to this beautiful place if you're truly a fan of hiking. It's a 100% rewarding and totally worth experience that will impact the rest of your life.
An Important COVID-19 Message to the PCT Community from Pacific Crest Trail Association: Read here.
Importance of PCT
Hiking the great PCT is something every backpacker or hiker dreams of doing in their lifetime. There's very little else that compares to this great experience in the majestic outdoors. You might wonder if the whole experience is worth it as you consider how expansive the trail is but it truly is 100% worth your time, money, and effort.
Before you set out, get to analyze why you want to do this. Having a good reason in mind helps you push through the journey as it can get quite challenging. You require all the inspiration you can master to finish or even get close to the end of this trail. It's an important life experience for several reasons.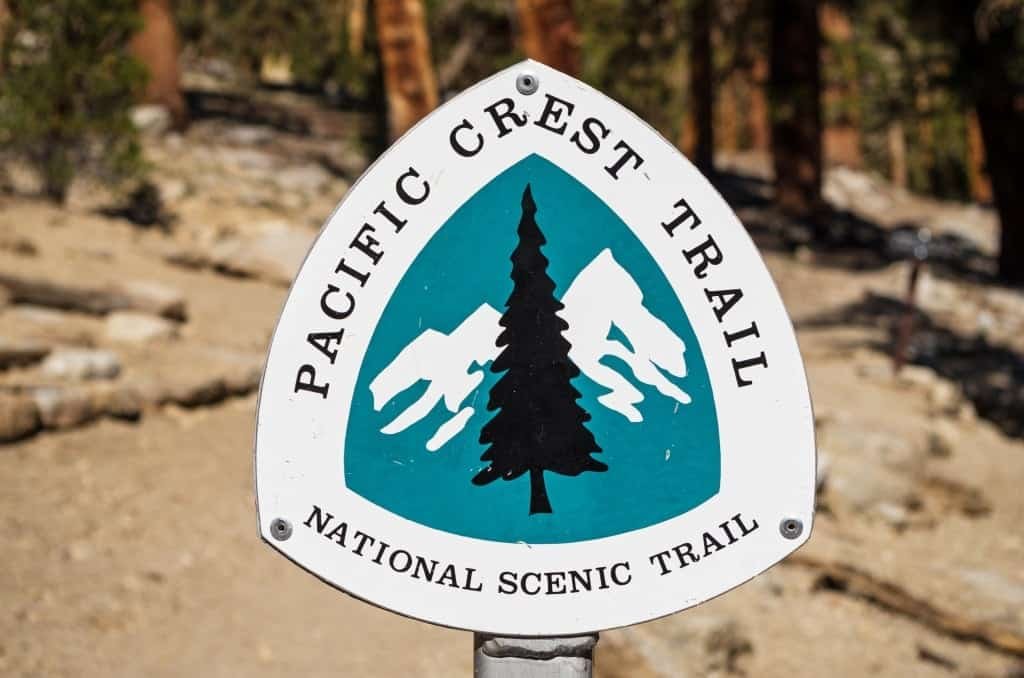 Pacific Crest Trail Sign
1. Great Bonding Experience
As much as you love hiking on your own, it's best to hike the PCT with a group of friends, fellow hiking enthusiasts or family that share in your hobby. Remember this is a very challenging trail unlike any other you have come across so far.
You need as much motivation as you can get and do this with other people can be one great bonding experience. The truth is you're more likely to finish or come near the end with others around you than alone, not unless you're a super person! You all get to build each other's confidence and character which benefits you even after the hike is done.
2. Being One With Nature
The PCT takes you through the best that nature has to offer in the miles you'll cover. You may even find yourself at the end as you get distracted by the beauty of it all. This amazing nature can help you in many ways from showing you the majesty of life to helping you relax from the hustle of city life.
It's a new world out there in the wilderness and this works to improve your mindset and even re-shape your thinking. This is why many people take it upon themselves to conquer this great journey annually. Not only is it a great hiking experience but very impactful to your life as well. This makes this journey a must to take part in as a true hiking enthusiast!
How Much Does it Cost to Hike the PCT?
Like any other hike where you have to consider travel costs, food, and even accommodation, there is a price to pay. For the PCT, the same applies because you definitely can't expect to be done and home by supper time! There are expenses you must take into account and have a budget in advance before the day you start. The average cost varies depending on several factors.
For the average traveler, it can cost you approximately $6000 to $8000, but this is in no way an exact amount. It can be a little lower or even higher than this.
Actually, the best way to get a good approximation is to consult as many people as possible who've been there. They know what the exact costs are on the ground. There are so many groups on social media, especially Facebook groups where hikers share their experiences and budgets. Here you'll learn what to expect and how much you need.
After doing some research, make sure the sum you arrive at has an additional amount to it in case you need extra money for one reason or the other. Emergencies happen and prices change!
In recent years, the cost that many hikers agree on is $5000 to $10000. Take a step further and consult the PCTA (Pacific Crest Trail Association) and see their advice. When coming up with a budget for your trip, keep in mind several categories and make your experience that much better. You don't want to forget anything important.
1. Travel Costs
How much will it cost to travel to and from the PCT? Remember travel costs tend to fluctuate so you can book your flight in advance or have a flexible budget.
2. Hiking Gear
In case you're new to hiking and this is your first long trail then there are lots of additional equipment you have to get. This means your budget goes up. But, if you have lots of experience then you probably have much of what you need. Make sure all your gear is in good condition and replace the ones that are old or can easily wear out.
3. Trail Food
To cut back on your costs, it's best to pack some trail food rather than eat in restaurants along the way. Still, you have to consider how long the journey is and how much it would cost you in terms of trail food daily. This helps you decide which is cheaper between eating at restaurants and carrying your food. You can even mix it up and have trail food for some meals and restaurant food for others.
4. Social Time
There are places along the way where you can stop to socialize with other fellow hikers or even rest with your party if not hiking alone. This means you might end up getting a drink and even booking a room in a motel. Has this included in your budget?
5. Emergency Fund
Have extra money in case you need it for unforeseen reasons. There is always the chance that you'll need it at some point so budget for it. It's best to have it and not need it than to need it and not have it.
When to Start Hiking the PCT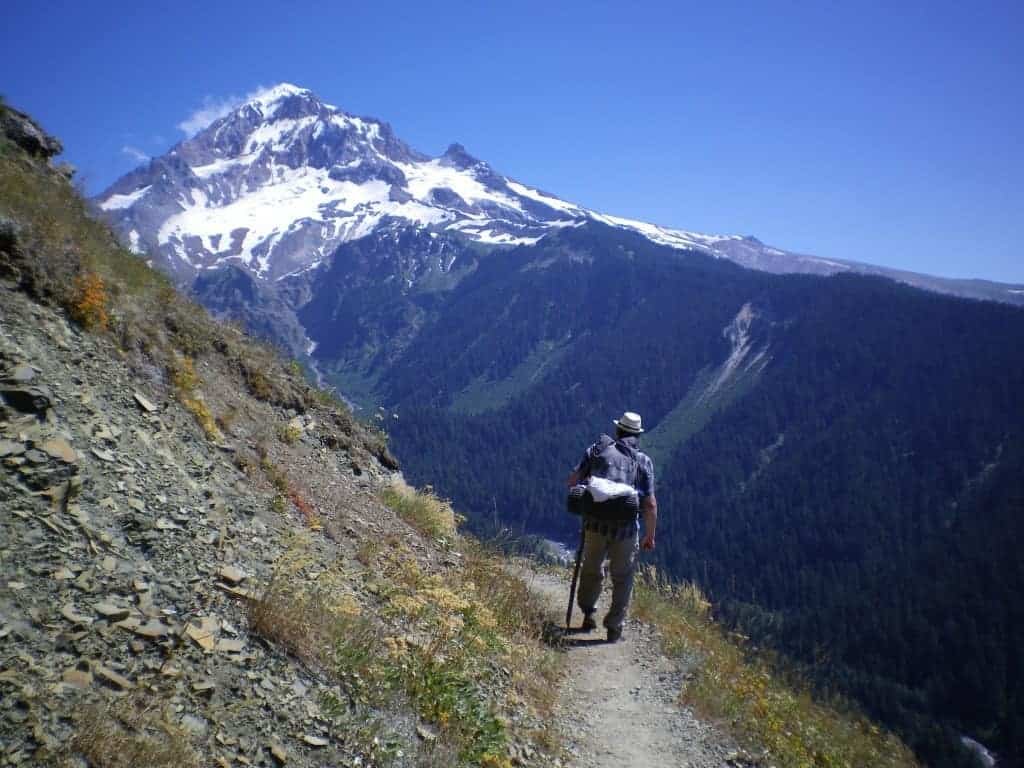 You can hike the PCT heading in two different directions. Knowing which direction you're taking helps you pinpoint the best time to start your hike. You can hike heading south or north.
Actually, there are sections of the trail that have snow coverage even during spring and as summer starts. If you plan to hike to the North of the PCT then the best time to start is in the middle of April to the start of May.
If the plan is to head south then the ideal time to start is the end of June to the start of July. It can take you the entire season to hike the trail especially if you're not a pro-athlete or a hiker with lots of experience. Usually, the journey can take you anywhere from 4 months to 5 ½ months to complete. That is if you push yourself to the end. It definitely won't be a walk in the pack!
FAQs
Is the PCT Dangerous?
Remember the PCT is in the middle of the wilderness so yes there are some aspects of danger that you have to keep in mind. Anything from extreme weather, wild animals, injury, to falling rocks can be dangerous and this makes the PCT, not 100% safe. There is more risk especially if you're hiking alone.
Is the PCT harder than the AT?
No. The PCT is not easier but also, not as hard as the AT. With the AT, you have much tougher terrain and it gets that much harder to cover many miles in a day. The PCT has more elevation but the terrain isn't as tough as that of the AT.
Is Hiking the PCT Worth It?
Yes, it's worth it. This is a great experience that has the potential to impact your life in the best way possible.
How Long Does it Take to Hike the PCT?
The average time for a hiker who doesn't have athletic experience is about 5 months. Professional athletes take about 2 months to complete the PCT. As a matter of fact, the total trail length stretches up to 2650 miles.
Conclusion
Hiking the PCT as a lover of the outdoors and avid hiker must be part of your bucket list. Even though this can be a grueling experience being out in the wild, it's a once-in-a-lifetime experience. Nothing beats trying to get to the end and even sharing it with a great company to help boost each other's morale and confidence along the way!