Because Australia has such unique wildlife, a pristine ocean, deserts, popular coffee shops, and endless options for adventures, which all make Australia the best place to go experience the amazing adventures of backpacking. Here in this article, you will get to discover some of the best places in Australia for backpackers.
Which are the best places in Australia for backpackers?
In case you are planning a backpacking trip through Australia, remember to include these places in your list:
1. Cairns, Queensland
3. Gold Coast Beach, Queensland
4. Port Fremantle, Western Australia
5. Melbourne, Victoria
6. Rock in Uluru(Ayers Rock), Northern Territory
7. 12 Apostles in Great Ocean Road, Victoria
8. Beaches of Sydney, New South Wales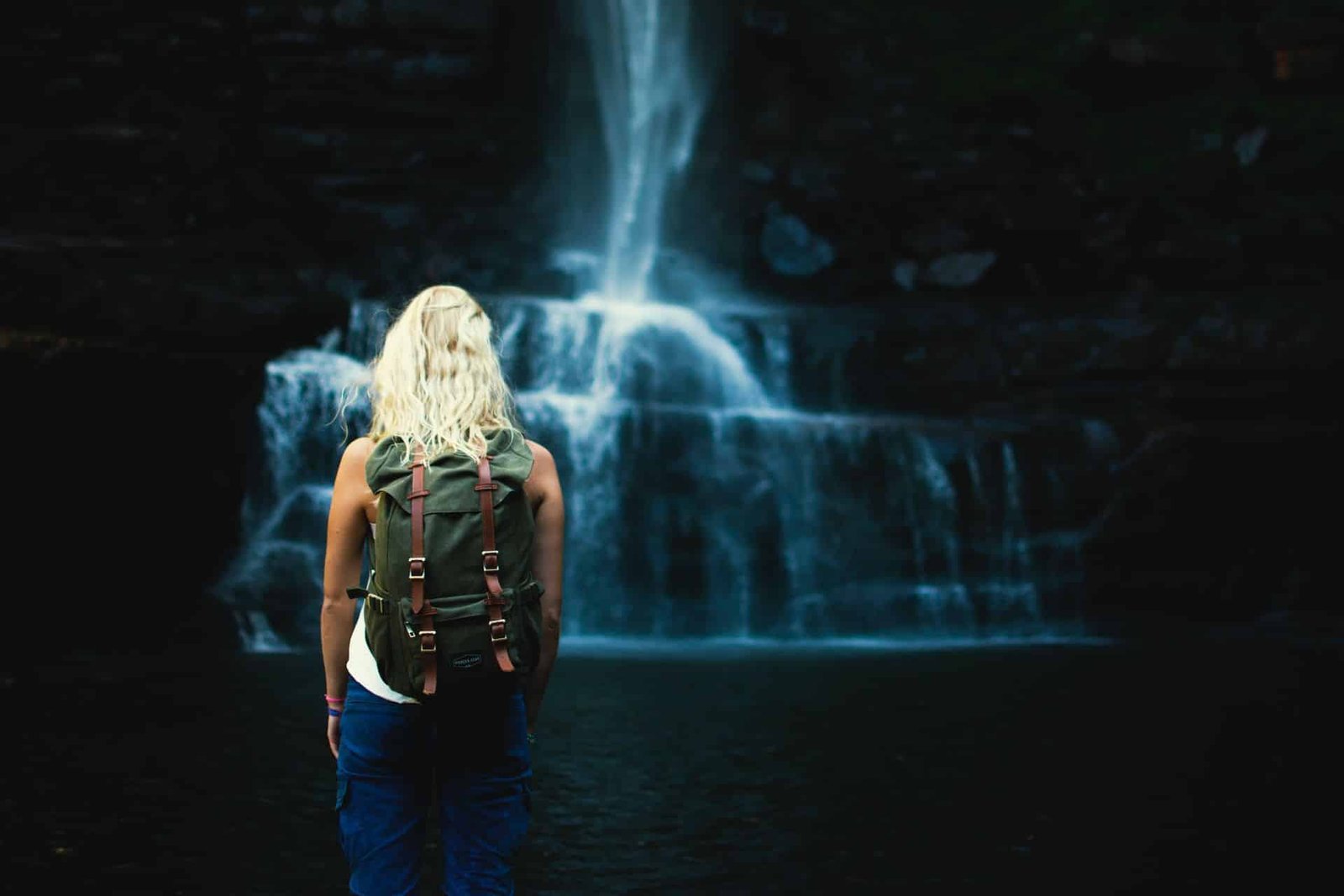 Belmore Falls,Sydney, New South Wales
Photo by Pioneer Gear on Unsplash
1. Satisfy Your Adrenaline Bug in Cairns
If you are interested in farm life, tourism, and friendly people, Cairns is a great place to experience adventure in the capital of the country. There are so many things a backpacker can do while passing through Cairns like kayaking, hiking, boating and many more activities where you can satisfy your adrenaline bug.
If you plan your trip right you can be a part of the 2020 Grand Parade festival that takes place on the 29th of August. But if you are not a fan of crowded places and you want to relax, you can treat yourself to a nice dinner at the famous Salt House.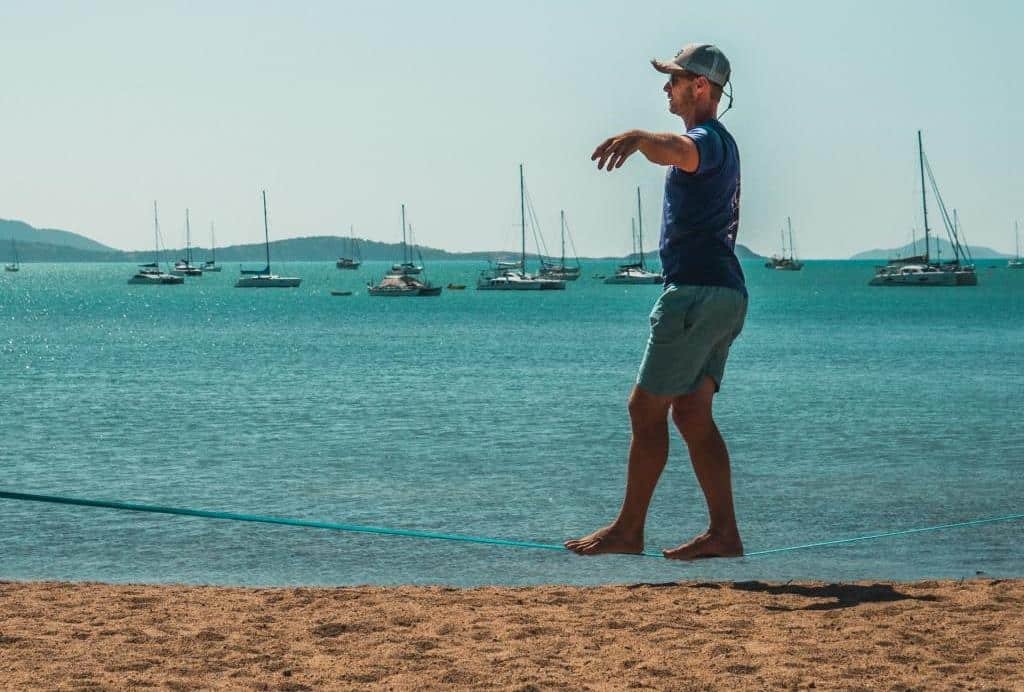 Airlie Beach
Photo by Nicolas Weldingh on Unsplash
2. Visit the Magical Airlie Beach
This magical place is located on the other end of North Queensland and it is the perfect stop before going to the Whitsunday Islands. But if you have time to spare, make sure that you spend some time exploring Airlie Beach.
It is a really magical place that has a lagoon where you can relax and meet people like you, share your experiences or talk about your gear. As it is such a popular place amongst backpackers there are a lot of hostels.
3. Enjoy the Amazing Beaches of the Gold Coast
Gold Coast isn't just for surfers and people who want to layout on the beach all day. There are so many fun things that you can feed your adrenaline bug with. There are deep-sea fishing charters you can go on, popular nightclubs, amazing hikes, theme parks that will get your heart racing, and most importantly it has over 50 kilometers of beach that you can explore.
The most popular beaches are Main Beach and the Burleigh Heads where you can find people who have the same passions as you.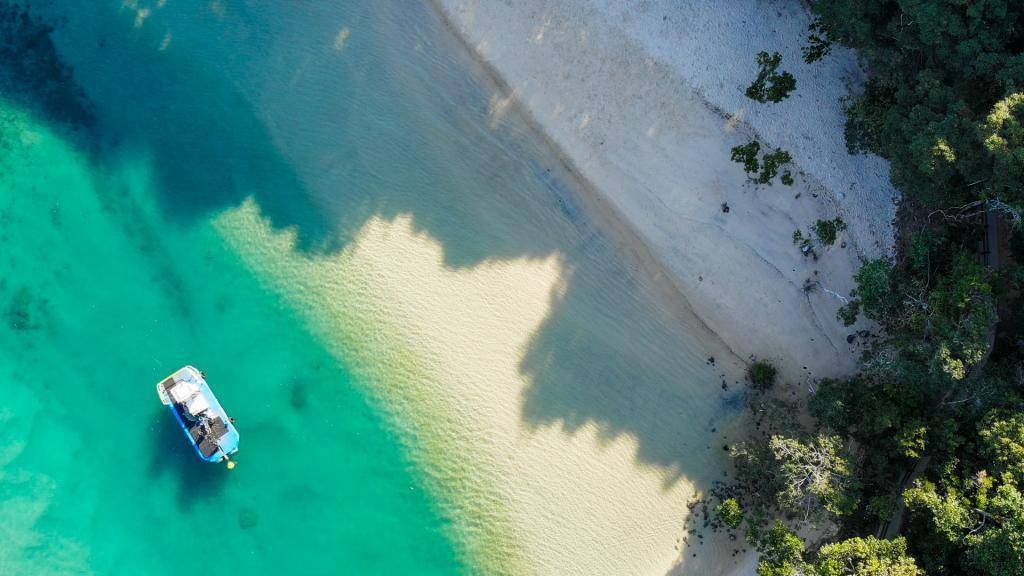 Burleigh Heads National Park, Burleigh Heads, Australia
Photo by Carles Rabada on Unsplash
4. Explore the Colonial Port Fremantle
Fremantle is a colonial port from the 19th century, it is a place where most of the backpackers base themselves after their long trek from the East Coast. It is a place where many backpackers will fix up their gear, or buy a new backpack.
There are many fun bars and interesting boutiques, but most importantly it is where the friendliest quokkas live. Fremantle is also really popular because of its amazing turquoise water and white-sanded beaches.
5. Have Fun in Melbourne
Melbourne is not the richest when it comes to natural beauty and beaches but it makes up for it with its excellent nightlife, coffee shops, shopping places, and places to relax and clear your mind. Melbourne has been named Australia's cultural capital. Because of that, it is a really popular place amongst budget travelers.
But if you are not into street art or art, in general, there are still plenty of adrenaline-pumping bike trails you can ride on. If you are a fan of comedy, you can time your trip so you can experience their famous Melbourne International Comedy Festival (MICF), which takes place over four weeks. It normally starts in March and runs through April of every year.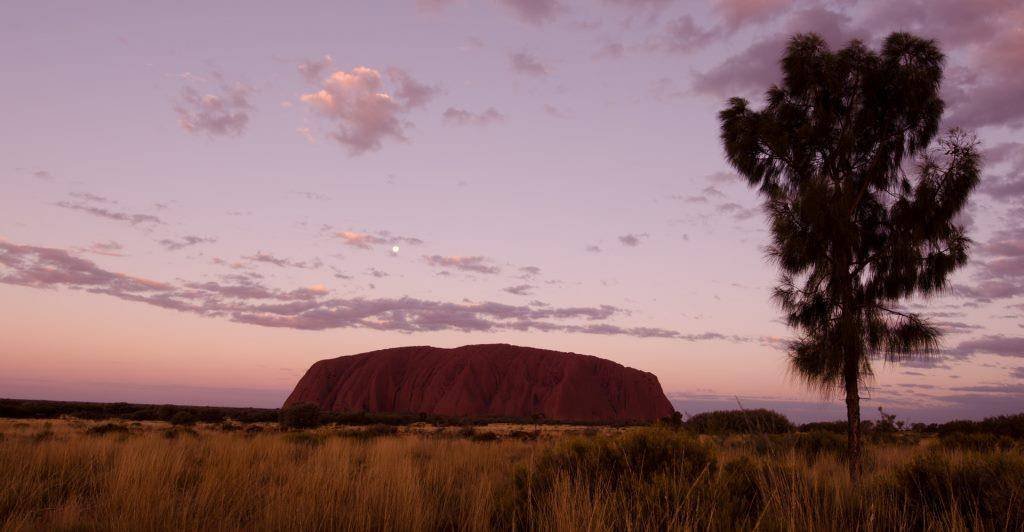 Photo by Melanie Dretvic on Unsplash
6. Admire the Famous Rock in Uluru
Uluru is one of the most famous rock formations better known as 'The Rock'. So if you really like rock formations this is a place to visit on your backpacking adventures. It is the most impressive formation that is 348m high and looks over the old outback landscape.
Unfortunately, it is not possible anymore to climb The Rock as it was banned in October 2019. But you can still enjoy the best view from the bottom and experience the magical Uluru being a magical red color.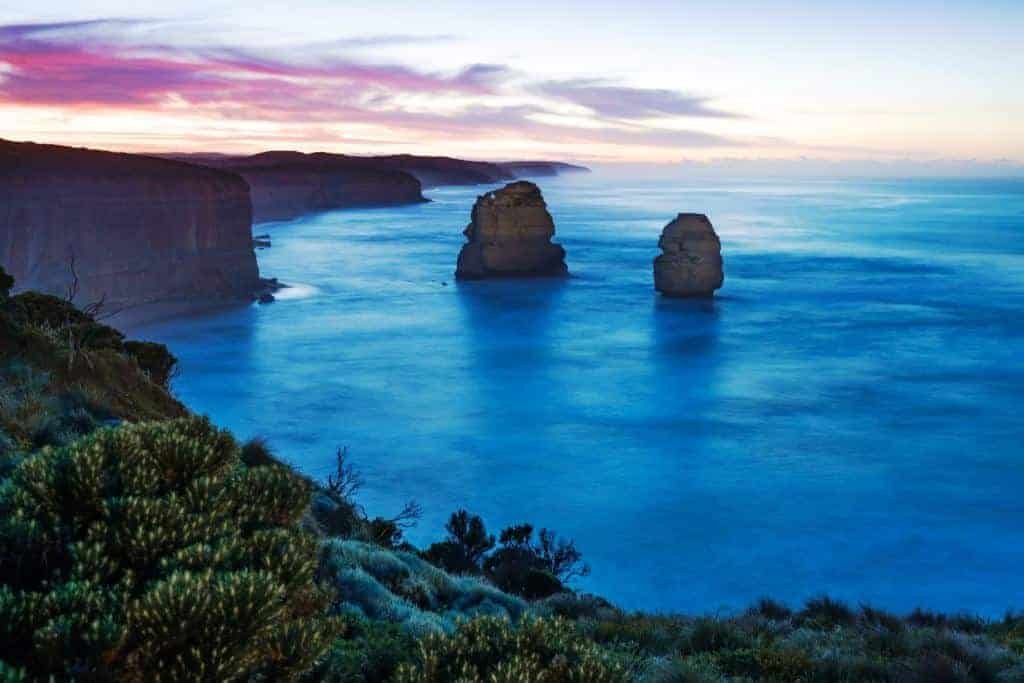 Photo by Tiraya Adam on Unsplash
7. Experience the Magic of the 12 Apostles on Great Ocean Road
If you are a true backpacking enthusiast, you probably know that no adventure is complete without visiting the Great Ocean Road. It is only 90 minutes away from Melbourne, a great ocean road is 244 kilometers of twists and bends where you can enjoy the amazing lookouts, luscious rainforests, and the popular 12 Apostles rock formation that is made by pillars towering above the ocean.
8. Relax on the Golden Beaches in Sydney
Because Sydney is one of the first things that you see out of the plane, it is usually also the first place that most backpackers visit. There is a line of amazing golden beaches that outline the coast. The most popular beaches are Bondi Beach and Coogee beach which are located in the eastern suburbs.
However, make sure to visit Bondi during the iconic exhibition Sculpture by the Sea. Sydney is a really laid-back town with great parks where they have really good kiosk fast food, harbors, and endless opportunities to make friends and explore. But if you have a desire for a nice sit-down meal there are many good restaurants like the Park Hyatt or the Bacar restaurant.
Conclusion
By now you have realized that Australia is a great place where you can go backpacking as it has so many amazing places you can explore, but as with any adventure you take on, you have to make sure that you stay safe. Because it has so many amazing places you can choose from it can be a real nightmare picking the perfect places to visit. We hope this list of the best places that you can visit will help you make the decision.
For updates on Australia's immigration and border arrangements during the COVID-19 (Coronavirus) outbreak. Read here.
Contributor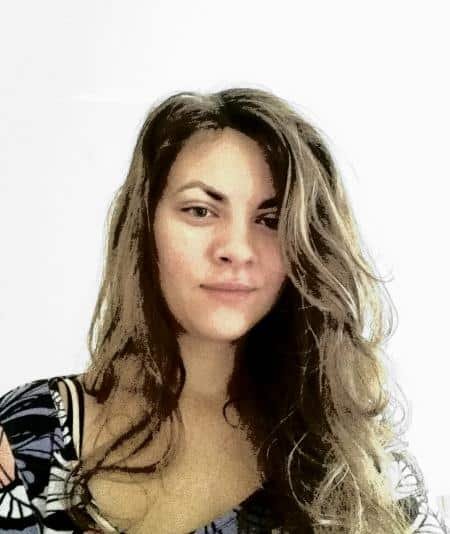 Author:  Nina Simons
Words about the contributor of this Article: "Nina is a lifestyle blogger, yoga aficionado, and a travel enthusiast with a distinctive taste for home decor. She's passionate about learning new things and sharing meaningful ideas. In her free time, she loves to design clothes and furniture. If you wanna see what she's up to you can find her on https://twitter.com/NinArtSimons"