Backpacking can be an exhilarating experience, especially when you set out for adventure with your significant other by your side. However, a trip made in the name of fun can quickly go south if you aren't prepared.
If you're thinking about going on a backpacking getaway with your partner, here are a few tips and suggestions to help you properly prepare and planning the perfect backpacking trip with your significant other. If you are both beginners, make sure you are well informed on the essentials by reading through this thorough guide for beginner backpackers, to avoid danger and look forward to an enjoyable outdoor adventure!
Consider the Length of Your Trip Beforehand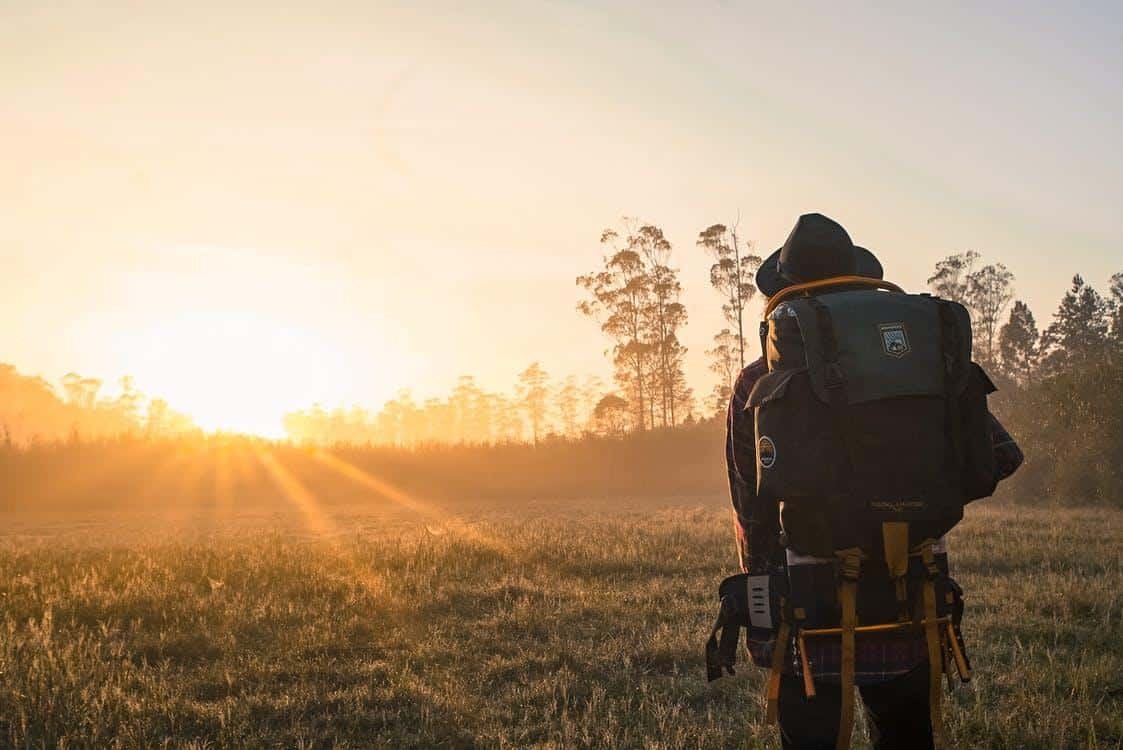 The first thing you're going to want to seriously consider is how long your trip is going to last. This isn't a flippant point, but one that requires some thinking. A few questions to ask yourself are:
How much vacation time do you have to spend on your trip?
Are there any holidays or special events shortly that you need to be back for?
Do you have enough money saved up to support a longer trip?
Have you backpacked before?
That last question, in particular, is crucial to consider. If you're veteran backpackers, then you likely already have a very specific length of time in mind from the moment you begin discussing a trip.
However, if both or even one of you are newbies to this style, you may want to be careful how much you sign up for on your first trip. Consider your natural limitations and set expectations that will make the trip enjoyable throughout (rather than fun to start and miserable to finish.)
Also, remember to start small if this is your first time. A three-month trip through Europe is a tall order that requires backpacking experience, practice, and endurance. You may want to try an overnight hike or spend a few days in a local region first to see how things go.
Choose Locations Before You Leave
It may be tempting to take off without a second thought and see where you end up — and there's certainly a rewarding, romantic side to the "wherever the wind may take us" mentality.
However, when you're traveling with another person, it's smarter to create an itinerary beforehand that caters to both of your interests and preferences. This is especially important if you're going to be doing something intense, like camping, without prior experience. If that's the case, you're going to want to identify tips and tricks to help you with your upcoming experiences, such as:
Keep the season and weather in mind — especially if it'll be changing throughout your travels.
Helpful items, like a tarp for under your tent each night.
Advanced tips like laying out all of your tent components before setting up your shelter.
Small comforts, such as popping a fresh pair of socks into your sleeping bag all day, so that you have fresh, warm socks by the time you hunker down for the night.
Researching and looking for travel hacks like these can make your travels much more enjoyable.
Now, to be clear, you don't have to plan out every single moment of your trip, or even each stop. Nevertheless, if you go into your adventure with a rough game plan in place, it will help you avoid distinctly negative possibilities, such as late nights spent seeking shelter or grumbling bellies as you search for food.
An itinerary also allows you to make a wish list of places to go and activities to do together, providing a loose sense of fun direction to your travels. It also gives you a chance to leave a note with a friend or family member explaining roughly where you'll be throughout your journey, just in case you run into an emergency.
Define Your Preferred Styles of Travel
Before you strap on your pack and start moving from location to location, it's helpful to discuss your preferred method of travel with your significant other.
This starts with your mode of transportation. Does either of you have a fear of using a specific travel option, such as a plane or a boat? Do you have a shared preference?
It's also a good idea to discuss your travel quirks, as well. Do you travel as light as possible?  Can you sleep wherever you are or do you need a quiet, clean space? Who snores and who doesn't? Would you rather move between locations early in the day or later in the night?
Sorting through your styles of travel can help you set the stage for a smooth trip spent in each other's company.
Remember to Pack the Essentials
Packing the essentials is obvious. What those essentials are, though, well, that will depend on what kind of backpacking trip you're going to take, as well as the kind of individual preferences and needs you may require. The one certain thing is that your space is severely limited. With that in mind, make sure to include obvious things like:
 Toiletries.
Clothing.
Hydration and food storage.
Additionally, many items will change depending on if you're camping in the wilderness, hitchhiking through urban centers, and so on.
For instance, should you bring navigation equipment like a map or a compass? What about entertainment options like a Kindle, MP3 player, or headphones? Do you need a phone that can provide a WiFi hotspot? What about a power brick to charge electronic devices? Is your phone a good camera or do you need a separate gadget to capture those memorable moments?
Whatever the specifics, always handle your packing list with care.
Review Safety Training
Safety is essential when you're backpacking. Like packing, it also varies dramatically depending on the specific backpacking activities that you'll be engaged in.
For instance, if you're going to be hiking, you're going to want to study the terrain that you'll be traveling over, keep an eye on the weather, and check-in with family and friends regularly to let them know you are safe and familiarized yourself with the STOP method for if you get lost.
On the flip side, if you're going to be traveling through busy, civilized areas, you'll want to keep other safety considerations in mind. For example, you'll want to know what areas of each city to avoid and how to look out for local scams or pickpockets. If you travel during the pandemic, you'll also need to know how to follow coronavirus travel advice as you go along.
Once again, regardless of the particulars, give some serious thought to safety before you start.
Relax and Get Romantic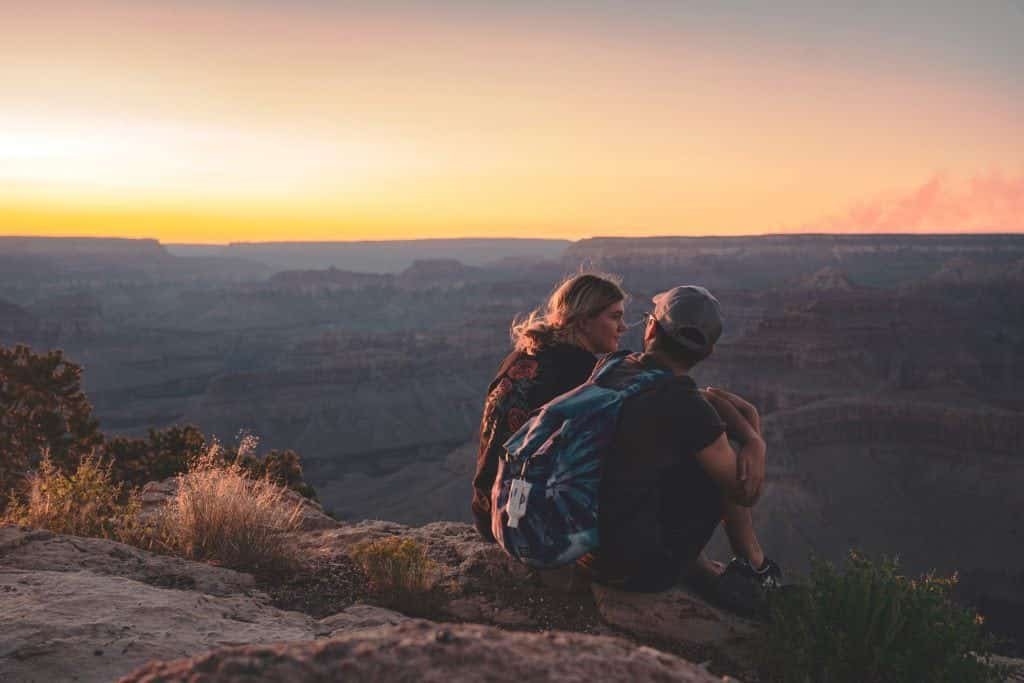 Relaxation and steering into the uncertain aspects of your travels are essentials for a good backpacking trip. While structure and planning are advisable, it's also important that you embrace spontaneity and relaxation once you're on your way.
If you're going to be traveling with a partner, it's also a good idea to give some thought to the romantic side of things. While you can't bring much with you, it's a good idea to brainstorm some sentimental ideas that you can pull out on the road.
You can look for a charming local source of entertainment, such as a theater or cinema. You can also purchase candles and fancy food at a local supermarket or even go out to eat at a fancy restaurant. Many options can easily be tailored to your partner's particular tastes and interests.
Allow for Detox Time
Finally, make sure to allow for time to detox after your trip. Backpacking is fun, but it can also be exhausting. Jet lag, physical exertion, and a general deviation from the norm can leave you feeling emotionally filled and physically drained.
Plan in some time after your travels end to detox and recuperate together before regular life picks up again.
Planning the Perfect Backpacking Trip
Backpacking is the chameleon of vacation options. It can be high-paced or low-energy. It can be short or long. It can focus on cities or the wilderness. If you take your significant other along with you, it can also be one of the absolute best memory-making opportunities of your life.
So start making your plans, drawing up itineraries, creating packing lists, and scouting out locations to visit. That way, when the big day comes, you'll be ready to confidently set out on your journey together, hand-in-hand.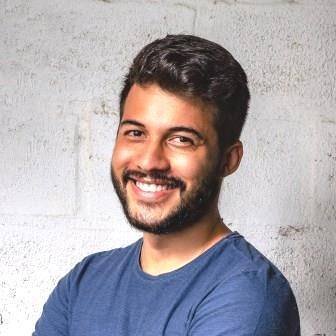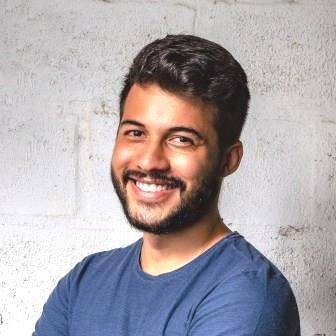 Contributor: Luke Smith
Words about contributor of this Article: "Luke Smith is a writer and researcher turned blogger. Since finishing college he is trying his hand at being a freelance writer. He enjoys writing on a variety of topics but lifestyle and outdoor topics are his favorite. When he isn't writing you can find him traveling, hiking, or gaming."