Kayaking is an activity that can present you with a vast range of different scenarios. Some people love the thrill of whitewater rafting; others prefer the calm of the ocean on a gentle day when out sea kayaking.
With so many different places that you can kayak, it's no surprise that there are many different types of kayaks out there to use.
Let's take a look at some of these now.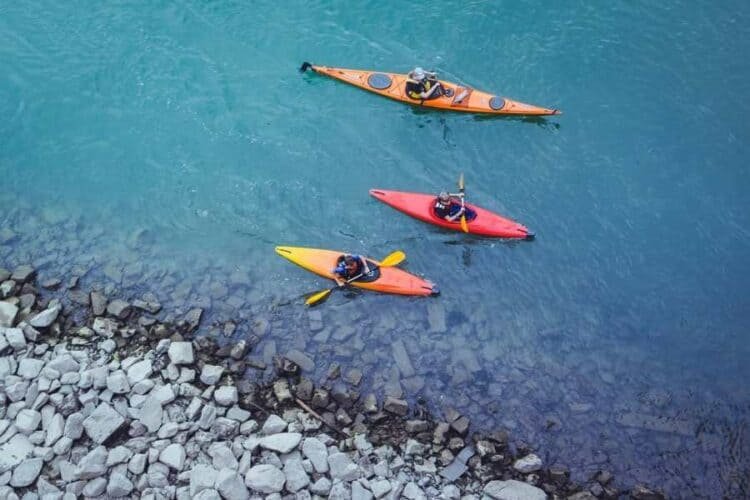 Image Source: pixabay.com
Sit-In or Sit-On
The first thing to look at is the overall design. Nearly all kayaks will either fall into one of the categories of sit-in or sit-on.
The fundamental difference, as you can probably tell, is where the seat is placed on the boat.
Sit-In
When you use a sit-in kayak, your legs are positioned within the cockpit and kept out of the way of the water and the wind. The cockpit stops water coming in from over the top of the boat and is best used for cold water areas to keep your legs out of the elements.
The drawback of a sit-in kayak is that it's a lot harder to get out from if you capsize. You may need an instructor to show you how to get in and out of the boat quickly and safely.
Sit-On
Sit-on kayaks do not have a cockpit covering your legs, so your legs will likely get wet using these kayaks. They're best suited for warmer climates or waters.
They're super easy to get in and out of, so it's much easier to get to safety and get back in your kayak if you capsize.
Recreational Kayaks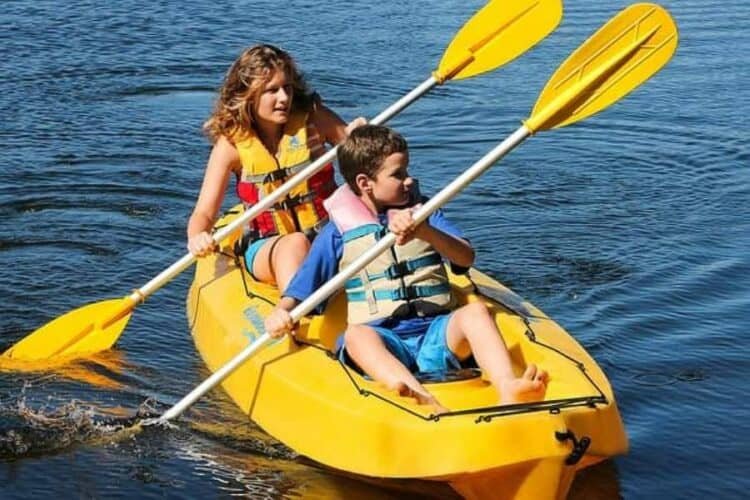 Image Source: pixabay.com
Recreational kayaks are great for beginners. They're incredibly stable and maneuverable. They're one of the best flatwater kayaks you can buy.
Recreational kayaks are the sort that you would bring to a weekend away at your lake vacation home. They're best on lakes and other types of flat water, and you'll struggle to control them in waves or rapids.
Fishing Kayaks
Kayaking fishing has seen a boom in popularity recently. Companies are now making kayaks that come equipped with loads of nifty fishing extras.
They have features like pole rests and pontoon stabilizers. Some even come with pedals so you can keep the fishing rod in your hand the entire time. You can learn more about fishing kayaks from this article.
Whitewater Kayaks
Whitewater kayaks are sit-in-only kayaks. They're one of the smaller types of kayaks as they are designed to quickly and lightly maneuver through fast-flowing currents and rapids.
These kayaks are very agile and are great at withstanding damage.
Sea Kayaks
Sea kayaks are made to withstand rough waters and waves. If you're interested in sea kayaking, then safety is paramount, and you should only go out in a kayak that has been designed for the ocean.
Sea kayaks are long and narrow, with a V-shaped point at the front. This design helps them navigate waves, but it also makes them slightly less stable.
Types of Kayaks for All Scenarios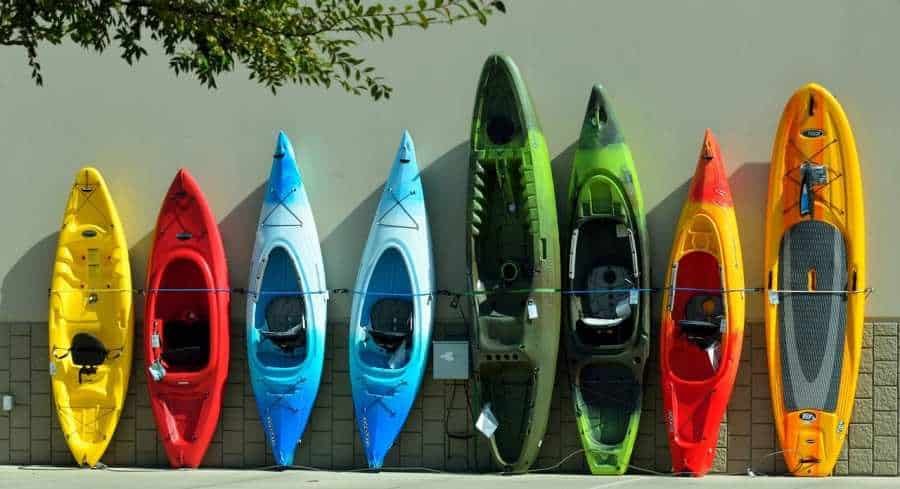 Image Source: pixabay.com
That is just a few of the many different types of kayaks. Choosing the right one is all about knowing where you want to go with it and what kind of water you want to take it out on. Kayak design matters, so always seek advice before making a purchase.
If you enjoyed this article, be sure to check out more of our informational articles about the great outdoors.