Whether you are spending hours, days, or weeks on the trails, you'll always need to make sure that your feet are both comfortable and protected. Having the right hiking boots is essential for ensuring that you get the very most from your hikes. Nowadays, with so many different models, features, and design aspects to consider, choosing a hiking boot can feel overwhelming, and it can be difficult to know exactly where to begin.
To ensure that you choose a hiking boot that's the perfect fit for you, it's important to know what features to focus on during your search. Every hiking boot is a little different, but to the untrained eye, and with clever marketing, it can often be difficult to tell the difference between a poorly constructed pair of boots that will fall apart in six months and a well-made pair that will last for years. Rest assured that even a basic understanding of the key design points of hiking boots will assist you in choosing the perfect pair of boots to meet your needs.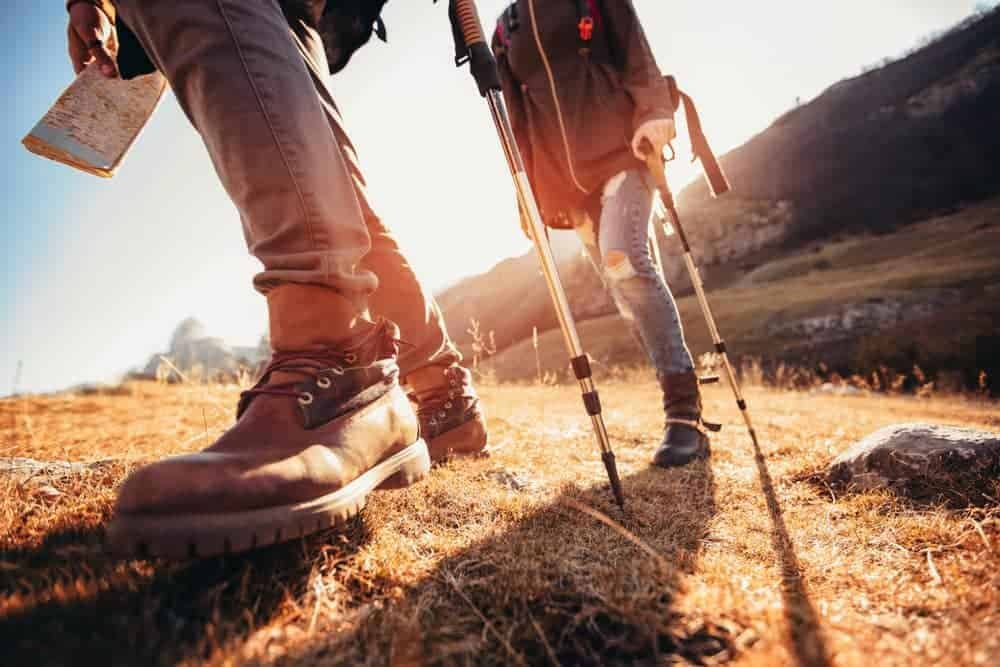 Let's take a look at a few key design aspects that make hiking boots unique so you can find the ideal boot for your next adventure.
Consider The Purpose
Different hiking boots are designed with different needs in mind. Different types of trekking require a different style of boot. For example, light hiking boots are ideal for day walks on forgiving terrain and in good weather, whilst backpacking boots will be more durable, able to handle a variety of terrain, and will allow walkers to remain comfortable in a range of conditions. Mountaineering boots, on the other hand, are constructed to deal with extreme conditions, and glacial terrain, and to carry heavy loads. When you are choosing a hiking boot, it's important to consider the style of hiking you will be doing and what the boot is designed for.
Materials Matter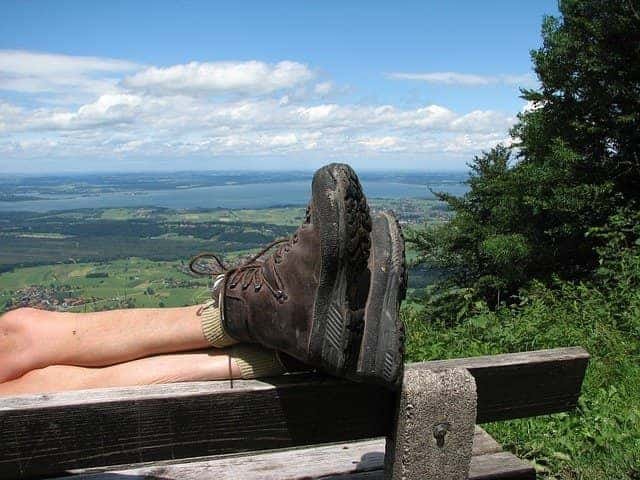 Hiking boots are made from a variety of different materials, which can affect their weight, durability, weatherproofing, and price. Selecting a boot that is designed to cope with the terrain and conditions where you will be hiking is important in ensuring you are properly equipped for the trails. Generally, there are three main materials that you will need to know about.
Synthetic materials such as polyester and nylon are usually lightweight and fast-drying but are generally not waterproof. Split-grain leather is typically a blend of synthetics and leather. This material is breathable and comfortable but tends to be less durable and, whilst it's more water-resistant than synthetics, it's not completely water-resistant. Finally, full-grain leather boots are built to handle more difficult conditions and terrain, providing a tough, durable finish. The one downside with leather boots is that they are much heavier and not as breathable as their synthetic counterparts.
Look At The Cut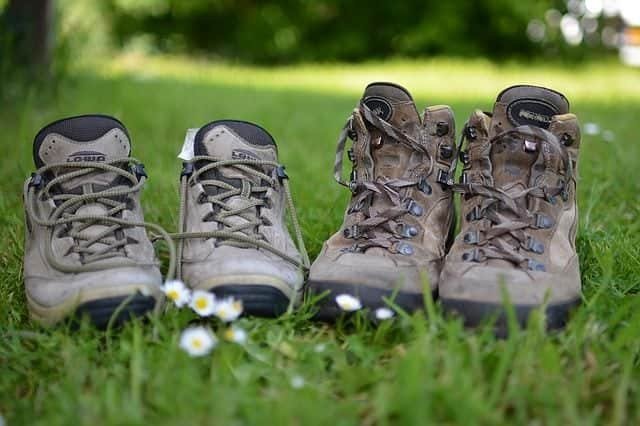 The cut of a hiking boot refers to how far up your leg the boot will come. Choosing the right fit is important, and the type of trekking you will be doing should factor into your decision-making process. For example, if you will be hiking on uneven terrain, a high-cut boot will ensure your ankle stays supported, providing you with more protection and reducing the risk of having an ankle injury during a hike. A mid-cut boot is the other option, which can provide more support than a sneaker, as well as combat stones and debris getting into your boots, albeit not as much as a high-cut boot would.
Be sure to try on a few different options and choose a cut that feels most comfortable for you, and will provide you with adequate protection and support for the trails you will be hiking.
Find Your Perfect Pair Of Boots And Hit The Trails With Confidence
There's no denying that choosing the right pair of hiking boots is a very personal choice. What works well for one person might not be the right fit for someone else. With that in mind, be sure to choose a model that is not only comfortable but also designed for the environments and conditions that you see yourself exploring.
With the right hiking boots, you'll be well equipped to hit the trails with the utmost confidence, totally ready for the adventure that lies ahead.